The SAP MM (Material Management) Test is preferred by recruiters to assess on-the-job skills of candidates before an interview. It reduces technical screening time by 80% by enabling employers to identify qualified candidates.
Covered Skills:
MRP (Material Requirement Planning)
Logistics
Invoice
Inventory Management
Purchase Order
SAP MM - Transaction Code
Purchase Requisition
ECC
RF
FI

See full list
Availability
Available on request
Adaface SAP MM (Material Management) Test is trusted by enterprises worldwide
How to use the Adaface SAP MM Online Test
Start screening candidates within minutes with the ready-to-go SAP MM (Material Management) Test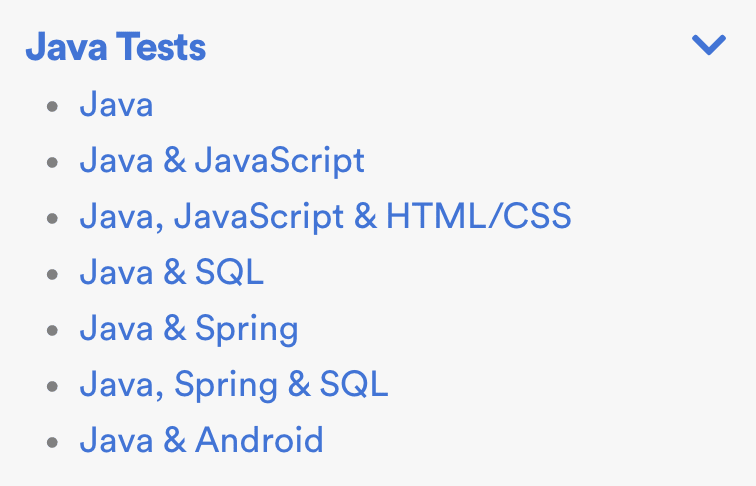 1. Choose the most appropriate test for your role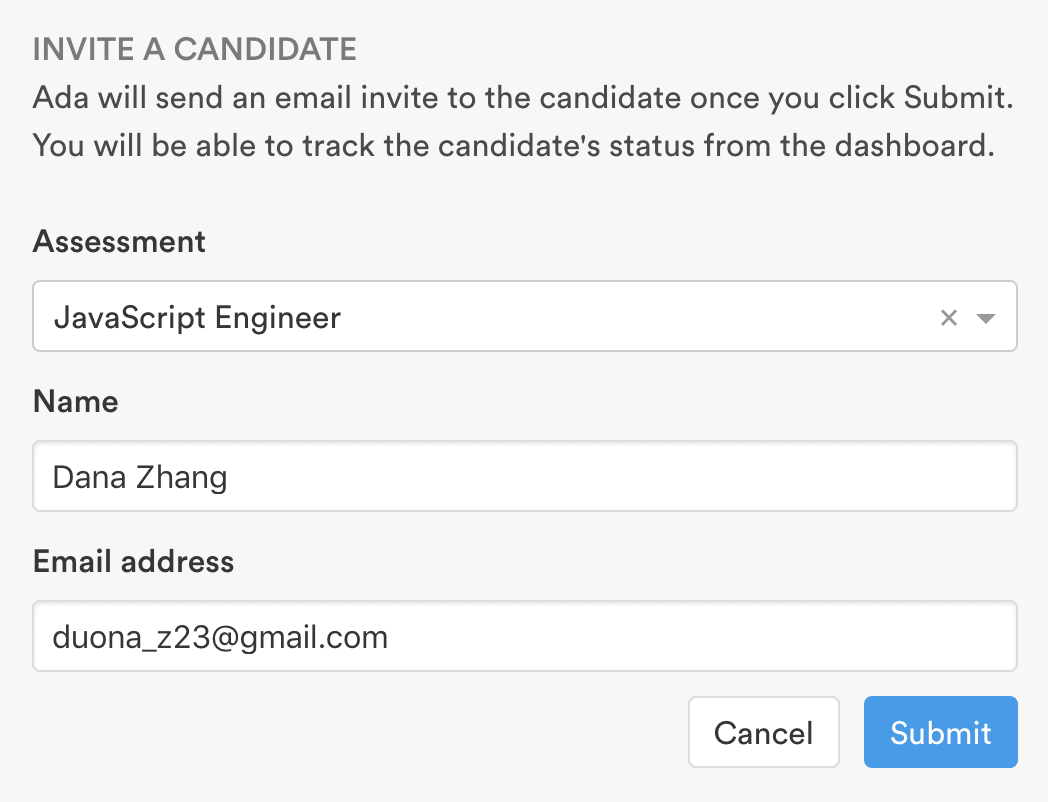 2. Start inviting candidates to complete the assessment

3. Receive real time notifications and shortlist the best candidates
Customize the Adaface SAP MM (Material Management) Test according to your job description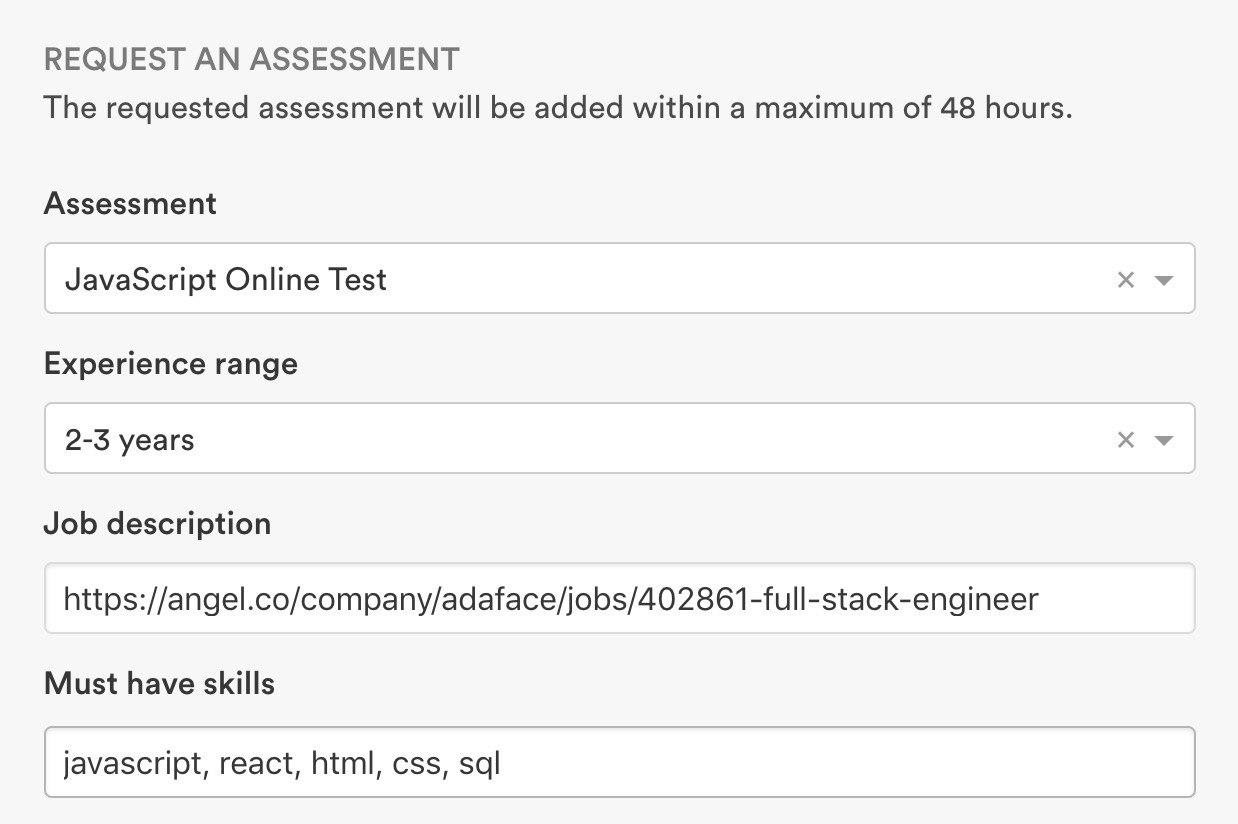 1. Get a custom assessment from our library of 500+ skills within 48 hours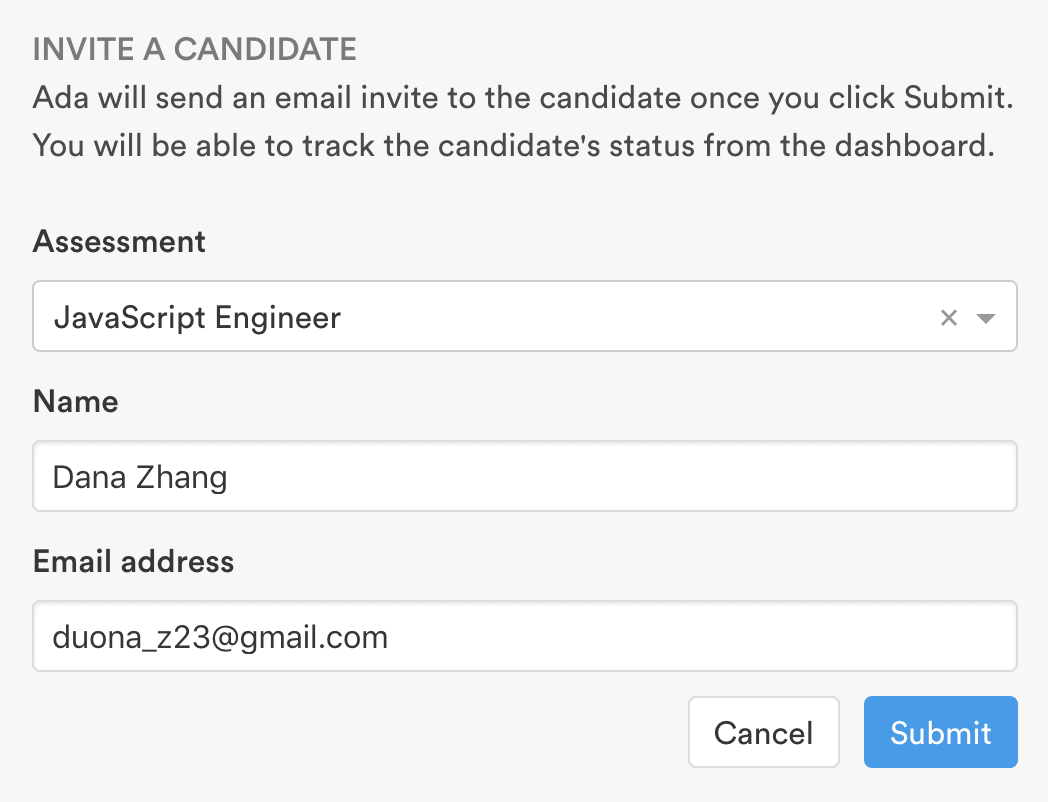 2. Start inviting candidates to complete the assesment

3. Receive real time notifications and shortlist the best candidates
About the Adaface SAP MM Assessment Test
Evaluate technical skills with Adaface skills assessment platform powered by an intelligent chatbot.
Why You Should Use This SAP MM (Materials Management) Test
The SAP MM (Materials Management) Online Test helps recruiters and hiring managers identify qualified candidates from a pool of resumes, and helps in taking objective hiring decisions. It reduces the administrative overhead of interviewing too many candidates and saves time by filtering out unqualified candidates.
The Adaface SAP MM (Materials Management) Online Test screens candidates for the typical skills recruiters look for SAP MM Consultant/Specialist roles:
Prior experience with large-scale SAP implementation, maintenance, and/or upgrade projects on one or more of the modules (PM, SD, FI, CO, PP/QM, SuccessFactors, IBP, ISU, Data Migration, etc.)
Extensive knowledge and expertise with SAP setup
Thorough understanding of the SAP Logistics component (SAP SD/SAP MM/SAP SD-MM): procurement, pricing, purchase orders, pricing schemes, fundamental transactions, flows, and interaction points 
In-depth understanding and expertise with RICEF, DEBUG/ABAP 
Understand the points of integration and 'tie-ins' with other modules
Experience with SAP Charm, Solution Manager, Configuration, and Logistic Execution
Outstanding interpersonal communication and user support management abilities 
Strong analytical, incident resolution, and problem-solving abilities
Ability to make sound decisions
The insights generated from this assessment can be used by recruiters and hiring managers to identify the best candidates for SAP MM Consultant/Specialist roles. Anti-cheating features enable you to be comfortable with conducting assessments online. The SAP MM (Materials Management) Online Test is ideal for helping recruiters identify which candidates have the skills to do well on the job.
About SAP MM Consultant/Specialist Roles
SAP MM (Materials Management) is a Procurement Handling and Inventory Management module of the SAP ERP software package from SAP AG. SAP Materials management encompasses all supply chain functions, such as consumption-based planning, planning, vendor assessment, and invoice verification.
An SAP MM consultant specialises in assisting clients in achieving their immediate and long-term SAP system and software goals. They typically work with clients to define their needs, collect and analyse data to assess the strengths and weaknesses of current systems, conduct research to discover the best practises to fulfil the goals, and build plans to optimise overall operations.
Typical SAP MM Consultant/Specialist responsibilities include:
Maintain the current MM footprint 
Examine and resolve SAP MM problems 
Configure the SAP MM procedure
Maintain and update all SAP MM functional documentation
Examine and define end-user authorization roles 
Carry out unit testing, integration testing, and system integration security testing
Proactively offering ideas to enhance (new) business process support
Assist the functional team with problems and give solution-oriented approaches
How is this SAP MM Online Test customized?
Combine multiple skills into one test
You can request a custom test which includes questions on multiple skills required for the role.
Set difficulty level of the test
Depending on the seniority level of your role, our subject matter experts pick the optimal difficulty level and the most important topics to be included in the test.
Add your own questions
You can also add your own MCQ, text input and coding questions to the test.
FAQs
What is a custom assessment?
Every role is different and requires a custom assessment to identify top candidates efficiently. Adaface subject matter experts understand your job description/ role requirements and pick the most relevant questions from our library of 10000+ questions to create a technical assessment that helps you find the qualified candidates in your candidate pipeline quickly. All custom assessments are set up based on the job description, role requirements, must-have skills, experience level and salary range within a maximum of 48 hours and you will get an email notification once it goes live.
Check out a sample assessment here (no credit card required).
Can I combine multiple skills into one custom assessment?
Yes, absolutely. Custom assessments are set up based on your job description, and will include questions on all must-have skills you specify.
How is Adaface different from other assessment tools?
We believe that status quo tech assessment platforms are not a fair way for companies to evaluate engineers because they focus on trick questions/ puzzles/ niche algorithms. We started Adaface to help companies find great engineers by assessing on-the-job skills required for a role. Read more about why we started Adaface.
Here's what's different with Adaface:
High quality non-googleable questions that test for on-the-job skills as opposed to theoretical knowledge.
A friendly conversational assessment with a chatbot, instead of sending a "test" to a candidate. This translates to a higher completion rate. Adaface assessments (86% candidate completion rate), as opposed to traditional tests (40-50% candidate completion rate)
Customized assessments for 700+ skills at different experience levels.
Do you have any anti-cheating or proctoring features in place?
We have the following anti-cheating features in place:
Web proctoring
Webcam proctoring
Plagairism detection
Non-googleable questions
Secure browser
Read more about the proctoring features.
How do I interpret test scores?
The primary thing to keep in mind is that an assessment is an elimination tool, not a selection tool. A skills assessment is optimized to help you eliminate candidates who are not technically qualified for the role, it is not optimized to help you find the best candidate for the role. So the ideal way to use an assessment is to decide a threshold score (typically 55%, we help you benchmark) and invite all candidates who score above the threshold for the next rounds of interview.
What experience level can I use this test for?
Each Adaface assessment is customized to your job description/ ideal candidate persona (our subject matter experts will pick the right questions for your assessment from our library of 10000+ questions). This assessment can be customized for any experience level.
Does every candidate get the same questions?
Yes, it makes it much easier for you to compare candidates. Options for MCQ questions and the order of questions are randomized. We have anti-cheating/ proctoring features in place. In our enterprise plan, we also have the option to create multiple versions of the same assessment with questions of similar difficulty levels.
I'm a candidate. Can I try a practice test?
No. Unfortunately, we do not support practice tests at the moment. However, you can use our sample questions for practice.
What is the cost of using this test?
The platform is completely self-serve, so here's one way to proceed:
You can sign up for free to get a feel for how it works.
The free trial includes one sample assessment (Java/ JavaScript) that you will find in your dashboard when you sign up. You can use it to review the quality of questions, and the candidate experience of a conversational test on Adaface.
To review the quality of questions, you can also review our public questions for 50+ skills here.
Once you're convinced that you want to try it out with real assessments and candidates, you can pick a plan according to your requirements.
I just moved to a paid plan. How can I request a custom assessment?

The hiring managers felt that through the technical questions that they asked during the panel interviews, they were able to tell which candidates had better scores, and differentiated with those who did not score as well. They are highly satisfied with the quality of candidates shortlisted with the Adaface screening.
Human Resources Manager
Singapore Government
reduction in screening time
How Adaface Is Different
Adaface conversational assessments are reflective of on-the-job skills and see an 86% completion rate as compared to ~50% for traditional assessment platforms.
OLD WAY
TRADITIONAL TESTS
Theoretical questions/ puzzles
Feels like a test
One-size-fits-all assessments
NEW WAY
ADAFACE ASSESSMENTS
Questions for on-the-job skills
Conversational
Customized
assessments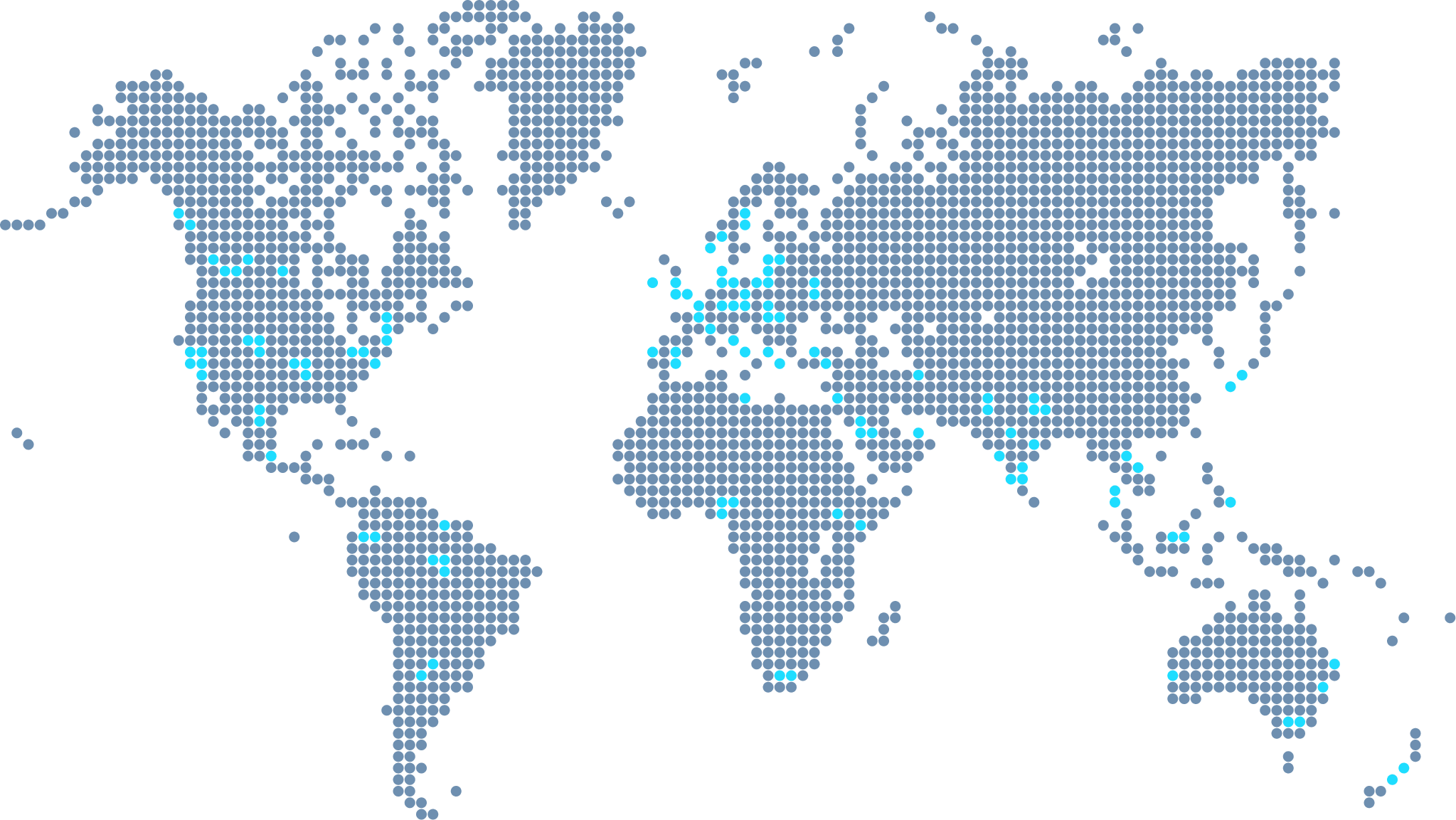 Join 1200+ companies in 75+ countries.
Try the most candidate friendly skills assessment tool today.

Have any questions about the Adaface SAP MM (Material Management) Test?
Have any questions about the Adaface SAP MM (Material Management) Test?
Chat with us ✨