The hiring managers felt that through the technical questions that they asked during the panel interviews, they were able to tell which candidates had better scores, and differentiated with those who did not score as well. They are highly satisfied with the quality of candidates shortlisted with the Adaface screening.
Human Resources Manager
Singapore Government
Assess candidates for 700+ skills
Meet Ada, your new skills assessments chatbot
Our intelligent chatbot Ada helps you hire the most qualified candidates faster.
1. 编码技能
阿达可以编码/在数据结构和算法所有难度等级的问题,编程技巧筛选候选人。
2. 对在职技能
阿达罐屏幕基本面和技术堆栈的知识(Python和JavaScript的,ReactJS,AngularJS,Android装置,iOS等)。
3. 候选人参与
阿达可以回答有关公司,角色,工作文化,职业发展等共同候选人的问题
4. 记分卡
阿达与部分明智的分解和传球每次谈话创建一个详细记分卡/失败的建议。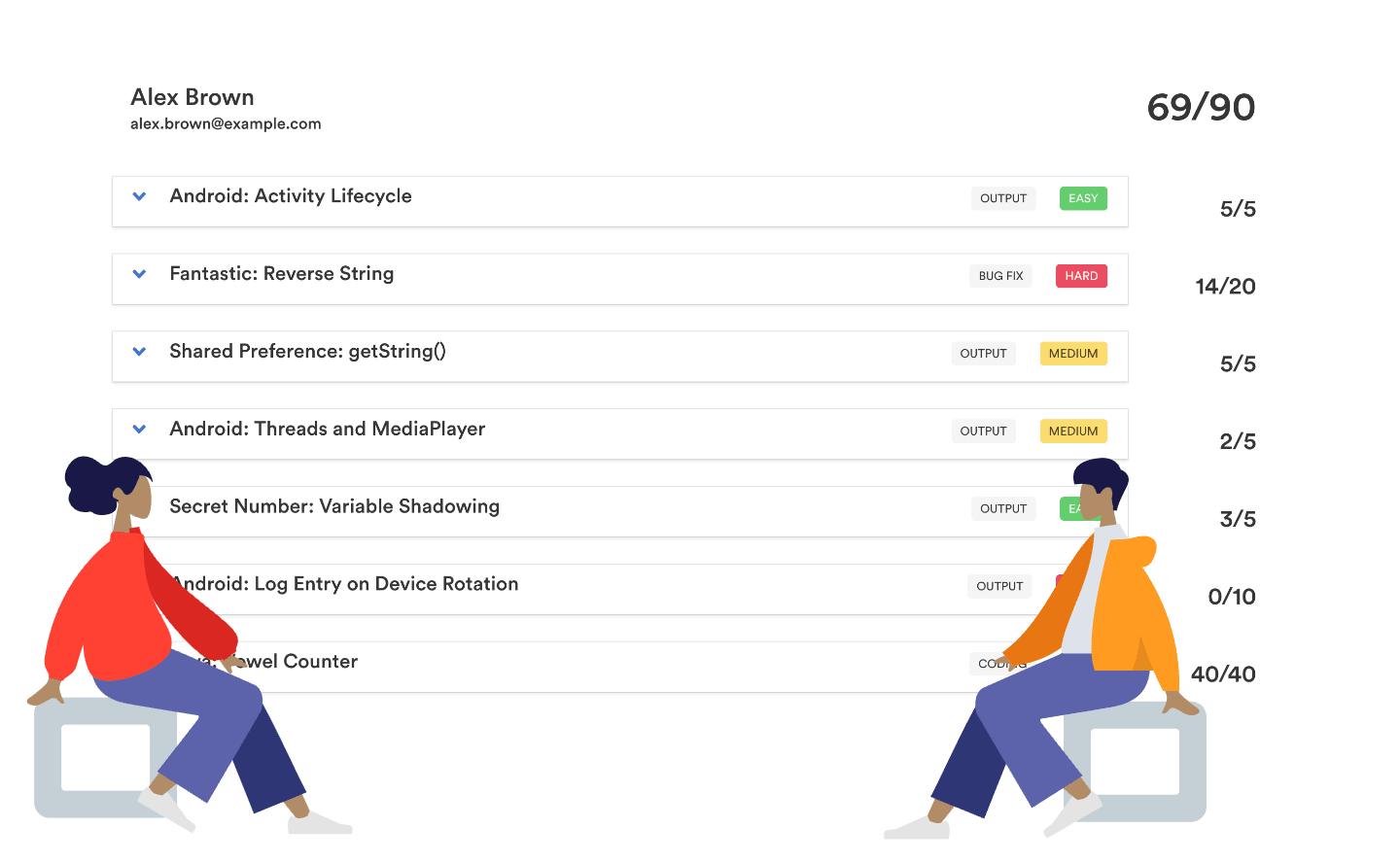 1
编码技能
阿达可以编码/在数据结构和算法所有难度等级的问题,编程技巧筛选候选人。
2
对在职技能
阿达罐屏幕基本面和技术堆栈的知识(Python和JavaScript的,ReactJS,AngularJS,Android装置,iOS等)。
3
候选人参与
阿达可以回答有关公司,角色,工作文化,职业发展等共同候选人的问题
4
记分卡
阿达与部分明智的分解和传球每次谈话创建一个详细记分卡/失败的建议。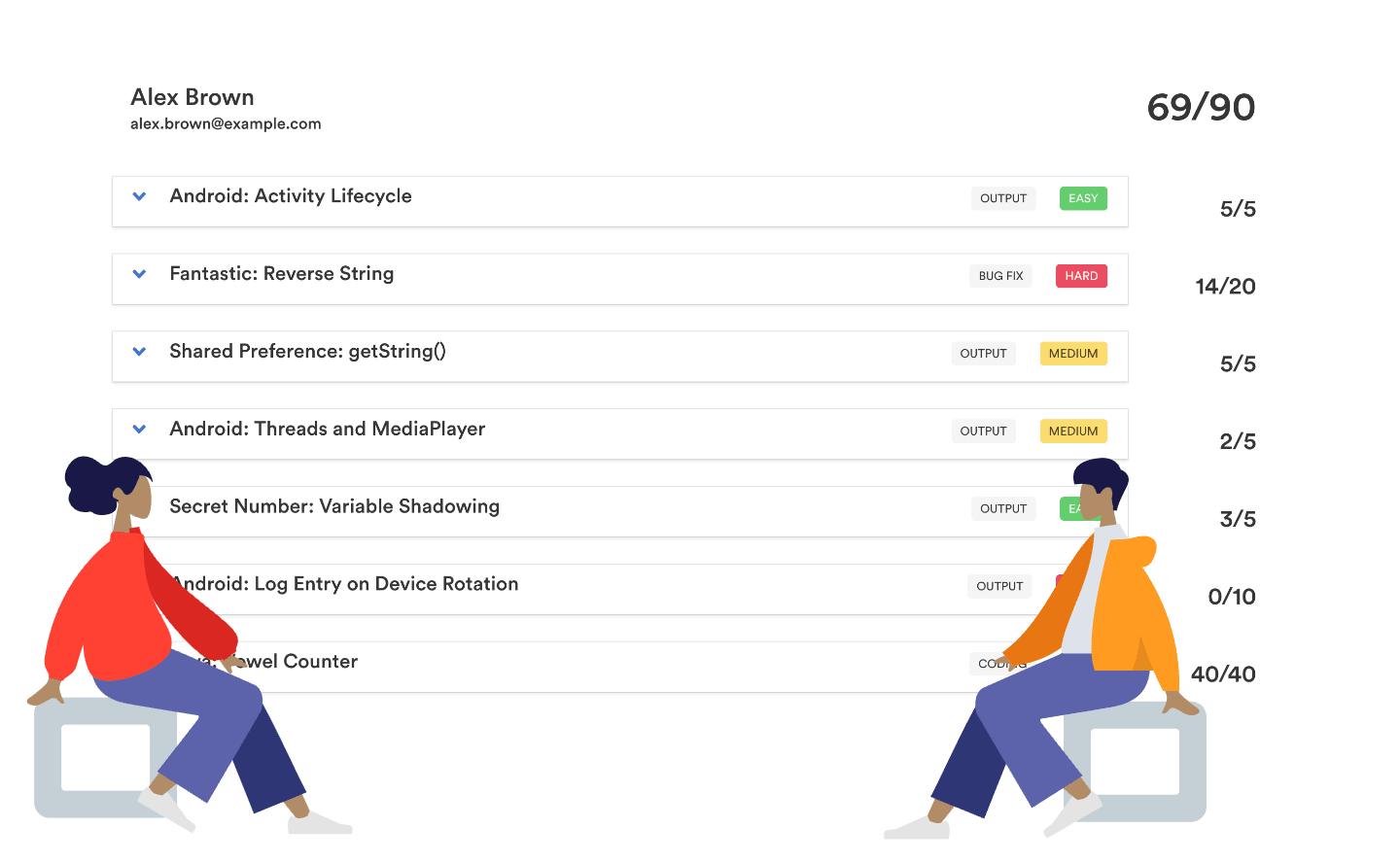 We evaluated several of their competitors and found Adaface to be the most compelling. Great default library of questions that are designed to test for fit rather than memorization of algorithms.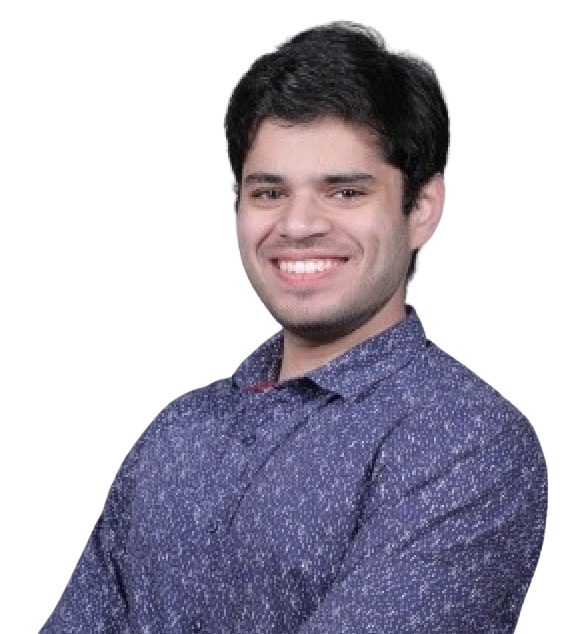 Use the most candidate friendly assessment tool