Compare Adaface Against Competitors
Find out how Adaface delivers a superior customer experience over its alternatives and top reasons why companies choose Adaface over others
Trusted by enterprises worldwide
Adaface conversational assessment platform for accurate evaluation
📈
Automated remote hiring at scale
Adaface assessment platform helps you screen thousands of candidates simultaneously whether its for campus hiring or lateral hiring.
🕵️
Anti plagiarism suite
Adaface provides secure and industry standard proctoring features to help seamlessly conduct remote assessments without fraudulent activities
IP Proctoring
Webcam Proctoring
Window and Tab Proctoring
Non-googleable Questions
⚙️
Customized assessments for your job descriptions
Adaface assessments will be customized to ensure they evaluate all the must-have skills in your job descriptions so that you get accurate results.
Multiple skills in a single test
On-the-job skill questions
Questions of varied difficulty levels
❤️
Conversational assessments for best candidate brand
Candidates love conversational assessments because they are fast, intuitive and feel like an interview rather than a test.
⭐⭐⭐⭐⭐ 一个令人鼓舞的机器人来提供鼓励的话,聊天的用户界面使该评估感觉不那么艰巨
⭐⭐⭐⭐⭐ 您与我互动的方式并表示问题。非常感谢这种方法,希望每个公司都会做同样的事情。喜欢它,学习新事物也很不错。
⭐⭐⭐⭐ 这是相当互动的,并提出了提示,以鼓励受访者的答案
⭐⭐⭐⭐ 就像几乎人类的互动采访。很高兴看到这种采访。祝你好运。
⭐⭐⭐⭐⭐ 我根本不觉得我在和一个机器人说话,那很好
⭐⭐⭐⭐⭐ 沟通是平稳的,是进行技术评估的有趣方式。
⭐⭐⭐⭐ 以前从未见过这样的事情。我很惊讶机器人如何评价我。太好了。
⭐⭐⭐⭐⭐ 我喜欢以令人鼓舞的语气对错误答案做出反应的礼貌方式,并提供了另一个纠正的机会。
⭐⭐⭐⭐⭐ 您给出的提示非常好。我真的很喜欢DA。这也给了我很多学习。谢谢!!令人鼓舞的机器人,以鼓励语言,这是聊天的用户界面,这使得该评估感觉不那么艰巨
⭐⭐⭐⭐⭐ 您与我互动的方式并表示问题。非常感谢这种方法,希望每个公司都会做同样的事情。喜欢它,学习新事物也很不错。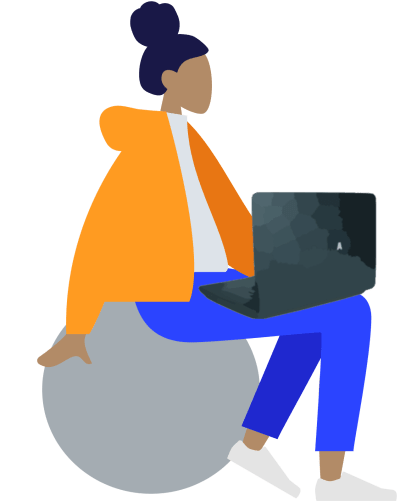 We evaluated several of their competitors and found Adaface to be the most compelling. Great library of questions that are designed to test for fit rather than memorization of algorithms.