About the test:
The Flutter and Dart Online test uses scenario-based MCQ questions to evaluate candidates' ability to design, build and debug adaptive Flutter Apps. The questions assess their experience using Flutter Widgets, navigating between multiple screens, handling user inputs, using Native device features such as camera, location and publishing to App stores. The test also has code-tracing MCQ questions to evaluate candidates' knowledge of the Dart programming language used in developing Flutter Apps.
Covered skills:
Dart programming
Flutter internals
Dart OOPs
Flutter built-in and custom widgets
See all covered skills
Questions
8 Flutter MCQs
8 Dart MCQs
9 reasons why
9 reasons why
Adaface Flutter & Dart Test is the most accurate way to shortlist Flutter Developers
Reason #1
Tests for on-the-job skills
O teste on -line do Flutter economiza tempo de engenharia caro, filtrando candidatos não qualificados do Flutter do seu funil de contratação. O Adaface Flutter Online Test Scrite os candidatos a esses gerentes de contratação de habilidades de vibração e dardos padrão procuram em um desenvolvedor de fleta:
conceitos fundamentais de vibração
Conceitos fundamentais de dardo (listas, mapas, enums, loops, aulas etc.)
interfaces de usuário responsivas e adaptativas
Navegação entre várias telas (guias, gavetas laterais e navegação baseada em pilha)
Flutter Stateful e apátridas widgets
Trabalhando com ListViews e vários estados da interface do usuário
Trabalhando com entrada e formulários do usuário
Gerenciamento de Estado (SetState, retornos de chamada, acesso global)
Conectando o aplicativo Flutter aos servidores de back -end enviando solicitações HTTP
Autentação e login nos usuários
Usando recursos de dispositivo nativo (câmera, mapas, localização)
Usando Firebase e componentes relacionados (notificações, uploads de imagens)
Publicação de aplicativos Flutter na AppStore e Playstore
Reason #2
No trick questions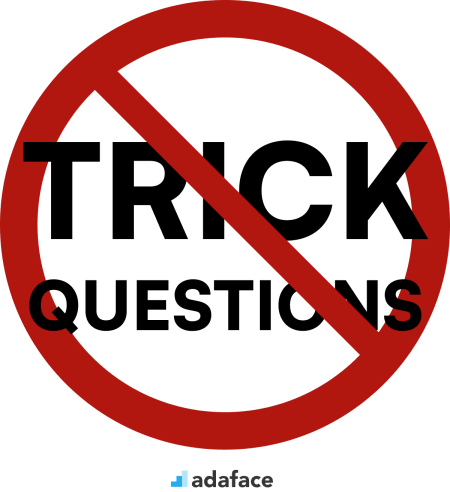 Traditional assessment tools use trick questions and puzzles for the screening, which creates a lot of frustration among candidates about having to go through irrelevant screening assessments.
The main reason we started Adaface is that traditional pre-employment assessment platforms are not a fair way for companies to evaluate candidates. At Adaface, our mission is to help companies find great candidates by assessing on-the-job skills required for a role.
Why we started Adaface ->
Reason #3
Non-googleable questions
We have a very high focus on the quality of questions that test for on-the-job skills. Every question is non-googleable and we have a very high bar for the level of subject matter experts we onboard to create these questions. We have crawlers to check if any of the questions are leaked online. If/ when a question gets leaked, we get an alert. We change the question for you & let you know.
These are just a small sample from our library of 10,000+ questions. The actual questions on this Flutter & Dart Test will be non-googleable.
🧐 Question

Medium

Sliders

Solve

Medium

Vertical Wrap

Solve

Medium

Async Await

Solve

Medium

Iterable Sync

Solve
🧐 Question
🔧 Skill

Medium

Sliders

4 mins

Flutter

Solve

Medium

Vertical Wrap

3 mins

Flutter

Solve

Medium

Async Await

3 mins

Dart

Solve

Medium

Iterable Sync

2 mins

Dart

Solve
| | 🧐 Question | 🔧 Skill | 💪 Difficulty | ⌛ Time | |
| --- | --- | --- | --- | --- | --- |
| | Sliders | Flutter | Medium | 4 mins | Solve |
| | Vertical Wrap | Flutter | Medium | 3 mins | Solve |
| | Async Await | Dart | Medium | 3 mins | Solve |
| | Iterable Sync | Dart | Medium | 2 mins | Solve |
Reason #4
1200+ customers in 75 countries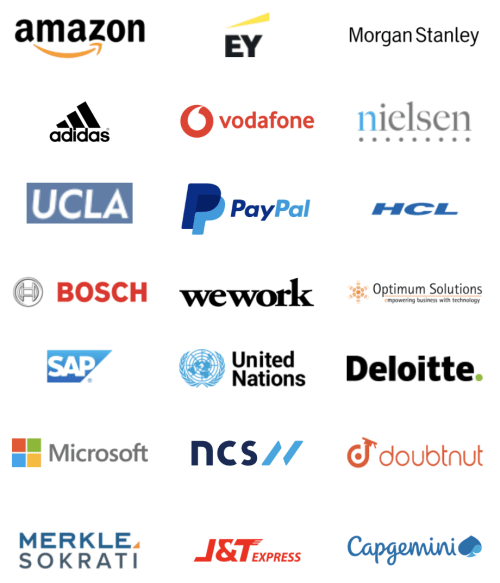 With Adaface, we were able to optimise our initial screening process by upwards of 75%, freeing up precious time for both hiring managers and our talent acquisition team alike!
Brandon Lee, Head of People, Love, Bonito
Reason #5
Designed for elimination, not selection
The most important thing while implementing the pre-employment Flutter & Dart Test in your hiring process is that it is an elimination tool, not a selection tool. In other words: you want to use the test to eliminate the candidates who do poorly on the test, not to select the candidates who come out at the top. While they are super valuable, pre-employment tests do not paint the entire picture of a candidate's abilities, knowledge, and motivations. Multiple easy questions are more predictive of a candidate's ability than fewer hard questions. Harder questions are often "trick" based questions, which do not provide any meaningful signal about the candidate's skillset.
Reason #6
1 click candidate invites
Email invites: You can send candidates an email invite to the Flutter & Dart Test from your dashboard by entering their email address.
Public link: You can create a public link for each test that you can share with candidates.
API or integrations: You can invite candidates directly from your ATS by using our pre-built integrations with popular ATS systems or building a custom integration with your in-house ATS.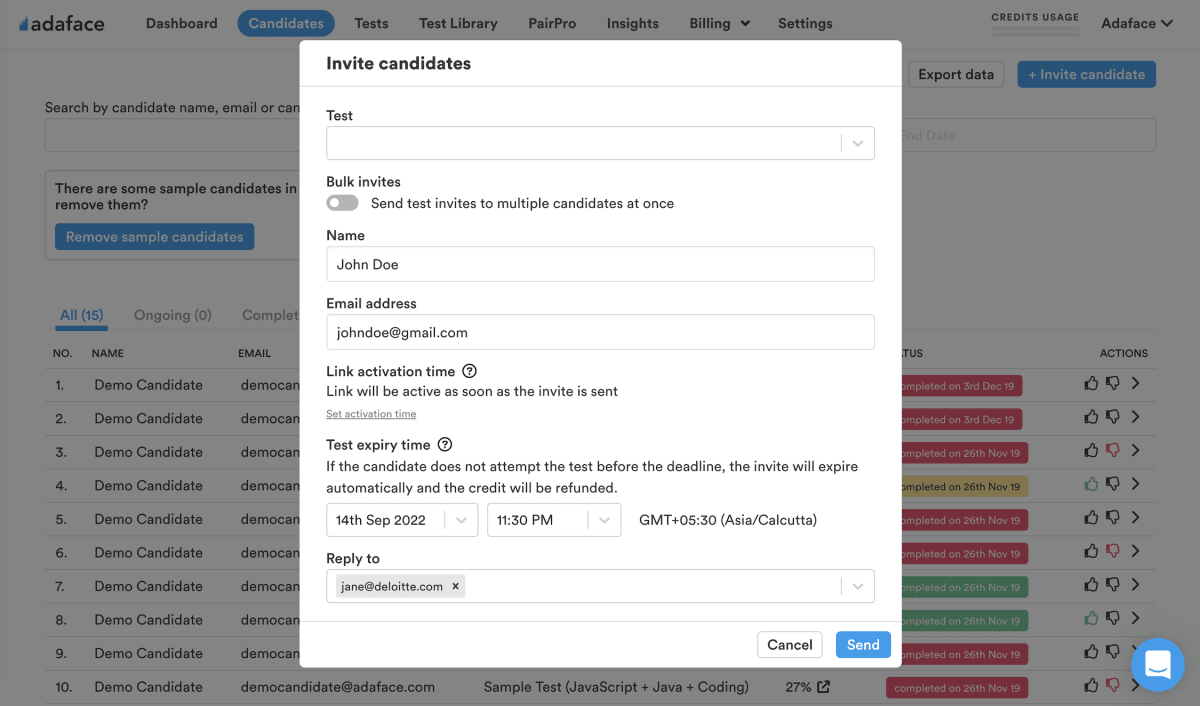 Reason #8
High completion rate
Adaface tests are conversational, low-stress, and take just 25-40 mins to complete.
This is why Adaface has the highest test-completion rate (86%), which is more than 2x better than traditional assessments.

Reason #9
Advanced Proctoring
Como o teste é personalizado para os desenvolvedores de frigideira sênior?
As perguntas usadas para desenvolvedores de vibração seniores se concentram em tópicos avançados que exigem alguns anos de experiência prática de vibração. Aqui estão alguns tópicos/temas avançados em que as perguntas se concentrariam:
Programação avançada de objeto de dardo
Executando o código nativo Swift, Objective-C, Java ou Kotlin
Integração avançada de Firebase e Firestore
Abordagens diferentes para carregar e manter dados em aplicativos de flutter
Construindo aplicativos habilitados para offline com carregamento de dados incrivelmente eficiente
Programação reativa (fluxos)
Otimizando solicitações de rede para melhor desempenho em redes móveis
armazenar dados de longo prazo no dispositivo físico de um usuário usando SQLite
Projetando animações complexas
Visualizando dados com gráficos
Lidando com dados assíncronos com futuros Builders, Frenewilders e funções assíncronas / aguardas
cache de imagem para desempenho
What roles can I use the Flutter & Dart Test for?
Flutter Developer
Mobile Developer - Flutter
Senior Flutter Developer
Front End Developer - Flutter
Software Developer - Flutter
Fresher Flutter Developer
Flutter Developer (2-3 years)
What topics are covered in the Flutter & Dart Test?

The hiring managers felt that through the technical questions that they asked during the panel interviews, they were able to tell which candidates had better scores, and differentiated with those who did not score as well. They are highly satisfied with the quality of candidates shortlisted with the Adaface screening.
reduction in screening time
FAQs
Como o teste é personalizado para desenvolvedores mais frescos da Flutter?
As perguntas para os desenvolvedores juniores da Flutter estarão em um nível um pouco mais fácil, e as perguntas serão baseadas em tópicos iniciantes/essenciais. Aqui estão algumas habilidades iniciantes em que o teste será baseado em:
Noções básicas do DART (fluxo de controle, funções, declarações se, operadores lógicos, para loops)
Noções básicas de programação orientada a objetos de dardo
Estruturas de dados e coleções no dardo
Flutter Basics
Navegação entre aplicativos de várias telas
Usando widgets e estilo embutidos
Usando bibliotecas populares de terceiros, como design de material
Formulários, manuseio de entrada e validação
Fazendo chamadas de API assíncronas para armazenar e recuperar dados da nuvem
Usando o formato JSON para comunicação do servidor.
Fundamentos da gestão do estado
Posso combinar várias habilidades em uma avaliação personalizada?
Sim absolutamente. As avaliações personalizadas são configuradas com base na descrição do seu trabalho e incluirão perguntas sobre todas as habilidades obrigatórias que você especificar.
Você tem algum recurso anti-trapaça ou procurador?
Temos os seguintes recursos anti-trapaça:
Perguntas não-goleadas
IP Proctoring
Web Proctoring
Proctoring da webcam
Detecção de plágio
navegador seguro
Leia mais sobre os Recursos de Proctoring.
Como interpreto as pontuações dos testes?
O principal a ter em mente é que uma avaliação é uma ferramenta de eliminação, não uma ferramenta de seleção. Uma avaliação de habilidades é otimizada para ajudá -lo a eliminar os candidatos que não são tecnicamente qualificados para o papel, não é otimizado para ajudá -lo a encontrar o melhor candidato para o papel. Portanto, a maneira ideal de usar uma avaliação é decidir uma pontuação limite (normalmente 55%, ajudamos você a comparar) e convidar todos os candidatos que pontuam acima do limiar para as próximas rodadas da entrevista.
Para que nível de experiência posso usar este teste?
Cada avaliação do Adaface é personalizada para a descrição do seu trabalho/ persona do candidato ideal (nossos especialistas no assunto escolherão as perguntas certas para sua avaliação de nossa biblioteca de mais de 10000 perguntas). Esta avaliação pode ser personalizada para qualquer nível de experiência.
Todo candidato recebe as mesmas perguntas?
Sim, facilita muito a comparação de candidatos. As opções para perguntas do MCQ e a ordem das perguntas são randomizadas. Recursos anti-traking/proctoring no local. Em nosso plano corporativo, também temos a opção de criar várias versões da mesma avaliação com questões de níveis de dificuldade semelhantes.
Eu sou um candidato. Posso tentar um teste de prática?
Não. Infelizmente, não apoiamos os testes práticos no momento. No entanto, você pode usar nossas perguntas de amostra para prática.
Qual é o custo de usar este teste?
Posso obter uma avaliação gratuita?
Acabei de me mudar para um plano pago. Como posso solicitar uma avaliação personalizada?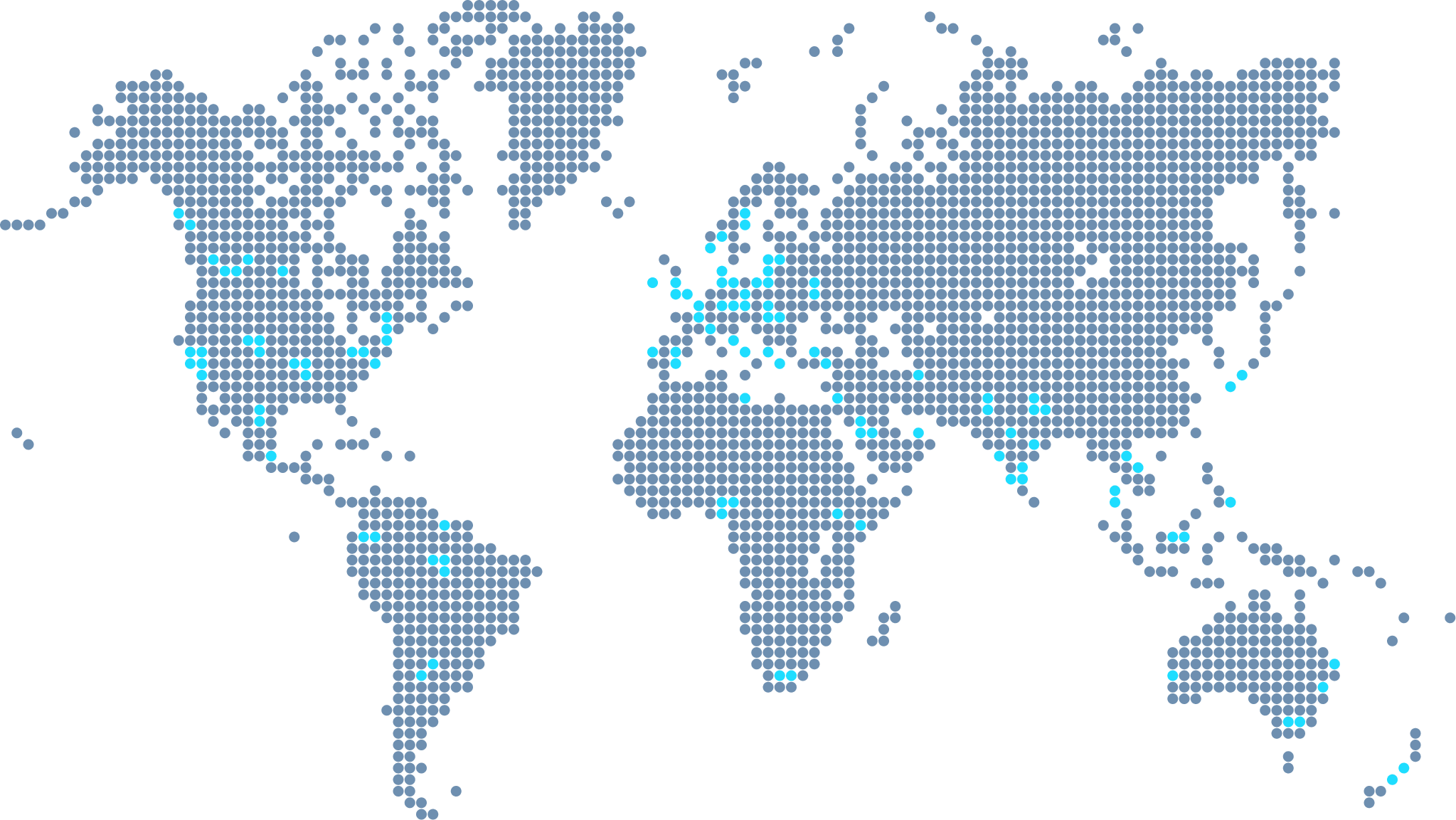 Join 1200+ companies in 75+ countries.
Try the most candidate friendly skills assessment tool today.

Ready to use the Adaface Flutter & Dart Test?
Ready to use the Adaface Flutter & Dart Test?