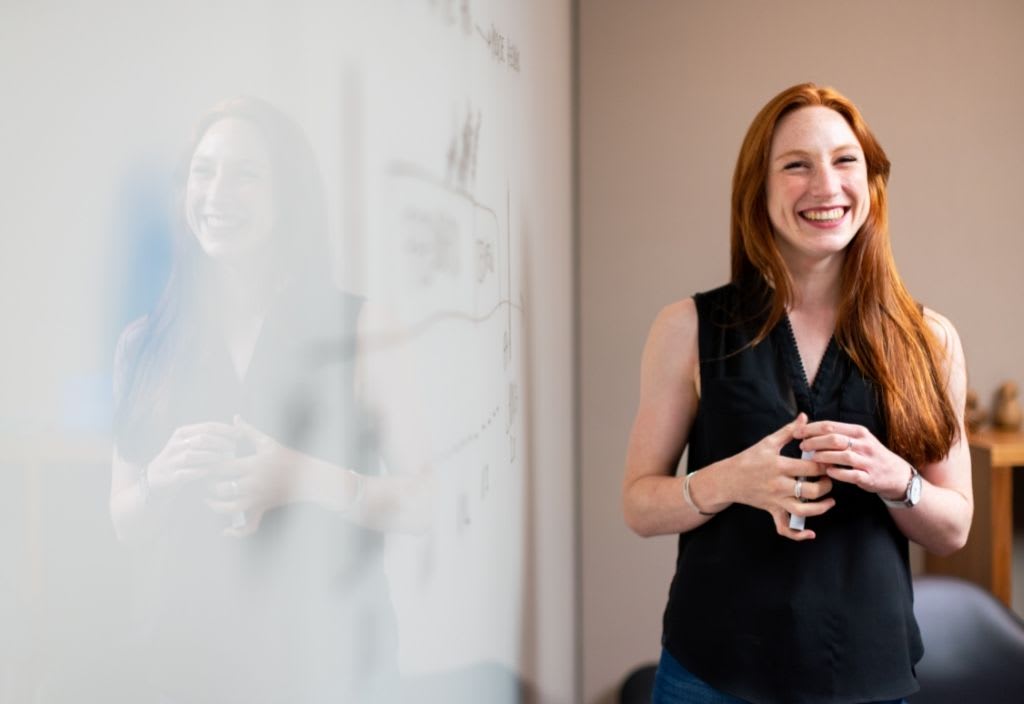 CPOs In Business: What Does A Chief People Officer Do?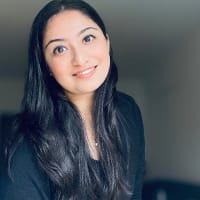 Asavari Sharma
November 07, 2022
People are the most valuable asset for any business. Companies with the right talent can grow faster and efficiently and enjoy higher levels of success. But getting the right people to the door is only half battle won; the other half is retaining them.
Yes, that is correct. Sure, it is essential to plan hiring requirements and easily attract the top candidates. But retaining them requires extra legwork.
As the business landscape is rapidly transforming with the expansion of remote and gig workforces, there is a growing need for the human resources team to dedicatedly take care of employees, do succession planning and develop leaders besides bridging skill gaps.
And there is only one leadership role that has an all-encompassing view of the organization's people needs, i.e., a Chief People Officer (CPO).
In this article, we will take a look at a CPO's profile, their importance in an organization, and the responsibilities they undertake in greater detail.
Who or what is a Chief People Officer?
A CPO is the head or chief of human resources at a company. Being a member of the top management, they set and oversee the execution of the entire people strategy of the business. They are responsible for spreading awareness about the enterprise-wide perspective of the organizational goals to maximize productivity across teams.
Qualities of a successful Chief People Officer
Also known as a Director of People, the CPO must be an analytical thinker and be capable of nurturing teams, encouraging innovation, and ensuring employee well-being. A successful CPO must have the following qualities:
Visionary
Highly committed
Business-oriented
Subject matter expert
Genuine and empathic
Straightforward and authentic
Independent thinker with a knack for numbers‌‌
A point to note here is that the Chief People Officer's job description might vary as every organization is different and will have distinct human capital needs and business objectives. However, regardless of that, the CPO must be adaptable, have a flexible approach, and be well-versed in change management to help their company navigate any challenges.
What does a Chief People Officer do?
A CPO is in charge of making sure that all company employees, regardless of their departments, have a great experience at work — right from when they are onboarded till they leave the organization.
Besides, the CPO works closely with the executive team and senior management to ensure talent acquisition, learning and development, employee benefits programs, compliance, and payroll work together seamlessly to meet both business and departmental goals.
Mentioned below are five tasks the CPO typically performs:
1. Driving transformations
A Chief People Officer is responsible for enabling business growth through margin enhancements and capital relocation while keeping employee experience on the top of mind.
2. Influencing and inspiring engagement
The best CPOs understand the value of maintaining relationships throughout the organization. Like the CEO, they also have an aspirational vision for the business and are knowledgeable in communicating it across departments and domains.
3. Applying the mindset of a general manager
Contrary to popular belief, the best CPOs think and act as general managers and not like functional experts. They can effectively collaborate with the executive team by leveraging their strong business, financial, and operational insight.
4. Leveraging supply chain expertise
A Chief People Officer has the expertise to develop and manage an intuitive supply chain (of talent) that meets the ever-changing needs of both the internal stakeholders and customers. They see suppliers as enablers of business execution and analyze their competitiveness to ensure continuous improvement in the long haul.
5. Acting strategically
Given the fast pace of today's digital world, it is imperative for the Chief People Officer to possess many capabilities, including forming solid relationships with necessary parties, externally and internally. They must engage logically and understand the organization, creating a plan that they can execute across various departments.
Who does the Chief People Officer report to?
A Chief People Officer's key role is to understand how the company performs and where it is headed to set an influential people strategy. That is why any individual who holds this position reports directly to the company's CEO.
The CPO-CEO relationship is more than just a partnership. It involves building trust and ensuring transparent communication between the two parties to attract top talent, develop employees into valuable resources, and permeate a sense of belongingness in each employee.
As a strong leader, the CPO understands what makes employees happy, and with the help of the CEO, they implement specific plans of action to ensure that, without losing sight of the big picture.
Pros of being a Chief People Officer
Many companies are now elevating their human resources director to C-level. As a top-tier exec, a CPO oversees diversified functions, including payroll, hiring, benefits, and conflict resolution. It is a big job with a fatter paycheck to match. But the pros of being a CPO are much more:
1. Benefits and perks
Most CPOs earn generous benefits except those helping a startup scale. It may range from attractive medical insurance benefits to an excellent perk package.
2. A member of the executive team or management committee
There has never been a better time to be a CPO. Gone are the days when human resources had to fight for its place at the top table. Today, just like the CEO, CPOs (71%) are members of their company's executive committee or advisors to the board of directors. Moreover, around 71% of CPO positions are filled by females.
3. Direct influence over the company culture
The CPO holds much authority in any organization. They are responsible, alongside the CEO, for creating a blueprint to grow the business. A CPO is also obligated to take care of hiring processes, execute a people strategy, and maintain diversity and inclusion across the company.
4. Attractive compensation
A Chief People Officer's average salary is $150,389 per year. They are also eligible for bonuses and profit-sharing, which may add up to $41,000 or more when combined.
How are CPOs crucial to business success?
One of the most important aspects of running a business is managing and retaining the workforce. There is no doubt that companies can barely manage work if their employees do not perform adequately.
A proactive approach with a well-thought-out and implemented people strategy will help keep your organization afloat. A CPO takes certain measures to ensure their best assets stay on board and perform up to their full potential.
CPOs help manage the people in an organization by engaging employees and improving the capability of top performers. While working under a poor manager can be frustrating, outstanding leadership takes actions based on insights.
A CPO works closely on improving the functional processes of the HR department, such as recruitment, training, payroll processing, and so on. They assess the resources spent in replacing employees and finding talent with a relevant skillset.
A CPO is responsible for ensuring all compensation plans are competitive enough to attract top talent and are delivered on time.
They enjoy a bird's-eye view of both the employee and employer sides, which makes their input so valuable for business success. They help a company scale and identify areas where it could make some improvements.
5 skills CPOs should have on their resumes
Since it is a significant role, the person must possess exceptional qualifications and skills to become a Chief People Officer. It is a multifaceted role, and you cannot expect just anyone to become a CPO out of the blue.
Besides years of experience and expertise across multiple facets of the HR function, the CPO must also be an apt fit as per the organization's needs.
The person should also have a proven track record in human resources management, problem-solving capabilities, and grievance handling. Adding to that thought, here are the five skills companies must look for when hiring a Chief People Officer:
1. Hands-on experience in HR‌‌
A CPO is the head of HR and is responsible for implementing the organization's people strategy across every department. They must, therefore, possess relevant experience and industry knowledge to build competitive compensation packages for attracting the top talent.
Recruiting right is essential and at the same time, retaining the existing workforce is also tricky. That is why CPOs must invest in leadership development to keep employees engaged in their work environment.
A CPO also typically holders a Bachelor's or Master's degree in Human Resources. It is the minimum eligibility criteria for a CPO candidate. Any certifications in Organizational Psychology, Business, or other relevant disciplines may also be helpful.
2. Business acumen
Sure, expertise in HR is important for Chief People Officers, but so is being well-versed in shop talk. Not only does that help understand how the organization works, but it also enables them to make decisions after much thought and deliberation.
Moreover, a solid understanding of HR practices combined with the ability to communicate with senior leaders is a prerequisite for success in the role. Many HR leaders do not know how to create a business case that will resonate to get the financial support their projects require.
When the demand arises, Chief People Officers with solid business acumen skills can build a stronger case for themselves and their teams.
3. Interpersonal skills
CPOs are often in high demand and must be able to work well with others. One of the most important aspects of being an ideal CPO candidate is having good interpersonal skills.
Traits such as emotional intelligence enable the person to manage pressure efficiently while maintaining their cool during stressful situations. A successful Chief People Officer should be curious to understand how the workforce in the organization thinks.
They must have the flexibility to adapt to rapidly evolving circumstances. As a leader, they must educate and preach the goodness of team spirit. In addition, a CPO should always be approachable to work well with their team members.
Having strong interpersonal skills helps things run smoothly among different departments, especially when those teams are reporting to the CPO.
4. Communication prowess
The Chief People Officer should demonstrate strong communication skills to give clear and concise instructions to their team's leads or when they interact with senior leaders and the CEO. They must be able to convey their thoughts transparently concerning employee well-being.
Communication skills are advantageous as the CPO also overlooks the organization's fundamental human resources management practices.
They must be prepared to interact with employees — from the entry-level to higher positions such as the top management and Board members —  on an everyday basis with confidence and clarity.
5. Problem-solving capabilities
A CPO must also have strong leadership skills and the ability to guide others towards a common goal. In addition to being an expert in HR functions, a CPO should also have excellent problem-solving skills.
The role often involves many challenges, and the person must be comfortable weighing the pros and cons of a situation before making a decision.
Often, there may be a disconnect between what employees want and what the business needs. Handling such difficult decisions effectively eliminates discouragement and dissatisfaction among the employees.
When a CPO is proactive in resolving problems and conveniently guides the teams towards a common goal, that sets a great example of leadership and makes teams work more efficiently under the CPO's command.
In conclusion: Every business should hire a CPO!
In this day and age, the intersection of people and tech is indeed fascinating, and it is incredible to see visionaries building new tools for HR to enable us to do our jobs better.
However, sometimes, all it takes is a human being at the help who can manage the organization's people with maturity, practically and empathetically. Many HR teams are strategizing for the coming year, and a lot of them are focused solely on hiring.
So, here is a suggestion: Hire a Chief People Officer if you do not have one. They are empowered on the C-suite level and have much to offer to the business. Having them on your team will be one of the most invaluable decisions you will make.‌‌On a side note — if you are looking to make your hiring processes more efficient, use a pre-employment assessment tool like Adaface to screen the best talent swiftly. Reduce your time to hire by 80%. Recruit people who possess a solid technical skill set today!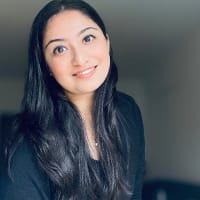 Asavari Sharma
Asavari is an EiR at Adaface. She has made it her mission to help recruiters deploy candidate-friendly skill tests instead of trick-question based tests. When taking a break, she obsesses over art.
Spending too much time screening candidates?
We make it easy for you to find the best candidates in your pipeline-
with a 40 min skills test.
Start screening candidates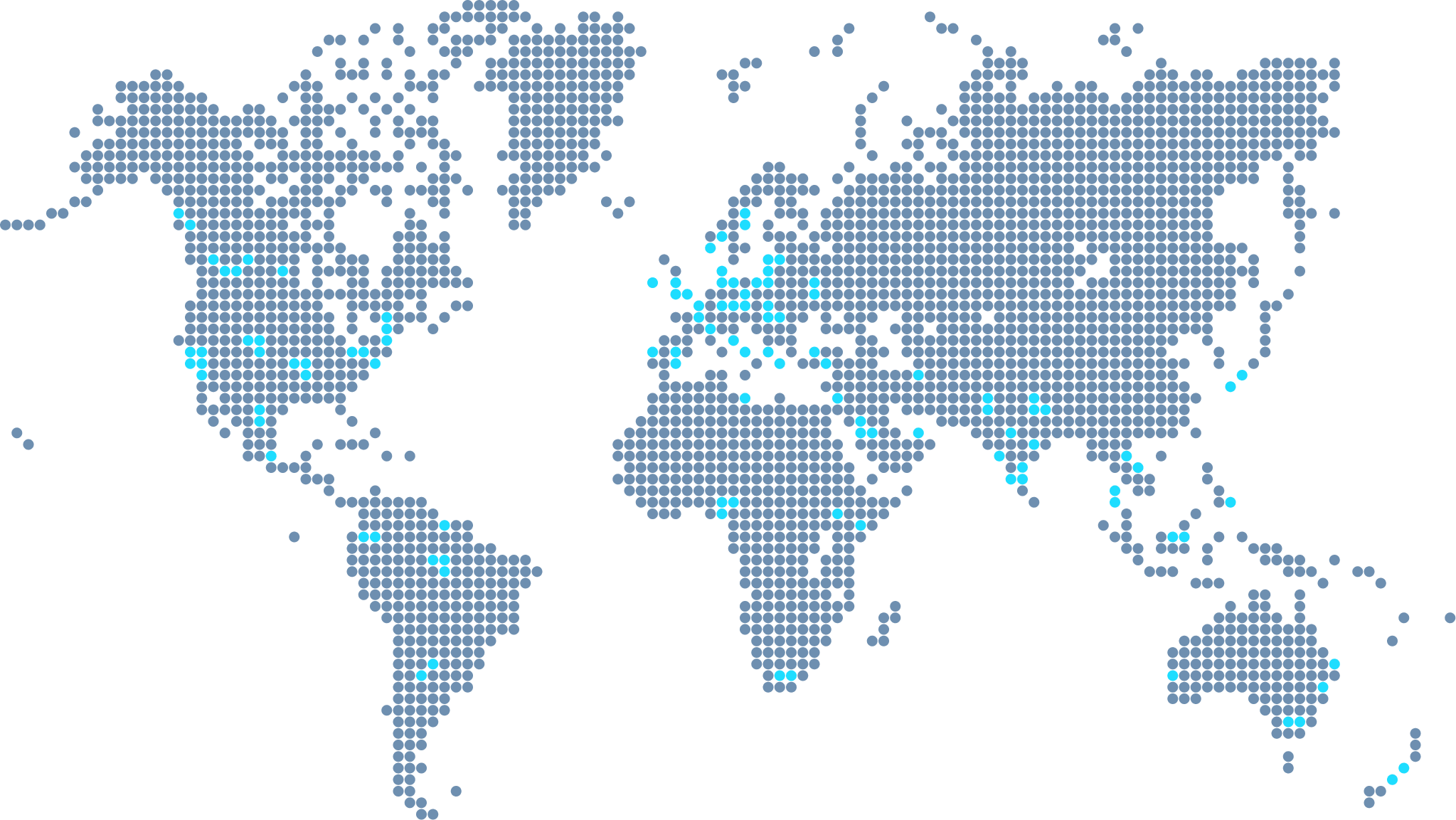 Join 1200+ companies in 75+ countries.
Try the most candidate friendly skills assessment tool today.