About the test:
The Ruby Online Test is preferred by recruiters to assess on-the-job skills of candidates before an interview. It reduces technical screening time by 80% by enabling employers to identify qualified candidates.
Covered skills:
See all covered skills
Questions
10 Ruby MCQs
1 Ruby Coding Question
9 reasons why
9 reasons why
Adaface Ruby Online Test is the most accurate way to shortlist Backend Developers
Reason #1
Tests for on-the-job skills
The Ruby Test helps recruiters and hiring managers identify qualified candidates from a pool of resumes, and helps in taking objective hiring decisions. It reduces the administrative overhead of interviewing too many candidates and saves time by filtering out unqualified candidates.
The Adaface Ruby test screens candidates for the typical skills recruiters look for Ruby developer roles:
Knowledge of the syntax of Ruby and its nuances
Strong understanding of object-oriented programming
Understanding of functional programming style in Ruby
Skills for writing reusable Ruby libraries that may be used in expressive ways
Familiarity with concepts of MVC, Mocking, ORM, and RESTful
Experience with popular web application frameworks such as Rails, Lotus, etc depending on project requirements
Familiarity with command-suite libraries, such as such as Thor and GLI, depending on project requirements
Knack for writing clean, readable Ruby code
Experience with both external and embedded databases
Understanding of fundamental design principles behind a scalable application
Able to create database schemas that represent and support business processes
Implementation of automated testing platforms and unit tests
Proficient understanding of code versioning tools e.g. Git, Mercurial or SVN
Familiarity with development aiding tools such as Bower, Bundler, Rake, etc
Familiarity with continuous integration
The insights generated from this assessment can be used by recruiters and hiring managers to identify the best candidates for the Ruby developer roles. Anti-cheating features enable you to be comfortable with conducting assessments online. The Ruby developer test is ideal for helping recruiters identify which candidates have the skills to do well on the job.
Reason #2
No trick questions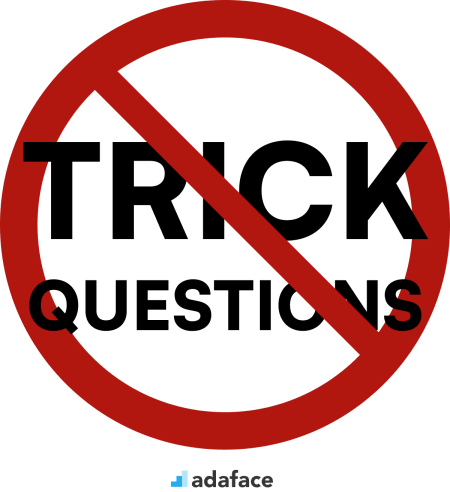 Traditional assessment tools use trick questions and puzzles for the screening, which creates a lot of frustration among candidates about having to go through irrelevant screening assessments.
The main reason we started Adaface is that traditional pre-employment assessment platforms are not a fair way for companies to evaluate candidates. At Adaface, our mission is to help companies find great candidates by assessing on-the-job skills required for a role.
Why we started Adaface ->
Reason #3
Non-googleable questions
We have a very high focus on the quality of questions that test for on-the-job skills. Every question is non-googleable and we have a very high bar for the level of subject matter experts we onboard to create these questions. We have crawlers to check if any of the questions are leaked online. If/ when a question gets leaked, we get an alert. We change the question for you & let you know.
Dessa är bara ett litet urval från vårt bibliotek med 10 000+ frågor. De faktiska frågorna om detta Ruby Online Test kommer att vara icke-googleable.
🧐 Question

Easy

Arrays Strings

Solve

Medium

Class and Self

Solve

Easy

Exceptions

Solve

Medium

New Class

Solve
🧐 Question
🔧 Skill

Easy

Arrays Strings

2 mins

Ruby

Solve

Medium

Class and Self

2 mins

Ruby

Solve

Easy

Exceptions

2 mins

Ruby

Solve

Medium

New Class

2 mins

Ruby

Solve
| | 🧐 Question | 🔧 Skill | 💪 Difficulty | ⌛ Time | |
| --- | --- | --- | --- | --- | --- |
| | Arrays Strings | Ruby | Easy | 2 mins | Solve |
| | Class and Self | Ruby | Medium | 2 mins | Solve |
| | Exceptions | Ruby | Easy | 2 mins | Solve |
| | New Class | Ruby | Medium | 2 mins | Solve |
Reason #4
1200+ customers in 75 countries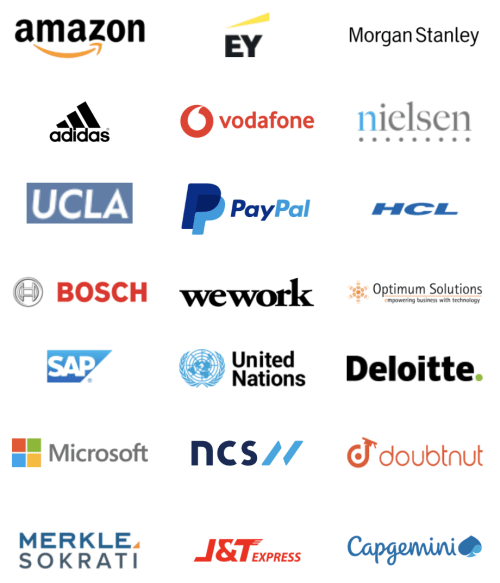 Med AdaFace kunde vi optimera vår första screeningprocess med upp till 75%, vilket frigör dyrbar tid för både anställningschefer och vårt Talent Acquisition -team!
Brandon Lee, Folkchef, Love, Bonito
Reason #5
Designed for elimination, not selection
The most important thing while implementing the pre-employment Ruby Online Test in your hiring process is that it is an elimination tool, not a selection tool. In other words: you want to use the test to eliminate the candidates who do poorly on the test, not to select the candidates who come out at the top. While they are super valuable, pre-employment tests do not paint the entire picture of a candidate's abilities, knowledge, and motivations. Multiple easy questions are more predictive of a candidate's ability than fewer hard questions. Harder questions are often "trick" based questions, which do not provide any meaningful signal about the candidate's skillset.
Reason #6
1 click candidate invites
Email invites: You can send candidates an email invite to the Ruby Online Test from your dashboard by entering their email address.
Public link: You can create a public link for each test that you can share with candidates.
API or integrations: You can invite candidates directly from your ATS by using our pre-built integrations with popular ATS systems or building a custom integration with your in-house ATS.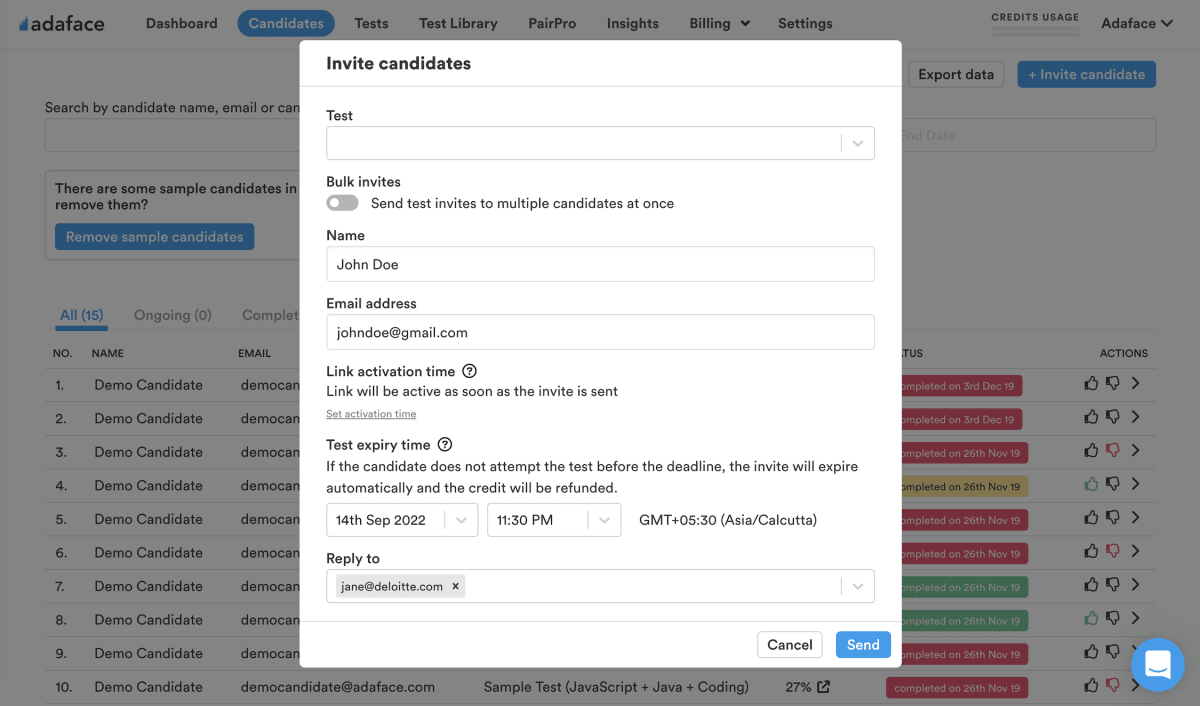 Reason #8
High completion rate
Adaface tests are conversational, low-stress, and take just 25-40 mins to complete.
This is why Adaface has the highest test-completion rate (86%), which is more than 2x better than traditional assessments.

Reason #9
Advanced Proctoring
About Ruby Developer Roles
Ruby is an interpreted, high-level, general-purpose programming language which supports multiple programming paradigms. It was designed with an emphasis on programming productivity and simplicity. In ruby, everything is an object, including primitive data types.
Proficient Ruby developers can use Ruby to build anything from the back-side of a web application to command line utilities on a computer. The language is dynamic, reflective, and object oriented.
Typical Ruby Developer responsibilities include:
Designing, building, and maintaining efficient, reusable, and reliable Ruby code
Ensuring the best possible performance, quality, and responsiveness of the applications
Identifying bottlenecks and bugs, and devise solutions to these problems
Helping maintain code quality, organization, and automatization
What roles can I use the Ruby Online Test for?
Backend Developer
Ruby Developer
Junior Ruby Programmer
What topics are covered in the Ruby Online Test?

Anställningscheferna ansåg att de genom de tekniska frågorna som de ställde under panelintervjuerna kunde berätta vilka kandidater som hade bättre poäng och differentierade med dem som inte gjorde så bra. Dom är mycket nöjd med kvaliteten på kandidater som är kortlistade med AdaFace -screening.
reduction in screening time
Vanliga vanliga frågor
Kan jag kombinera flera färdigheter till en anpassad bedömning?
Ja absolut. Anpassade bedömningar ställs in baserat på din arbetsbeskrivning och kommer att innehålla frågor om alla måste-ha färdigheter du anger.
Har du några anti-cheating eller proctoring-funktioner på plats?
Vi har följande anti-cheating-funktioner på plats:
Icke-Googleable-frågor
IP -proctoring
webbproctoring
webbkamera proctoring
Detektion av plagiering
säker webbläsare
Läs mer om proctoring -funktionerna.
Hur tolkar jag testresultat?
Det främsta att tänka på är att en bedömning är ett eliminationsverktyg, inte ett urvalsverktyg. En kompetensbedömning är optimerad för att hjälpa dig att eliminera kandidater som inte är tekniskt kvalificerade för rollen, den är inte optimerad för att hjälpa dig hitta den bästa kandidaten för rollen. Så det ideala sättet att använda en bedömning är att bestämma en tröskelpoäng (vanligtvis 55%, vi hjälper dig att jämföra) och bjuda in alla kandidater som gör poäng över tröskeln för nästa intervjurundor.
Vilken erfarenhetsnivå kan jag använda detta test för?
Varje AdaFace -bedömning anpassas till din arbetsbeskrivning/ idealisk kandidatperson (våra ämnesexperter kommer att välja rätt frågor för din bedömning från vårt bibliotek med 10000+ frågor). Denna bedömning kan anpassas för alla erfarenhetsnivåer.
Får varje kandidat samma frågor?
Ja, det gör det mycket lättare för dig att jämföra kandidater. Alternativ för MCQ -frågor och ordningen på frågor randomiseras. Vi har anti-cheating/proctoring -funktioner på plats. I vår företagsplan har vi också möjlighet att skapa flera versioner av samma bedömning med frågor om liknande svårighetsnivåer.
Jag är kandidat. Kan jag prova ett träningstest?
Nej. Tyvärr stöder vi inte övningstester just nu. Du kan dock använda våra exempelfrågor för övning.
Vad är kostnaden för att använda detta test?
Kan jag få en gratis provperiod?
Plattformen är helt självbetjänande, så här är ett sätt att gå vidare:
Du kan registrera dig gratis för att få en känsla för hur det fungerar.
Den kostnadsfria provperioden inkluderar en provbedömning (Java/JavaScript) som du hittar i din instrumentpanel när du registrerar dig. Du kan använda den för att granska kvaliteten på frågorna och kandidaternas upplevelse av ett konversationstest på Adaface.
För att granska kvaliteten på frågorna kan du också granska våra offentliga frågor för 50+ färdigheter här.
När du är övertygad om att du vill testa det med riktiga bedömningar och kandidater kan du välja en plan enligt dina krav.
Jag flyttade precis till en betald plan. Hur kan jag begära en anpassad bedömning?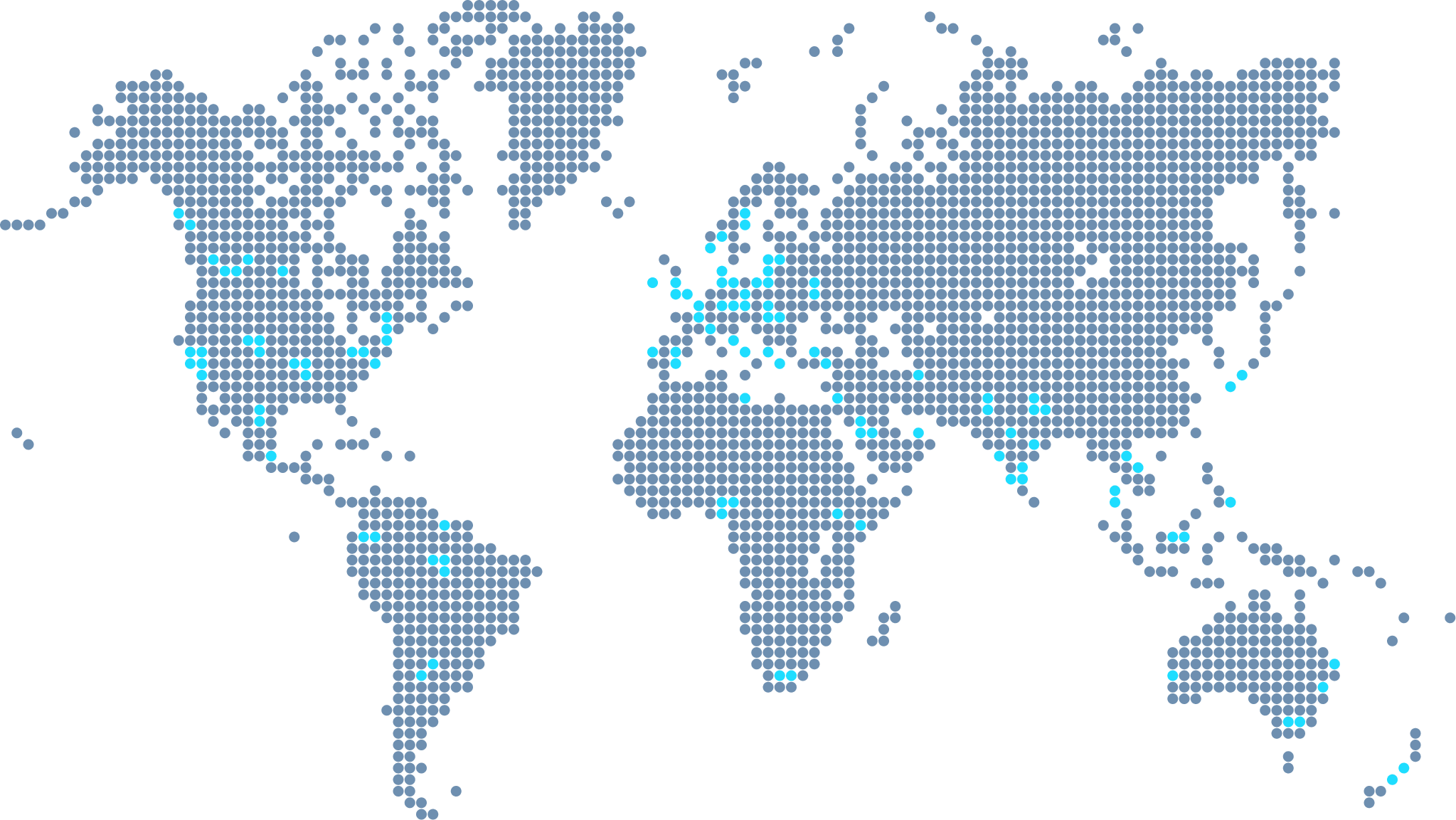 Join 1200+ companies in 75+ countries.
Try the most candidate friendly skills assessment tool today.

Ready to use the Adaface Ruby Online Test?
Ready to use the Adaface Ruby Online Test?