About the test:
The HTML/ CSS test evaluates a candidate's ability to create web pages and style them using CSS. Using scenario-based MCQ questions, it evaluates knowledge of HTML (DOM, tags, forms, tables etc.) and critical CSS concepts (box model, positioning, styling, Flexbox, Grid etc.) and the ability to build responsive layouts. The test also includes simple coding questions to evaluate hands-on programming knowledge.
Covered skills:
Core HTML tags
Core CSS (box model; inheritance; specificity)
Handling HTML forms
Styling HTML elements with CSS
See all covered skills
9 reasons why
9 reasons why
Adaface HTML/ CSS Online Test is the most accurate way to shortlist Web Developers
Reason #1
Tests for on-the-job skills
O teste de avaliação on -line HTML/ CSS foi projetado e validado por especialistas do setor para ajudar os recrutadores de tecnologia e contratação de gerentes a avaliar as habilidades de programação HTML/ CSS do candidato. As principais empresas de tecnologia estão usando nosso teste de programação HTML/ CSS para reduzir o tempo de triagem de candidatos em 85%.
O teste garante que os candidatos tenham as seguintes características:
Conhecimento das principais tags HTML e propriedades CSS
Capacidade de criar html responsivo com layouts modernos- grades, flexbox
Conhecimento de como o CSS funciona nos bastidores
modelando elementos HTML com CSS para estar mais perto de projetar maquetes
Lidando com imagens, fontes, vídeos em html
Criando o código HTML e CSS legíveis e escaláveis
Compreendendo a manipulação de JS Dom
linguagem de programação prática de javascript
Reason #2
No trick questions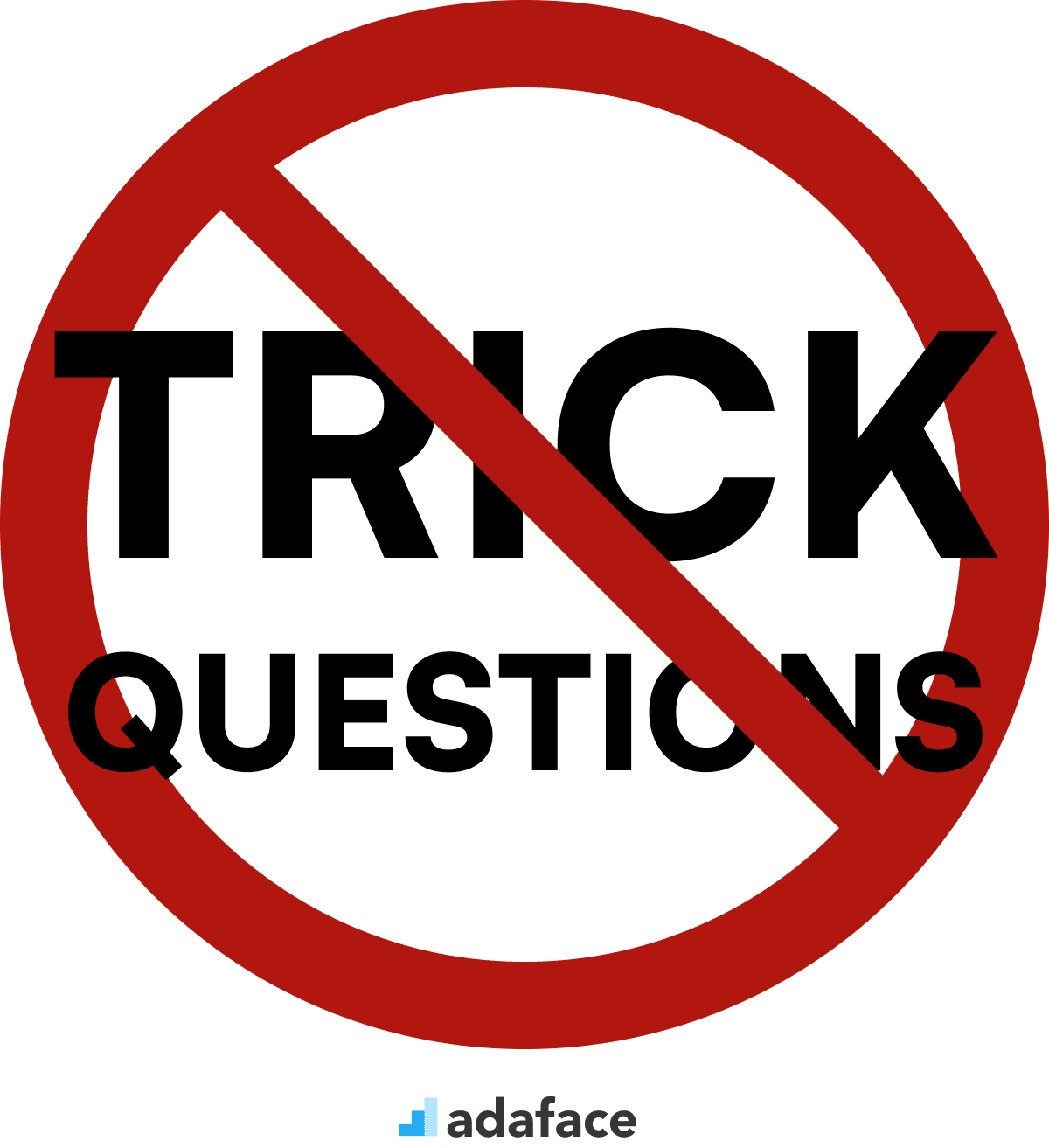 Traditional assessment tools use trick questions and puzzles for the screening, which creates a lot of frustration among candidates about having to go through irrelevant screening assessments.
The main reason we started Adaface is that traditional pre-employment assessment platforms are not a fair way for companies to evaluate candidates. At Adaface, our mission is to help companies find great candidates by assessing on-the-job skills required for a role.
Why we started Adaface ->
Reason #3
Non-googleable questions
We have a very high focus on the quality of questions that test for on-the-job skills. Every question is non-googleable and we have a very high bar for the level of subject matter experts we onboard to create these questions. We have crawlers to check if any of the questions are leaked online. If/ when a question gets leaked, we get an alert. We change the question for you & let you know.
These are just a small sample from our library of 10,000+ questions. The actual questions on this HTML/CSS Online Test will be non-googleable.
🧐 Question

Medium

Background Properties

Solve

Easy

Colorful sentences

Solve

Medium

Links

Solve

Medium

Let's Hack

Solve

Easy

Registration Queue

Solve

Medium

Longest Road

Solve

Medium

Visitors Count

Solve
🧐 Question
🔧 Skill

Medium

Background Properties

2 mins

HTML/CSS

Solve

Easy

Colorful sentences

2 mins

HTML/CSS

Solve

Medium

Links

2 mins

HTML/CSS

Solve

Medium

Let's Hack

3 mins

HTML/CSS

Solve

Easy

Registration Queue

30 mins

Coding

Solve

Medium

Longest Road

25 mins

Coding

Solve

Medium

Visitors Count

30 mins

Coding

Solve
| | 🧐 Question | 🔧 Skill | 💪 Difficulty | ⌛ Time | |
| --- | --- | --- | --- | --- | --- |
| | Background Properties | HTML/CSS | Medium | 2 mins | Solve |
| | Colorful sentences | HTML/CSS | Easy | 2 mins | Solve |
| | Links | HTML/CSS | Medium | 2 mins | Solve |
| | Let's Hack | HTML/CSS | Medium | 3 mins | Solve |
| | Registration Queue | Coding | Easy | 30 mins | Solve |
| | Longest Road | Coding | Medium | 25 mins | Solve |
| | Visitors Count | Coding | Medium | 30 mins | Solve |
Reason #4
1200+ customers in 75 countries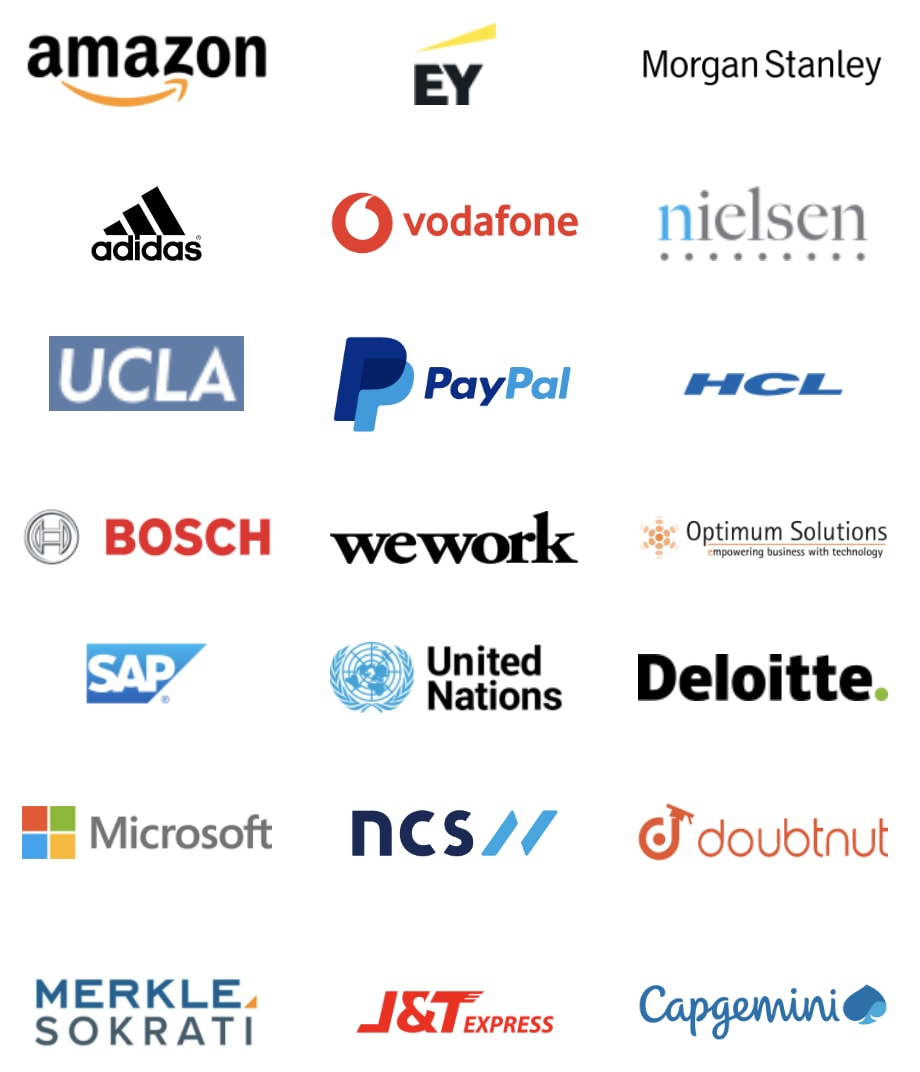 With Adaface, we were able to optimise our initial screening process by upwards of 75%, freeing up precious time for both hiring managers and our talent acquisition team alike!
Brandon Lee, Head of People, Love, Bonito
Reason #5
Designed for elimination, not selection
The most important thing while implementing the pre-employment HTML/CSS Online Test in your hiring process is that it is an elimination tool, not a selection tool. In other words: you want to use the test to eliminate the candidates who do poorly on the test, not to select the candidates who come out at the top. While they are super valuable, pre-employment tests do not paint the entire picture of a candidate's abilities, knowledge, and motivations. Multiple easy questions are more predictive of a candidate's ability than fewer hard questions. Harder questions are often "trick" based questions, which do not provide any meaningful signal about the candidate's skillset.
Reason #6
1 click candidate invites
Email invites: You can send candidates an email invite to the HTML/CSS Online Test from your dashboard by entering their email address.
Public link: You can create a public link for each test that you can share with candidates.
API or integrations: You can invite candidates directly from your ATS by using our pre-built integrations with popular ATS systems or building a custom integration with your in-house ATS.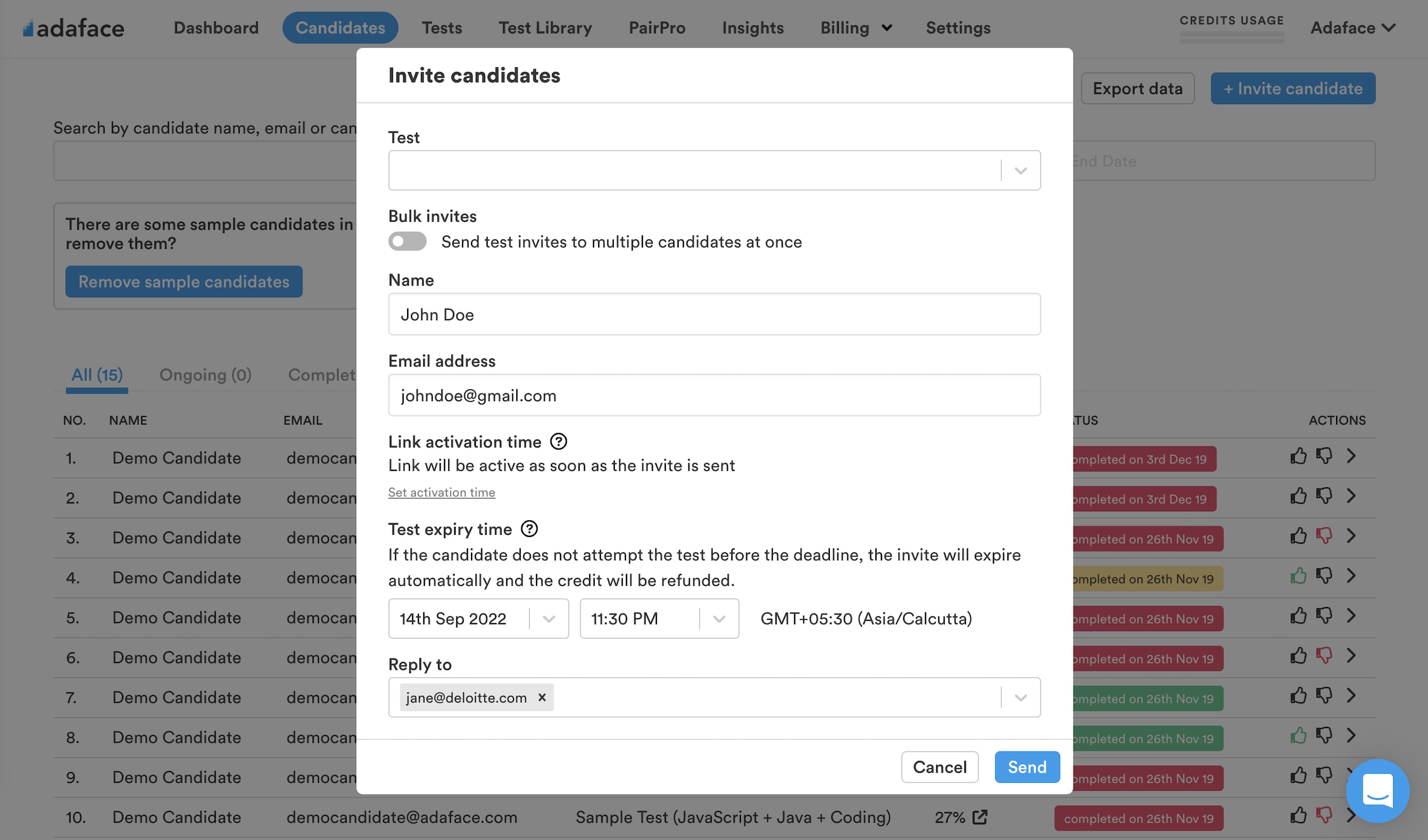 Reason #8
High completion rate
Adaface tests are conversational, low-stress, and take just 25-40 mins to complete.
This is why Adaface has the highest test-completion rate (86%), which is more than 2x better than traditional assessments.

Reason #9
Advanced Proctoring
Como você personaliza o teste para desenvolvedores de front -end sênior?
As perguntas para os desenvolvedores seniores envolverão tópicos avançados e terão um nível de dificuldade mais alto. Aqui estão poucos tópicos em que as perguntas serão baseadas em desenvolvedores da Web intermediários e experientes:
Conhecimento profundo de como o CSS funciona nos bastidores: a cascata, especificidade, herança, processamento de valor, modelo de formatação visual, modelo de caixa, tipos de caixas, esquemas de posicionamento e contextos de empilhamento
Imagens responsivas em HTML e CSS para cargas de página mais rápidas: comutação de resolução, comutação de densidade, direção de arte;
Manipulação DOM usando JS
Seletores CSS avançados, pseudo-classes e pseudo-elementos
Animações CSS avançadas com @keyframes, animação e transição
Animações baseadas em JS
Imagens SVG em HTML e CSS: como e por que usar o SVG, gerando sprites SVG, alterando as cores SVG em CSS e práticas recomendadas;
Design Responsivo Avançado: Consultas de Mídia, Mobile-First vs Desktop-primeiro, unidades EM vs REM, grades de fluido, tipos de layout, imagens flexíveis, usando consultas de mídia para testar diferentes larguras da tela, densidades de pixels e recursos de toque
Técnicas modernas de CSS para criar designs impressionantes: clipe, clipe de fundo, imagem-máscara, modo de fundo de fundo, forma de forma, filtro, filtro de pano de fundo, ajuste de objeto, transformação, contagem de colunas, hifensas, perspectiva , calc () e propriedades CSS personalizadas;
Além disso, as perguntas de codificação usadas para avaliar as habilidades de JavaScript serão de maior nível de dificuldade.
What roles can I use the HTML/CSS Online Test for?
Web Developer
Frontend Software Developer
Senior HTML Web Developer
Front-end Developer
Software Engineer (HTML/ CSS)
Senior Frontend Developer
Web Designer
What topics are covered in the HTML/ CSS Online Test?

The hiring managers felt that through the technical questions that they asked during the panel interviews, they were able to tell which candidates had better scores, and differentiated with those who did not score as well. They are highly satisfied with the quality of candidates shortlisted with the Adaface screening.
Redução no tempo de triagem
HTML/CSS Online Test FAQs
Sobre funções de trabalho html/ css
HTML (Hypertext Markup Language) é o bloco de construção mais básico da Web. Ele define o significado e a estrutura do conteúdo da Web. Outras tecnologias além do HTML são geralmente usadas para descrever a aparência/apresentação de uma página da web (CSS) ou funcionalidade/comportamento (JavaScript).
Os desenvolvedores HTML são responsáveis ​​pela codificação completa de sites de ponta a ponta. Eles fornecem suporte técnico aos usuários, projetos diretos, sites de código, desenvolvem aplicativos baseados na Web e realizam testes em sites. Eles trabalham com outros codificadores, designers e desenvolvedores de conteúdo, o que significa que as habilidades de comunicação são importantes. Os desenvolvedores de HTML devem ser capazes de traduzir projetos em código e escrever documentação técnica.
Os desenvolvedores do CSS são profissionais da Web cuja principal responsabilidade é entregar um produto polido e com estilo ao navegador de um usuário. Quase todo site usa CSS. A maioria dos desenvolvedores de front-end ou mesmo de pilha completa pode escrever o código CSS. Mas nem todos eles podem corrigir todos os bugs do CSS ou implementar projetos sem complicar o código HTML ou depender desnecessariamente do JavaScript.
As responsabilidades do desenvolvedor HTML/ CSS normalmente incluiriam:
-Tradução de maquetes e wireframes de designers para o código front-end -Integração front-end com uma estrutura de back-end
Otimize a aplicação para velocidade máxima e escalabilidade
Garanta que toda a entrada do usuário seja validada antes de enviar para o back-end
Construa código reutilizável e bibliotecas para uso futuro
integrar dados de vários serviços e bancos de dados de back-end
cooperar com os designers da web para combinar com a intenção do design visual
Posso avaliar o JavaScript junto com o HTML/ CSS?
Sim. Apoiamos a avaliação de JavaScript e HTML/ CSS na mesma avaliação. Você pode revisar nosso teste Padrão Ready-to-Go javascript, html/css para entender como a avaliação seria projetada. Para avaliações personalizadas, projetamos as perguntas de acordo com a descrição do seu trabalho e o teste final avaliará JavaScript, HTML/ CSS e habilidades de codificação juntos.
Posso avaliar estruturas de front -end junto com HTML/ CSS como React/ Angular/ Vue?
Sim. Você pode avaliar várias habilidades em uma única avaliação. Você pode verificar nosso padrão React, [Angular](https://www.adaface.com/assessment-test/ AngularJS-test), vue para ter uma noção de quais perguntas seriam feitas. Você pode obter uma avaliação personalizada projetada que tenha perguntas para avaliar todas as habilidades obrigatórias da sua descrição do trabalho. Portanto, para uma função padrão do desenvolvedor do React, o teste terá dúvidas para avaliar o React, JavaScript, HTML/ CSS e habilidades de codificação.
Posso combinar várias habilidades em uma avaliação personalizada?
Sim absolutamente. As avaliações personalizadas são configuradas com base na descrição do seu trabalho e incluirão perguntas sobre todas as habilidades obrigatórias que você especificar.
Você tem algum recurso anti-trapaça ou procurador?
Temos os seguintes recursos anti-trapaça:
Perguntas não-goleadas
IP Proctoring
Web Proctoring
Proctoring da webcam
Detecção de plágio
navegador seguro
Leia mais sobre os Recursos de Proctoring.
Como interpreto as pontuações dos testes?
O principal a ter em mente é que uma avaliação é uma ferramenta de eliminação, não uma ferramenta de seleção. Uma avaliação de habilidades é otimizada para ajudá -lo a eliminar os candidatos que não são tecnicamente qualificados para o papel, não é otimizado para ajudá -lo a encontrar o melhor candidato para o papel. Portanto, a maneira ideal de usar uma avaliação é decidir uma pontuação limite (normalmente 55%, ajudamos você a comparar) e convidar todos os candidatos que pontuam acima do limiar para as próximas rodadas da entrevista.
Para que nível de experiência posso usar este teste?
Cada avaliação do Adaface é personalizada para a descrição do seu trabalho/ persona do candidato ideal (nossos especialistas no assunto escolherão as perguntas certas para sua avaliação de nossa biblioteca de mais de 10000 perguntas). Esta avaliação pode ser personalizada para qualquer nível de experiência.
Todo candidato recebe as mesmas perguntas?
Sim, facilita muito a comparação de candidatos. As opções para perguntas do MCQ e a ordem das perguntas são randomizadas. Recursos anti-traking/proctoring no local. Em nosso plano corporativo, também temos a opção de criar várias versões da mesma avaliação com questões de níveis de dificuldade semelhantes.
Eu sou um candidato. Posso tentar um teste de prática?
Não. Infelizmente, não apoiamos os testes práticos no momento. No entanto, você pode usar nossas perguntas de amostra para prática.
Qual é o custo de usar este teste?
Posso obter uma avaliação gratuita?
Acabei de me mudar para um plano pago. Como posso solicitar uma avaliação personalizada?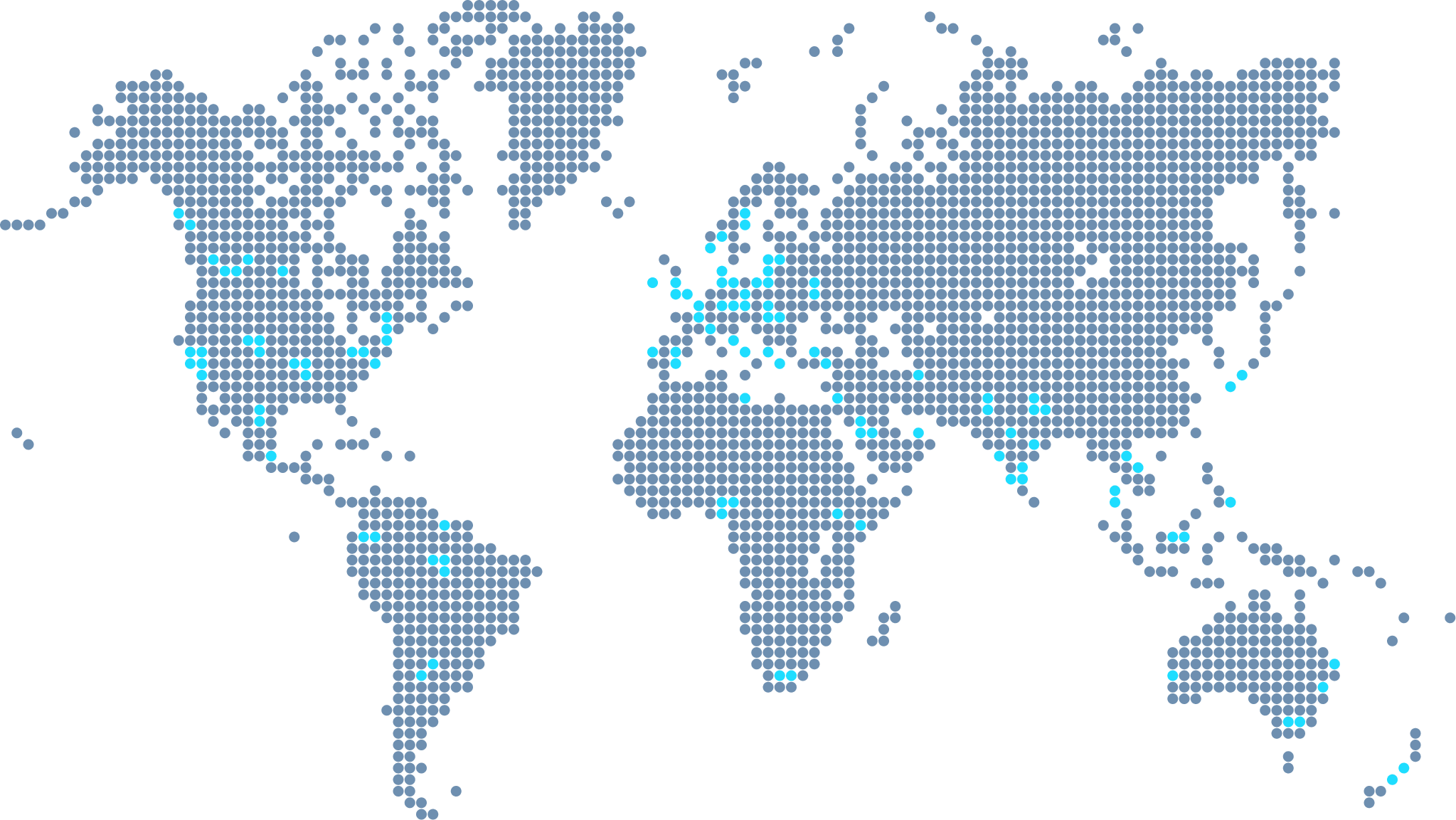 Join 1200+ companies in 75+ countries.
Experimente a ferramenta de avaliação de habilidades mais amigáveis ​​de candidatos hoje.

Ready to use the Adaface HTML/CSS Online Test?
Ready to use the Adaface HTML/CSS Online Test?