About the test:
The HTML/ CSS test evaluates a candidate's ability to create web pages and style them using CSS. Using scenario-based MCQ questions, it evaluates knowledge of HTML (DOM, tags, forms, tables etc.) and critical CSS concepts (box model, positioning, styling, Flexbox, Grid etc.) and the ability to build responsive layouts. The test also includes simple coding questions to evaluate hands-on programming knowledge.
Covered skills:
Core HTML tags
Core CSS (box model; inheritance; specificity)
Handling HTML forms
Styling HTML elements with CSS
See all covered skills
9 reasons why
9 reasons why
Adaface Test online HTML/ CSS is the most accurate way to shortlist Web Developers
Reason #1
Tests for on-the-job skills
Internetowy test oceny HTML/ CSS został zaprojektowany i zatwierdzony przez ekspertów branżowych, aby pomóc rekruterom technicznym i menedżerom ds. Zatrudniania w ocenie umiejętności programowania HTML/ CSS kandydata. Najlepsze firmy technologiczne korzystają z naszego testu programowania HTML/ CSS, aby skrócić czas badań kandydatów o 85%.
Test zapewnia kandydatom następujące cechy:
Znajomość podstawowych tagów HTML i właściwości CSS
Możliwość tworzenia responsywnego HTML z nowoczesnymi układami- siatkami, Flexbox
Wiedza o tym, jak CSS działa za kulisami
Stylizacja elementów HTML z CSS, aby być bliżej makietów projektowych
Obsługa zdjęć, czcionek, filmów w HTML
Tworzenie czytelnego i skalowalnego kodu HTML i CSS
Zrozumienie manipulacji JS DOM
Praktyczny język programowania JavaScript
Reason #2
No trick questions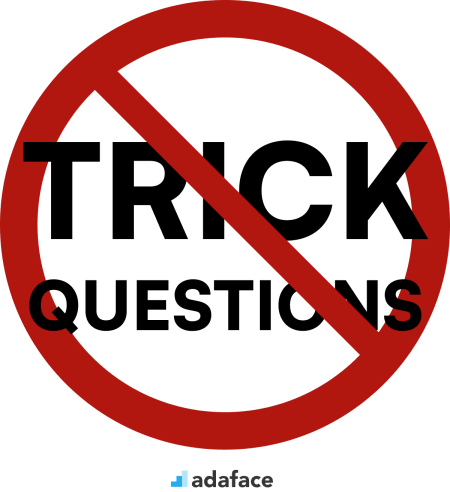 Traditional assessment tools use trick questions and puzzles for the screening, which creates a lot of frustration among candidates about having to go through irrelevant screening assessments.
The main reason we started Adaface is that traditional pre-employment assessment platforms are not a fair way for companies to evaluate candidates. At Adaface, our mission is to help companies find great candidates by assessing on-the-job skills required for a role.
Why we started Adaface ->
Reason #3
Non-googleable questions
We have a very high focus on the quality of questions that test for on-the-job skills. Every question is non-googleable and we have a very high bar for the level of subject matter experts we onboard to create these questions. We have crawlers to check if any of the questions are leaked online. If/ when a question gets leaked, we get an alert. We change the question for you & let you know.
These are just a small sample from our library of 10,000+ questions. The actual questions on this HTML/CSS Online Test will be non-googleable.
🧐 Question

Medium

Background Properties

Solve

Easy

Colorful sentences

Solve

Medium

Links

Solve

Medium

Let's Hack

Solve

Easy

Registration Queue

Solve

Medium

Longest Road

Solve

Medium

Visitors Count

Solve
🧐 Question
🔧 Skill

Medium

Background Properties

2 mins

HTML/CSS

Solve

Easy

Colorful sentences

2 mins

HTML/CSS

Solve

Medium

Links

2 mins

HTML/CSS

Solve

Medium

Let's Hack

3 mins

HTML/CSS

Solve

Easy

Registration Queue

30 mins

Coding

Solve

Medium

Longest Road

25 mins

Coding

Solve

Medium

Visitors Count

30 mins

Coding

Solve
| | 🧐 Question | 🔧 Skill | 💪 Difficulty | ⌛ Time | |
| --- | --- | --- | --- | --- | --- |
| | Background Properties | HTML/CSS | Medium | 2 mins | Solve |
| | Colorful sentences | HTML/CSS | Easy | 2 mins | Solve |
| | Links | HTML/CSS | Medium | 2 mins | Solve |
| | Let's Hack | HTML/CSS | Medium | 3 mins | Solve |
| | Registration Queue | Coding | Easy | 30 mins | Solve |
| | Longest Road | Coding | Medium | 25 mins | Solve |
| | Visitors Count | Coding | Medium | 30 mins | Solve |
Reason #4
1200+ customers in 75 countries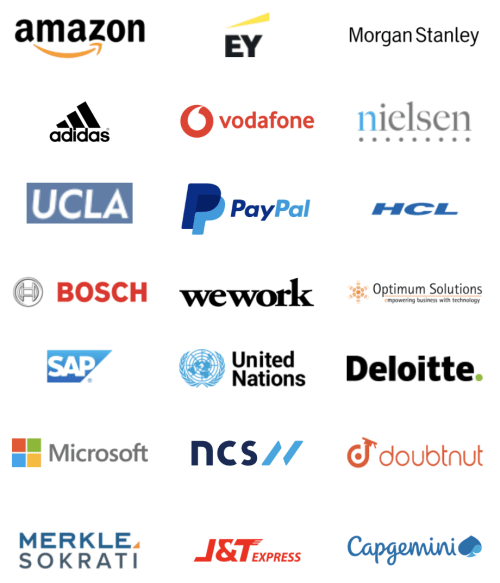 With Adaface, we were able to optimise our initial screening process by upwards of 75%, freeing up precious time for both hiring managers and our talent acquisition team alike!
Brandon Lee, Head of People, Love, Bonito
Reason #5
Designed for elimination, not selection
The most important thing while implementing the pre-employment HTML/CSS Online Test in your hiring process is that it is an elimination tool, not a selection tool. In other words: you want to use the test to eliminate the candidates who do poorly on the test, not to select the candidates who come out at the top. While they are super valuable, pre-employment tests do not paint the entire picture of a candidate's abilities, knowledge, and motivations. Multiple easy questions are more predictive of a candidate's ability than fewer hard questions. Harder questions are often "trick" based questions, which do not provide any meaningful signal about the candidate's skillset.
Reason #6
1 click candidate invites
Email invites: You can send candidates an email invite to the HTML/CSS Online Test from your dashboard by entering their email address.
Public link: You can create a public link for each test that you can share with candidates.
API or integrations: You can invite candidates directly from your ATS by using our pre-built integrations with popular ATS systems or building a custom integration with your in-house ATS.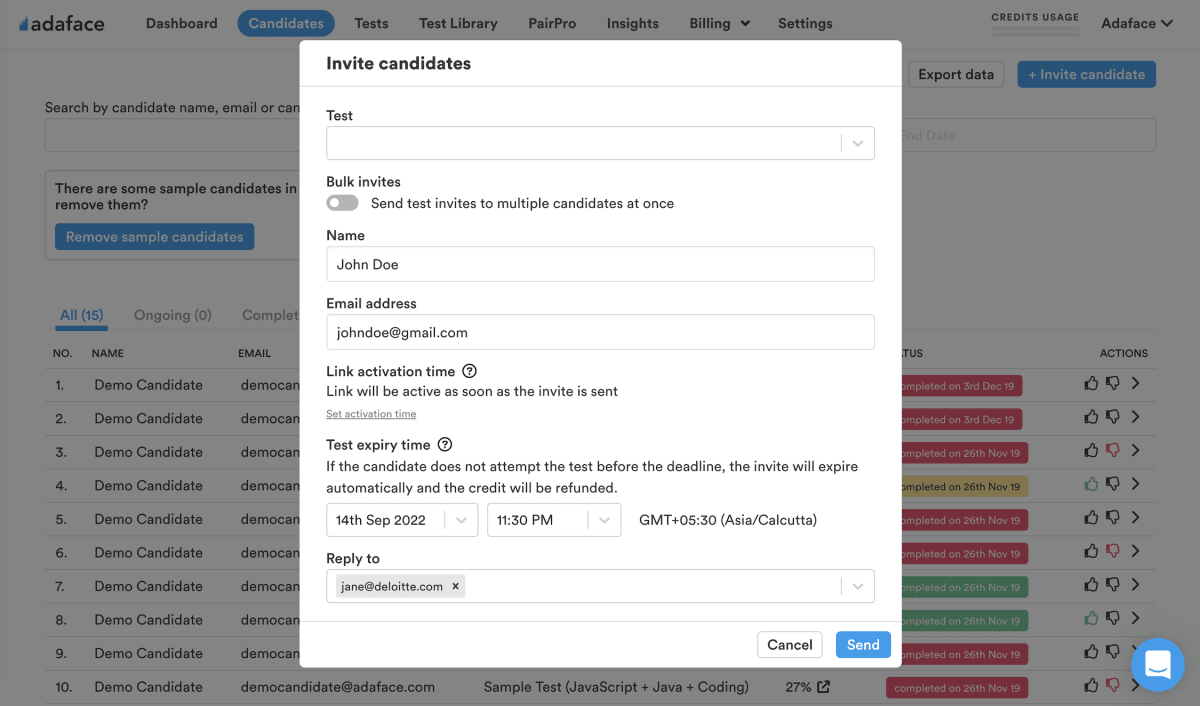 Reason #8
High completion rate
Adaface tests are conversational, low-stress, and take just 25-40 mins to complete.
This is why Adaface has the highest test-completion rate (86%), which is more than 2x better than traditional assessments.

Reason #9
Advanced Proctoring
Jak dostosować test dla starszych twórców frontend?
Pytania dla starszych programistów będą obejmować zaawansowane tematy i będą miały wyższy poziom trudności. Oto kilka tematów, na których pytania będą oparte na pośrednich i doświadczonych programistach internetowych:
Dogłębna wiedza na temat działania CSS za kulisami: kaskada, specyficzność, dziedzictwo, przetwarzanie wartości, model formatowania wizualnego, model pudełka, typy pudeł, schematy pozycjonowania i konteksty układania
Responsywne obrazy w HTML i CSS dla szybszych obciążeń stron: Przełączanie rozdzielczości, przełączanie gęstości, kierunek art;
Manipulacja DOM za pomocą JS
Zaawansowani selektory CSS, pseudokasy i pseudoelementy
Zaawansowane animacje CSS z @KeyFrame, animacja i przejście
animacje oparte na JS
Obrazy SVG w HTML i CSS: Jak i dlaczego korzystać z SVG, generowanie duszków SVG, zmiana kolorów SVG w CSS i najlepszych praktyk;
Zaawansowany responsywny projekt: zapytania o media, mobilne w porównaniu z jednostkami EM vs REM, siatki płynne, typy układów, elastyczne obrazy, użycie zapytań multimedialnych do testowania różnych szerokości ekranu, gęstości pikseli i możliwości dotykowych
Nowoczesne techniki CSS do tworzenia oszałamiających wzorów: ścieżka do klipu, klapka, maska-obraz, tryb w tle-glend, kształt, filtr, filtr tle, obiektowy, transformacja, kolacja kolumnowa, strzępy, perspektywa, perspektywa, perspektywa , calc () i niestandardowe właściwości CSS;
Ponadto pytania kodowania używane do oceny umiejętności JavaScript będą miały wyższy poziom trudności.
What roles can I use the HTML/CSS Online Test for?
Web Developer
Frontend Software Developer
Senior HTML Web Developer
Front-end Developer
Software Engineer (HTML/ CSS)
Senior Frontend Developer
Web Designer
What topics are covered in the Test online HTML/ CSS?

The hiring managers felt that through the technical questions that they asked during the panel interviews, they were able to tell which candidates had better scores, and differentiated with those who did not score as well. They are highly satisfied with the quality of candidates shortlisted with the Adaface screening.
reduction in screening time
HTML/CSS Online Test FAQs
O role zawodowe HTML/ CSS
HTML (Hypertext Markup Language) jest najbardziej podstawowym elementem budowy sieci. Definiuje znaczenie i strukturę treści internetowych. Inne technologie oprócz HTML są ogólnie używane do opisania wyglądu/prezentacji strony internetowej (CSS) lub funkcjonalności/zachowania (JavaScript).
Deweloperzy HTML są odpowiedzialni za kompletne kompleksowe kodowanie stron internetowych. Zapewniają wsparcie techniczne użytkownikom, bezpośrednie projekty, witryny kodów, opracowują aplikacje internetowe i przeprowadzają testy na stronach internetowych. Współpracują z innymi programistami, projektantami i programistami treści, co oznacza, że ​​umiejętności komunikacyjne są ważne. Deweloperzy HTML muszą być w stanie przetłumaczyć projekty na kod i pisać dokumentację techniczną.
Twórcy CSS są specjalistami internetowymi, których głównym obowiązkiem jest dostarczenie wypolerowanego i stylizowanego produktu do przeglądarki użytkownika. Prawie każda strona internetowa korzysta z CSS. Większość deweloperów frontend lub nawet pełnego stosu może napisać kod CSS. Ale nie wszystkie z nich mogą naprawić każdy błąd CSS lub wdrażać projekty bez połączenia kodu HTML lub niepotrzebnie polegania na JavaScript.
Obowiązki dewelopera HTML/ CSS zwykle obejmowałyby:
-Tłumaczenie projektantów i szkielet na kod front-end -Integracja front-end z frameworkiem zaplecza
Zoptymalizuj aplikację dla maksymalnej prędkości i skalowalności
Zapewnij, że wszystkie dane wejściowe użytkownika są sprawdzane przed przesłaniem do zaplecza
Zbuduj kod wielokrotnego użytku i biblioteki do wykorzystania w przyszłości
Zintegruj dane z różnych usług zaplecza i baz danych
Współpracuj z projektantami stron internetowych w celu dopasowania intencji projektowania wizualnego
Czy mogę ocenić JavaScript wraz z HTML/ CSS?
Tak. W tej samej ocenie popieramy ocenę JavaScript i HTML/ CSS. Możesz przejrzeć nasz standardowy test gotowy JavaScript, HTML/CSS, aby zrozumieć, w jaki sposób zaprojektowana byłaby ocena. W przypadku dostosowanych ocen projektujemy pytania zgodnie z opisem stanowiska, a ostateczny test będzie wspólnie ocenić JavaScript, HTML/ CSS i umiejętności kodowania.
Czy mogę ocenić ramy frontendowe wraz z HTML/ CSS, takimi jak React/ Angular/ Vue?
Tak. Możesz ocenić wiele umiejętności w jednej ocenie. Możesz sprawdzić nasze standardowe React, [Angular](https://www.adaface.com/assessment-test/ Angularjs-test), vue, aby zrozumieć, jakie pytania zostaną zadane. Możesz uzyskać zaprojektowaną niestandardową ocenę, która zawiera pytania, aby ocenić wszystkie niezbędne umiejętności opisu stanowiska. Tak więc w przypadku standardowej roli programisty React test będzie miał pytania do oceny umiejętności React, JavaScript, HTML/ CSS i kodowania.
Czy mogę połączyć wiele umiejętności w jedną niestandardową ocenę?
Tak, absolutnie. Oceny niestandardowe są konfigurowane na podstawie opisu stanowiska i będą zawierać pytania dotyczące wszystkich określonych umiejętności, które określasz.
Czy masz jakieś funkcje anty-cheatingowe lub proktorowe?
Mamy następujące funkcje anty-cheatingowe:
Pytania o niezgodne z nich
Proctoring IP
Proctoring Web
Proctoring kamery internetowej
Wykrywanie plagiatu
Bezpieczna przeglądarka
Przeczytaj więcej o funkcjach Proctoring.
Jak interpretować wyniki testów?
Najważniejsze, o czym należy pamiętać, jest to, że ocena jest narzędziem eliminacyjnym, a nie narzędziem wyboru. Ocena umiejętności jest zoptymalizowana, aby pomóc Ci wyeliminować kandydatów, którzy nie są technicznie zakwalifikowani do roli, nie jest zoptymalizowana, aby pomóc Ci znaleźć najlepszego kandydata do tej roli. Dlatego idealnym sposobem na wykorzystanie oceny jest podjęcie decyzji o wyniku progowym (zwykle 55%, pomagamy Ci porównać) i zaprosić wszystkich kandydatów, którzy wyniki powyżej progu na następne rundy wywiadu.
Do jakiego poziomu doświadczenia mogę użyć tego testu?
Każda ocena Adaface jest dostosowana do opisu stanowiska/ idealnego kandydującego osobowości (nasi eksperci przedmiotu będą podejmować właściwe pytania dotyczące oceny z naszej biblioteki ponad 10000 pytań). Ocenę tę można dostosować do dowolnego poziomu doświadczenia.
Czy każdy kandydat otrzymuje te same pytania?
Tak, znacznie ułatwia porównanie kandydatów. Opcje pytań MCQ i kolejność pytań są losowe. Mamy funkcje anty-cheating/proctoring. W naszym planie korporacyjnym mamy również możliwość tworzenia wielu wersji tej samej oceny z pytaniami o podobnych poziomach trudności.
Jestem kandydatem. Czy mogę spróbować testu ćwiczeniowego?
Nie. Niestety, w tej chwili nie wspieramy testów ćwiczeń. Możesz jednak użyć naszych przykładowych pytań do ćwiczeń.
Jaki jest koszt korzystania z tego testu?
Czy mogę dostać bezpłatny proces?
Właśnie przeniosłem się do płatnego planu. Jak mogę poprosić o ocenę niestandardową?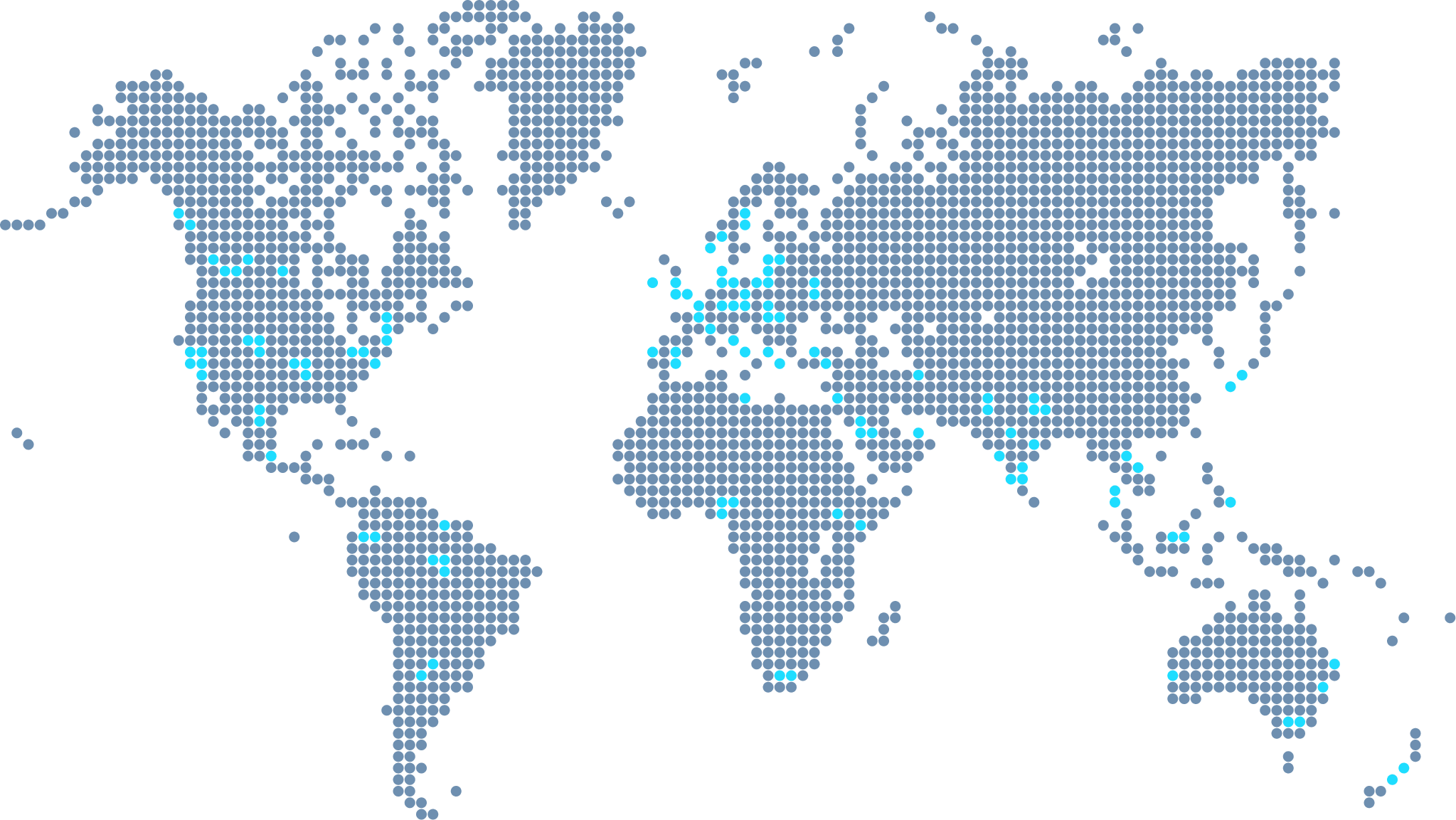 Join 1200+ companies in 75+ countries.
Try the most candidate friendly skills assessment tool today.

Ready to use the Adaface HTML/CSS Online Test?
Ready to use the Adaface HTML/CSS Online Test?