Excel Test
The Excel Test is preferred by recruiters to assess on-the-job skills of candidates before an interview. It reduces technical screening time by 80% by enabling employers to identify qualified candidates.
Aangepast op basis van:
Ervaring / moeilijkheidsgraad

Meerdere vaardigheden in 1 beoordeling

Job Beschrijving / Rolseisen
Onderwerpen:
Available
Request from your dashboard
Set up time < 48 hours
Set up by subject matter experts

De inhurende managers vonden dat door de technische vragen die ze hadden gevraagd tijdens de paneelinterviews, ze in staat waren te zien welke kandidaten betere scores hadden en gedifferentieerd met degenen die ook niet kwamen. Zij zijn zeer tevreden Met de kwaliteit van kandidaten op de shortlist met de afscherming Adaface.
Human Resources Manager
De regering van Singapore
Reductie in screeningstijd
Monster Adaface Excel Test Vragen
Dit zijn slechts een klein voorbeeld uit onze bibliotheek met 10.000+ vragen. De daadwerkelijke vragen hierover Excel Test zal niet-googleerbaar zijn.
Hoe het Adaface te gebruiken Excel Test
Begin met het screenen van kandidaten binnen enkele minuten met de ready-to-go Excel Test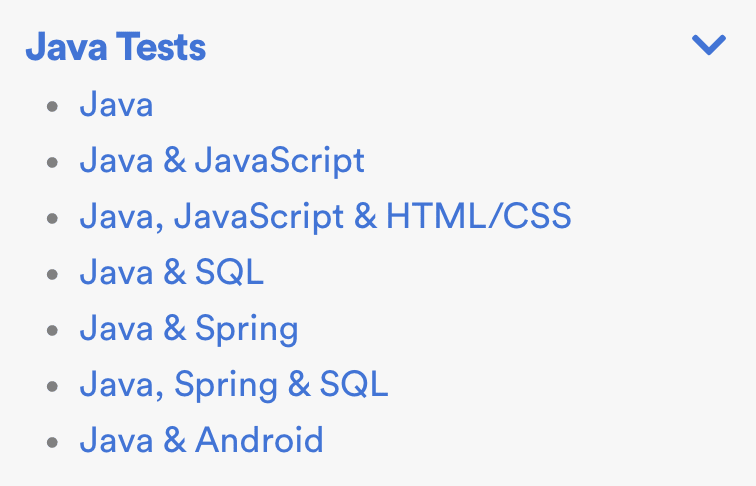 1. Kies de meest geschikte test voor uw rol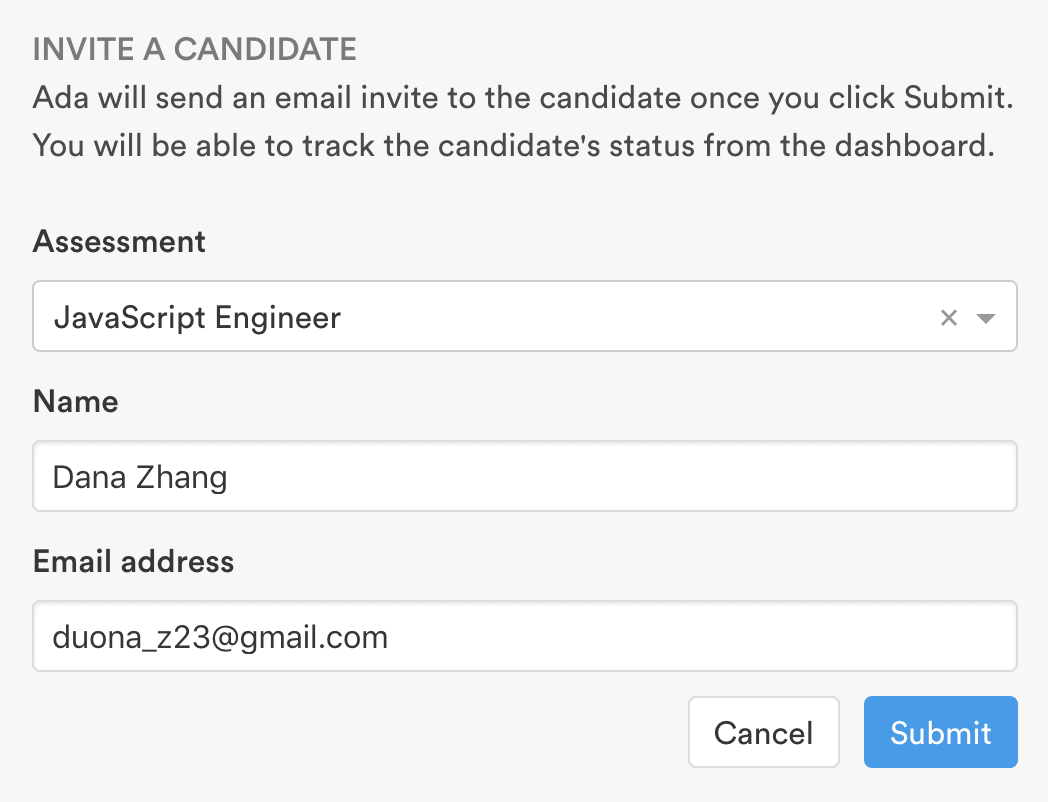 2. Begin met het uitnodigen van kandidaten om de beoordeling te voltooien

3. Ontvang real-time meldingen en shortlist de beste kandidaten
OF

Pas de Adaface Excel Test Volgens uw functieomschrijving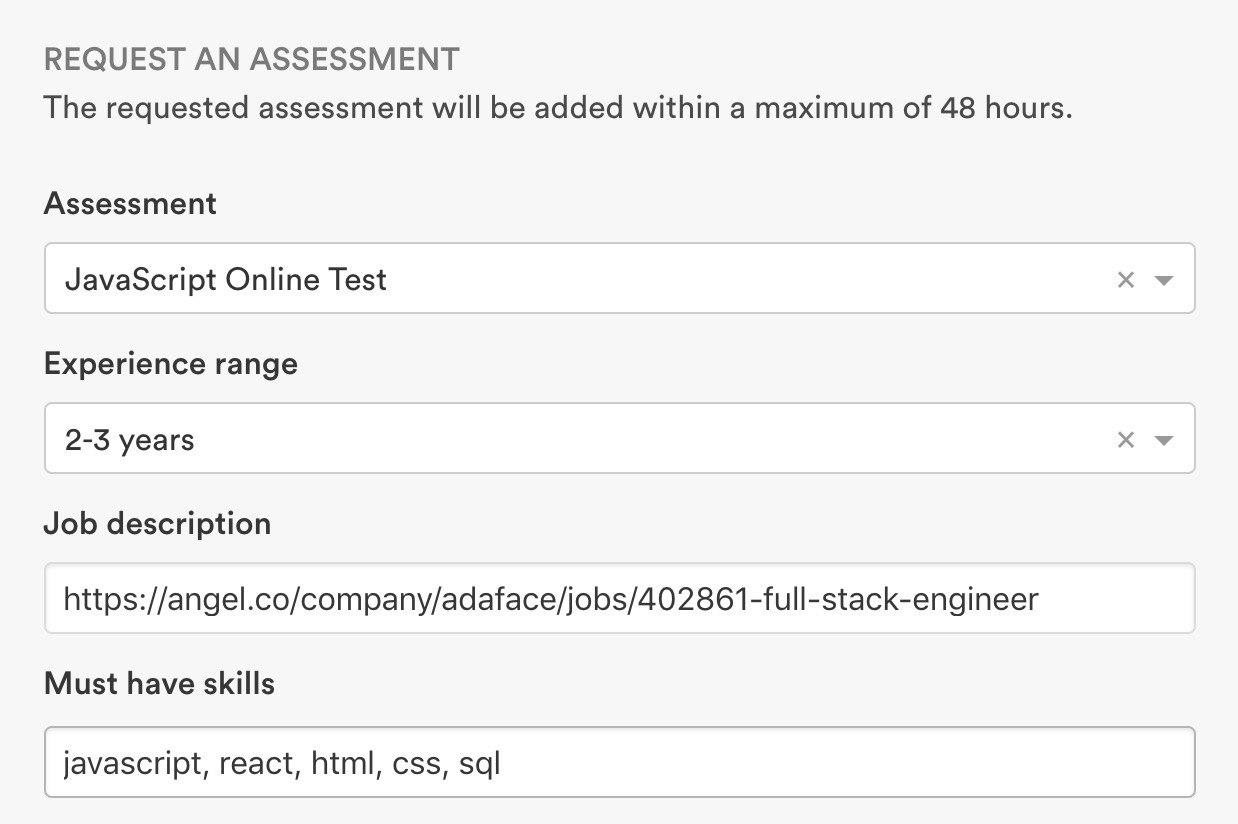 1. Ontvang een aangepaste beoordeling uit onze bibliotheek van 500+ vaardigheden binnen 48 uur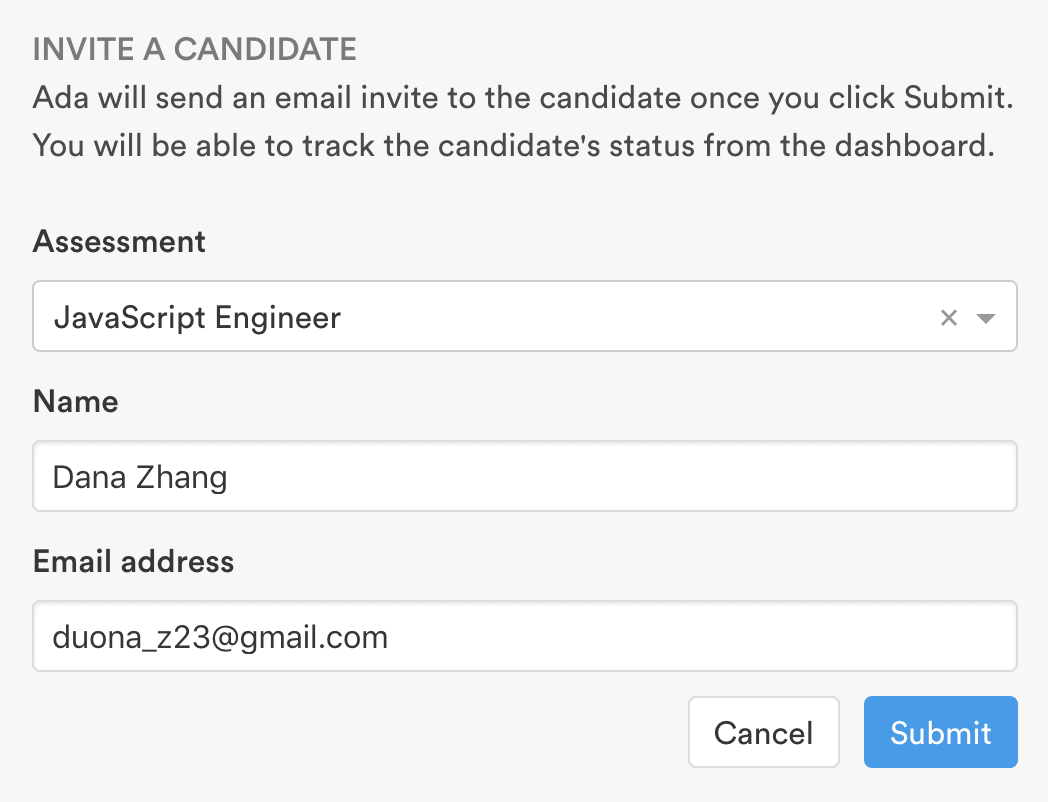 2. Begin met het uitnodigen van kandidaten om de assesment te voltooien

3. Ontvang real-time meldingen en shortlist de beste kandidaten
Adaface Excel Test wordt vertrouwd door ondernemingen wereldwijd
Over het adaface Excel Test
Evaluate conditional formatting, VLOOKUP, normality, Pivot Table, and correlation excel skills with Adaface Excel skills assessment testing platform powered by an intelligent chatbot.
Microsoft Excel was released in 1985 and since then has grown to become arguably the most important computer program in workplaces around the world. Excel is a powerful tool that has become ingrained in business processes worldwide; be it for budgeting, analyzing stocks or issuers, or organizing client sales lists.
Why Microsoft Excel is so popular?
Accounting and Finance
Financial accounting and financial services are the areas of finance that rely heavily on and also benefit from Excel spreadsheets the most. You can perform complex modeling in minutes with the use of Excel.
Every user knows that Excel can subtract, add, divide, and, multiply. But not many people know that it can do much more with its advanced IF functions when coupled with INDEX-MATCH-MATCH, VLOOKUP, and pivot tables.
Product Management and Marketing
Product and Marketing professionals use spreadsheets to list sales targets and customers. And, Excel can help you manage your sales force and plan future marketing strategies based on analysis of past results.
Using a pivot table, one can easily summarize sales and customer data by category with a quick drag-and-drop.
Human Resources Planning
While various database systems can be used to manage employee information and payroll, exporting that data into Excel allows users to summarize expenses and hours by pay period, month, or year, discover trends and better understand how your workforce is spread out by their function or pay level.
HR professionals use Excel to take a huge spreadsheet filled with employee data and understand exactly where the costs are coming from and how to best plan and control costs for the future.
The use of Excel in businesses has no bounds for its applications. Here are some examples:
While planning an editorial calendar for a website, you can list out topics and dates in a spreadsheet.
While creating a budget for a small product, you can list expense categories in a spreadsheet, update it monthly and create a chart to show how close the product is to budget across each category.
You can calculate customer discounts based on monthly purchase volume by product.
When planning a team outing to a football game, you can use Excel to track the costs and RSVP list.
Excel can be used to create revenue growth models for new products based on fresh customer forecasts.
Users can summarize customer revenue by product to find segments to build stronger customer relationships.
Use complex calculation methods, like Sharpe ratios and more.
Why You Should Use This Excel Online Test
Microsoft Excel online assessment test is designed and validated by industry experts to help recruiters and hiring managers assess the Excel skills of the candidate. Top tech companies are using our Excel online skills test to reduce candidate screening time by 85%.
The Excel test screens candidates for the following skills:
Deep expertise with Excel Functions and Formulas
Ability to analyze data efficiently
Experience with functions for data cleaning and manipulation and more: ANOVA in Excel, Concatenation, Correlation, LEN, Normality, Find & Replace, Filter & Sort, Conditional Formatting, Index Match, Remove Duplicates, Chi-square, and Logic Functions
Familiarity with using text strings, customizing charts, and data validation
The insights generated from this assessment can be used by recruiters and hiring managers to identify the best candidates for the role. Anti-cheating features enable you to be comfortable with conducting assessments online. The Excel online assessment test is ideal for helping recruiters identify which candidates have the required skills to do well on the job.
The Excel Online assessment test is designed to test for basic Excel fundamentals and hands-on advanced Excel skills in using functions and more:
Basic Excel Skills: These questions are designed to evaluate a candidate's knowledge and expertise of fundamental concepts in Excel - like Understanding Data Editing, Clearing Cells, Overwriting Cell Contents, Editing Formulas, Editing Longer Cells, Deleting Data, Redo, and Using Undo, etc.
Advanced Excel skills: These questions are designed to assess a candidate's Excel skills with functions, data cleaning, and manipulation. In addition, these Excel tests also cover topics like VLOOKUP, INDEX, Pivot tables, ANOVA, Normality, Correlation, calculating chi-square, and more.
About Excel Expert Job Roles
Microsoft Excel is a software program produced by Microsoft that allows users to organize, format, and calculate data with formulas using a spreadsheet system. Spreadsheets present tables of values arranged in rows and columns that can be manipulated mathematically using both basic and complex arithmetic operations and functions.
Microsoft Excel was first released in 1985 and has steadily grown to become what is probably the most important business application in the world. Given that more than 80% of businesses use Excel for planning, budgeting, and forecasting, it is safe to say that Excel is a powerful tool.
Some of the roles that need Microsoft Excel skills are:
Accountants and auditors
Marketing, sales, training, and administrative managers
Project coordinators, project and construction managers
Data analysts
Investment bankers and financial analysts
Market research, business and management analysts
Cost estimators
Adaface Excel Test has been proven the best Excel skill assessment test for job interviews and employment.
The Excel online test is designed to filter out candidates for job roles like:
Project Manager
Sales Manager
Sales Person
Secretary
Staff Accountant
Statistician
Account Manager
Administrative Assistant
Data Analyst
Digital Marketing Specialist
Financial Accountant
Financial Analyst
Financial Manager
Management Accountant
Distributie van testscores
De eigenlijke score-distributie zal variëren op basis van uw kandidaat-pijplijnkwaliteit, maar u moet typisch ~ 20% van de kandidaten verwachten om goed te doen op ADAFACE-beoordelingen.
De scoreverdeling voor onze beoordelingen Volg de normale curve. Dit is een goede teken gestandaardiseerde tests zoals SAT en GRE Volg de normale distributie (Bell Curve).
Status-quo-beoordelingen hebben meestal het exacte tegenovergestelde van de belcurve (te veel kandidaten die dicht bij 0 komen, te veel kandidaten komen in de buurt van 100 en te weinig kandidaten in het midden). Dit is meestal omdat ze zich richten op theoretische vragen of trick-vragen, die erg binair zijn in de natuur - u kent de truc / theorie of niet.

Hoe Adaface anders is
Adaface Conversationele beoordelingen zijn reflecterend van on-the-job vaardigheden en zie een voltooiing van 86% in vergelijking met ~ 50% voor traditionele beoordelingsplatforms.
OUDE WEG
Traditionele tests
Theoretische vragen / puzzels
Voelt als een test
Eén-size-fits-alle beoordelingen
NIEUWE MANIER
ADAFACE BEOORDELINGEN
Vragen voor on-the-job vaardigheden
Conversatie
Aangepast
beoordelingen
Veelgestelde vragen
Microsoft Excel is a commonly used Microsoft Office application. It is a spreadsheet program that is used to analyze and save numerical data. Excel is typically used to organize data and perform accounting and financial analysis. It is used across all business functions and at companies of all sizes.
What skills are required for a Excel role?
Depending on the role and industry, an Excel expert might require these skills:
Deep expertise with Excel Functions and Formulas
Ability to analyze data efficiently
Experience with functions for data cleaning and manipulation and more: Pivot tables, VLOOKUP, INDEX, ANOVA in Excel, Concatenation, Correlation, LEN, Normality, Find & Replace, Filter & Sort, Conditional Formatting, Index Match, Remove Duplicates, Chi-square, and Logic Functions
Familiarity with using text strings, customizing charts, and data validation
Wat is een aangepaste beoordeling?
Elke rol is anders en vereist een aangepaste beoordeling om de topkandidaten efficiënt te identificeren. ADAFACE SPECIFICE MODS DIENSTEN BEGRIJVEN UW JOUWBESCHRIJVING / ROLENVEREISTEN EN KUNNEN DE MEESTE REVELIGE VRAGEN VAN ONZE LIBRIEK VAN 10000+ VRAGEN OM EEN TECHNISCHE BEOORDELING TE CREËEREN DIE U helpt u snel de gekwalificeerde kandidaten in uw kandidaat-pijplijn te vinden. Alle aangepaste beoordelingen worden opgezet op basis van de functiebeschrijving, rolvereisten, must-have vaardigheden, ervaringsniveau en salarisbereik binnen een maximum van 48 uur en u krijgt een e-mailmelding zodra het live wordt.
Bekijk een monsterbeoordeling hier (geen creditcard vereist).
Kan ik meerdere vaardigheden combineren in één aangepaste beoordeling?
Ja absoluut. Aangepaste assessments worden opgezet op basis van uw functiebeschrijving en bevatten vragen over alle must-have vaardigheden die u opgeeft.
Hoe verschilt Adaface van andere beoordelingstools?
Wij zijn van mening dat Status Quo Tech Assessment-platforms geen eerlijke manier zijn voor bedrijven om ingenieurs te evalueren omdat ze zich richten op truckvragen / puzzels / nichealgoritmen. We zijn aan Adaface begonnen om bedrijven te helpen geweldige ingenieurs te vinden door te beoordelen op de vaardigheden die nodig zijn voor een rol. Lees meer over Waarom we Adaface zijn gestart.
Dit is wat anders is met Adaface:
niet-googleerbare vragen van hoge kwaliteit die testen voor on-the-job-vaardigheden in tegenstelling tot theoretische kennis.
een vriendelijke conversatiebeoordeling met een chatbot, in plaats van een "test" naar een kandidaat te sturen. Dit vertaalt zich naar een hoger voltooiingssnelheid. ADAFACE-beoordelingen (86% kandidaat-voltooiing), in tegenstelling tot traditionele tests (40-50% kandidaat-voltooiingspercentage)
Aangepaste beoordelingen voor 700+ vaardigheden op verschillende ervaringsniveaus.
Heeft u een anti-cheating of proctoring-functies op zijn plaats?
We hebben de volgende anti-cheat-functies op zijn plaats:
Web Proctoring
Webcam proctoring
Detectie van plagesirism
niet-googleerbare vragen
Beveiligde browser
Lees meer De Proctoring-functies.
Hoe interpreteer ik testscores?
Het primaire ding om in gedachten te houden is dat een beoordeling een eliminatietool is, geen selectietool. Een vaardighedenbeoordeling is geoptimaliseerd om u te helpen kandidaten te verwijderen die niet technisch gekwalificeerd zijn voor de rol, het is niet geoptimaliseerd om u te helpen de beste kandidaat voor de rol te vinden. Dus de ideale manier om een ​​beoordeling te gebruiken, is om een ​​drempelcore te bepalen (meestal 55%, helpen we u benchmark) en nodigen alle kandidaten uit die boven de drempel scoren voor de volgende rondes van interview.
Welk ervaringsniveau kan ik deze test gebruiken?
Elke ADAFACE-beoordeling is aangepast aan uw functieomschrijving / ideale kandidaat-persona (ons onderwerpsexperts kiest de juiste vragen voor uw beoordeling uit onze bibliotheek met 10000+ vragen). Deze beoordeling kan worden aangepast voor elk ervaringsniveau.
Krijgt elke kandidaat dezelfde vragen?
Ja, het maakt het veel gemakkelijker om kandidaten te vergelijken. Opties voor MCQ-vragen en de volgorde van vragen worden gerandomiseerd. We hebben anti-cheating / proctoring functies op zijn plaats. In ons ondernemingsplan hebben we ook de mogelijkheid om meerdere versies van dezelfde beoordeling te maken met vragen van vergelijkbare moeilijkheidsniveaus.
Ik ben een kandidaat. Kan ik een oefenet proberen?
Nee. Helaas ondersteunen we op dit moment geen oefentests. U kunt echter onze Sample-vragen gebruiken voor de praktijk.
Wat is de kosten van het gebruik van deze test?
Kan ik een gratis proefperiode krijgen?
Het platform is volledig zelfbediening, dus hier is een manier om verder te gaan:
U kunt gratis aanmelden om een ​​gevoel te krijgen voor hoe het werkt.
De gratis proefversie bevat één monsterbeoordeling (Java / Javascript) die u in uw dashboard vindt wanneer u zich aanmeldt. U kunt het gebruiken om de kwaliteit van de vragen en de kandidaat-ervaring van een conversationele test op Adaface te bekijken.
Om de kwaliteit van vragen te herzien, kunt u hier ook onze publieke vragen voor 50+ vaardigheden bekijken.
Zodra u ervan overtuigd bent dat u het wilt uitproberen met echte beoordelingen en kandidaten, kunt u een plan kiezen volgens uw vereisten.
Ik ben net verhuisd naar een betaald plan. Hoe kan ik een aangepaste beoordeling aanvragen?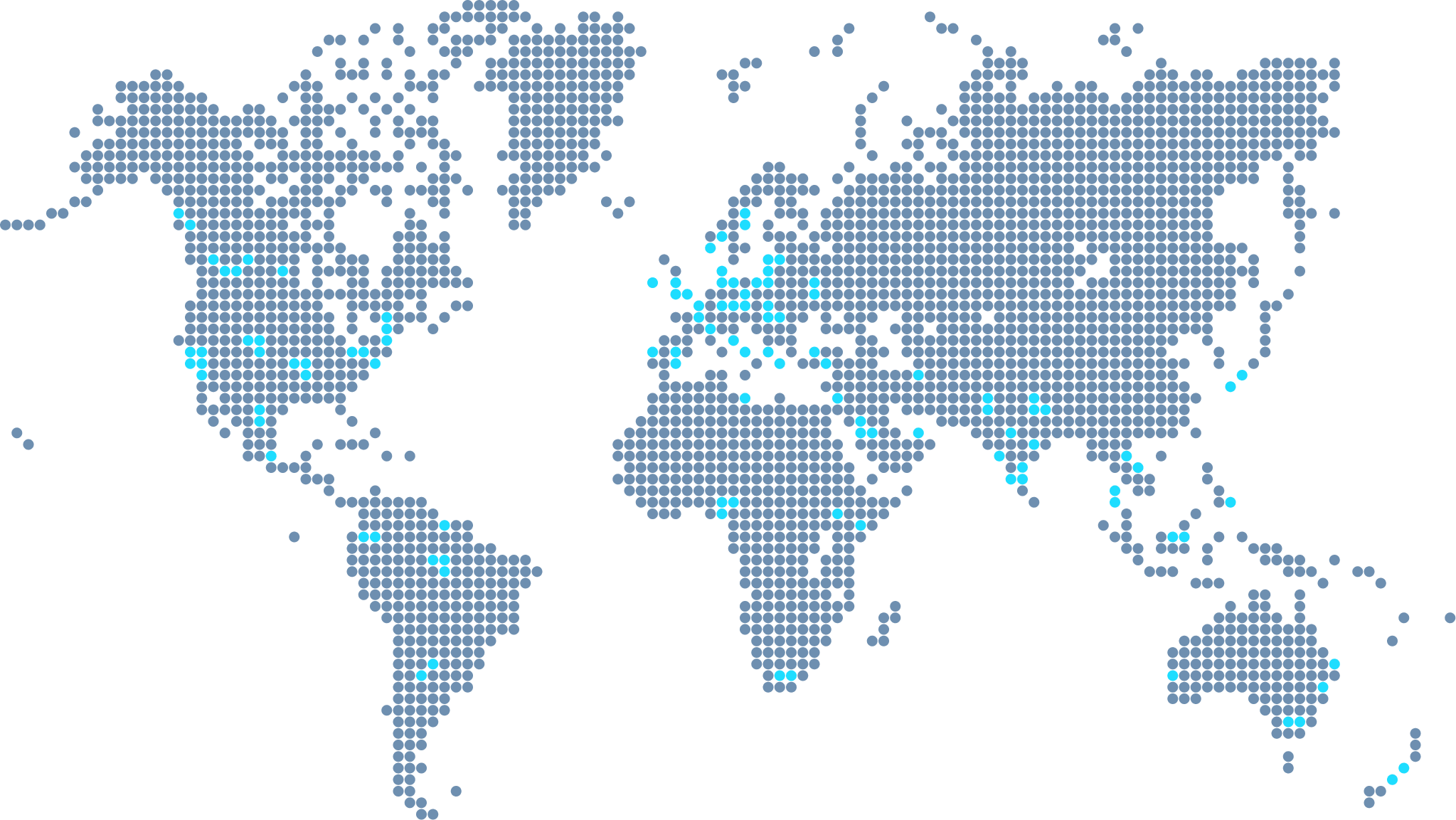 Word lid van 1700+ bedrijven in 75+ landen.
Probeer vandaag de meeste kandidaat-vriendelijke vaardigheidsbeoordelingstool.

Heb vragen over het adaface Excel Test?
Heb vragen over het adaface Excel Test?
chat met ons ✨