About the test:
The Vue.js Online Test uses scenario-based MCQ questions to evaluate a candidate's ability to develop dynamic Vue components, manipulate DOM with events, navigate users between pages, manage state using reactive stores, authenticate users, communicate with HTTP servers and use modern Vue tooling like Webpack. The test also has code-tracing MCQ questions to evaluate JavaScript/ TypeScript and coding questions to evaluate hands-on JavaScript programming skills.
Covered skills:
Vue fundamentals (computed properties; methods; watchers)
Moving core data & logic into a Vuex Store (State; Mutations; Actions; Getters)
Manipulating DOM (events; binding; rendering)
Design of Vuex Modules
See all covered skills
Questions
5 JavaScript MCQs
5 Vue MCQs
1 JavaScript Coding Question
9 reasons why
9 reasons why
Adaface Vue.js Online Test is the most accurate way to shortlist Vue JS Developers
Reason #1
Tests for on-the-job skills
Онлайн -тест Vuejs уменьшает административные накладные расходы на собеседование слишком много кандидатов и экономит дорогостоящее инженерное время, фильтруя неквалифицированных кандидатов.
Адафейс -Vuejs Online Assessment Screens Кандидаты на типичные навыки, которые менеджеры по найму ищут в разработчике Vuejs:
Использование компонентов, реактивных данных и прослушивания событий
Связь между компонентами с использованием реквизита и событий
Разбивая приложение на детские компоненты
Взаимодействие с DOM (списки рендеринга, условное прикрепление/ отсоединение элементов и т. Д.)
обработка форм (привязка к входам)
HTTP -запросы с использованием API -интерфейсов Backend
Обработка управления государством с помощью VUEX
Маршрутизация и навигационные охранники с Vue Router
Проектирование анимаций и переходов
Установка среды разработки и рабочий процесс
Развертывание приложения
Использование Project Boilerplates с Vue CLI
Использование директив шаблонов
Использование TypeScript для создания защитных приложений типа
Интеграция сторонних библиотек из NPM
Наряду с этим, в тесте есть вопросы MCQ для оценки JavaScript, HTML/ CSS знаний и вопросов кодирования для оценки практических навыков программирования JS.
Reason #2
No trick questions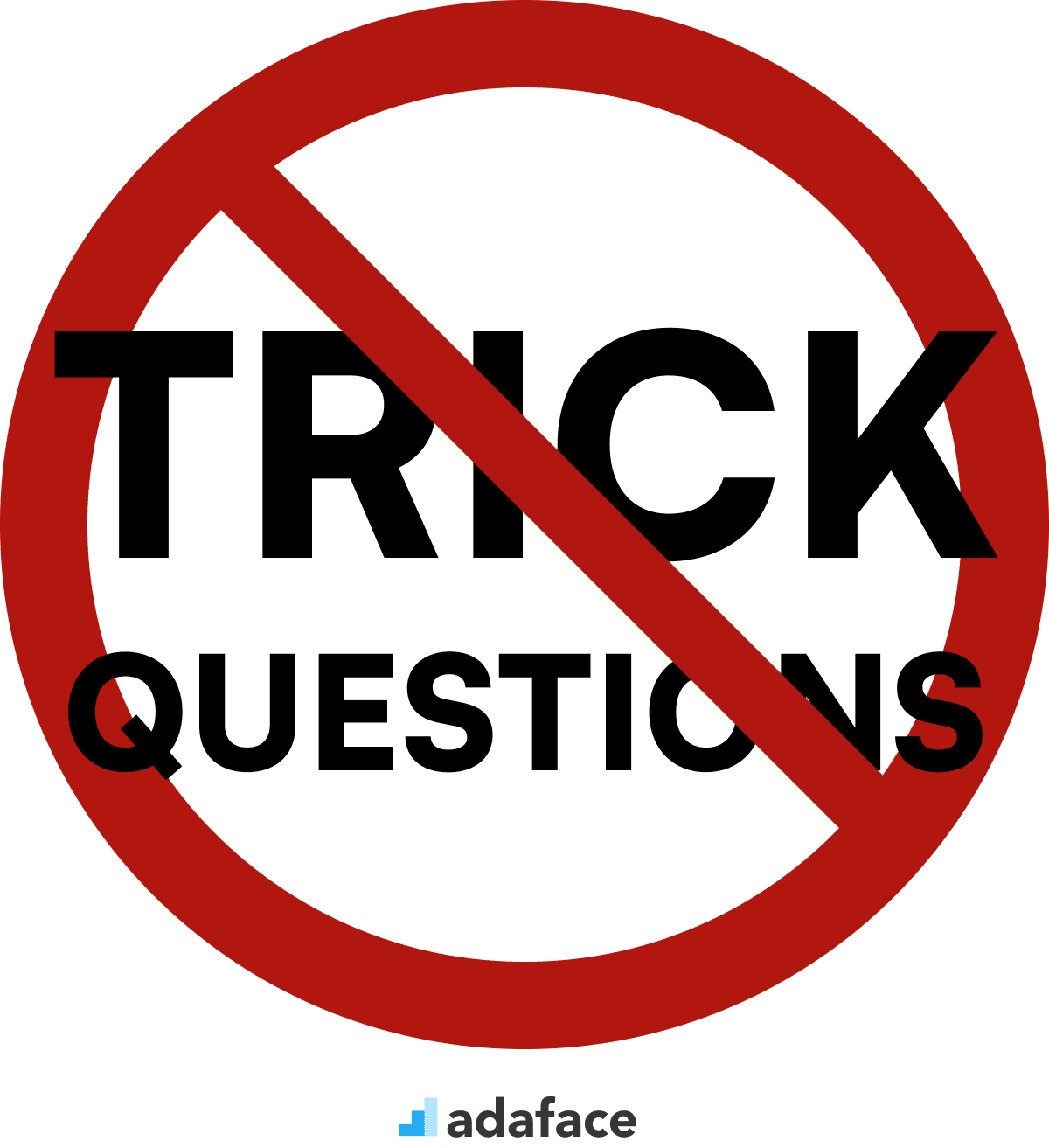 Traditional assessment tools use trick questions and puzzles for the screening, which creates a lot of frustration among candidates about having to go through irrelevant screening assessments.
The main reason we started Adaface is that traditional pre-employment assessment platforms are not a fair way for companies to evaluate candidates. At Adaface, our mission is to help companies find great candidates by assessing on-the-job skills required for a role.
Why we started Adaface ->
Reason #3
Non-googleable questions
We have a very high focus on the quality of questions that test for on-the-job skills. Every question is non-googleable and we have a very high bar for the level of subject matter experts we onboard to create these questions. We have crawlers to check if any of the questions are leaked online. If/ when a question gets leaked, we get an alert. We change the question for you & let you know.
Это лишь небольшая выборка из нашей библиотеки из более чем более 10000 вопросов. Фактические вопросы по этому поводу Vue.js Test будет не подлежащим гугливым.
🧐 Question

Medium

Reactivity - Arrays and Objects

Solve

Medium

Component Lifecycle

Solve

Medium

Async Await Promises

Solve

Easy

Bitcoin prices

Solve

Medium

My Module

Solve

Easy

Promise Resolve

Solve

Easy

Throw, Try, Async

Solve

Medium

Background Properties

Solve

Easy

Colorful sentences

Solve

Medium

Links

Solve

Medium

Let's Hack

Solve

Easy

Registration Queue

Solve

Medium

Longest Road

Solve

Medium

Visitors Count

Solve
🧐 Question
🔧 Skill

Medium

Reactivity - Arrays and Objects

2 mins

Vue

Solve

Medium

Component Lifecycle

3 mins

Vue

Solve

Medium

Async Await Promises

2 mins

JavaScript

Solve

Easy

Bitcoin prices

2 mins

JavaScript

Solve

Medium

My Module

2 mins

JavaScript

Solve

Easy

Promise Resolve

2 mins

JavaScript

Solve

Easy

Throw, Try, Async

2 mins

JavaScript

Solve

Medium

Background Properties

2 mins

HTML/CSS

Solve

Easy

Colorful sentences

2 mins

HTML/CSS

Solve

Medium

Links

2 mins

HTML/CSS

Solve

Medium

Let's Hack

3 mins

HTML/CSS

Solve

Easy

Registration Queue

30 mins

Coding

Solve

Medium

Longest Road

25 mins

Coding

Solve

Medium

Visitors Count

30 mins

Coding

Solve
| | 🧐 Question | 🔧 Skill | 💪 Difficulty | ⌛ Time | |
| --- | --- | --- | --- | --- | --- |
| | Reactivity - Arrays and Objects | Vue | Medium | 2 mins | Solve |
| | Component Lifecycle | Vue | Medium | 3 mins | Solve |
| | Async Await Promises | JavaScript | Medium | 2 mins | Solve |
| | Bitcoin prices | JavaScript | Easy | 2 mins | Solve |
| | My Module | JavaScript | Medium | 2 mins | Solve |
| | Promise Resolve | JavaScript | Easy | 2 mins | Solve |
| | Throw, Try, Async | JavaScript | Easy | 2 mins | Solve |
| | Background Properties | HTML/CSS | Medium | 2 mins | Solve |
| | Colorful sentences | HTML/CSS | Easy | 2 mins | Solve |
| | Links | HTML/CSS | Medium | 2 mins | Solve |
| | Let's Hack | HTML/CSS | Medium | 3 mins | Solve |
| | Registration Queue | Coding | Easy | 30 mins | Solve |
| | Longest Road | Coding | Medium | 25 mins | Solve |
| | Visitors Count | Coding | Medium | 30 mins | Solve |
Reason #4
1200+ customers in 75 countries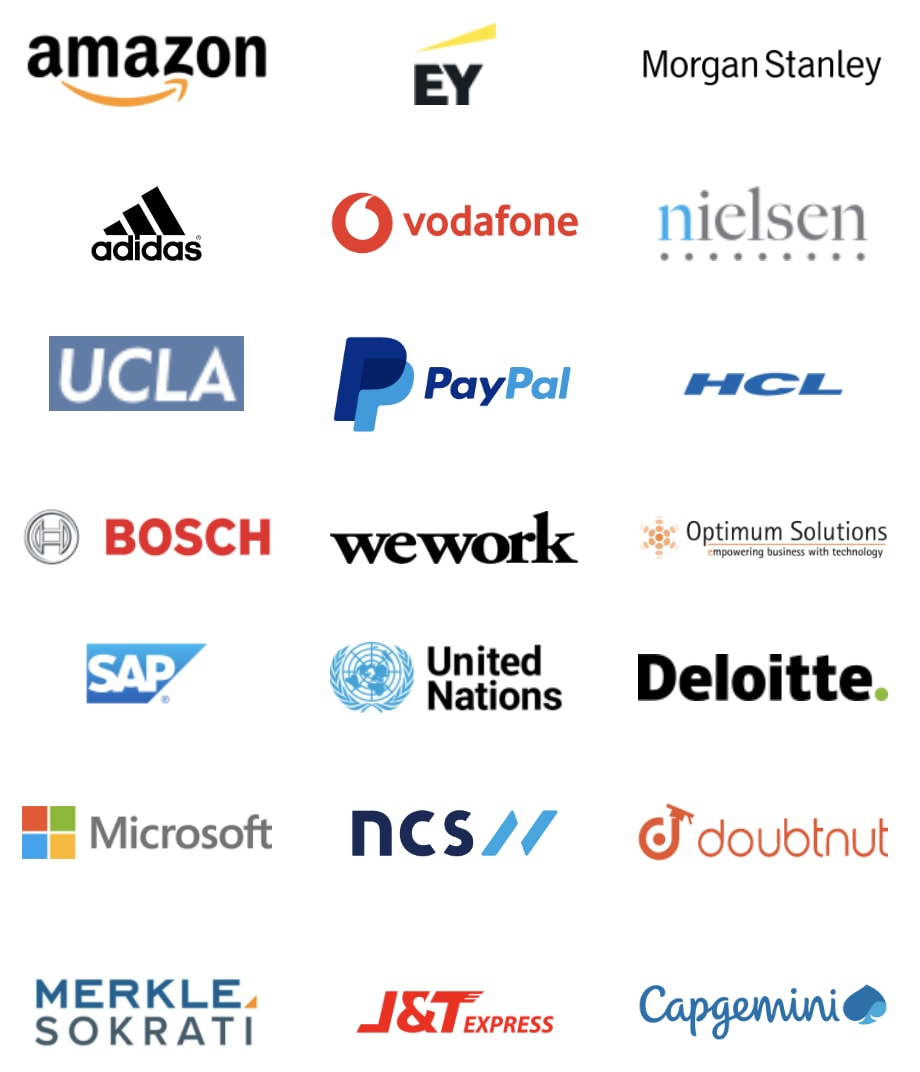 С помощью Adaface мы смогли оптимизировать наш первоначальный процесс проверки на 75%, освобождая драгоценное время как для менеджеров по найму, так и для нашей команды по приобретению талантов!
Brandon Lee, Глава людей, Love, Bonito
Reason #5
Designed for elimination, not selection
The most important thing while implementing the pre-employment Vue.js Test in your hiring process is that it is an elimination tool, not a selection tool. In other words: you want to use the test to eliminate the candidates who do poorly on the test, not to select the candidates who come out at the top. While they are super valuable, pre-employment tests do not paint the entire picture of a candidate's abilities, knowledge, and motivations. Multiple easy questions are more predictive of a candidate's ability than fewer hard questions. Harder questions are often "trick" based questions, which do not provide any meaningful signal about the candidate's skillset.
Reason #6
1 click candidate invites
Email invites: You can send candidates an email invite to the Vue.js Test from your dashboard by entering their email address.
Public link: You can create a public link for each test that you can share with candidates.
API or integrations: You can invite candidates directly from your ATS by using our pre-built integrations with popular ATS systems or building a custom integration with your in-house ATS.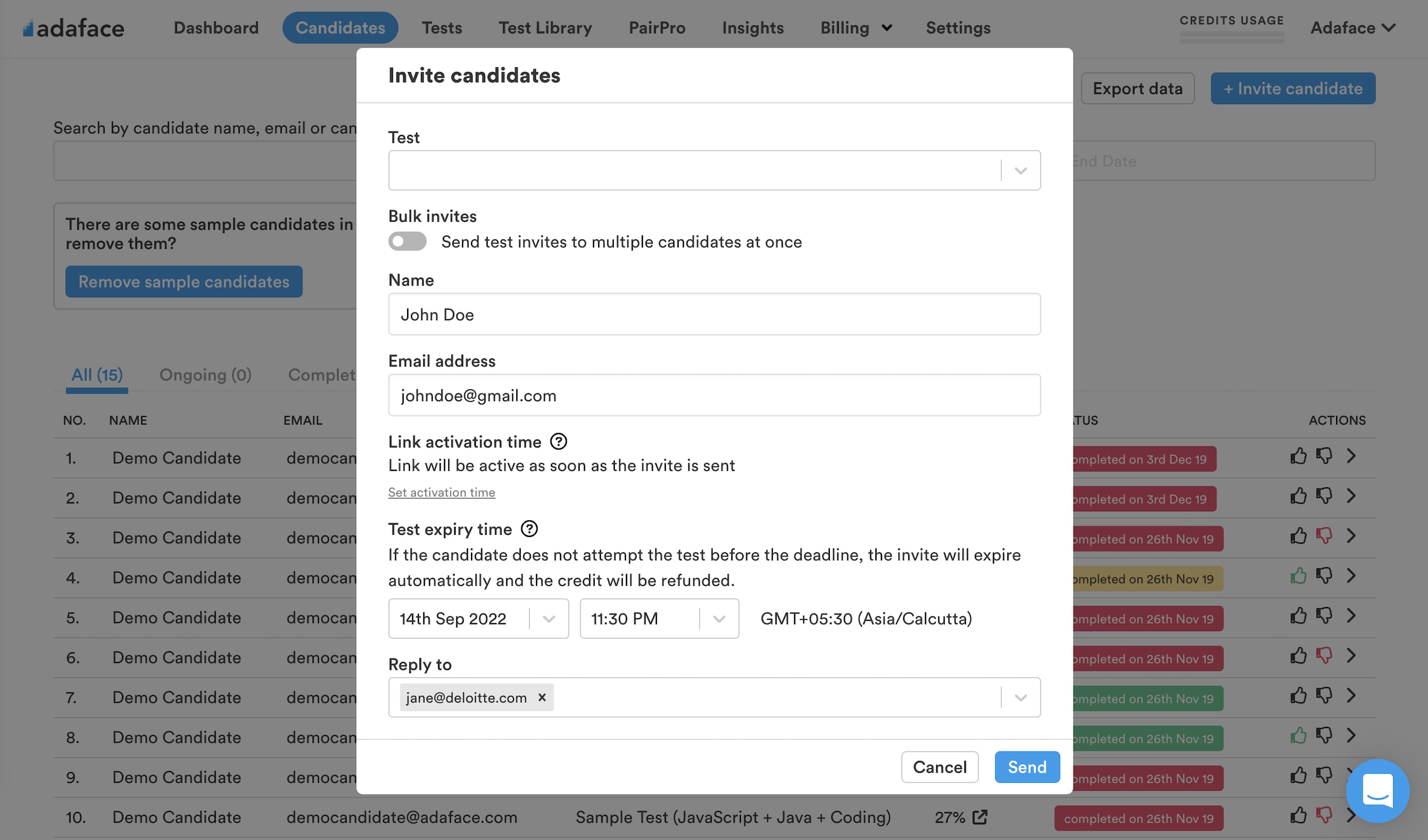 Reason #8
High completion rate
Adaface tests are conversational, low-stress, and take just 25-40 mins to complete.
This is why Adaface has the highest test-completion rate (86%), which is more than 2x better than traditional assessments.

Reason #9
Advanced Proctoring
What roles can I use the Vue.js Test for?
Vue JS Developer
Frontend Engineer (VueJS)
Full-stack developer (VueJS)
Senior VueJS Developer
Senior Web Developer (Vue)
What topics are covered in the Vue.js Online Test?

Менеджеры по найму чувствовали, что с помощью технических вопросов, которые они задавали во время панельных интервью, они смогли сказать, какие кандидаты имели лучшие результаты, и дифференцировались с теми, кто не забил. Они есть очень доволен С качеством кандидатов в шорт -листе с помощью скрининга Adaface.
Сокращение времени проверки
Vue.js Online Test FAQs
Да. Вы можете оценить как JS, так и Vue в одном и том же тесте. Вы можете просмотреть наш стандарт JavaScript Test, чтобы понять, какие вопросы будут использоваться. В последнем тесте будут иметь вопросы MCQ для оценки JS, Vuejs и кодирования вопросов для оценки навыков кодирования JavaScript.
Вопросы основаны на VUE 2.
Да. Вы можете оценить как HTML/ CSS, так и VUE в одном и том же тесте. Вы можете просмотреть наш стандартный HTML CSS-тест, чтобы понять, какие вопросы будут использоваться. В последнем тесте будут иметь вопросы MCQ для оценки HTML/ CSS, VUEJS и вопросов кодирования для оценки навыков кодирования JavaScript.
Могу ли я объединить несколько навыков в одну пользовательскую оценку?
Да, конечно. Пользовательские оценки настроены на основе вашей должности и будут включать вопросы по всем необходимым навыкам, которые вы указываете.
Есть ли у вас какие-либо функции против Chating или Proctoring?
У нас есть следующие функции антихиализации:
Необъемлющие вопросы
IP Proctoring
Веб -прокторинг
Веб -камера Proctoring
Обнаружение плагиата
Безопасный браузер
Узнайте больше о функциях Proctoring.
Как мне интерпретировать результаты тестов?
Основная вещь, которую нужно помнить, это то, что оценка - это инструмент устранения, а не инструмент отбора. Оценка навыков оптимизирована, чтобы помочь вам устранить кандидатов, которые технически не имеют квалификации для этой роли, она не оптимизирована, чтобы помочь вам найти лучшего кандидата на роль. Таким образом, идеальный способ использования оценки - определить пороговый балл (обычно 55%, мы помогаем вам сравнить) и пригласить всех кандидатов, которые забивают выше порога для следующих раундов интервью.
На каком уровне опыта я могу использовать этот тест?
Каждая оценка Adaface настроена на ваш инструкции/ Идеальный кандидат (наши эксперты по предметам выберут правильные вопросы для вашей оценки из нашей библиотеки из 10000+ вопросов). Эта оценка может быть настроена для любого уровня опыта.
Каждый кандидат получает одинаковые вопросы?
Да, вам намного проще сравнить кандидатов. Варианты для вопросов MCQ и порядок вопросов рандомизированы. У нас есть против Chating/Proctoring. В нашем плане предприятия у нас также есть возможность создать несколько версий одной и той же оценки с вопросами аналогичных уровней сложности.
Я кандидат. Могу я попробовать практический тест?
Нет. К сожалению, в данный момент мы не поддерживаем практические тесты. Тем не менее, вы можете использовать наши примерные вопросы для практики.
Какова стоимость использования этого теста?
Могу я получить бесплатную пробную версию?
Я только что перешел к платному плану. Как я могу запросить пользовательскую оценку?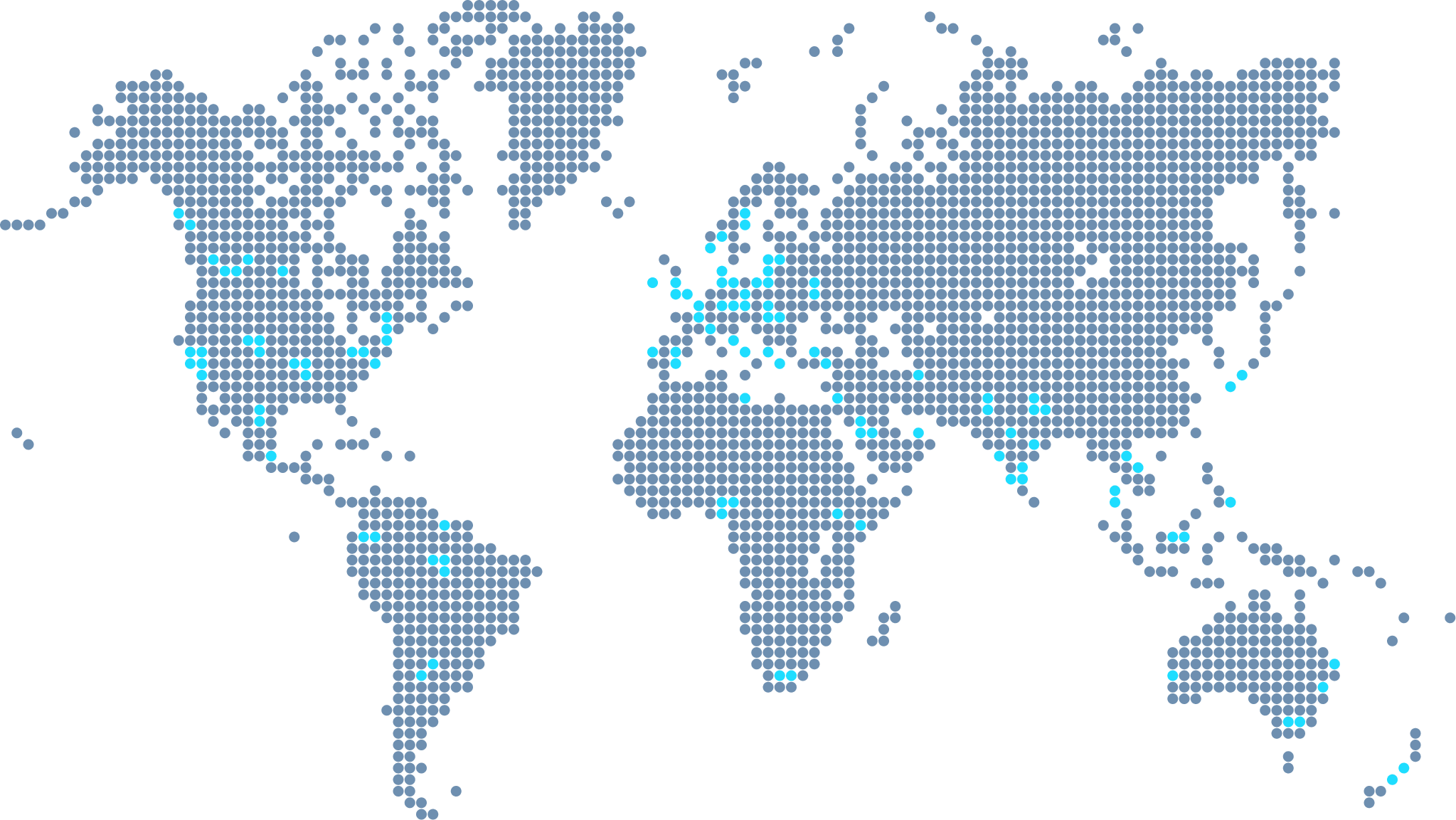 Join 1200+ companies in 75+ countries.
Попробуйте сегодня наиболее кандидатский инструмент оценки навыков.

Ready to use the Adaface Vue.js Test?
Ready to use the Adaface Vue.js Test?