About the test:
The Perl Online test uses scenario-based MCQs to evaluate candidates on their proficiency in working with the Perl programming language, including their knowledge of its data types, control structures, and regular expressions. The test also evaluates a candidate's ability to work with Perl modules, handle file I/O, and process text and data using built-in functions and operators. The test includes a coding question to evaluate hands-on Perl programming skills.
Covered skills:
Unix Shell Command in PERL
Anonymous Subroutine in PERL
Nested Arrays
Arithmetic Expressions in PERL
See all covered skills
Availability
Available on request
9 reasons why
9 reasons why
Adaface Perl Online Test is the most accurate way to shortlist Perl Developers
Reason #1
Tests for on-the-job skills
The Perl Online Test helps recruiters and hiring managers to identify qualified candidates from a pool of resumes, and helps in taking objective hiring decisions. It reduces the administrative overhead of interviewing too many candidates and saves time by filtering out unqualified candidates.
The Adaface Perl Online test screens candidates for the typical skills recruiters look for Perl Developer roles:
Strong Perl and shell scripting skills
Experience with file transfer protocols (FTP, SFTP, SSH, HTTPS)
Object-oriented Perl development experience
The insights generated from this assessment can be used by recruiters and hiring managers to identify the best candidates for the Perl Developer role. Anti-cheating features enable you to be comfortable with conducting assessments online. The Perl Developer test is ideal for helping recruiters identify which candidates have the skills to do well on the job.
Reason #2
No trick questions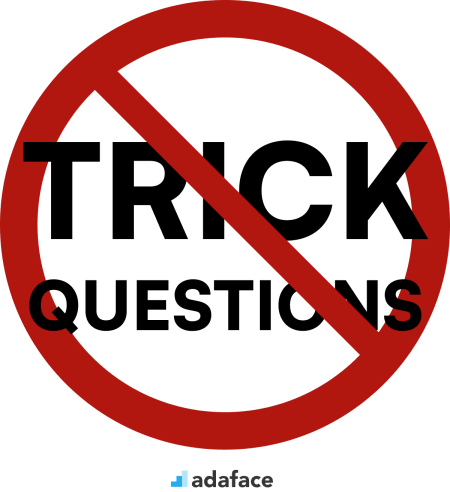 Traditional assessment tools use trick questions and puzzles for the screening, which creates a lot of frustration among candidates about having to go through irrelevant screening assessments.
The main reason we started Adaface is that traditional pre-employment assessment platforms are not a fair way for companies to evaluate candidates. At Adaface, our mission is to help companies find great candidates by assessing on-the-job skills required for a role.
Why we started Adaface ->
Reason #3
Non-googleable questions
We have a very high focus on the quality of questions that test for on-the-job skills. Every question is non-googleable and we have a very high bar for the level of subject matter experts we onboard to create these questions. We have crawlers to check if any of the questions are leaked online. If/ when a question gets leaked, we get an alert. We change the question for you & let you know.
Dette er kun en lille prøve fra vores bibliotek med 10.000+ spørgsmål. De faktiske spørgsmål om dette Perl Online Test vil være ikke-gåbart.
🧐 Question

Medium

Package: Destroy

Solve

Medium

Package: Use Base

Solve

Easy

Registration Queue

Solve

Medium

Visitors Count

Solve
🧐 Question
🔧 Skill

Medium

Package: Destroy

2 mins

Perl

Solve

Medium

Package: Use Base

2 mins

Perl

Solve

Easy

Registration Queue

30 mins

Coding

Solve

Medium

Visitors Count

30 mins

Coding

Solve
Reason #4
1200+ customers in 75 countries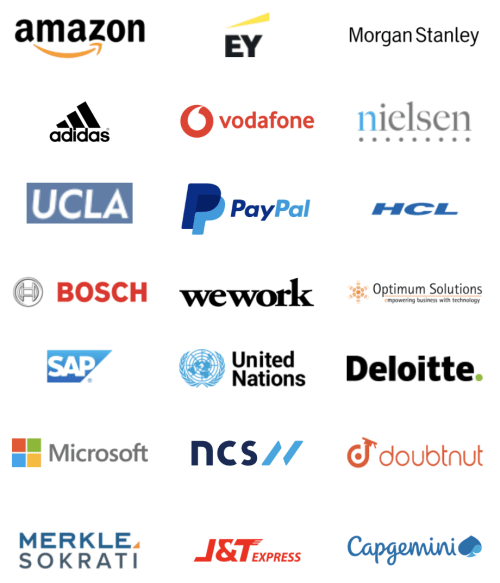 Med Adaface var vi i stand til at optimere vores indledende screeningsproces med op til 75%, hvilket frigør dyrebar tid for både ansættelsesledere og vores talentindsamlingsteam!
Brandon Lee, Leder af mennesker, Love, Bonito
Reason #5
Designed for elimination, not selection
The most important thing while implementing the pre-employment Perl Online Test in your hiring process is that it is an elimination tool, not a selection tool. In other words: you want to use the test to eliminate the candidates who do poorly on the test, not to select the candidates who come out at the top. While they are super valuable, pre-employment tests do not paint the entire picture of a candidate's abilities, knowledge, and motivations. Multiple easy questions are more predictive of a candidate's ability than fewer hard questions. Harder questions are often "trick" based questions, which do not provide any meaningful signal about the candidate's skillset.
Reason #6
1 click candidate invites
Email invites: You can send candidates an email invite to the Perl Online Test from your dashboard by entering their email address.
Public link: You can create a public link for each test that you can share with candidates.
API or integrations: You can invite candidates directly from your ATS by using our pre-built integrations with popular ATS systems or building a custom integration with your in-house ATS.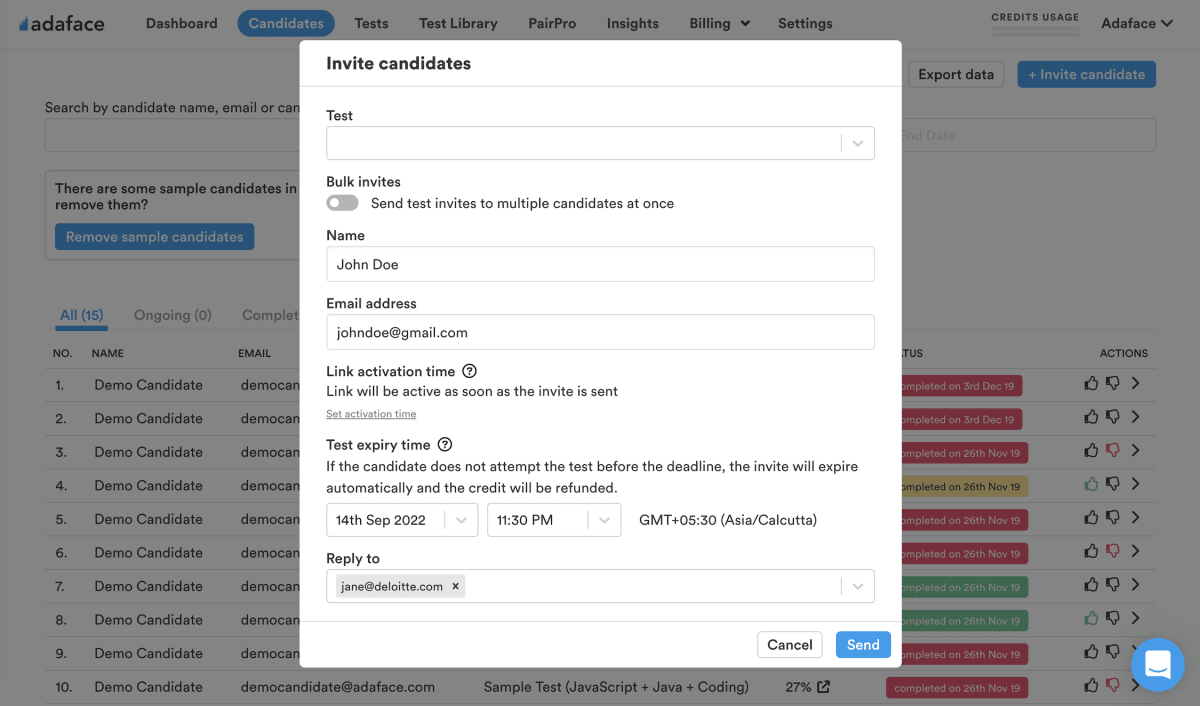 Reason #8
High completion rate
Adaface tests are conversational, low-stress, and take just 25-40 mins to complete.
This is why Adaface has the highest test-completion rate (86%), which is more than 2x better than traditional assessments.

Reason #9
Advanced Proctoring
About Perl Engineer Roles
Perl is a general-purpose programming language originally developed for text manipulation. It is now used for a wide variety of tasks including system administration, web development, network programming, GUI development, and more.
Aside from being able to program in Perl, a Perl developer should also be comfortable with Linux or UNIX operating systems and shell scripting.
Typical Perl Engineer responsibilities include:
Design and development of large-scale Perl applications
Deploy application modifications and enhancements based on business needs
Develop clean, high-quality and reusable code
Collaborate and work closely with Perl Developers, Product Owners, DevOps and Delivery Managers to deliver products and services end to end
What roles can I use the Perl Online Test for?
Perl Developer
Remote Perl Engineer
Senior Perl Engineer
SQL Perl Developer
What topics are covered in the Perl Online Test?

De ansættelsesledere mente, at de gennem de tekniske spørgsmål, som de stillede under panelinterviewene, kunne fortælle, hvilke kandidater der havde bedre scoringer, og differentierede med dem, der ikke scorede så godt. De er meget tilfreds med kvaliteten af ​​kandidater, der er på listen med Adaface -screeningen.
Reduktion i screeningstid
FAQS
Kan jeg kombinere flere færdigheder i en brugerdefineret vurdering?
Ja absolut. Brugerdefinerede vurderinger er oprettet baseret på din jobbeskrivelse og vil omfatte spørgsmål om alle must-have-færdigheder, du angiver.
Har du nogen anti-cheating eller proctoring-funktioner på plads?
Vi har følgende anti-cheating-funktioner på plads:
Ikke-gåbare spørgsmål
IP Proctoring
Webproctoring
Webcam Proctoring
Detektion af plagiering
Sikker browser
Læs mere om Proctoring Features.
Hvordan fortolker jeg testresultater?
Den primære ting at huske på er, at en vurdering er et elimineringsværktøj, ikke et udvælgelsesværktøj. En færdighedsvurdering er optimeret for at hjælpe dig med at eliminere kandidater, der ikke er teknisk kvalificerede til rollen, den er ikke optimeret til at hjælpe dig med at finde den bedste kandidat til rollen. Så den ideelle måde at bruge en vurdering på er at beslutte en tærskelværdi (typisk 55%, vi hjælper dig med benchmark) og inviterer alle kandidater, der scorer over tærsklen for de næste interviewrunder.
Hvilken oplevelsesniveau kan jeg bruge denne test til?
Hver Adaface -vurdering tilpasses til din jobbeskrivelse/ ideel kandidatperson (vores emneeksperter vælger de rigtige spørgsmål til din vurdering fra vores bibliotek på 10000+ spørgsmål). Denne vurdering kan tilpasses til ethvert erfaringsniveau.
Får hver kandidat de samme spørgsmål?
Ja, det gør det meget lettere for dig at sammenligne kandidater. Valgmuligheder for MCQ -spørgsmål og rækkefølgen af ​​spørgsmål randomiseres. Vi har anti-cheating/proctoring funktioner på plads. I vores virksomhedsplan har vi også muligheden for at oprette flere versioner af den samme vurdering med spørgsmål om lignende vanskelighedsniveauer.
Jeg er kandidat. Kan jeg prøve en øvelsestest?
Nej. Desværre understøtter vi ikke praksisforsøg i øjeblikket. Du kan dog bruge vores eksempler på spørgsmål til praksis.
Hvad er omkostningerne ved at bruge denne test?
Kan jeg få en gratis prøve?
Jeg flyttede lige til en betalt plan. Hvordan kan jeg anmode om en brugerdefineret vurdering?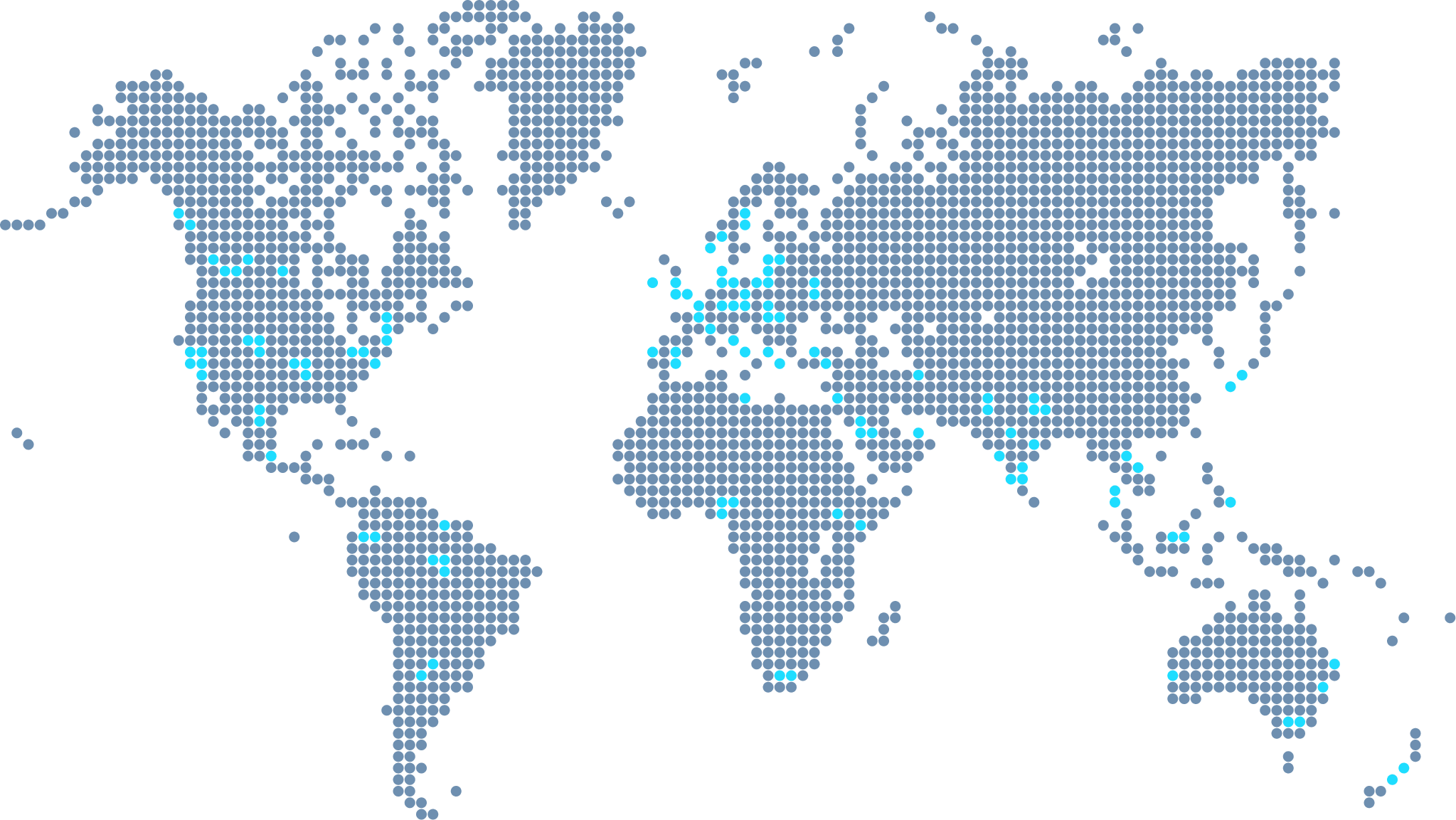 Join 1200+ companies in 75+ countries.
Prøv det mest kandidatvenlige færdighedsvurderingsværktøj i dag.

Ready to use the Adaface Perl Online Test?
Ready to use the Adaface Perl Online Test?