Microsoft Azure Online Test
About the test:
The Azure Online Test evaluates a candidate's ability to create and scale virtual machines, storage options and virtual networks with Azure. The test uses scenario-based MCQ questions to screen for the understanding of Azure compute (Virtual machines, App services, Functions), Azure Storage (SQL, Blob, SQL), Azure Networking (Virtual networks, Gateway, NSG) and Azure security.
Covered skills:
Basics of Cloud Computing (IaaS; PaaS)
Hosting and developing Web and Mobile Apps
Azure Virtual Machines (Scaling; Backup Strategy)
Networking in Azure (Virtual Networks; Subnet; Network Security Group; DNS)
See all covered skills
9 reasons why
9 reasons why
Adaface Microsoft Azure Online Test is the most accurate way to shortlist Azure Developers
Reason #1
Tests for on-the-job skills
The Microsoft Azure assessment test helps recruiters and hiring managers identify qualified candidates from a pool of resumes. The test screens candidates for the typical Azure skills hiring managers look for:
Deploying and scaling Azure Virtual Machines, scale sets, and backup strategy
Work with different storage services and policies (BloB, Disk, File, Table, Backup, Data lake)
Storing data and connecting to Azure databases (SQL database, NoSQL database, Cosmos DB, Data warehouse)
Managing application traffic with networking services like DNS, Firewall, Traffic Manager, ExpressRoute, Virtual WAN, Vnet (Virtual Network), NSG ( Network Security Group)
Efficient use of Application gateway (Routing traffic to backend services, Securing with SSL)
Managing Azure containers at scale (Kubernetes, Container Registry, AKS, Container Instance, Service Fabric Cluster)
Understanding of Azure Security and Monitoring (Azure Monitor)
Understanding of Azure pricing & Costing
Reason #2
No trick questions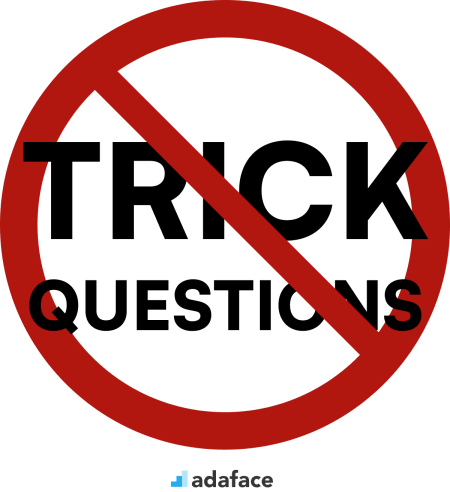 Traditional assessment tools use trick questions and puzzles for the screening, which creates a lot of frustration among candidates about having to go through irrelevant screening assessments.
The main reason we started Adaface is that traditional pre-employment assessment platforms are not a fair way for companies to evaluate candidates. At Adaface, our mission is to help companies find great candidates by assessing on-the-job skills required for a role.
Why we started Adaface ->
Reason #3
Non-googleable questions
We have a very high focus on the quality of questions that test for on-the-job skills. Every question is non-googleable and we have a very high bar for the level of subject matter experts we onboard to create these questions. We have crawlers to check if any of the questions are leaked online. If/ when a question gets leaked, we get an alert. We change the question for you & let you know.
These are just a small sample from our library of 10,000+ questions. The actual questions on this Microsoft Azure Online Test will be non-googleable.
🧐 Question

Hard

Peter Pan's Azure CDN Caching

Solve

Easy

Satty's synchronous storage account

Solve
🧐 Question
🔧 Skill

Hard

Peter Pan's Azure CDN Caching

3 mins

Azure

Solve

Easy

Satty's synchronous storage account

2 mins

Azure

Solve
| | 🧐 Question | 🔧 Skill | 💪 Difficulty | ⌛ Time | |
| --- | --- | --- | --- | --- | --- |
| | Peter Pan's Azure CDN Caching | Azure | Hard | 3 mins | Solve |
| | Satty's synchronous storage account | Azure | Easy | 2 mins | Solve |
Reason #4
1200+ customers in 75 countries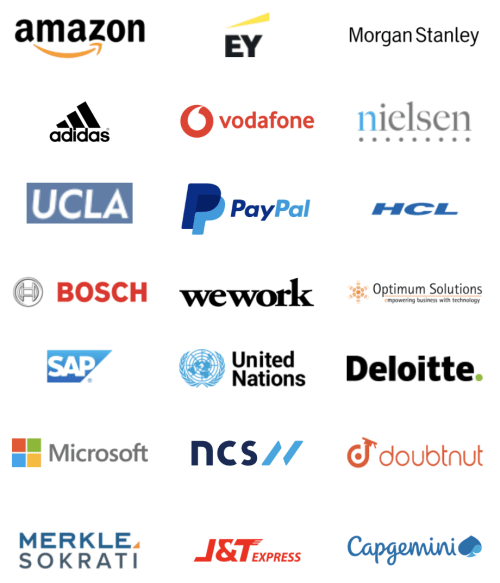 With Adaface, we were able to optimise our initial screening process by upwards of 75%, freeing up precious time for both hiring managers and our talent acquisition team alike!
Brandon Lee, Head of People, Love, Bonito
Reason #5
Designed for elimination, not selection
The most important thing while implementing the pre-employment Microsoft Azure Online Test in your hiring process is that it is an elimination tool, not a selection tool. In other words: you want to use the test to eliminate the candidates who do poorly on the test, not to select the candidates who come out at the top. While they are super valuable, pre-employment tests do not paint the entire picture of a candidate's abilities, knowledge, and motivations. Multiple easy questions are more predictive of a candidate's ability than fewer hard questions. Harder questions are often "trick" based questions, which do not provide any meaningful signal about the candidate's skillset.
Reason #6
1 click candidate invites
Email invites: You can send candidates an email invite to the Microsoft Azure Online Test from your dashboard by entering their email address.
Public link: You can create a public link for each test that you can share with candidates.
API or integrations: You can invite candidates directly from your ATS by using our pre-built integrations with popular ATS systems or building a custom integration with your in-house ATS.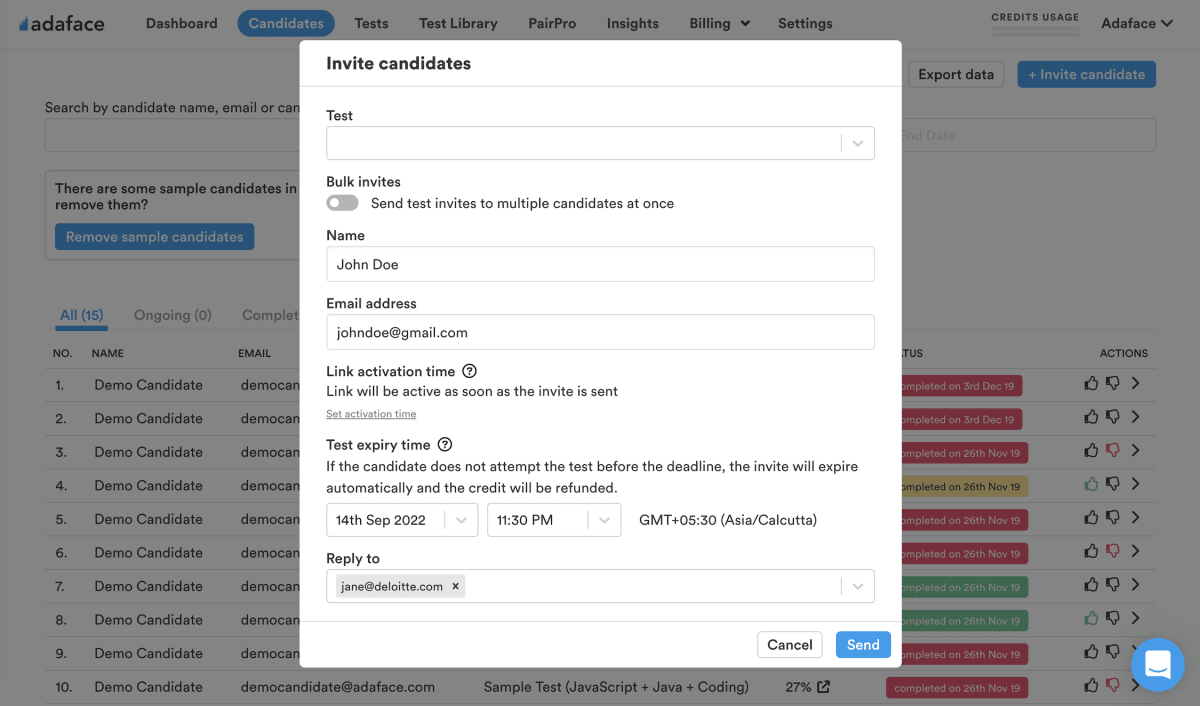 Reason #8
High completion rate
Adaface tests are conversational, low-stress, and take just 25-40 mins to complete.
This is why Adaface has the highest test-completion rate (86%), which is more than 2x better than traditional assessments.

Reason #9
Advanced Proctoring
How is the Azure assessment test customized for Senior Azure Developers?
The questions focus on advanced topics for senior Azure developers and the difficulty levels of the questions will be higher. Here are a few advanced topics the questions might focus on-
Advanced Application Gateway usage (Custom WAF policies, Greenfield & Brownfield)
Experience with Azure Analytics (Stream Analytics, HDInsight, Lake Analytics, Data Explorer, Databricks)
Experience with Azure Migration (Site Recovery, Database Migration, Migrate, Migration Project, DataBox)
Experience with Azure security solutions (Security Centre, Azure Active Directory, VPN Gateway, DDoS Protection, Key Vaults, Dedicated HSM, Sentinel, Information Protection)
Designing Serverless architecture (Scale, Observability)
Enhancing and implementing Backup and Disaster Recovery
Designing and building scalable architecture using functions, queues, and event-sourced database model in Cosmos DB
Messaging in Azure using Queues, Event Grid, Service Bus and Event Hubs
Leverage Azure Redis Cache as a Service for high throughput and low latency
Utilizing storage pools as an efficient and scalable disk management system
Converting managed to unmanaged disks and vice-versa
Migrating existing applications to Azure
How is the test customized for Azure Data Engineers?
Azure Data Engineers are primarily assessed on three verticals:
Azure Databases: SQL Database, CosmosDB, Data Warehouse
Azure Analytics: Stream Analytics, HDInsight, Lake Analytics, Data Explorer, Databricks, Power BI, Data Factory
Azure Migration: Site Recovery, Database Migration, Migrate, Migration Project, DataBox
Questions for Azure Data Engineers are focused on core topics like:
Working with non-relational data on Azure, including Cosmos DB APIs, Table, Blob and File storage
Working with relational data on Azure, including Azure SQL Database and Managed Instance
Creating Data Lake Storage
Loading Data Lake with Data Factory
Auto running Jobs using Data Factory
Configuring and setting up Data Bricks
Staging Data into Data Lake
Provisioning a Synapsis SQL Data Warehouse
Loading Data into Azure Data Warehouse
Exploring Data using Power BI
Deprovisioning Azure resources
How is the test customized for Azure DevOps Engineers?
Azure DevOps Engineer tests evaluate candidate's ability to automate CI/CD Cycle using Azure Pipelines. The test will have scenario-based MCQ questions to evaluate Azure Storage, Azure Networking and Azure Compute fundamentals. Traditional DevOps skills like Python and Linux are evaluated using code-tracing and coding questions. The exact skills and topics are selected based on the job description. Here are the popular topics we design questions for Azure DevOps test:
Basics of Azure Storage
Basics of Azure Compute
Basics of Azure Networking
Managing storage, networks, VMs using Azure Powershell
CI/CD solutions with Azure (Pipelines; Artifices; Releases)
Docker fundamentals
Deploying containers to Azure Container Instances
Leveraging Azure Container Registries to store and deploy containers
Experience with Azure Kubernetes Service
Python fundamentals
Linux fundamentals
How is the test customized for Azure administrators?
Azure Administrator test evaluates a candidate on their ability to provision, size, monitor, and adjust Azure resources for optimal performance and scale. The questions focus on advanced Azure admin topics like:
Implementing VM high availability, scalability, and custom script extensions
Experience with Azure admin tools like Azure CLI, PowerShell, Cloud Shell
Creating Windows virtual machines with Azure PowerShell or using ARM Templates
Deploying custom server images and Linux virtual machines
Using Azure Monitor to configure Azure alerts and review the Azure Activity Logs
Querying and analyzing Azure Log Analytics data
Applying monitoring solutions for collecting, combining, and analyzing data from different sources
Storing and accessing data using Azure Content Delivery Network (CDN), and the Import and Export service
Secure and manage storage with shared access keys, Azure backup, and Azure File Sync
Configuring advanced networking components, DNS domains, zones, logging and network troubleshooting
Implementing site connectivity schemas: VNet-to-VNet connections and virtual network peering
Configuring Azure Load Balancer, Azure Traffic Manager, and Azure Application Gateway
Implement and manage Azure Active Directory integration options, Azure AD Application Proxy and Azure AD Identity protection
Managing domains, tenants accounts, users and groups, roles, and devices
Implementing Azure Multi-Factor Authentication (MFA)
Implementing Azure RBAC to grant a granular level of access based on an administrator's assigned tasks
How is the test customized for Azure Security Engineers?
The questions focus on Azure security topics to assess Azure security engineers. Here are the potential topics:
SSL Termination and End-to-End SSL encryption to secure Azure Application Gateway
Platform protection with NSG, Firewalls and Container Security
Configuring Multi-Factor Authentication, Azure ad identity protection and Azure tenant security
Managing API access to Azure subscriptions and resources
Creating Azure resource locks
Configure security policies to manage data
Creating and monitoring custom alerts
Enabling database authentication and database auditing
Setting up key management for storage accounts
Managing permissions to secrets, certificates, and keys
Configuring custom RBAC roles, Azure Monitor and Azure Key Vault
Configuring diagnostic logging and log retention
What roles can I use the Microsoft Azure Online Test for?
Azure Developer
Senior Azure Developer
Azure Solutions Architect
Azure Administrator
Azure Data Engineer
Senior Azure Data Engineer
Azure Infrastructure Engineer
Azure DevOps Engineer
What topics are covered in the Microsoft Azure Online Test?

The hiring managers felt that through the technical questions that they asked during the panel interviews, they were able to tell which candidates had better scores, and differentiated with those who did not score as well. They are highly satisfied with the quality of candidates shortlisted with the Adaface screening.
reduction in screening time
Azure Online Test FAQs
How is the test customized for Senior Azure Data Engineers?
Azure Data Engineers are primarily assessed on three verticals:
Azure Databases: SQL Database, CosmosDB, Data Warehouse
Azure Analytics: Stream Analytics, HDInsight, Lake Analytics, Data Explorer, Databricks, Power BI, Data Factory
Azure Migration: Site Recovery, Database Migration, Migrate, Migration Project, DataBox
Questions for Senior Azure Data Engineers will be of higher difficulty levels and are focused on intermediate/ advanced topics like:
Core data concepts: Relational, non-relational, big data and analytics
Creating, scheduling and monitoring Azure Data Factory pipelines
Deploying Elastic Pool Database and adding/removing databases from the pool
Deploying Managed Instance Databases
Ingesting, managing, and serving data with Microsoft Azure Synapse Analytics Service
Differences between Traditional vs Modern vs Synapse Architecture
Understanding of Azure MPP (Massive Parallel Processing) architecture
Deep understanding of internal concepts like Data Distribution, Sharding, and partitioning
Advanced migration methods and best practices
Migrating data to Azure SQL Data warehouse using SSIS, Data Factory and PolyBase
Creating Azure Data Lake Gen1 storage accounts, populating and analyzing with U-SQL Language
Securing Data on Blob Storage using SAS URLs and Lifecycle Policies to archive data with auto tier change
Designing and managing End to End Data load pipeline
What questions should be used to evaluate Junior Azure developers?
The questions for fresher/ junior Azure developers will be of lower difficulty levels. The topics will be based on the basics of Azure services like-
Working with Azure Compute - Virtual Machines, App Services, AKS, Functions and more
Implementing networking in Azure - VNets, Subnets, NSG, App Gateway
Managing data resources in Azure - Azure SQL, MySQL, CosmosDB, Storage
Managing authentication using Azure AD
Basics of Azure pricing and costing
How are Azure and SQL skills assessed?
We support assessing multiple skills in the same test. If the role requires candidates to have an understanding of SQL and experience managing SQL databases on Azure, the questions will focus on SQL and Azure skills. The exact proportion of SQL, Azure and subtopics are chosen based on your job description. Here are the relevant topics the questions will be based on-
SQL fundamentals (databases, tables)
SQL CRUD queries
Creating and managing Azure database for MySQL server
Migrating on-premise databases to SQL Azure
Exporting and importing databases
Managing enterprise-grade databases in Azure SQL (Backups, restoring, securing, and scaling)
Configuring SQL Database Auditing
Deployment of Azure SQL Database Elastic Pools
Accessing Azure SQL Server VM using RDP, SSMS and Azure Data Studio
Can I combine multiple skills into one custom assessment?
Yes, absolutely. Custom assessments are set up based on your job description, and will include questions on all must-have skills you specify.
Do you have any anti-cheating or proctoring features in place?
We have the following anti-cheating features in place:
Non-googleable questions
IP proctoring
Web proctoring
Webcam proctoring
Plagiarism detection
Secure browser
Read more about the proctoring features.
How do I interpret test scores?
The primary thing to keep in mind is that an assessment is an elimination tool, not a selection tool. A skills assessment is optimized to help you eliminate candidates who are not technically qualified for the role, it is not optimized to help you find the best candidate for the role. So the ideal way to use an assessment is to decide a threshold score (typically 55%, we help you benchmark) and invite all candidates who score above the threshold for the next rounds of interview.
What experience level can I use this test for?
Each Adaface assessment is customized to your job description/ ideal candidate persona (our subject matter experts will pick the right questions for your assessment from our library of 10000+ questions). This assessment can be customized for any experience level.
Does every candidate get the same questions?
Yes, it makes it much easier for you to compare candidates. Options for MCQ questions and the order of questions are randomized. We have anti-cheating/ proctoring features in place. In our enterprise plan, we also have the option to create multiple versions of the same assessment with questions of similar difficulty levels.
I'm a candidate. Can I try a practice test?
No. Unfortunately, we do not support practice tests at the moment. However, you can use our sample questions for practice.
What is the cost of using this test?
I just moved to a paid plan. How can I request a custom assessment?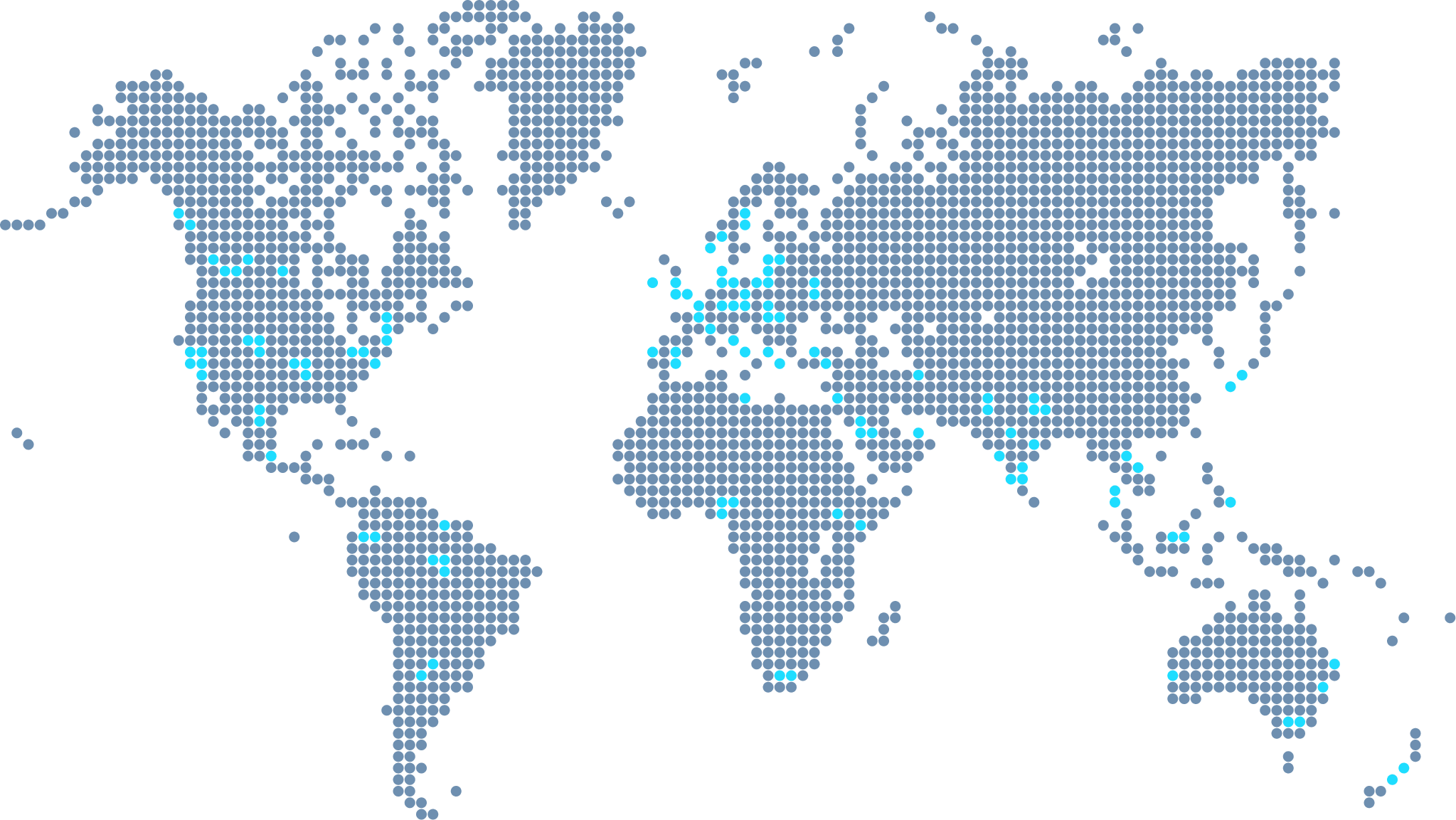 Join 1200+ companies in 75+ countries.
Try the most candidate friendly skills assessment tool today.

Ready to use the Adaface Microsoft Azure Online Test?
Ready to use the Adaface Microsoft Azure Online Test?