Hire the best senior candidates by interviewing qualified talent
Customised tests within 48h
Screen on-the-job skills
Auf die Rolle zugeschnitten
Melde dich kostenlos an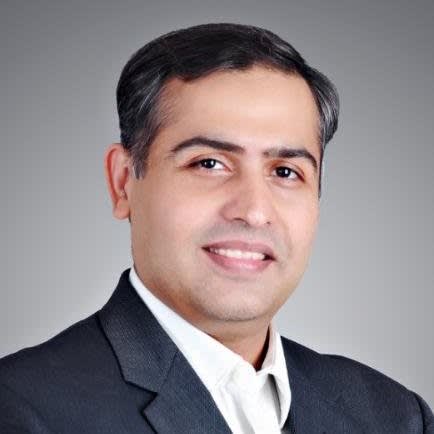 Adaface enables us to conduct coding, aptitude and psychometric assessments seamlessly. My hiring managers have never been happier with the quality of candidates shortlisted. We were able to close 106 positions in a record time of 45 days!
Amit Kataria
Chief Personal Officer, Hanu
Reduce time-per-hire by ~80% by taking screened candidates directly to second rounds
💯
Test multiple skills in the same assessment from our library of 700+ Fähigkeiten
Trusted by companies worldwide
Wie es funktioniert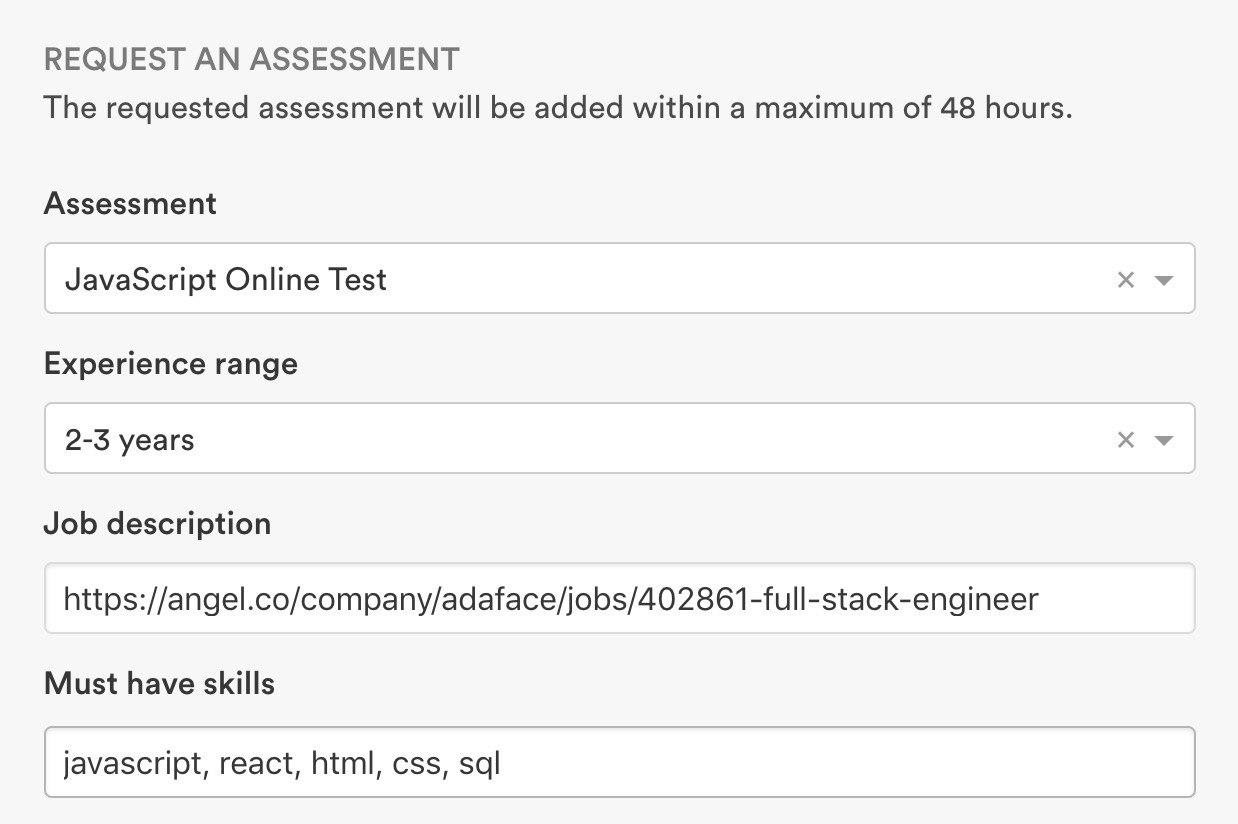 Create a customised assessment for your role or pick from 100+ ready-to-use tests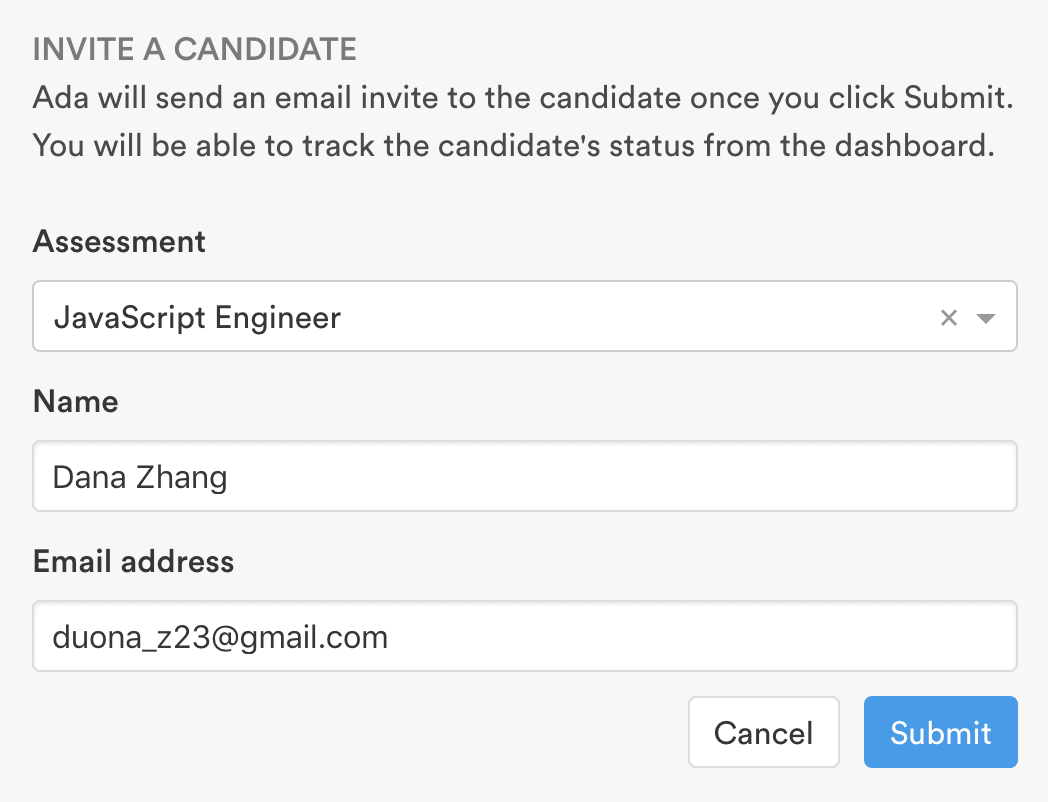 Invite candidates to assessments by email invites or using our ATS -Integrationen
Candidates takes the proctored assessment and answer questions on must-have skills for the job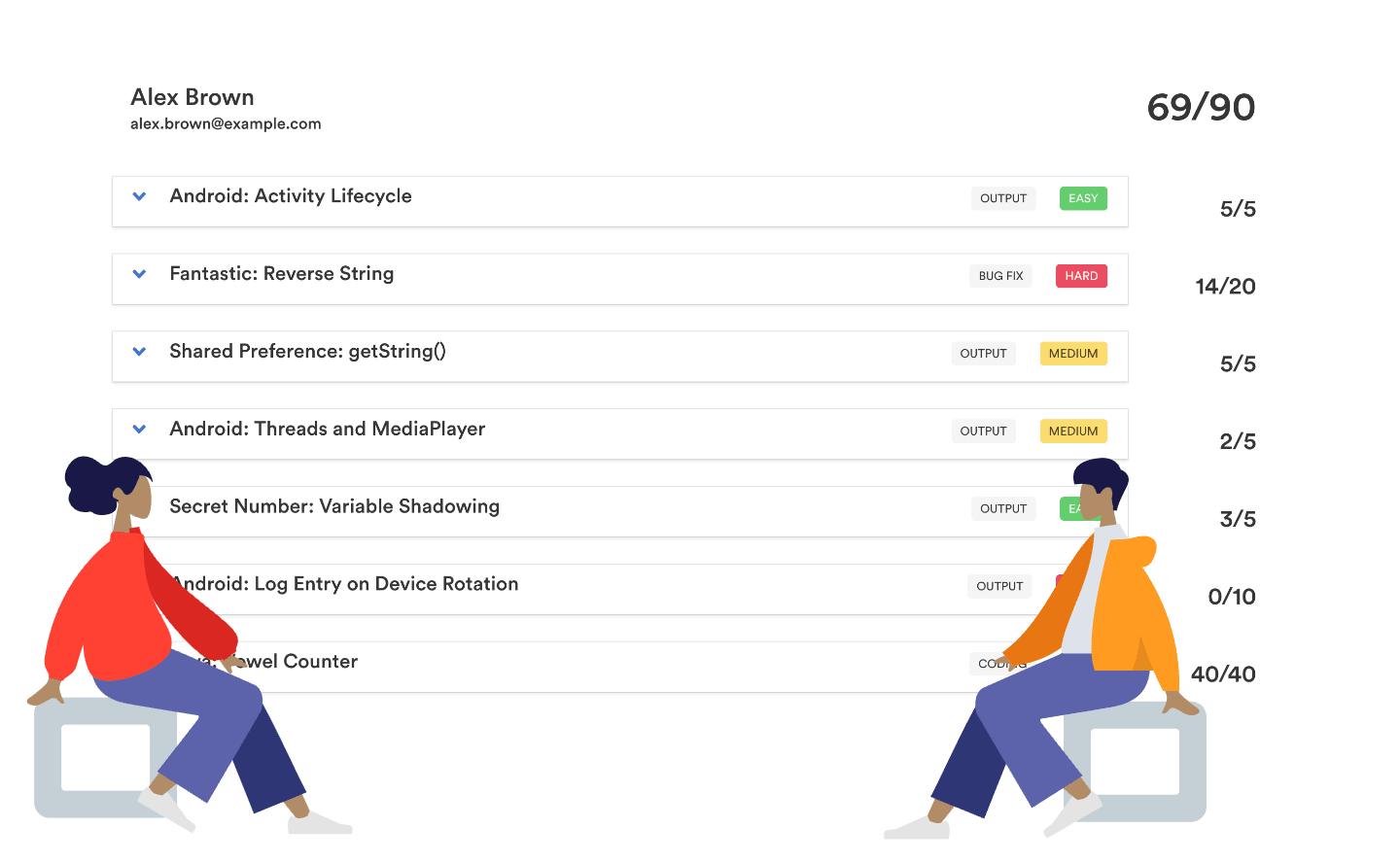 Beispielbericht anzeigen
Receive ranked candidate results and detailed scorecards. Take the top candidates for interviews
Complete assessment suite for your hiring team
Wir haben mehrere ihrer Konkurrenten bewertet und festgestellt, dass Adaface am überzeugendsten ist. Tolle Standardbibliothek mit Fragen, die eher auf Anpassung als auf das Auswendiglernen von Algorithmen testen sollen.

Verwenden Sie das kandidatenfreundlichste Bewertungsinstrument
(100% free to get started, no credit card required)