Adaface integrates seamlessly with top ATS providers and also provides an API for integrating into your workflow. The integration details can be accessed via your Adaface dashboard. Here's how to enable/ disable your integrations.
Note: Integrations are an enterprise-only feature. Please contact us to know more
How to visit
You need to be 'Super Admin'.
Open your Adaface dashboard.
Click 'Integrations' under your company name in the top right of the dashboard.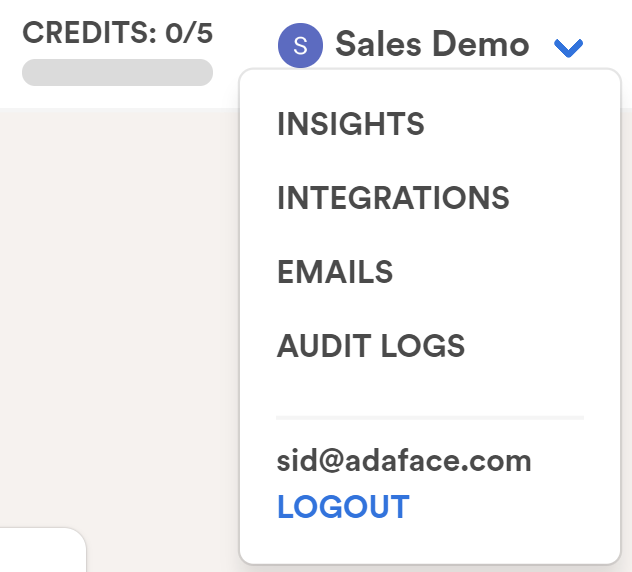 Enable/ Disable integration
All of our integrations can be completely manageable from the Integrations page. You might have to contact your Adaface Support Manager to have an API key generated. Post that, you can find the guides on step-by-step integration walkthrough as well as any information you need from Adaface in the Integrations page.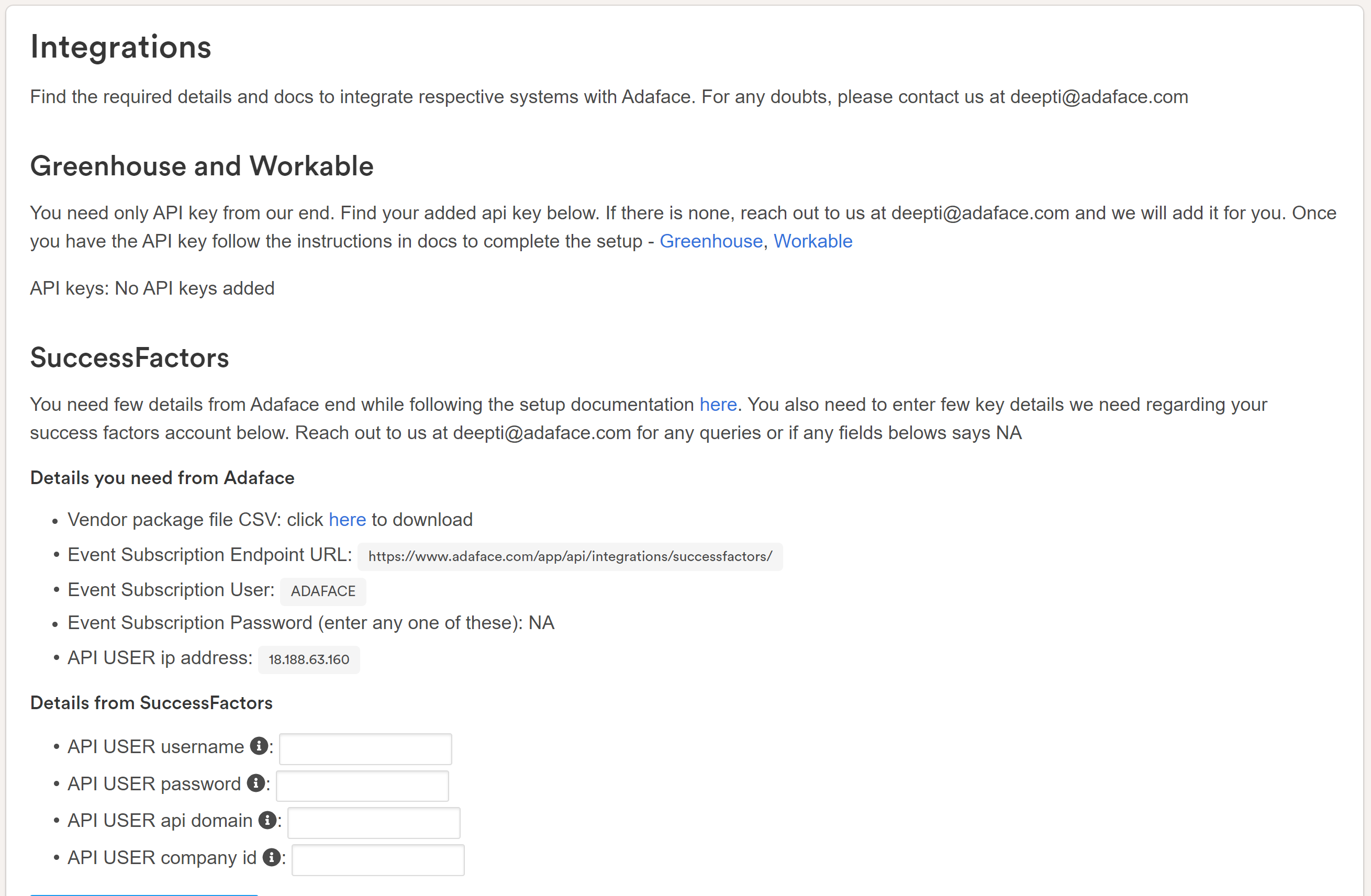 We don't provide API access details in the integrations page. Please contact us if you need API access. Read more about our upcoming and current integrations here.