This book can serve as the remote recruitment playbook to help you reimagine your recruitment process in the new normal.
START READING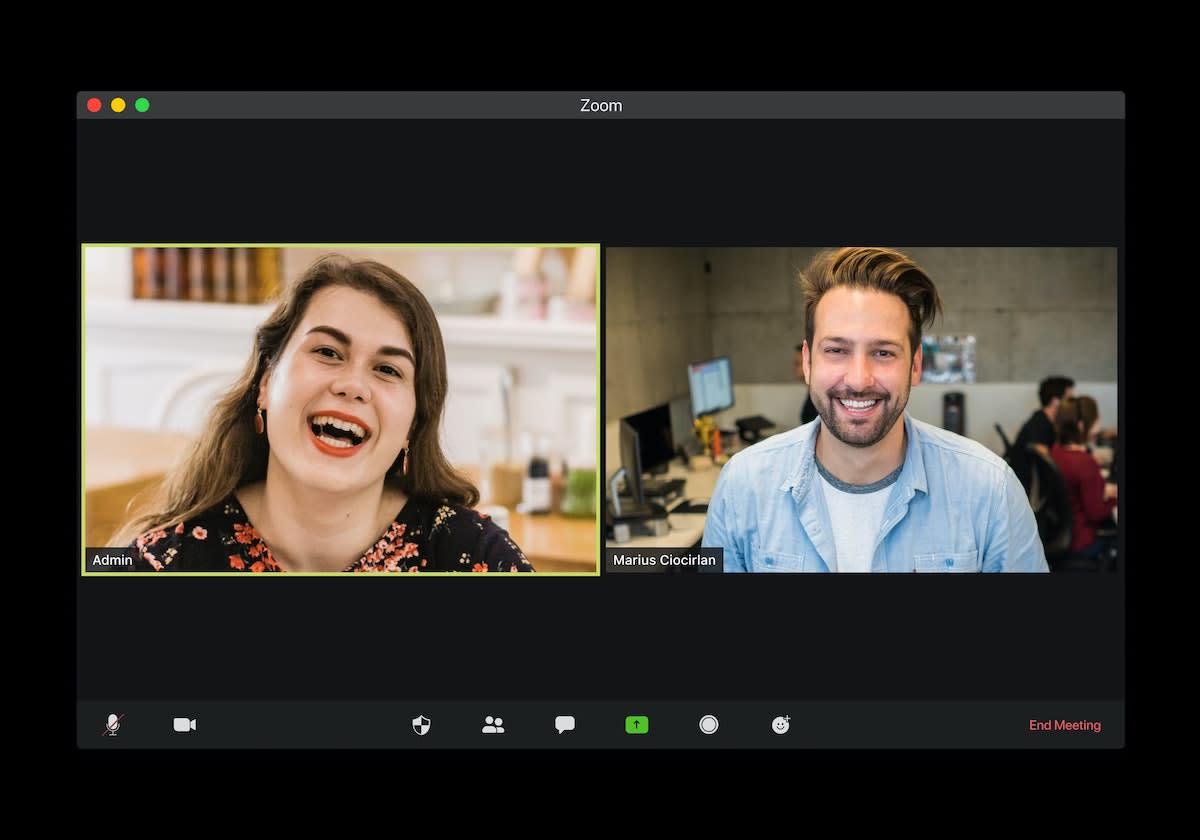 Irrespective of whether your organization was ready for it or not, the future of work is here.
The Gartner CFO survey found that 74% of organizations intended to move some employees permanently to remote work post Covid-19.
With recruitment teams and hiring managers working from home, organisations will need to be better equipped with remote recruitment strategies and tools to recruit the best talent. This book can serve as the remote recruitment playbook to help you reimagine your recruitment process in this new normal.
What is remote recruitment?
The COVID-19 crisis may have forced your company to focus on remote hiring for the next few months.
This is mostly good news. Talent isn't concentrated in one area, it is scattered all across the globe. Modern recruitment tools enable you to adapt to remote recruitment, allowing you to hire the best of the best.
Remote recruitment involves sourcing, screening, interviewing and hiring employees remotely. It is important for recruiters to adapt to and embrace remote recruitment, given that most global organizations are transitioning to work from home amid the global COVID-19 crisis.
Pros of remote recruitment  
Wider candidate pool:
A remote recruitment process enables you to consider candidates from anywhere in the world (you might need them to move post the pandemic). This means that companies can increase their reach, and thereby their chances of finding the right candidate for a role.
Time and cost savings:
Since in-person interviews are not a viable option anymore, companies can save both time and money by scheduling online video interviews. Also since candidates are not expected to come in for interviews, the hiring process can move faster, thereby improving time-to-hire.
Is there another option?
Amidst the global pandemic, remote recruitment is the pretty much the only option if you are looking to hire.
Cons of remote recruitment
Communication/ engagement is hard
The major con of remote recruitment is that it is harder to build a relationship with candidates. Video conferencing helps knock down that barrier to a certain extent. Recruitment teams that excel at engaging candidate remotely will emerge winners at being able to attract the best talent.
Tips to be a remote recruitment pro
1. Maintain clear and speedy communications with candidates.
The virtual recruitment process can be challenging for both, the hiring managers and the candidates. It is important to set expectations at the beginning of the process for all stakeholders involved. There are automated tools recruiters can use to engage candidates, and answer their questions without spending too much time.
2. Use video calls to interview and engage with candidates.
While it is not possible to exactly replicate the in-person experience, you can knock down some communication barriers with video calls. Make sure to inform candidates in advance that it will be a video call, to give them time to prepare.
3. Design and document a remote recruitment process
One major mistakes HR pros often make is to rely on gut instinct when it comes to moving to a remote recruitment process. In the long term, it works better to create a consistent remote recruitment playbook, to keep all stakeholders on the same page.
Forming the hiring team
The hiring team typically consists of 1 or more hiring managers, 1-2 team members of the team the selected candidate will be joining, 1 or more members of the recruitment team and optionally someone from the senior management depending on the seniority of the open role. Depending on the stage of your company, the composition of the team might vary. For e.g. for a startup, the CEO will be actively involved in the hiring process and might be taking up the role of the recruitment team as well.
Each stakeholder in the hiring team has certain responsibilities. In a remote hiring environment, it is important to communicate each individual's responsibilities upfront to avoid confusion later. Typical breakdown might look like this:
Recruitment team
Coordinates the hiring process, and maintains communication between the various stakeholders
Posts the job opening, manages the ATS to source candidates, schedule interviews etc.
Conducts  phone screens to eliminate unqualified candidates
Maintains communication with candidates during the entire process and extends the job offer
Hiring Manager(s):
Decides and communicates the requirements of the role
Overlooks the hiring process: creating the job opening, screening and interviewing candidates, preparing and reviewing take home assignments etc.
Makes the final hiring decision
Team Member(s)
Gives candidates an insight into their day to day and describes their experience of working with the company
Screens and interviews candidates, prepares and reviews take home assignments etc.
Evaluates culture fit
Senior Management/ CEO
Conducts the final interview with the candidate to check for red flags the others might have missed
Evaluates culture fit
Writing a winning Job Description
To attract and hire the right people, it is important that the hiring team is clear about what skills are required for the role, what the ideal candidate persona is, what their responsibilities will include and what success in the role looks like.
In a remote hiring set-up, it is even more critical to be specific in the job description. In addition to helping candidates decide whether they fit the requirements, it also serves as a checklist for all interviewers and keeps them on the same page about what they are measuring candidates against.
To account for the remote set-up, you can also add additional details like a "who you will work with" section to help highlight the talent in your company and to give candidates a chance to understand what their day to day might look like.
The most important things to keep in mind are:
Define the role clearly and write an inspiring JD
Use keywords in the title that relevant candidates might be searching for
Talk about what the company does
Keep it gender neutral
Describe your hiring process in brief
Go over Benefits and perks
Mention the must-have and good-to-have requirements clearly
Mention your tech stack
Clearly mention (in the JD itself) when they should be hearing back
End with a strong sentiment
Read the full article on 10 key things to keep in mind while writing a job description that attracts the best talent or use the job description generator to edit one of our proven pre-built templates.
Using an Applicant Tracking System
98% of Fortune 500 companies use an applicant tracking system (ATS).
In a remote first world, it is critical to use a cloud based applicant tracking system (ATS). Using an ATS enables you to:
Keep all candidate data in one place, to make it easier to search for and compare candidates through the various stages of the hiring process.
Makes it much simpler to host career pages, upload job openings, collect applications, schedule interviews etc.
Allow interviewers/ hiring managers to rate candidates numerically for each interviews and create scorecards that other members of the hiring team can review.
Some ATS also have features to parse candidate resumes and job descriptions, map and rank candidates to help you prioritize.
Depending on the size of your organization, and budget, there are several ATS you can consider.
Check out our picks for the top ATS for 2022.
ATS can seem expensive at first, but over time an ATS pays for itself. Every month, your recruitment team will save countless hours previously spent on menial tasks like organizing candidate data with spreadsheets. If however, your organization does not have the budget for an ATS, you can consider using a free Kanban tool like Trello.
Sourcing candidates
Finding good candidates is getting harder, but it is still possible. The work from home set up now allows you to consider candidates from anywhere, enabling you to widen your reach in hopes of getting the right candidate.
From posting the job description and sourcing candidate, this phase sets up the stage for the rest of the process of filtering down candidates till you have narrowed it down to the right candidate.
Setting expectations
Most candidates, interviewers and hiring managers might never have gone through a remote recruitment process. As a part of the recruitment team, it is your responsibility to set expectations and maintain a proper communication channel to align candidates and the interview panels.
Make sure to provide information to candidates upfront about the details of your hiring process and what to expect. Also make sure that candidates have access to all tools, information and instructions in advance to avoid confusion and anxiety.
Conducting a pre-screening interview
The idea behind conduction a pre-screen interview is to help the recruitment team select relevant candidates to submit to the hiring manager for review and detailed interviews. The idea is to filter out candidates who are clearly not qualified for the role (despite having created a good resume) or where there is an expectation misalignment.
A pre-screen interview is typically conducted over the phone and takes 15 to 30 minutes.
The recruiter can typically start with asking general questions to get to know the candidate and learn more about their background. The questions you use should be designed to determine if the candidates' goals fit with the role, their interest level and their skill/ experience level.
Common questions you can ask candidates
Tell me about yourself.
Did you get a chance to review our company. What specifically do you like about the company?
What are you looking for in your next role?
Any particular reason you are looking for a switch?
What are your salary expectations?
When would you be available to start a new role?
Once you have established an initial alignment, you can also ask a few questions to understand their skill set to make sure it is relevant before presenting the candidate to the hiring manager.
Skill based questions you can ask candidates
Which skills that you possess do you think would be useful to perform this role effectively?
Since how long have you been working on X (Java for e.g.)?
What was the biggest project you have worked on so far, with respect to X and what was your contribution to that project?
Could you describe a typical day at your current job?
Could you provide us with a sample of your work?
Selecting a pre-employment testing/ skills assessment solution
74% of companies who admit they made a bad hire for a position lost an average of $14,900 for each bad hire, whereas a study estimate the cost of a bad hire to be $240,000 in expenses related to hiring, compensation and retention.
In the context of recruitment, screening is the process of filtering candidates to find qualified candidates who might be a good fit for a given role. Evaluating if candidates have the required skills to be shortlisted for the role is a time consuming part of the process. A huge volume of applications can be both a blessing and a curse. While you have a larger candidate pool, increasing the probability of finding a good fit, it can be really difficult to screen candidates and narrow down the candidate pool to the qualified candidates.
The main role of pre-employment tests/ skills assessments is to make the job of the hiring team easier by setting up cut-off questions that will instantly disqualify candidates. An additional benefit is that it helps highlight exceptional candidates. A lot of companies and recruiters shy away from using skills assessments in fear of driving away their best candidates. This is fair, since a lot of pre-employment testing platform are unfriendly, and increase candidate drop-off. The primary reasons are:
The biggest problem with pre-employment assessment tests is the quality and relevance of questions. Most platforms are focused on textbook questions/ puzzles/ niche algorithms which are not a true reflection of a candidate's on-the-job skills.
It feels like a "test". If you pick a skills assessment tool that has friendly messaging and does not intimidate candidates, the completion rate will be higher.
You want to understand how candidates feel about a tool before you invest heavily into it. If candidates don't like it, they won't complete the assessment.
An opportunity a lot of recruiters miss out on is asking their candidates for feedback on their screening tool and hiring process. Since the candidate is the one who took the assessment on the platform you picked, they're your best shot at getting accurate feedback about the quality of questions and the experience of going through an assessment on that particular platform.
One good way to figure out candidate friendliness of a tool is: invite a pool of real candidates (~50) to complete an assessment. Once they complete and before you tell them about their performance, take detailed feedback from candidates about the tool. Ask specific questions:
What did you think of the questions asked on the assessment?
What other tools have you given assessments on, and how was this different from those?
How would you rate the overall experience of completing this assessment?
Some key things to keep in mind while selecting a pre-employment assessment solution is:
Make sure the pre-employment screening tool you're picking has a wide variety of relevant questions across all the skills you're hiring for.
If you do not have the in-house skills to create assessments from a library of questions, make sure the vendor helps set up custom assessments for your role.
An important question to answer is if the a solution is accepted by candidates.
Read the full article on how to select an assessment/ coding test solution for your hiring.
Conducting a skills assessment
In a remote recruitment scenario, it is even more important to make sure that the candidate you are looking to hire is technically qualified for the job. In a world of inflated resumes and keyword based filtering, it is difficult to make the distinction between candidates who are truly capable of doing the job versus candidates who are good at making resumes.
Evaluating candidates with skills assessment is a good way to ensure that the candidates you shortlist for the final rounds of interview are technically qualified for the role, avoiding the risk of making a bad hire.
Depending on the role and the requirements, you can conduct a coding test,  an aptitude test, or a custom test tailored to the requirements of your role. For non-technical roles, you can use an Excel test, an accounting/ finance test, a Google Adwords test etc.
2020 might be the most critical year in the digital transformation and remote work revolution. Large companies like Twitter have announced that employees can work from home forever.
Conducting a pair programming interview
You can use a pair programming interview tool to evaluate problem solving, coding and communication skills of developers remotely.
Learn how to become a pair programming MVP.
Assessing cultural fit
One of the most important things you need to evaluate in a candidate is the cultural fit. It is also one of the most difficult parameters to measure, especially in the context of remote recruitment. Asking the right questions, and having a clear understanding of what you are looking for in a candidate can help.
Some of the important traits you might be looking for are:
Independent work: If your company places a high importance on personal accountability, candidates who need to be told what to do might not be a good fit. This is especially important in an environment of working from home, because the overhead of managing such employee might be too high.
Collaboration/ team player: If your work culture promotes collaboration, and this is key to the success of the company, candidates who works well in teams are likely to succeed in your company. A candidate who has an individual contributor profile and prefers to work alone may not be the best fit.
Flexibility: If your company requires fixed work hours, or requires employees to work on weekends once in a while it is important to assess if candidates would be open to that. A candidate who expects flexible work hours might not be a good fit in that case.
When building your recruitment playbook, make sure to list down what qualities or attributes are important to thrive in your company's work culture. Once you understand what your company's cultural fit would look like, you will be able to shortlist candidates who have a higher probability of succeeding in your company.
Questions to assess cultural fit
While every interviewer assesses cultural fit as part of their assessment, often companies place high emphasis on evaluating cultural fit and dedicate the final round of interview entirely to it.
What are 3 positive aspects of your current/ last position you held?
What 3 things do you think a candidate would need to succeed in this position?
What does a successful company culture look like to you?
If you were going to start your own business, what would it be?
What surprises people about you?
Would you rather work alone or with a team?
Tell us about a decision that you made that was made based primarily on customer needs and input
If you were to start a company some day, what kind of culture would you strive for?
You can also use a psychometric assessment to develop a deeper understanding of who the candidate is.