About the test:
The HTML/ CSS test evaluates a candidate's ability to create web pages and style them using CSS. Using scenario-based MCQ questions, it evaluates knowledge of HTML (DOM, tags, forms, tables etc.) and critical CSS concepts (box model, positioning, styling, Flexbox, Grid etc.) and the ability to build responsive layouts. The test also includes simple coding questions to evaluate hands-on programming knowledge.
Covered skills:
Core HTML tags
Core CSS (box model; inheritance; specificity)
Handling HTML forms
Styling HTML elements with CSS
See all covered skills
9 reasons why
9 reasons why
Adaface HTML/ CSS Online Test is the most accurate way to shortlist Web Developers
Reason #1
Tests for on-the-job skills
HTML/ CSS Online Assessment Test är designat och validerat av branschexperter för att hjälpa tekniska rekryterare och anställa chefer för att utvärdera HTML/ CSS -programmeringsförmågan hos kandidaten. Top Tech -företag använder vårt HTML/ CSS -programmeringstest för att minska kandidatens screeningtid med 85%.
Testet säkerställer att kandidaterna har följande egenskaper:
Kunskap om kärnhtml -taggar och CSS -egenskaper
Möjlighet att skapa lyhörd HTML med moderna layouter- rutnät, flexbox
Kunskap om hur CSS fungerar bakom kulisserna
Styling HTML -element med CSS för att vara närmare designmockups
Hantera bilder, teckensnitt, videor i HTML
Skapa läsbar och skalbar HTML- och CSS -kod
Förstå JS Dom -manipulation
Hands-On JavaScript-programmeringsspråk
Reason #2
No trick questions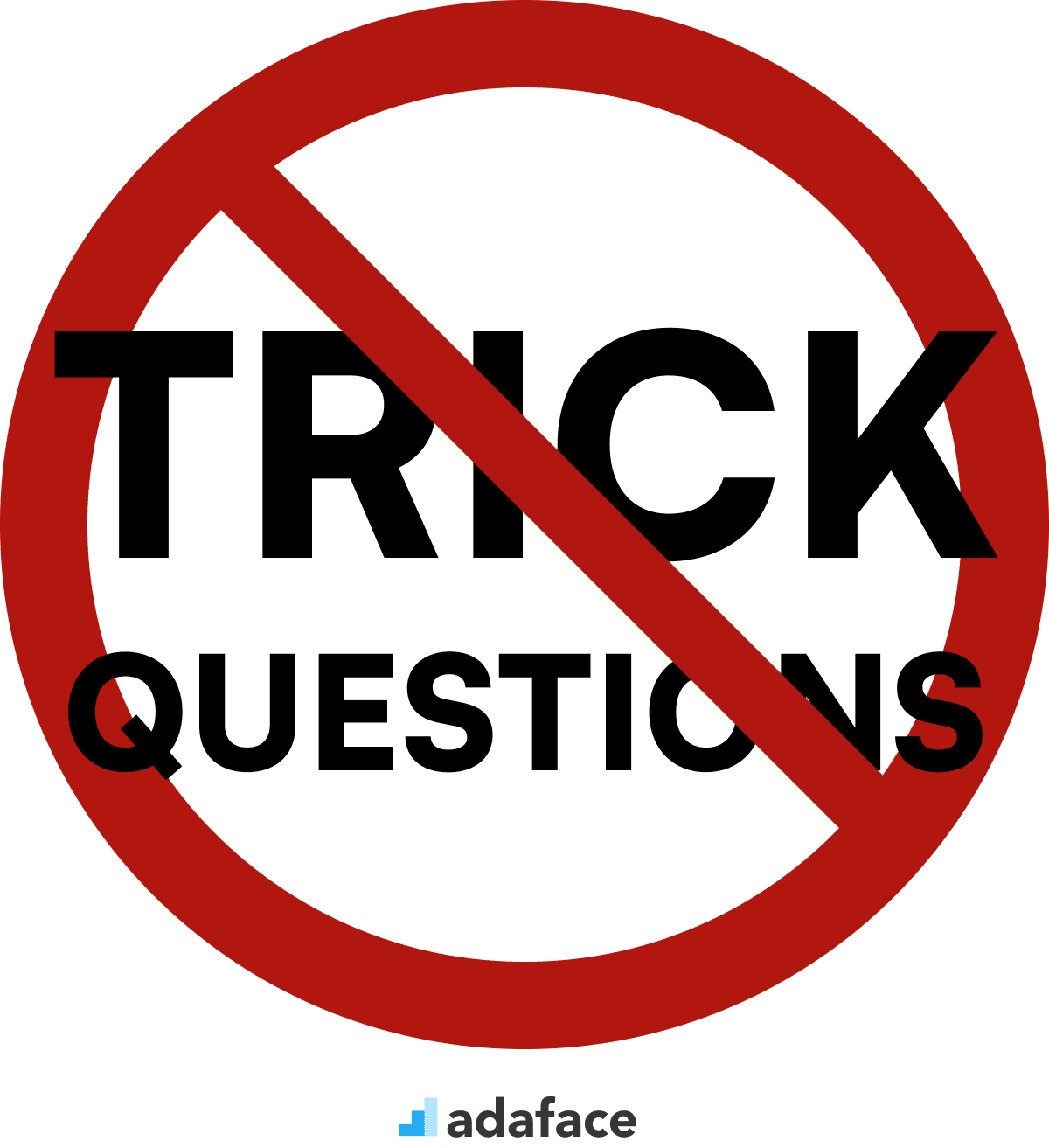 Traditional assessment tools use trick questions and puzzles for the screening, which creates a lot of frustration among candidates about having to go through irrelevant screening assessments.
The main reason we started Adaface is that traditional pre-employment assessment platforms are not a fair way for companies to evaluate candidates. At Adaface, our mission is to help companies find great candidates by assessing on-the-job skills required for a role.
Why we started Adaface ->
Reason #3
Non-googleable questions
We have a very high focus on the quality of questions that test for on-the-job skills. Every question is non-googleable and we have a very high bar for the level of subject matter experts we onboard to create these questions. We have crawlers to check if any of the questions are leaked online. If/ when a question gets leaked, we get an alert. We change the question for you & let you know.
These are just a small sample from our library of 10,000+ questions. The actual questions on this HTML/CSS Online Test will be non-googleable.
🧐 Question

Medium

Background Properties

Solve

Easy

Colorful sentences

Solve

Medium

Links

Solve

Medium

Let's Hack

Solve

Easy

Registration Queue

Solve

Medium

Longest Road

Solve

Medium

Visitors Count

Solve
🧐 Question
🔧 Skill

Medium

Background Properties

2 mins

HTML/CSS

Solve

Easy

Colorful sentences

2 mins

HTML/CSS

Solve

Medium

Links

2 mins

HTML/CSS

Solve

Medium

Let's Hack

3 mins

HTML/CSS

Solve

Easy

Registration Queue

30 mins

Coding

Solve

Medium

Longest Road

25 mins

Coding

Solve

Medium

Visitors Count

30 mins

Coding

Solve
| | 🧐 Question | 🔧 Skill | 💪 Difficulty | ⌛ Time | |
| --- | --- | --- | --- | --- | --- |
| | Background Properties | HTML/CSS | Medium | 2 mins | Solve |
| | Colorful sentences | HTML/CSS | Easy | 2 mins | Solve |
| | Links | HTML/CSS | Medium | 2 mins | Solve |
| | Let's Hack | HTML/CSS | Medium | 3 mins | Solve |
| | Registration Queue | Coding | Easy | 30 mins | Solve |
| | Longest Road | Coding | Medium | 25 mins | Solve |
| | Visitors Count | Coding | Medium | 30 mins | Solve |
Reason #4
1200+ customers in 75 countries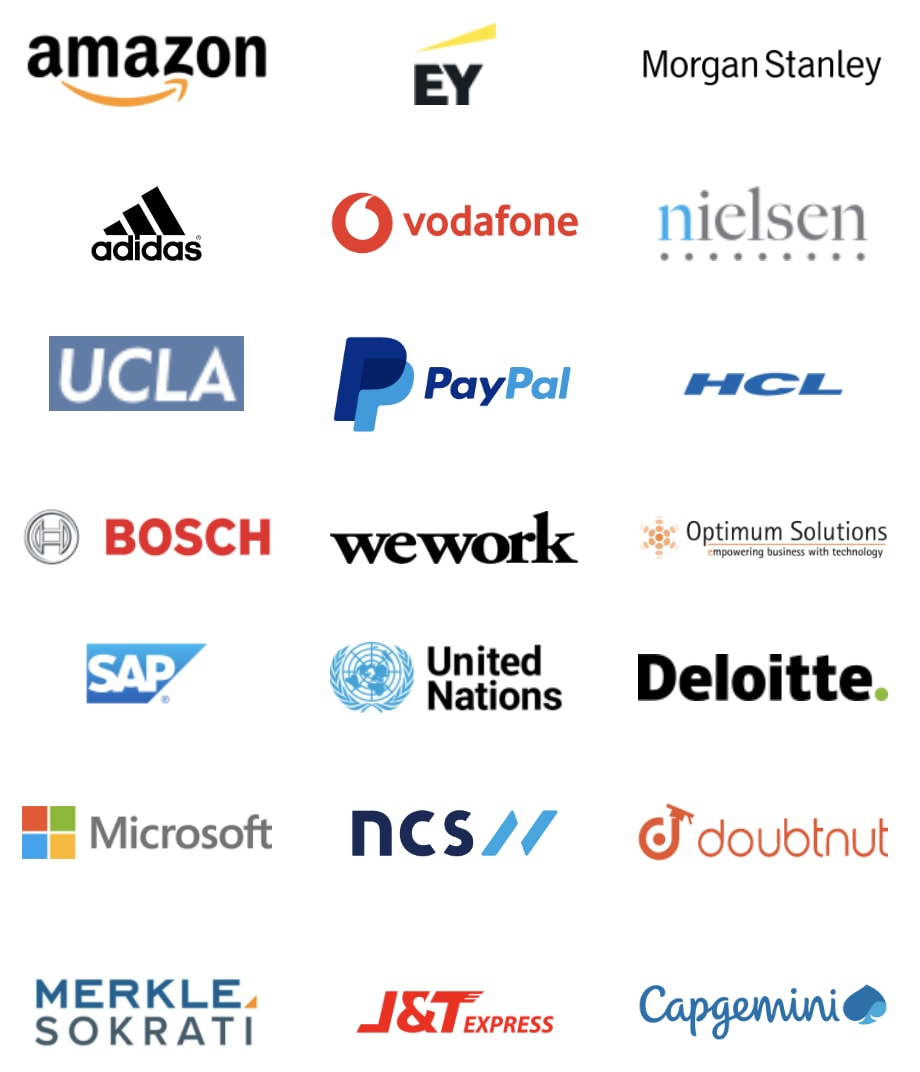 With Adaface, we were able to optimise our initial screening process by upwards of 75%, freeing up precious time for both hiring managers and our talent acquisition team alike!
Brandon Lee, Head of People, Love, Bonito
Reason #5
Designed for elimination, not selection
The most important thing while implementing the pre-employment HTML/CSS Online Test in your hiring process is that it is an elimination tool, not a selection tool. In other words: you want to use the test to eliminate the candidates who do poorly on the test, not to select the candidates who come out at the top. While they are super valuable, pre-employment tests do not paint the entire picture of a candidate's abilities, knowledge, and motivations. Multiple easy questions are more predictive of a candidate's ability than fewer hard questions. Harder questions are often "trick" based questions, which do not provide any meaningful signal about the candidate's skillset.
Reason #6
1 click candidate invites
Email invites: You can send candidates an email invite to the HTML/CSS Online Test from your dashboard by entering their email address.
Public link: You can create a public link for each test that you can share with candidates.
API or integrations: You can invite candidates directly from your ATS by using our pre-built integrations with popular ATS systems or building a custom integration with your in-house ATS.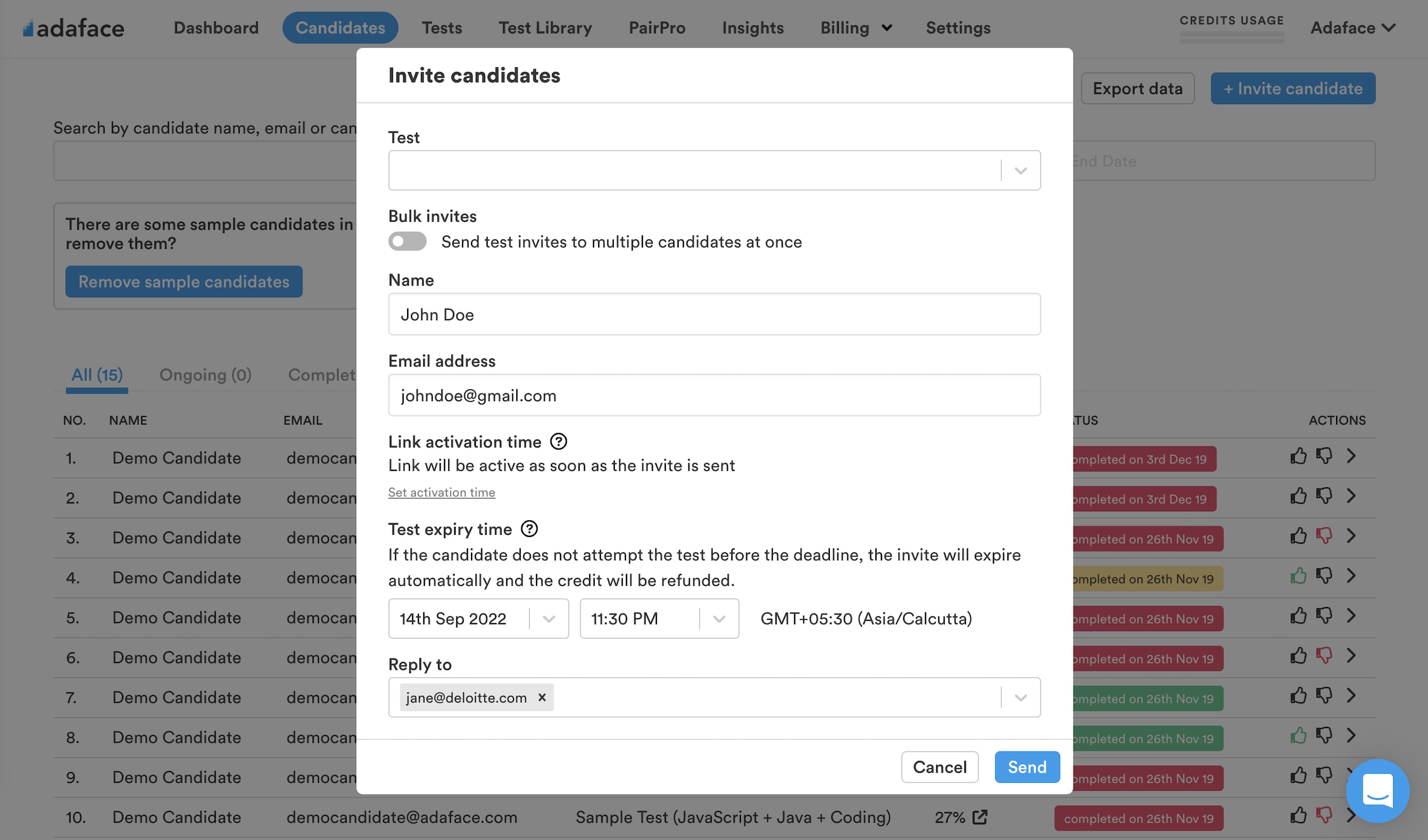 Reason #8
High completion rate
Adaface tests are conversational, low-stress, and take just 25-40 mins to complete.
This is why Adaface has the highest test-completion rate (86%), which is more than 2x better than traditional assessments.

Reason #9
Advanced Proctoring
Hur anpassar du testet för senior frontend -utvecklare?
Frågorna för äldre utvecklare kommer att involvera avancerade ämnen och kommer att ha högre svårighetsnivå. Här är få ämnen som frågorna kommer att baseras på för mellanliggande och erfarna webbutvecklare:
Fördjupad kunskap om hur CSS fungerar bakom kulisserna: kaskaden, specificitet, arv, värdebehandling, den visuella formateringsmodellen, boxmodellen, lådtyper, positioneringsscheman och staplingssammanhang
Responsiva bilder i HTML och CSS för snabbare sidbelastningar: Upplösningsomkoppling, densitetsomkoppling, konstriktning;
DOM -manipulation med JS
Avancerade CSS-väljare, pseudoklasser och pseudo-element
Avancerade CSS -animationer med @KeyFrames, Animation och övergång
JS-baserade animationer
SVG -bilder i HTML och CSS: Hur och varför man använder SVG, genererar SVG -spriter, byter SVG -färger i CSS och bästa praxis;
Advanced Responsive Design: Media Queries, Mobile-First vs Desktop-First, EM vs REM-enheter, Fluid Grids, Layout-typer, flexibla bilder, med mediefrågor för att testa för olika skärmbredd, pixeldensiteter och beröringsfunktioner
Moderna CSS-tekniker för att skapa fantastiska mönster: klippväg, bakgrundsklipp, mask-bild, bakgrundsblandning, form-outside, filter, bakgrundsfilter, objekt-fit, transform, kolumnräkning, bindestreck, perspektiv , calc () och anpassade CSS -egenskaper;
Dessutom kommer de kodande frågorna som används för att utvärdera JavaScript -färdigheter att vara av högre svårighetsnivå.
What roles can I use the HTML/CSS Online Test for?
Web Developer
Frontend Software Developer
Senior HTML Web Developer
Front-end Developer
Software Engineer (HTML/ CSS)
Senior Frontend Developer
Web Designer
What topics are covered in the HTML/ CSS Online Test?

The hiring managers felt that through the technical questions that they asked during the panel interviews, they were able to tell which candidates had better scores, and differentiated with those who did not score as well. They are highly satisfied with the quality of candidates shortlisted with the Adaface screening.
minskning av screeningstiden
HTML/CSS Online Test FAQs
HTML (Hypertext Markup Language) är den mest grundläggande byggstenen på webben. Den definierar betydelsen och strukturen för webbinnehåll. Andra tekniker förutom HTML används vanligtvis för att beskriva en webbsides utseende/presentation (CSS) eller funktionalitet/beteende (JavaScript).
HTML-utvecklare ansvarar för den fullständiga kodningen av webbplatser. De ger teknisk support till användare, direkta projekt, kodwebbplatser, utvecklar webbaserade applikationer och utför tester på webbplatser. De arbetar med andra kodare, designers och innehållsutvecklare, vilket innebär att kommunikationsförmågor är viktiga. HTML -utvecklare måste kunna översätta mönster till kod och skriva teknisk dokumentation.
CSS -utvecklare är webbproffs vars huvudansvar är att leverera en polerad och utformad produkt till en användares webbläsare. Nästan varje webbplats använder CSS. De flesta frontend eller till och med fullstackutvecklare kunde skriva CSS-koden. Men inte alla kan fixa varje CSS -fel eller implementera mönster utan att inveckla HTML -kod eller förlita sig på JavaScript onödigt.
En HTML/ CSS -utvecklarens ansvar skulle vanligtvis inkludera:
-Översättning av designer mock-ups och trådramar till front-end-kod -Front-End-integration med en back-end-ramverk
Optimera applikationen för maximal hastighet och skalbarhet
försäkra att all användarinmatning valideras innan du skickar till back-end
Bygg återanvändbar kod och bibliotek för framtida användning
Integrera data från olika back-end-tjänster och databaser
Samarbeta med webbdesigners för att matcha visuell design avsikt
Kan jag utvärdera JavaScript tillsammans med HTML/ CSS?
Ja. Vi stöder utvärdering av JavaScript och HTML/ CSS i samma bedömning. Du kan granska vårt standardklara färdiga javascript, html/css test för att förstå hur bedömningen skulle utformas. För anpassade bedömningar utformar vi frågorna enligt din arbetsbeskrivning och det slutliga testet kommer att utvärdera JavaScript, HTML/ CSS och kodningskunskaper tillsammans.
Kan jag utvärdera frontendramar tillsammans med HTML/ CSS som React/ Angular/ Vue?
Ja. Du kan utvärdera flera färdigheter i en enda bedömning. Du kan kontrollera vår standard React, [Angular](https://www.adaface.com/assessment-test/ Angularjs-test), vue bedömningar för att få en känsla av vilka frågor som skulle ställas. Du kan få en anpassad bedömning utformad som har frågor för att utvärdera alla måste-ha färdigheter i din arbetsbeskrivning. Så för en standard REACT -utvecklarroll kommer testet att ha frågor för att utvärdera React, JavaScript, HTML/ CSS och kodningskunskaper.
Kan jag kombinera flera färdigheter till en anpassad bedömning?
Ja absolut. Anpassade bedömningar ställs in baserat på din arbetsbeskrivning och kommer att innehålla frågor om alla måste-ha färdigheter du anger.
Har du några anti-cheating eller proctoring-funktioner på plats?
Vi har följande anti-cheating-funktioner på plats:
Icke-Googleable-frågor
IP -proctoring
webbproctoring
webbkamera proctoring
Detektion av plagiering
säker webbläsare
Läs mer om proctoring -funktionerna.
Hur tolkar jag testresultat?
Det främsta att tänka på är att en bedömning är ett eliminationsverktyg, inte ett urvalsverktyg. En kompetensbedömning är optimerad för att hjälpa dig att eliminera kandidater som inte är tekniskt kvalificerade för rollen, den är inte optimerad för att hjälpa dig hitta den bästa kandidaten för rollen. Så det ideala sättet att använda en bedömning är att bestämma en tröskelpoäng (vanligtvis 55%, vi hjälper dig att jämföra) och bjuda in alla kandidater som gör poäng över tröskeln för nästa intervjurundor.
Vilken erfarenhetsnivå kan jag använda detta test för?
Varje AdaFace -bedömning anpassas till din arbetsbeskrivning/ idealisk kandidatperson (våra ämnesexperter kommer att välja rätt frågor för din bedömning från vårt bibliotek med 10000+ frågor). Denna bedömning kan anpassas för alla erfarenhetsnivåer.
Får varje kandidat samma frågor?
Ja, det gör det mycket lättare för dig att jämföra kandidater. Alternativ för MCQ -frågor och ordningen på frågor randomiseras. Vi har anti-cheating/proctoring -funktioner på plats. I vår företagsplan har vi också möjlighet att skapa flera versioner av samma bedömning med frågor om liknande svårighetsnivåer.
Jag är kandidat. Kan jag prova ett träningstest?
Nej. Tyvärr stöder vi inte övningstester just nu. Du kan dock använda våra exempelfrågor för övning.
Vad är kostnaden för att använda detta test?
Kan jag få en gratis provperiod?
Plattformen är helt självbetjänande, så här är ett sätt att gå vidare:
Du kan registrera dig gratis för att få en känsla för hur det fungerar.
Den kostnadsfria provperioden inkluderar en provbedömning (Java/JavaScript) som du hittar i din instrumentpanel när du registrerar dig. Du kan använda den för att granska kvaliteten på frågorna och kandidaternas upplevelse av ett konversationstest på Adaface.
För att granska kvaliteten på frågorna kan du också granska våra offentliga frågor för 50+ färdigheter här.
När du är övertygad om att du vill testa det med riktiga bedömningar och kandidater kan du välja en plan enligt dina krav.
Jag flyttade precis till en betald plan. Hur kan jag begära en anpassad bedömning?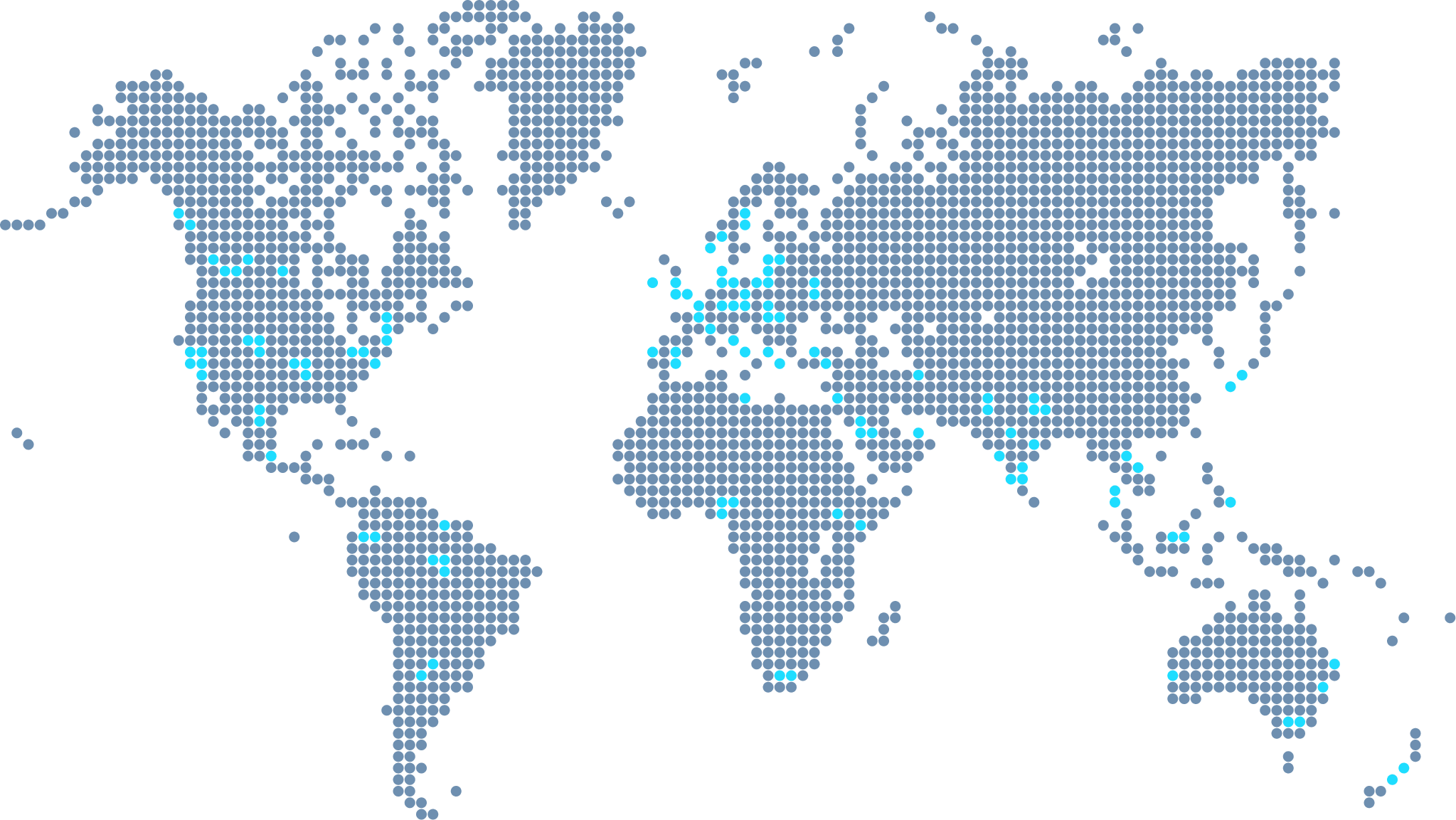 Join 1200+ companies in 75+ countries.
Prova det mest kandidatvänliga utvärderingsverktyget idag.

Ready to use the Adaface HTML/CSS Online Test?
Ready to use the Adaface HTML/CSS Online Test?