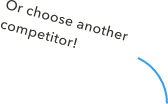 Adaface vs
Evaluate coding skills, programming languages, software engineering frameworks and hands-on coding skills using an intelligent chatbot with in-built code editor.
Adaface is differentiator in the assessment market with the chatbot, Ada. Ada provides an amazing candidate relationship mechanism. Our candidates have mentioned that they enjoy taking the test. This has significantly increased our test taking rate, as compared to the previous assessment tool we were using before Adaface.
Vishak Bharadwaj Prasad
Strategic HR, Monocept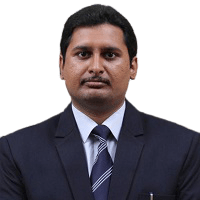 Adaface is "you'll never go back" better
First we'd just like to give a quick nod to the team at imocha. They are part of the ecosystem helping companies hire great candidates and have been in the space for a while. So what's the difference between imocha and Adaface? Sure there are features and product stuff that's different but the biggest difference is how much we care about candidate experience. We want to ensure every candidate leaves the screening experience with a smile. We believe that status quo tech assessment platforms are not a fair way for companies to evaluate candidates. We started Adaface to help companies find strong teammates by assessing on-the-job skills required for a role. We set up 45 min candidate-friendly, custom assessments that test for on-the-job skills.
Expert designed questions to evaluate on-the-jobs skills
Test multiple skills in a single assessment customized for your job description
Companies around the world use Adaface conversational assessments
83%

reduction in time to hire
3x

interview-to-hire ratio
75%

reduction in hours/hire
Candidates love Adaface
Choose Adaface over imocha to deliver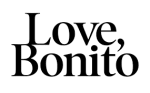 С помощью Adaface мы смогли оптимизировать наш первоначальный процесс проверки на 75%, освобождая драгоценное время как для менеджеров по найму, так и для нашей команды по приобретению талантов!
Brandon Lee, Глава людей, Love, Bonito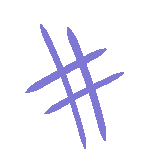 Мы оценили несколько их конкурентов и обнаружили, что Adaface является наиболее убедительным. Отличная библиотека вопросов по умолчанию, которая предназначена для проверки подгонки, а не запоминания алгоритмов.

Используйте наиболее удобный инструмент оценки кандидатов
(100% бесплатно, чтобы начать, не требуется кредитная карта)