Pink Village is the leading movie theatre in Singapore, and offers a wide variety of new and upcoming movie releases with varied cinematic experiences. Given the coronavirus pandemic, they need to implement safe distancing measures. They came to the conclusion that after every 2 seats in a row, 2 seats should be kept vacant. 

They need to alter the online booking experience accordingly, such that users should not be able to purchase an odd number of tickets. You are the product manager for the online ticketing system. What changes would you make?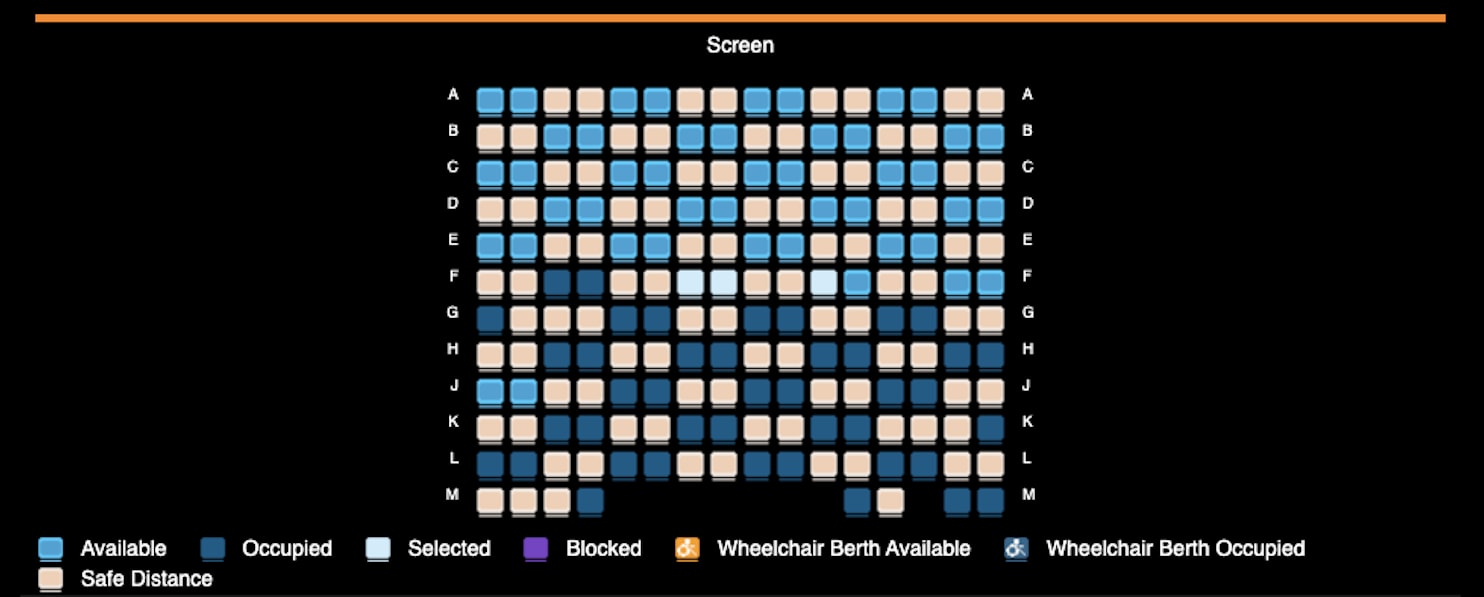 A: Users should be able to purchase any number of tickets.

B: The "Buy Now" button should disappear if the user has selected an odd number of tickets. 

C: Users who select an odd number of seats should see an error pop-up when they click on the "Buy Now" button. 

D: When a user selects an odd number of tickets, they should see a message on the same screen notifying them of the restriction. 

E: If a user is trying to purchase 3 tickets, they should be charged for 4 tickets. 

F: This is an extremely confusing flow, we should temporarily halt online bookings, and only allow users to purchase tickets at the movie theatre.