Machine Learning Assessment Test
About the test:
The pre-employment machine learning assessment test evaluates a candidate's understanding of machine learning fundamentals like feature engineering, regression, variance, conditional probability, clustering, decision trees, nearest neighbors, Naïve Bayes, bias and overfitting. The test also assesses them on their ability to collect and prepare the dataset, train a model, evaluate the model, and iteratively improve the model's performance.
Covered skills:
Linear Regression
Classification
Gradient Descent
Accuracy Matrix
See all covered skills
9 reasons why
9 reasons why
Adaface Machine Learning Assessment Test is the most accurate way to shortlist Machine Learning Engineers
Reason #1
Tests for on-the-job skills
The Machine Learning Assessment Test helps recruiters and hiring managers identify qualified candidates from a pool of resumes, and helps in taking objective hiring decisions. It reduces the administrative overhead of interviewing too many candidates and saves time by filtering out unqualified candidates.
The pre-employment machine learning assessment test screens candidates for the typical skills recruiters look for Machine Learning developer roles:
Experience designing, developing, and researching Machine Learning models
Deep understanding of fundamental data structures and data modeling
Expertise in math, probability and statistics
Ability to write robust code
Experience with machine learning frameworks (like Keras, PyTorch, Tensorflow etc.) and libraries (like scikit-learn, Numpy, Pandas etc.)
Ability to choose hardware for running an ML model with the needed latency
The insights generated from this assessment can be used by recruiters and hiring managers to identify the best candidates for Machine Learning developer roles. Anti-cheating features enable you to be comfortable with conducting assessments online. The Machine Learning Assessment Test is ideal for helping recruiters identify which candidates have the skills to do well on the job.
Reason #2
No trick questions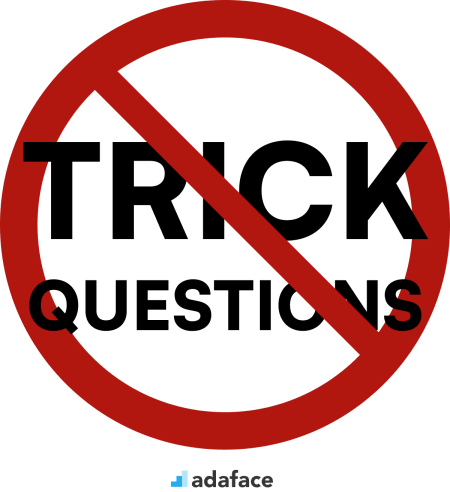 Traditional assessment tools use trick questions and puzzles for the screening, which creates a lot of frustration among candidates about having to go through irrelevant screening assessments.
The main reason we started Adaface is that traditional pre-employment assessment platforms are not a fair way for companies to evaluate candidates. At Adaface, our mission is to help companies find great candidates by assessing on-the-job skills required for a role.
Why we started Adaface ->
Reason #3
Non-googleable questions
We have a very high focus on the quality of questions that test for on-the-job skills. Every question is non-googleable and we have a very high bar for the level of subject matter experts we onboard to create these questions. We have crawlers to check if any of the questions are leaked online. If/ when a question gets leaked, we get an alert. We change the question for you & let you know.
These are just a small sample from our library of 10,000+ questions. The actual questions on this Machine Learning Assessment Test will be non-googleable.
🧐 Question

Hard

n-gram generator

Solve
🧐 Question
🔧 Skill

Hard

n-gram generator

2 mins

Machine Learning

Solve
| | 🧐 Question | 🔧 Skill | 💪 Difficulty | ⌛ Time | |
| --- | --- | --- | --- | --- | --- |
| | n-gram generator | Machine Learning | Hard | 2 mins | Solve |
Reason #4
1200+ customers in 75 countries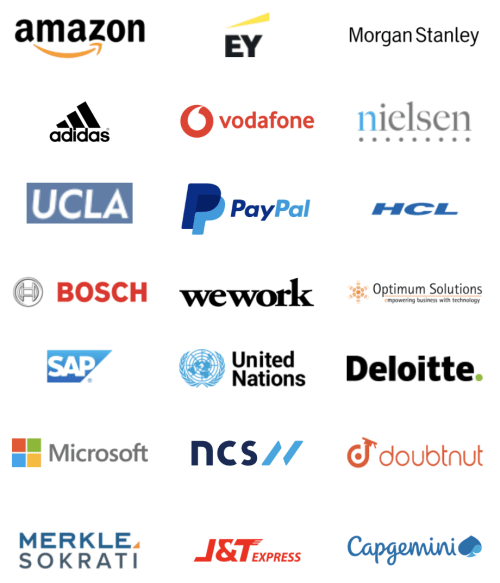 With Adaface, we were able to optimise our initial screening process by upwards of 75%, freeing up precious time for both hiring managers and our talent acquisition team alike!
Brandon Lee, Head of People, Love, Bonito
Reason #5
Designed for elimination, not selection
The most important thing while implementing the pre-employment Machine Learning Assessment Test in your hiring process is that it is an elimination tool, not a selection tool. In other words: you want to use the test to eliminate the candidates who do poorly on the test, not to select the candidates who come out at the top. While they are super valuable, pre-employment tests do not paint the entire picture of a candidate's abilities, knowledge, and motivations. Multiple easy questions are more predictive of a candidate's ability than fewer hard questions. Harder questions are often "trick" based questions, which do not provide any meaningful signal about the candidate's skillset.
Reason #6
1 click candidate invites
Email invites: You can send candidates an email invite to the Machine Learning Assessment Test from your dashboard by entering their email address.
Public link: You can create a public link for each test that you can share with candidates.
API or integrations: You can invite candidates directly from your ATS by using our pre-built integrations with popular ATS systems or building a custom integration with your in-house ATS.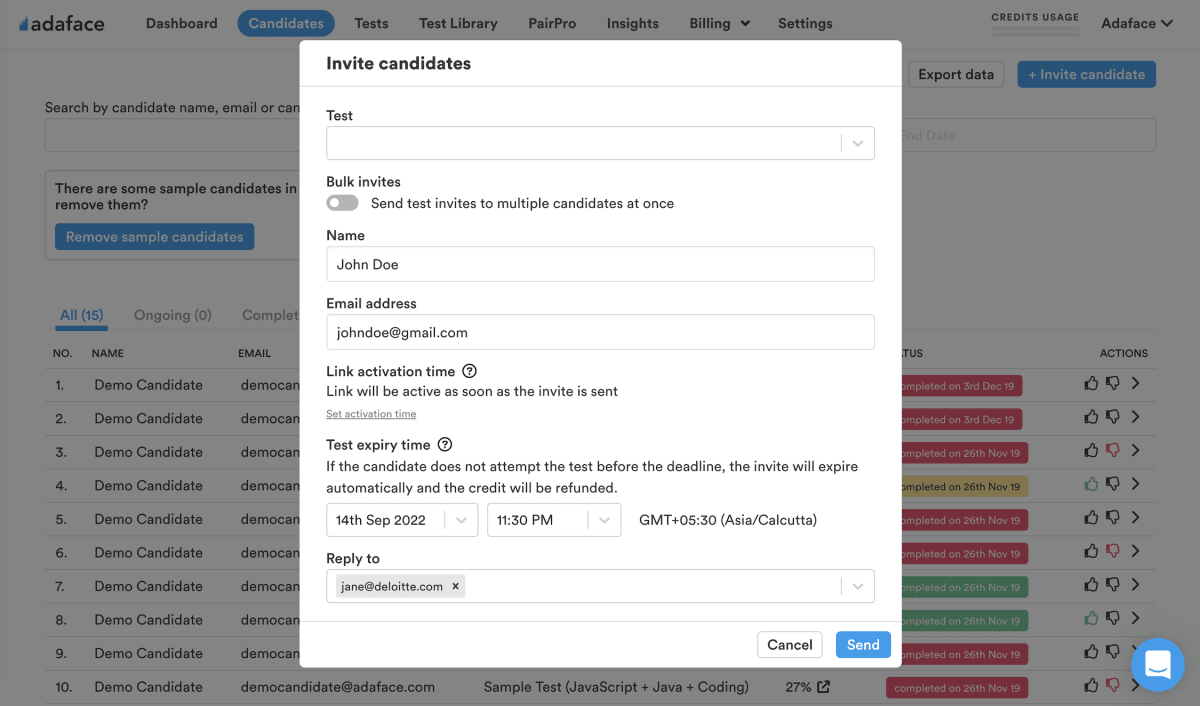 Reason #8
High completion rate
Adaface tests are conversational, low-stress, and take just 25-40 mins to complete.
This is why Adaface has the highest test-completion rate (86%), which is more than 2x better than traditional assessments.

Reason #9
Advanced Proctoring
About Machine Learning Developer Roles
Machine learning (ML) is a subset of artificial intelligence (AI) that enables software programmes to grow increasingly effective at predicting outcomes without explicitly programming them to do so. Machine learning algorithms estimate new output values by using past data as input.
A machine learning (ML) developer is an expert in training models with data. Following that, the models are utilised to automate activities such as image classification, speech recognition, and market forecasting.
A machine learning developer creates a solution that is unique to each situation. The only way to get the best results is to thoroughly process the data and use the appropriate algorithm for the current situation.
Typical Machine Learning Developer/Engineer responsibilities include:
Understanding corporate objectives and creating models to assist them be accomplished, as well as measurements to track their success
Managing available resources such as hardware, data, and staff in order to meet deadlines
Analyzing the ML algorithms that may be utilised to tackle a particular problem and evaluating them based on their likelihood of success
Exploring and visualising data
Verifying and/or assuring data quality through data cleansing
Locating public datasets that might be utilised for training
Developing Validation Methodologies
Specifying the preprocessing or feature engineering that will be performed on a given dataset
Creating pipelines for data augmentation
Analyzing the model's flaws and devising solutions to overcome them
What roles can I use the Machine Learning Assessment Test for?
Machine Learning Engineer
Machine Learning Developer
What topics are covered in the Machine Learning Assessment Test?

The hiring managers felt that through the technical questions that they asked during the panel interviews, they were able to tell which candidates had better scores, and differentiated with those who did not score as well. They are highly satisfied with the quality of candidates shortlisted with the Adaface screening.
Reduksjon i screeningstid
Machine Learning Online Test FAQs
Hvilken type spørsmål inkluderer maskinlæringstesten?
Denne læringstesten før ansettelse består av scenaribaserte spørsmål som krever at kandidater demonstrerer deres evne til å:
Forbered data for maskinlæringsalgoritmer
Bruk ML -algoritmer som logistisk regresjon, støttevektormaskiner, beslutningstrær og tilfeldige skoger for klassifisering
Bygg grupperingsalgoritmer
foreslå den mest passende algoritmen for en spesifikk brukssak
estimere ytelsen til læringsalgoritmer
Kan denne testen eller vurderingen brukes til seniormaskinlæringsingeniørroller?
For seniormaskinlæringsingeniører kan du be om en tilpasset test. Innen 48 timer vil fagekspertene våre tilpasse vurderingen i samsvar med stillingsbeskrivelsen og ansiennitetsnivået. En typisk test for seniorroller, i tillegg til grunnleggende testen vil fokusere på å teste en kandidats evne til å:
Struktur ML -prosjekter
Identifiser mangler ved forskjellige maskinlæringsalgoritmer
Design en datarensing og datasikingsprosess
Velg riktig evalueringsmålinger for å forbedre modellytelsen
Vurdere effekten av maskinvareytelse på maskinlæringsalgoritmer
Kan jeg kombinere flere ferdigheter til en tilpasset vurdering?
Ja absolutt. Tilpassede vurderinger er satt opp basert på stillingsbeskrivelsen din, og vil inneholde spørsmål om alle må-ha ferdigheter du spesifiserer.
Har du noen anti-juksende eller proktoreringsfunksjoner på plass?
Vi har følgende anti-juksede funksjoner på plass:
Ikke-googlable spørsmål
IP Proctoring
Nettproctoring
Webcam Proctoring
Deteksjon av plagiering
Sikker nettleser
Les mer om Proctoring -funksjonene.
Hvordan tolker jeg testresultater?
Den viktigste tingen å huske på er at en vurdering er et eliminasjonsverktøy, ikke et seleksjonsverktøy. En ferdighetsvurdering er optimalisert for å hjelpe deg med å eliminere kandidater som ikke er teknisk kvalifisert for rollen, det er ikke optimalisert for å hjelpe deg med å finne den beste kandidaten for rollen. Så den ideelle måten å bruke en vurdering på er å bestemme en terskelpoeng (vanligvis 55%, vi hjelper deg med å benchmark) og invitere alle kandidater som scorer over terskelen for de neste rundene med intervjuet.
Hvilken opplevelsesnivå kan jeg bruke denne testen til?
Hver ADAFACE -vurdering er tilpasset din stillingsbeskrivelse/ ideell kandidatperson (våre fageksperter vil velge de riktige spørsmålene for din vurdering fra vårt bibliotek med 10000+ spørsmål). Denne vurderingen kan tilpasses for ethvert opplevelsesnivå.
Får hver kandidat de samme spørsmålene?
Ja, det gjør det mye lettere for deg å sammenligne kandidater. Alternativer for MCQ -spørsmål og rekkefølgen på spørsmål er randomisert. Vi har anti-juksing/proctoring funksjoner på plass. I vår bedriftsplan har vi også muligheten til å lage flere versjoner av den samme vurderingen med spørsmål med lignende vanskelighetsnivåer.
Jeg er en kandidat. Kan jeg prøve en praksisprøve?
Nei. Dessverre støtter vi ikke praksisprøver for øyeblikket. Du kan imidlertid bruke eksemplet spørsmål for praksis.
Hva koster ved å bruke denne testen?
Kan jeg få en gratis prøveperiode?
Jeg flyttet nettopp til en betalt plan. Hvordan kan jeg be om en tilpasset vurdering?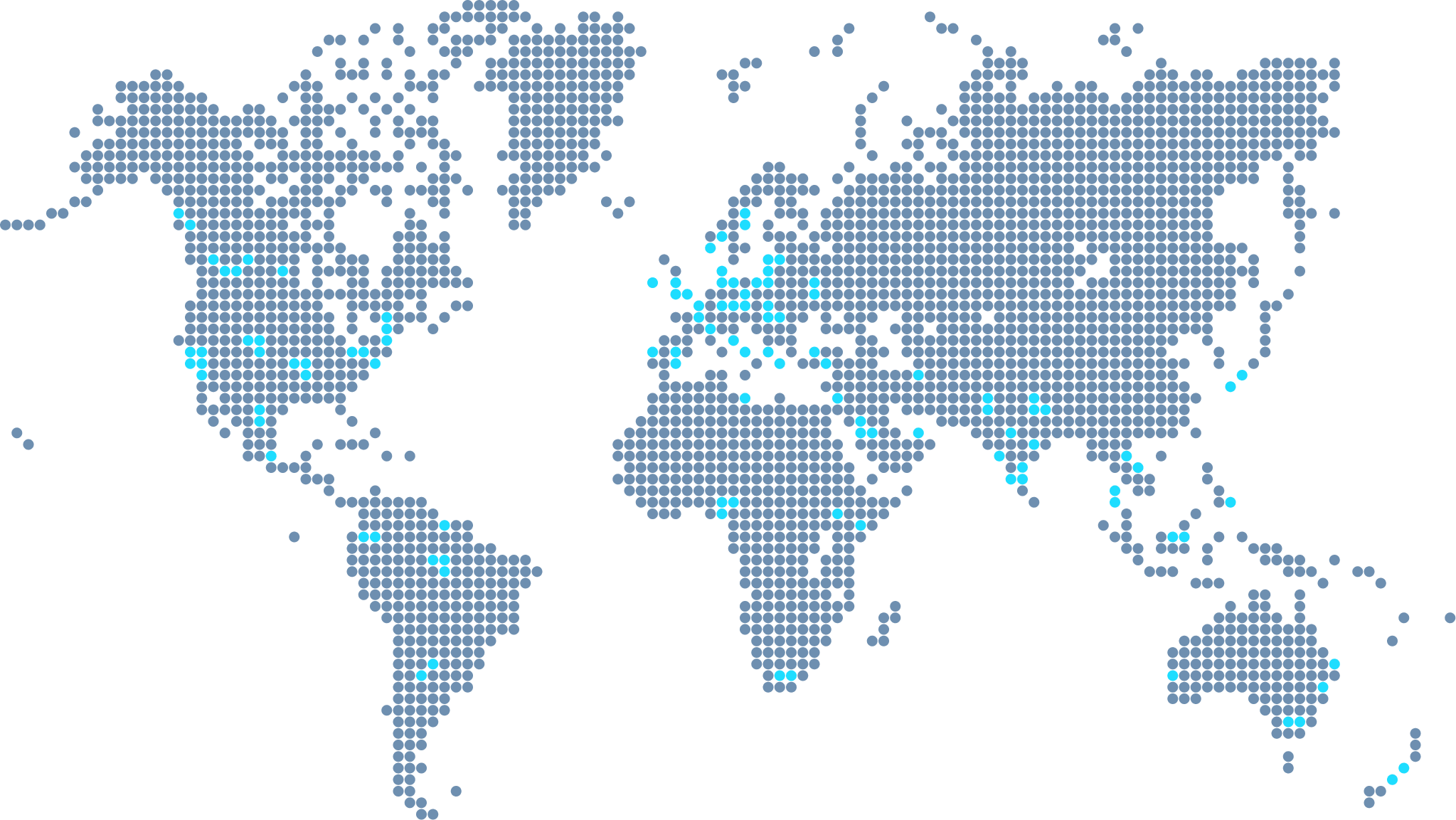 Join 1200+ companies in 75+ countries.
Prøv det mest kandidatvennlige ferdighetsvurderingsverktøyet i dag.

Ready to use the Adaface Machine Learning Assessment Test?
Ready to use the Adaface Machine Learning Assessment Test?