About the test:
The HTML/ CSS test evaluates a candidate's ability to create web pages and style them using CSS. Using scenario-based MCQ questions, it evaluates knowledge of HTML (DOM, tags, forms, tables etc.) and critical CSS concepts (box model, positioning, styling, Flexbox, Grid etc.) and the ability to build responsive layouts. The test also includes simple coding questions to evaluate hands-on programming knowledge.
Covered skills:
Core HTML tags
Core CSS (box model; inheritance; specificity)
Handling HTML forms
Styling HTML elements with CSS
See all covered skills
9 reasons why
9 reasons why
Adaface HTML/ CSS Online Test is the most accurate way to shortlist Web Developers
Reason #1
Tests for on-the-job skills
HTML/ CSS Online Assessment Test er designet og validert av bransjeeksperter for å hjelpe teknologiske rekrutterere og ansette ledere til å vurdere kandidatenes HTML/ CSS -programmeringsevner. Topp teknologiselskaper bruker vår HTML/ CSS -programmeringstest for å redusere screeningtiden for kandidat med 85%.
Testen sikrer at kandidatene har følgende egenskaper:
Kunnskap om kjerne HTML -tagger og CSS -egenskaper
Evne til å lage responsiv HTML med moderne oppsett- rutenett, Flexbox
Kunnskap om hvordan CSS fungerer bak kulissene
Styling HTML -elementer med CSS for å være nærmere design mockups
Håndtering av bilder, skrifter, videoer i HTML
Opprette lesbar og skalerbar HTML og CSS -kode
Forstå JS Dom -manipulasjon
Hands-on JavaScript-programmeringsspråk
Reason #2
No trick questions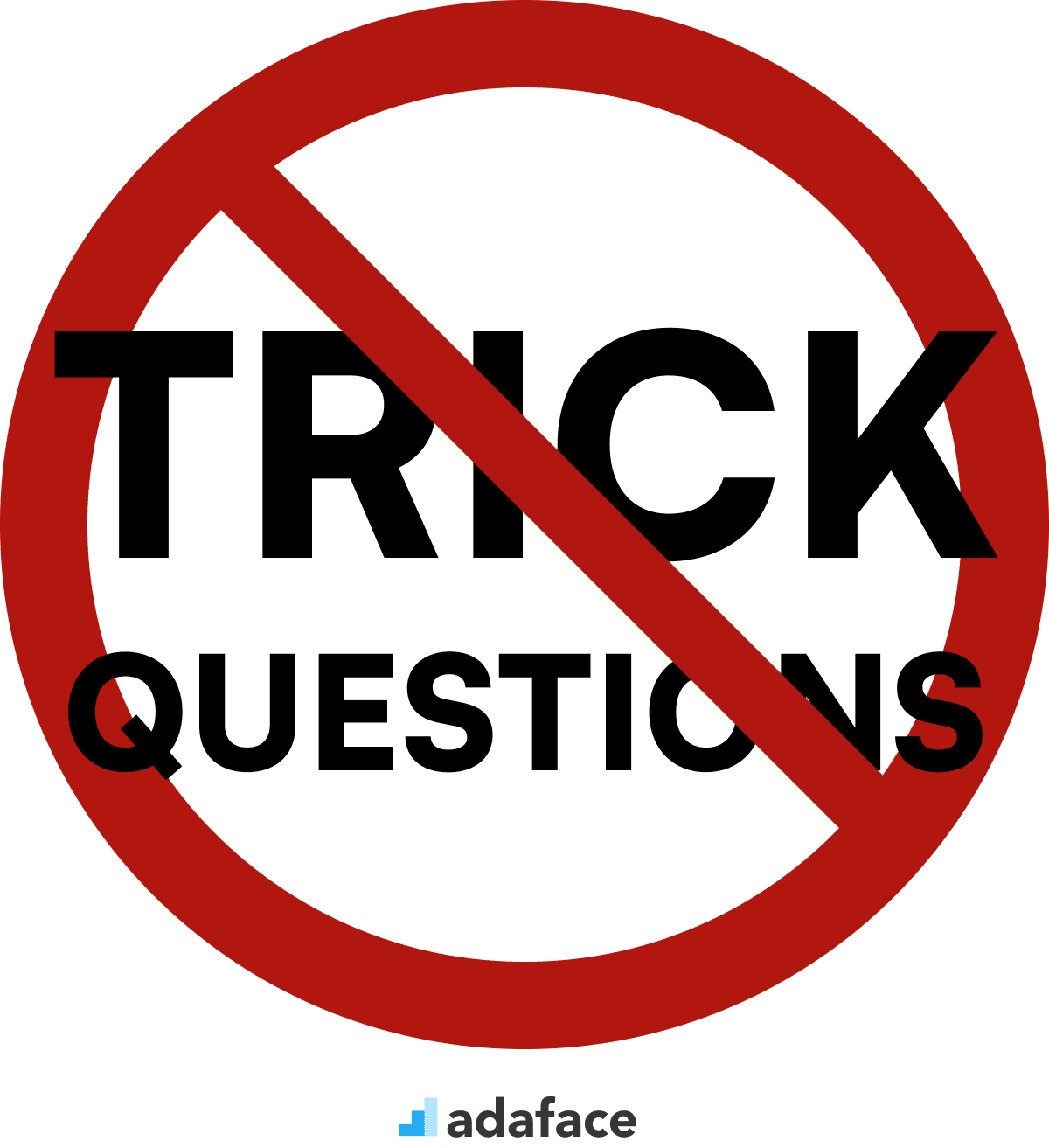 Traditional assessment tools use trick questions and puzzles for the screening, which creates a lot of frustration among candidates about having to go through irrelevant screening assessments.
The main reason we started Adaface is that traditional pre-employment assessment platforms are not a fair way for companies to evaluate candidates. At Adaface, our mission is to help companies find great candidates by assessing on-the-job skills required for a role.
Why we started Adaface ->
Reason #3
Non-googleable questions
We have a very high focus on the quality of questions that test for on-the-job skills. Every question is non-googleable and we have a very high bar for the level of subject matter experts we onboard to create these questions. We have crawlers to check if any of the questions are leaked online. If/ when a question gets leaked, we get an alert. We change the question for you & let you know.
These are just a small sample from our library of 10,000+ questions. The actual questions on this HTML/CSS Online Test will be non-googleable.
🧐 Question

Medium

Background Properties

Solve

Easy

Colorful sentences

Solve

Medium

Links

Solve

Medium

Let's Hack

Solve

Easy

Registration Queue

Solve

Medium

Longest Road

Solve

Medium

Visitors Count

Solve
🧐 Question
🔧 Skill

Medium

Background Properties

2 mins

HTML/CSS

Solve

Easy

Colorful sentences

2 mins

HTML/CSS

Solve

Medium

Links

2 mins

HTML/CSS

Solve

Medium

Let's Hack

3 mins

HTML/CSS

Solve

Easy

Registration Queue

30 mins

Coding

Solve

Medium

Longest Road

25 mins

Coding

Solve

Medium

Visitors Count

30 mins

Coding

Solve
| | 🧐 Question | 🔧 Skill | 💪 Difficulty | ⌛ Time | |
| --- | --- | --- | --- | --- | --- |
| | Background Properties | HTML/CSS | Medium | 2 mins | Solve |
| | Colorful sentences | HTML/CSS | Easy | 2 mins | Solve |
| | Links | HTML/CSS | Medium | 2 mins | Solve |
| | Let's Hack | HTML/CSS | Medium | 3 mins | Solve |
| | Registration Queue | Coding | Easy | 30 mins | Solve |
| | Longest Road | Coding | Medium | 25 mins | Solve |
| | Visitors Count | Coding | Medium | 30 mins | Solve |
Reason #4
1200+ customers in 75 countries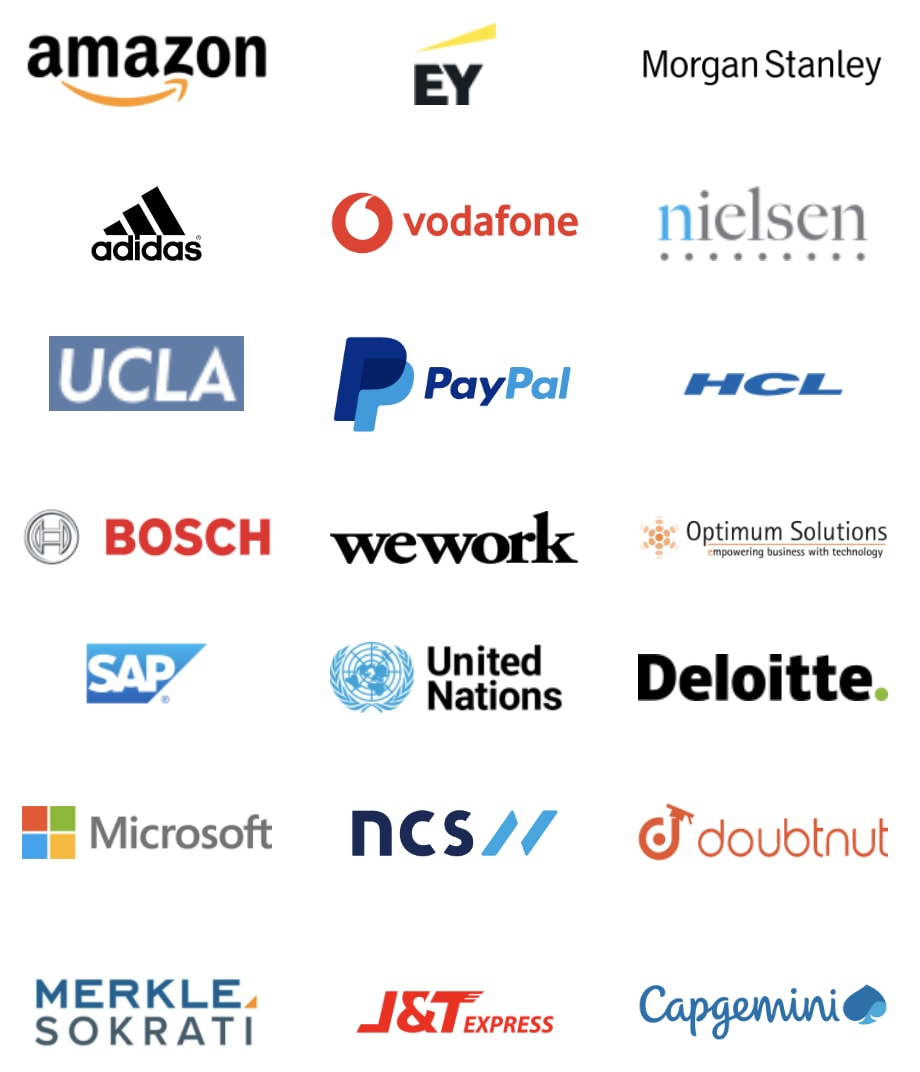 With Adaface, we were able to optimise our initial screening process by upwards of 75%, freeing up precious time for both hiring managers and our talent acquisition team alike!
Brandon Lee, Head of People, Love, Bonito
Reason #5
Designed for elimination, not selection
The most important thing while implementing the pre-employment HTML/CSS Online Test in your hiring process is that it is an elimination tool, not a selection tool. In other words: you want to use the test to eliminate the candidates who do poorly on the test, not to select the candidates who come out at the top. While they are super valuable, pre-employment tests do not paint the entire picture of a candidate's abilities, knowledge, and motivations. Multiple easy questions are more predictive of a candidate's ability than fewer hard questions. Harder questions are often "trick" based questions, which do not provide any meaningful signal about the candidate's skillset.
Reason #6
1 click candidate invites
Email invites: You can send candidates an email invite to the HTML/CSS Online Test from your dashboard by entering their email address.
Public link: You can create a public link for each test that you can share with candidates.
API or integrations: You can invite candidates directly from your ATS by using our pre-built integrations with popular ATS systems or building a custom integration with your in-house ATS.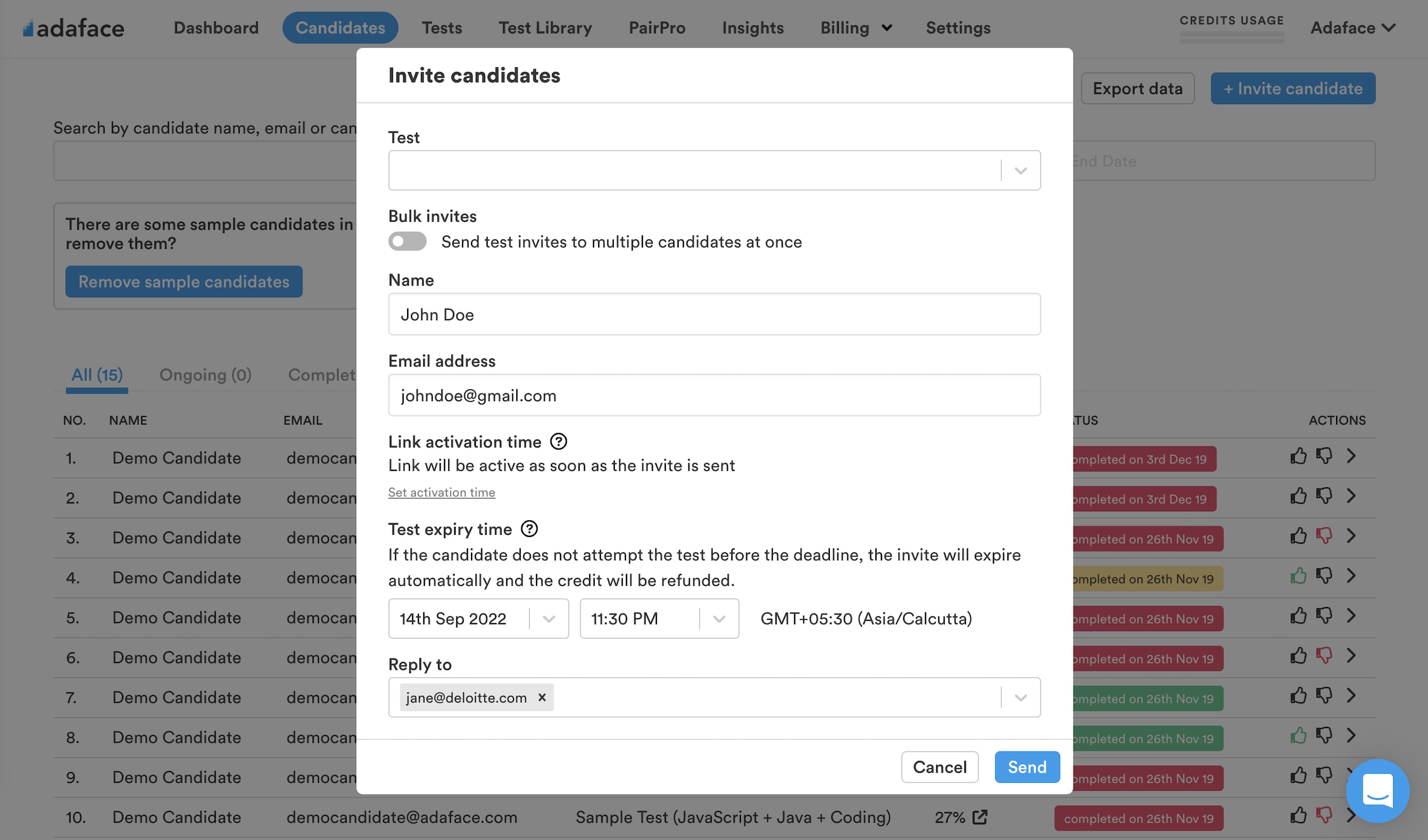 Reason #8
High completion rate
Adaface tests are conversational, low-stress, and take just 25-40 mins to complete.
This is why Adaface has the highest test-completion rate (86%), which is more than 2x better than traditional assessments.

Reason #9
Advanced Proctoring
Hvordan tilpasser du testen for senior frontend -utviklere?
Spørsmålene for seniorutviklere vil involvere avanserte emner og vil ha høyere vanskelighetsnivå. Her er få emner spørsmålene vil være basert på for mellomliggende og erfarne nettutviklere:
Dybder kunnskap om hvordan CSS fungerer bak kulissene: kaskaden, spesifisitet, arv, verdibehandling, den visuelle formateringsmodellen, boksmodellen, boksetyper, posisjonsordninger og stablingssammenhenger
Responsive bilder i HTML og CSS for raskere sidelaster: Oppløsningsbytte, tetthetsbytte, kunstretning;
Dom -manipulasjon ved hjelp av JS
Avanserte CSS-velgere, pseudoklasser og pseudo-elementer
Avanserte CSS -animasjoner med @keyframes, animasjon og overgang
JS-baserte animasjoner
SVG -bilder i HTML og CSS: Hvordan og hvorfor bruke SVG, generere SVG -sprites, endre SVG -farger i CSS og beste praksis;
Avansert responsiv design: Media-spørsmål, mobile første vs desktop-first, EM vs REM-enheter, fluidnett, layouttyper, fleksible bilder, ved hjelp av mediespørsmål for å teste for forskjellige skjermbredder, piksel tetthet og berøringsfunksjoner
Moderne CSS-teknikker for å lage fantastiske design: Clip-Path, Background-Clip, Mask-Image, Background-Blend-Mode, Shape-Outside, Filter, Backrop-Filter, Object-Fit, Transform, Colonne-Count, bindestrener, perspektiv , Calc () og tilpassede CSS -egenskaper;
I tillegg vil kodingsspørsmålene som brukes til å evaluere JavaScript -ferdigheter være av høyere vanskelighetsnivå.
What roles can I use the HTML/CSS Online Test for?
Web Developer
Frontend Software Developer
Senior HTML Web Developer
Front-end Developer
Software Engineer (HTML/ CSS)
Senior Frontend Developer
Web Designer
What topics are covered in the HTML/ CSS Online Test?

The hiring managers felt that through the technical questions that they asked during the panel interviews, they were able to tell which candidates had better scores, and differentiated with those who did not score as well. They are highly satisfied with the quality of candidates shortlisted with the Adaface screening.
Reduksjon i screeningstid
HTML/CSS Online Test FAQs
HTML (Hypertext Markup Language) er den mest grunnleggende byggesteinen på nettet. Den definerer betydningen og strukturen for nettinnhold. Andre teknologier foruten HTML brukes vanligvis til å beskrive en websides utseende/presentasjon (CSS) eller funksjonalitet/atferd (JavaScript).
HTML-utviklere er ansvarlige for fullstendig ende-til-ende-koding av nettsteder. De gir teknisk support til brukere, direkte prosjekter, kodesider, utvikler nettbaserte applikasjoner og utfører testing på nettsteder. De jobber med andre kodere, designere og innholdsutviklere, noe som betyr at kommunikasjonsevner er viktige. HTML -utviklere må kunne oversette design til kode og skrive teknisk dokumentasjon.
CSS -utviklere er webpersoner som har hovedansvar å levere et polert og stylet produkt til brukerens nettleser. Nesten alle nettsteder bruker CSS. De fleste frontend- eller til og med full-stack-utviklere kunne skrive CSS-koden. Men ikke alle av dem kan fikse alle CSS -feil eller implementere design uten å omvikle HTML -kode eller stole på JavaScript unødvendig.
En HTML/ CSS -utviklers ansvar vil vanligvis omfatte:
-Oversettelse av designer mock-ups og wireframes til front-end kode -Front-end integrasjon med en back-end rammeverk
Optimaliser applikasjonen for maksimal hastighet og skalerbarhet
Forsikre deg om at alle brukerinnganger er validert før du sender til back-end
Bygg gjenbrukbar kode og biblioteker for fremtidig bruk
Integrer data fra forskjellige back-end-tjenester og databaser
Samarbeid med webdesignere for å matche intensjonen om visuell design
Kan jeg evaluere JavaScript sammen med HTML/ CSS?
Ja. Vi støtter evaluering av JavaScript og HTML/ CSS i samme vurdering. Du kan gjennomgå vår standard Ready-to-Go JavaScript, HTML/CSS test for å forstå hvordan vurderingen ville være designet. For tilpassede vurderinger designer vi spørsmålene i henhold til stillingsbeskrivelsen din, og den endelige testen vil evaluere JavaScript, HTML/ CSS og kodingsferdigheter sammen.
Kan jeg evaluere frontend -rammer sammen med HTML/ CSS som React/ Angular/ Vue?
Ja. Du kan evaluere flere ferdigheter i en enkelt vurdering. Du kan sjekke vår standard React, [angular](https://www.adaface.com/assessment-test/ Angularjs-test), Vue vurderinger for å få en følelse av hvilke spørsmål som vil bli stilt. Du kan få en tilpasset vurdering designet som har spørsmål for å evaluere alle må-ha-ferdighetene i stillingsbeskrivelsen din. Så for en standard React Developer -rolle, vil testen ha spørsmål for å evaluere React, JavaScript, HTML/ CSS og kodingsferdigheter.
Kan jeg kombinere flere ferdigheter til en tilpasset vurdering?
Ja absolutt. Tilpassede vurderinger er satt opp basert på stillingsbeskrivelsen din, og vil inneholde spørsmål om alle må-ha ferdigheter du spesifiserer.
Har du noen anti-juksende eller proktoreringsfunksjoner på plass?
Vi har følgende anti-juksede funksjoner på plass:
Ikke-googlable spørsmål
IP Proctoring
Nettproctoring
Webcam Proctoring
Deteksjon av plagiering
Sikker nettleser
Les mer om Proctoring -funksjonene.
Hvordan tolker jeg testresultater?
Den viktigste tingen å huske på er at en vurdering er et eliminasjonsverktøy, ikke et seleksjonsverktøy. En ferdighetsvurdering er optimalisert for å hjelpe deg med å eliminere kandidater som ikke er teknisk kvalifisert for rollen, det er ikke optimalisert for å hjelpe deg med å finne den beste kandidaten for rollen. Så den ideelle måten å bruke en vurdering på er å bestemme en terskelpoeng (vanligvis 55%, vi hjelper deg med å benchmark) og invitere alle kandidater som scorer over terskelen for de neste rundene med intervjuet.
Hvilken opplevelsesnivå kan jeg bruke denne testen til?
Hver ADAFACE -vurdering er tilpasset din stillingsbeskrivelse/ ideell kandidatperson (våre fageksperter vil velge de riktige spørsmålene for din vurdering fra vårt bibliotek med 10000+ spørsmål). Denne vurderingen kan tilpasses for ethvert opplevelsesnivå.
Får hver kandidat de samme spørsmålene?
Ja, det gjør det mye lettere for deg å sammenligne kandidater. Alternativer for MCQ -spørsmål og rekkefølgen på spørsmål er randomisert. Vi har anti-juksing/proctoring funksjoner på plass. I vår bedriftsplan har vi også muligheten til å lage flere versjoner av den samme vurderingen med spørsmål med lignende vanskelighetsnivåer.
Jeg er en kandidat. Kan jeg prøve en praksisprøve?
Nei. Dessverre støtter vi ikke praksisprøver for øyeblikket. Du kan imidlertid bruke eksemplet spørsmål for praksis.
Hva koster ved å bruke denne testen?
Kan jeg få en gratis prøveperiode?
Jeg flyttet nettopp til en betalt plan. Hvordan kan jeg be om en tilpasset vurdering?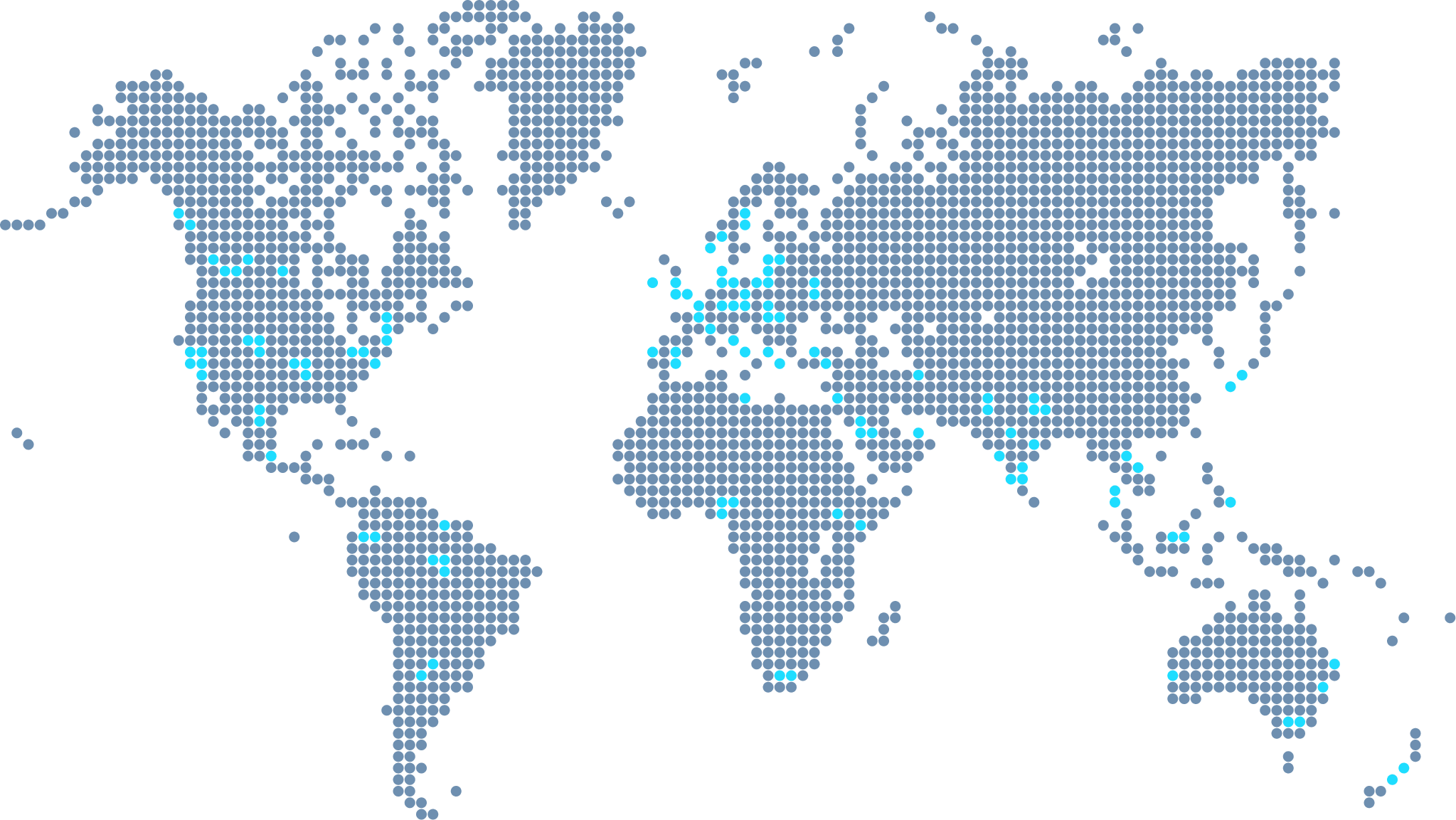 Join 1200+ companies in 75+ countries.
Prøv det mest kandidatvennlige ferdighetsvurderingsverktøyet i dag.

Ready to use the Adaface HTML/CSS Online Test?
Ready to use the Adaface HTML/CSS Online Test?