About the test:
The Flutter and Dart Online test uses scenario-based MCQ questions to evaluate candidates' ability to design, build and debug adaptive Flutter Apps. The questions assess their experience using Flutter Widgets, navigating between multiple screens, handling user inputs, using Native device features such as camera, location and publishing to App stores. The test also has code-tracing MCQ questions to evaluate candidates' knowledge of the Dart programming language used in developing Flutter Apps.
Covered skills:
Dart programming
Flutter internals
Dart OOPs
Flutter built-in and custom widgets
See all covered skills
Questions
8 Flutter MCQs
8 Dart MCQs
9 reasons why
9 reasons why
Adaface Flutter & Dart Test is the most accurate way to shortlist Flutter Developers
Reason #1
Tests for on-the-job skills
FLUDDET -testen sparer kostbar ingeniørtid ved å filtrere ut ukvalifiserte flagre -kandidater fra ansettelsesstrakten din. Adaface Flutter Online Test Screens -kandidater for disse Standard Flutter- og Dart -ferdighetene som ansetter ledere ser etter i en flagreutvikler:
grunnleggende flagrebegreper
Grunnleggende DART -konsepter (lister, kart, enums, løkker, klasser osv.)
Responsive og adaptive brukergrensesnitt i fladder
Navigasjon mellom flere skjermer (faner, sideskuffer og stabelbasert navigasjon)
Flutter statlige og statsløse widgeter
Arbeide med ListViews og flere UI -stater
Arbeide med brukerinngang og skjemaer
State Management (SetState, tilbakeringinger, global tilgang)
Koble til Flutter -app til backend -servere ved å sende HTTP -forespørsler
Autentiserende og logge på brukere
Bruke innfødte enhetsfunksjoner (kamera, kart, plassering)
Bruke Firebase og relaterte komponenter (varsler, opplastinger av bilder)
Publishing Flutter Apps in the Appstore and Playstore
Reason #2
No trick questions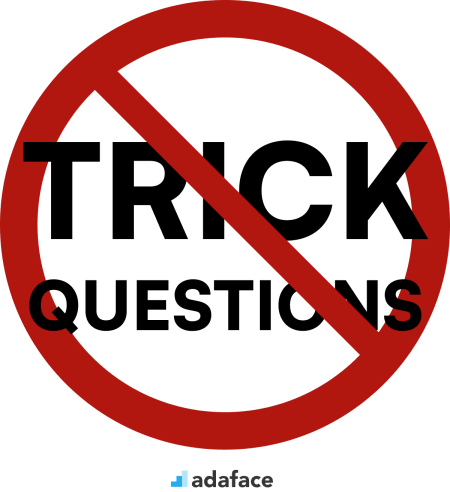 Traditional assessment tools use trick questions and puzzles for the screening, which creates a lot of frustration among candidates about having to go through irrelevant screening assessments.
The main reason we started Adaface is that traditional pre-employment assessment platforms are not a fair way for companies to evaluate candidates. At Adaface, our mission is to help companies find great candidates by assessing on-the-job skills required for a role.
Why we started Adaface ->
Reason #3
Non-googleable questions
We have a very high focus on the quality of questions that test for on-the-job skills. Every question is non-googleable and we have a very high bar for the level of subject matter experts we onboard to create these questions. We have crawlers to check if any of the questions are leaked online. If/ when a question gets leaked, we get an alert. We change the question for you & let you know.
These are just a small sample from our library of 10,000+ questions. The actual questions on this Flutter & Dart Test will be non-googleable.
🧐 Question

Medium

Sliders

Solve

Medium

Vertical Wrap

Solve

Medium

Async Await

Solve

Medium

Iterable Sync

Solve
🧐 Question
🔧 Skill

Medium

Sliders

4 mins

Flutter

Solve

Medium

Vertical Wrap

3 mins

Flutter

Solve

Medium

Async Await

3 mins

Dart

Solve

Medium

Iterable Sync

2 mins

Dart

Solve
| | 🧐 Question | 🔧 Skill | 💪 Difficulty | ⌛ Time | |
| --- | --- | --- | --- | --- | --- |
| | Sliders | Flutter | Medium | 4 mins | Solve |
| | Vertical Wrap | Flutter | Medium | 3 mins | Solve |
| | Async Await | Dart | Medium | 3 mins | Solve |
| | Iterable Sync | Dart | Medium | 2 mins | Solve |
Reason #4
1200+ customers in 75 countries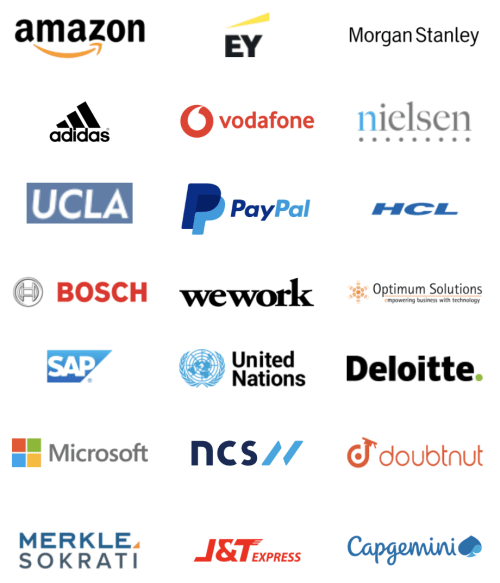 With Adaface, we were able to optimise our initial screening process by upwards of 75%, freeing up precious time for both hiring managers and our talent acquisition team alike!
Brandon Lee, Head of People, Love, Bonito
Reason #5
Designed for elimination, not selection
The most important thing while implementing the pre-employment Flutter & Dart Test in your hiring process is that it is an elimination tool, not a selection tool. In other words: you want to use the test to eliminate the candidates who do poorly on the test, not to select the candidates who come out at the top. While they are super valuable, pre-employment tests do not paint the entire picture of a candidate's abilities, knowledge, and motivations. Multiple easy questions are more predictive of a candidate's ability than fewer hard questions. Harder questions are often "trick" based questions, which do not provide any meaningful signal about the candidate's skillset.
Reason #6
1 click candidate invites
Email invites: You can send candidates an email invite to the Flutter & Dart Test from your dashboard by entering their email address.
Public link: You can create a public link for each test that you can share with candidates.
API or integrations: You can invite candidates directly from your ATS by using our pre-built integrations with popular ATS systems or building a custom integration with your in-house ATS.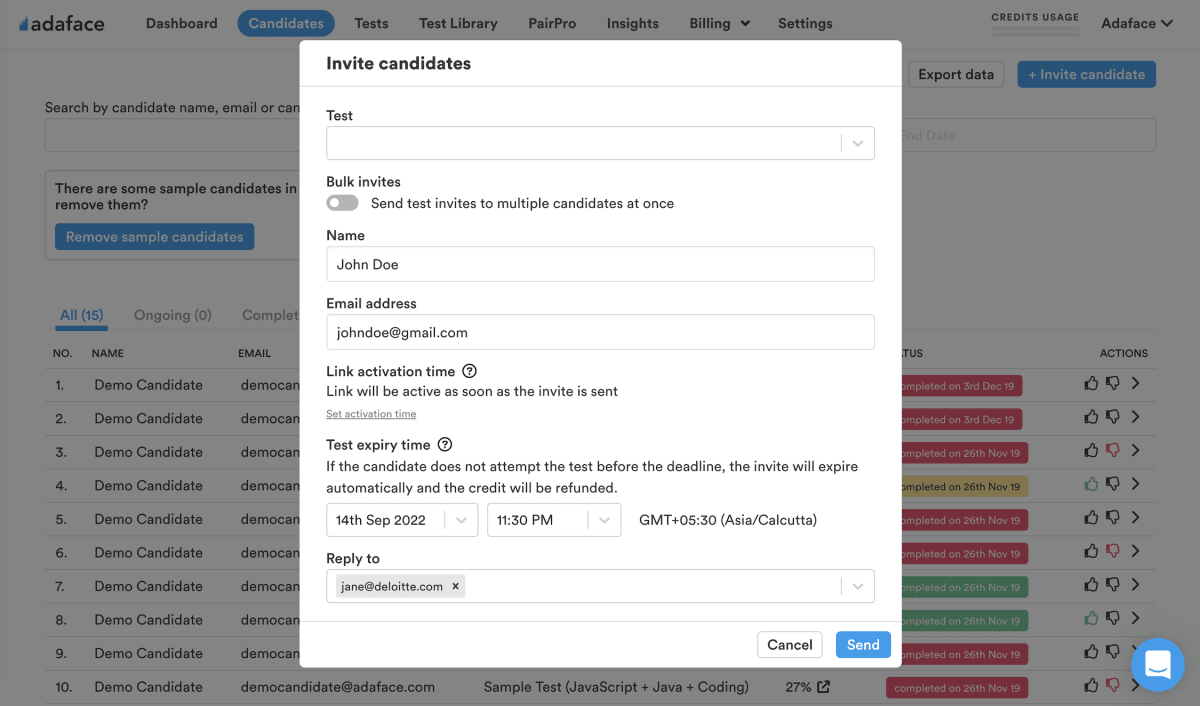 Reason #8
High completion rate
Adaface tests are conversational, low-stress, and take just 25-40 mins to complete.
This is why Adaface has the highest test-completion rate (86%), which is more than 2x better than traditional assessments.

Reason #9
Advanced Proctoring
Hvordan tilpasses testen for senior flagreutviklere?
Spørsmålene som brukes til senior flagreutviklere fokuserer på avanserte emner som krever noen års praktisk fladderfaring. Her er noen få avanserte emner/temaer Spørsmålene vil fokusere på:
Avansert DART -objektorientert programmering
Kjøre Native Swift, Objekt-C, Java eller Kotlin Code
Advanced Firebase og Firestore Integration
Ulike tilnærminger for lasting og vedlikehold av data i fladderapper
Å bygge offline-aktiverte apper med utrolig effektiv databelastning
Reaktiv programmering (strømmer)
Optimalisering av nettverksforespørsler for forbedret ytelse på mobilnett
Lagre langsiktige data på brukerens fysiske enhet ved hjelp av SQLite
Designe komplekse animasjoner
Visualisering av data med diagrammer
Håndtering av async -data med fremtidige bygninger, strømbyggere og async / avventer funksjoner
Bildebufring for ytelse
What roles can I use the Flutter & Dart Test for?
Flutter Developer
Mobile Developer - Flutter
Senior Flutter Developer
Front End Developer - Flutter
Software Developer - Flutter
Fresher Flutter Developer
Flutter Developer (2-3 years)
What topics are covered in the Flutter & Dart Test?

The hiring managers felt that through the technical questions that they asked during the panel interviews, they were able to tell which candidates had better scores, and differentiated with those who did not score as well. They are highly satisfied with the quality of candidates shortlisted with the Adaface screening.
reduction in screening time
FAQs
Hvordan tilpasses testen for ferskere flagreutviklere?
Spørsmålene for juniorflutterutviklere vil være på et litt enklere nivå, og spørsmål vil være basert på nybegynner/essensielle emner. Her er noen nybegynnerferdigheter testen vil være basert på:
Grunnleggende om DART (kontrollflyt, funksjoner, hvis uttalelser, logiske operatører, for løkker)
Grunnleggende om DART-objektorientert programmering
Datastrukturer og samlinger i Dart
Basics Flutter
Navigasjon mellom apper med flere skjerm
Bruke innebygde widgets og styling
Bruke populære tredjepartsbiblioteker som materialdesign
Skjemaer, inngangshåndtering og validering
Å lage asynkrone API -samtaler for å lagre og hente data fra skyen
Bruke JSON -format for serverkommunikasjon.
Grunnleggende om statlig ledelse
Kan jeg kombinere flere ferdigheter til en tilpasset vurdering?
Ja absolutt. Tilpassede vurderinger er satt opp basert på stillingsbeskrivelsen din, og vil inneholde spørsmål om alle må-ha ferdigheter du spesifiserer.
Har du noen anti-juksende eller proktoreringsfunksjoner på plass?
Vi har følgende anti-juksede funksjoner på plass:
Ikke-googlable spørsmål
IP Proctoring
Nettproctoring
Webcam Proctoring
Deteksjon av plagiering
Sikker nettleser
Les mer om Proctoring -funksjonene.
Hvordan tolker jeg testresultater?
Den viktigste tingen å huske på er at en vurdering er et eliminasjonsverktøy, ikke et seleksjonsverktøy. En ferdighetsvurdering er optimalisert for å hjelpe deg med å eliminere kandidater som ikke er teknisk kvalifisert for rollen, det er ikke optimalisert for å hjelpe deg med å finne den beste kandidaten for rollen. Så den ideelle måten å bruke en vurdering på er å bestemme en terskelpoeng (vanligvis 55%, vi hjelper deg med å benchmark) og invitere alle kandidater som scorer over terskelen for de neste rundene med intervjuet.
Hvilken opplevelsesnivå kan jeg bruke denne testen til?
Hver ADAFACE -vurdering er tilpasset din stillingsbeskrivelse/ ideell kandidatperson (våre fageksperter vil velge de riktige spørsmålene for din vurdering fra vårt bibliotek med 10000+ spørsmål). Denne vurderingen kan tilpasses for ethvert opplevelsesnivå.
Får hver kandidat de samme spørsmålene?
Ja, det gjør det mye lettere for deg å sammenligne kandidater. Alternativer for MCQ -spørsmål og rekkefølgen på spørsmål er randomisert. Vi har anti-juksing/proctoring funksjoner på plass. I vår bedriftsplan har vi også muligheten til å lage flere versjoner av den samme vurderingen med spørsmål med lignende vanskelighetsnivåer.
Jeg er en kandidat. Kan jeg prøve en praksisprøve?
Nei. Dessverre støtter vi ikke praksisprøver for øyeblikket. Du kan imidlertid bruke eksemplet spørsmål for praksis.
Hva koster ved å bruke denne testen?
Kan jeg få en gratis prøveperiode?
Jeg flyttet nettopp til en betalt plan. Hvordan kan jeg be om en tilpasset vurdering?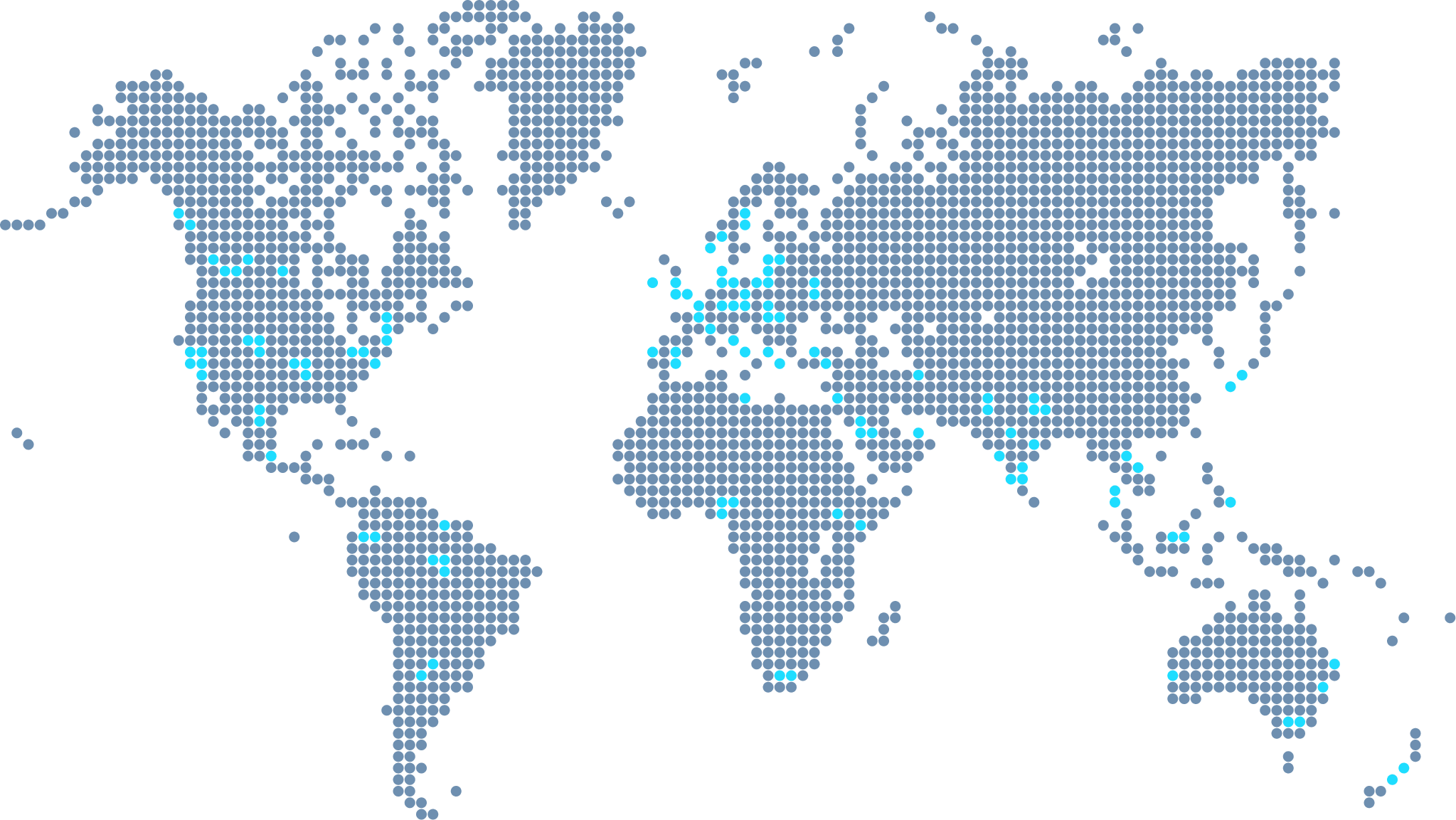 Join 1200+ companies in 75+ countries.
Try the most candidate friendly skills assessment tool today.

Ready to use the Adaface Flutter & Dart Test?
Ready to use the Adaface Flutter & Dart Test?