Adaface features
At Adaface we enable recruiters to hire the best candidates with conversational hiring. We are continuously innovating and shipping new features to help you level up your recruiting game. Here's a round up of our top features to get up to speed. This list is also meant to serve as single resource to know what features are part of Adaface and discover new features that you might not be aware of yet.
👇 Conversational Assessments
👇 Enterprise

I responsabili delle assunzioni hanno ritenuto che attraverso le domande tecniche che hanno posto durante le interviste del panel, sono stati in grado di dire quali candidati avevano punteggi migliori e si sono differenziati con coloro che non hanno segnato. Sono molto soddisfatti della qualità dei candidati selezionati con lo screening di Adaface.
responsabile risorse umane
Governo di Singapore
Leggi la loro storia
1
Multiple question types
The Adaface platform supports MCQs, Coding questions, Descriptive questions, File format submissions etc.
2
Code editor with compiler and language documentation
Code editor is built into the conversational assessment interface with support for all popular programming languages and language documentation.
Supported Languages List
3
Conversational assessments
Adaface assessments are delivered by a smart chatbot that engages the candidates, gives them hints and asks on-the-job skill questions as opposted to a traditional test with trick questions.
Learn More
4
Custom assessments
Adaface assessments can be customized as per your job description. Our questions are designed by subject matter experts, and they are picked to match the seniority level and complexity of the role. A single Adaface assessment can be used to evaluate candidates on multiple must-have skills.
Learn More
5
500+ skills test library
Adaface provides 100+ ready to go tests and you can also request custom assessments from our test library of 500+ skills, including but not limited to aptitude, coding, technical, IT, database, cloud, accounting, design and managerial skills.
Check out full library
6
Bulk candidate invites via email or URL
With Adaface, you can screen candidates at scale. You can send email invites using Adaface dashboard to hundreds of candidates at once. Alternately you can generate unique links on-demand and share the links with candidates via email, career pages or job ads.
7
Automated real-time scoring, grading and ranking
Candidates are benchmarked and ranked in real-time. Adaface automatically gives a pass/ border-line pass/ fail status to candidates based on their performance along with a detailed scorecard for further analysis.
8
Add your own questions
You can also customize an assessment with questions that you or your team have created.
9
Email Suite
You can customize email templates for inviting candidates, sending shortlist and rejection emails to keep candidates in loop. Adaface automatically engages inactive candidates with customizable reminder emails. You can also track email activity of candidates- whether the email was delivered, whether the candidate opened the email, or whether they clicked on the test link.
10
Campus hiring
Along with tests designed for campus recruitment, Adaface provides campus hiring support for your team to conduct assessments at scale. You can invite hundreds of candidates in bulk and count on us for a seamless remote candidate screening.
Learn More
11
Lateral hiring
Adaface supports niche skills for your lateral hiring along with customization support for senior roles to help you hire the best candidates for roles at all seniority roles.
Learn More
12
Career site engagement
Integrate Adaface chatbot into your career pages to engage, convert and screen visitors. The Adaface chatbot answers FAQs, collects candidate info and screens them for the must-have skills of the role and sends the results in real-time to your Adaface dashboard.
Learn More
13
Anti Plagiarism Suite
Adaface platform comes with IP proctoring, Webcam proctoring, Window proctoring, Tab proctoring, Non-googleable questions, Controlled code editor for preventing cheating and avoiding fraudulent cases.
Learn More
14
Publicly shareable detailed scorecards
Adaface scorecards give you detailed information about a candidate's performance including skill-wise analysis, proctoring details and full audit logs so that you can take data-backed hiring decisions. You can share the scorecards internally within the team or share public links with hiring managers who need not have access to your Adaface dashboard.
Learn More
15
Candidate pipeline management
Adaface gives you handy actions to seamlessly manage your candidate pipeline. Candidates are automatically moved from 'invited' stage to 'pending review' stage. You can move the candidates to 'Shortlisted' or 'Archived' stages, trigger automated emails and invite them to the next round of interviews- all from a single unified dashboard.
16
Real-time insights and analytics
Adaface gives you tools to analyze your screening pipeline over weeks, months, years and custom date ranges. The screening funnel markers help you understand which part of the funnel might be lacking or can be improved.
17
ATS integrations
Adaface is integrated into popular ATS systems and communication tools so that you can use Adaface without leaving your workflow. You can assign conversational tests to job requisitions, invite candidates to assessments, view the scores and access scorecards all within the ATS using Adaface integrations.
Check out integrations
18
Guides and resources
You have full access to the ever-growing library of Adaface guides and resources so that your team always has a handy knowledge base to empower themselves with latest knowhow in recruitment and HR.
19
Role based access control
Adaface allows for the separation of admin privileges by user role. You can manage your team with roles like Super Admin, Tests Admin, Candidates Admin and control access levels.
20
End-to-end security
Adaface's top priority is to safeguard your company's data. We deploy industry standard security practices to make sure your data and application is end-to-end secure.
21
Workflow customizations
As an enterprise customer, you can customize Adaface according to your workflow requirements and preferences. You can customize the default expiry limits for candidate invites, reminder intervals, remove hints from questions, frequency of screenshots taken in video proctoring etc.
22
Multiple question sets for the same role
As an enterprise customer, you can request multiple question sets for the same role. When you request these, our subject matter experts make sure that they are designed for the roughly the same difficulty to make it easy for you to benchmark.
23
Feature request priority
If there have a specific feature request, we will try to prioritize that in our roadmap.
24
Audit logs
Adaface provides admins with a detailed trail of account activity.
25
Deep integration API
Adaface integration API helps enterprises to integrate conversational assessments into their existing systems seamlessly.
Check out API
26
99.5% uptime and priority support
We provide 99.5% uptime and priority support in case of emergencies so that your team can use Adaface 24/7 for your recruitment needs.
27
Exportable Reports and Analytics
Adaface's powerful analytics engine gives you different ways to visualize candidate activity and performance. The reports are exportable so that you can share them across your organization.
28
Dedicated account manager
Adaface account managers work with your team in customizing Adaface to your recruitment processes and also work with you to attain your recruitment goals throughout the product usage.
29
Custom branding
You can customize the assessment platform in accordance with your brand. You can add your logo, change the bot name and theme to fit your branding.
30
GDPR and EEOC compliant
Adaface is fully compliant with GDPR (General Data Protection Regulation), EEOC (Equal Employment Opportunity Commission) and ATP guidelines.
GDPR Information
Trusted by enterprises worldwide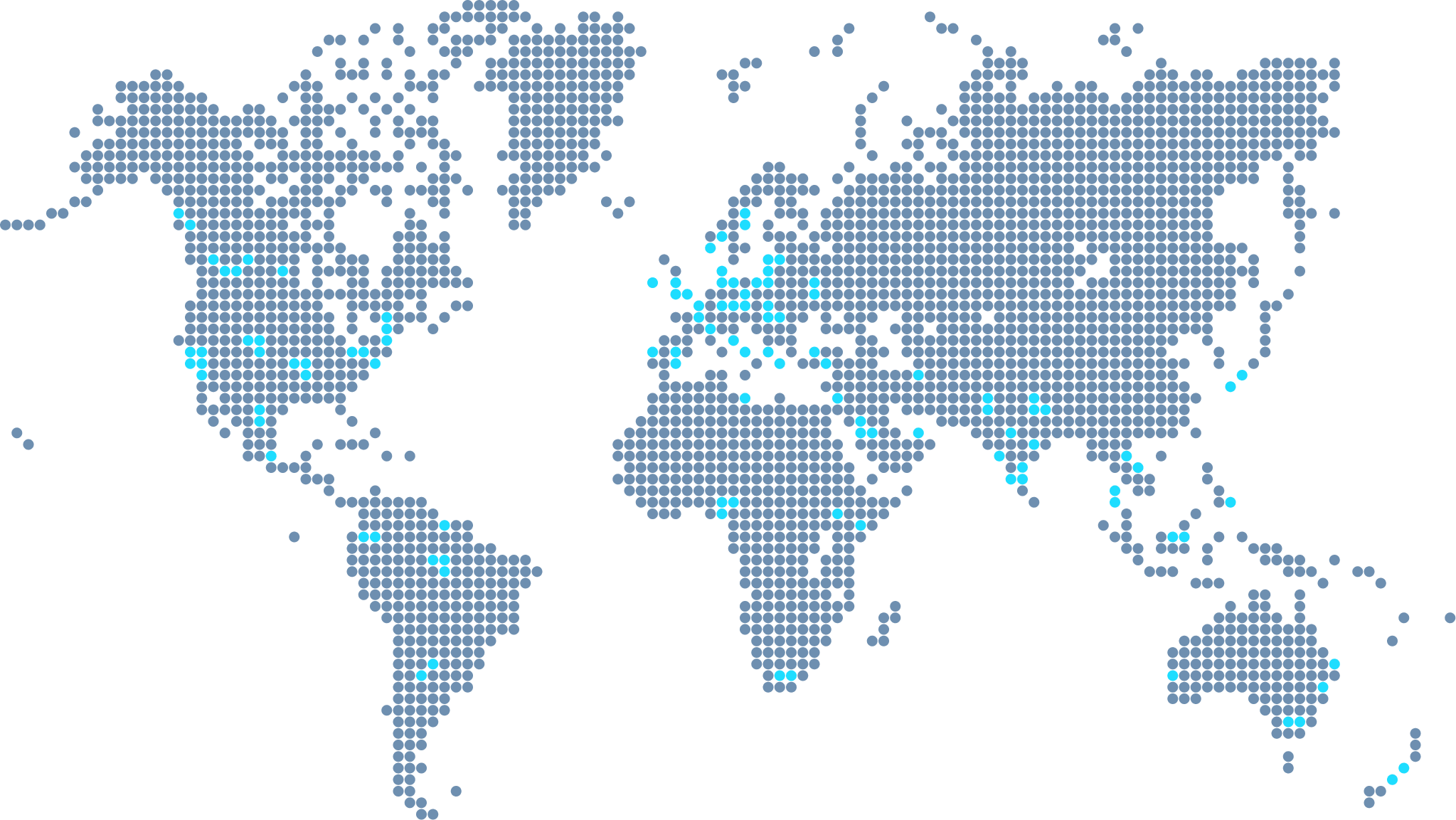 Join 1200+ companies in 75+ countries.
Prova oggi lo strumento di valutazione delle competenze più candidati.