Excel Test
The Excel Test is preferred by recruiters to assess on-the-job skills of candidates before an interview. It reduces technical screening time by 80% by enabling employers to identify qualified candidates.
Personalizzato in base:
Livello di esperienza / difficoltà

Abilità multiple in 1 valutazione

Descrizione del lavoro / Requisiti del ruolo
Temi:
Available
Request from your dashboard
Set up time < 48 hours
Set up by subject matter experts

I responsabili delle assunzioni hanno ritenuto che attraverso le domande tecniche che hanno chiesto durante le interviste del panel, sono stati in grado di dire quali candidati avevano punteggi migliori e differenziati con coloro che non hanno segnato anche il punteggio. Sono molto soddisfatto Con la qualità dei candidati corta con lo screening dell'adaface.
responsabile risorse umane
Governo di Singapore
Riduzione del tempo di screening
Sample Adaface. Excel Test Domande
Questi sono solo un piccolo campione dalla nostra biblioteca di 10.000+ domande. Le domande effettive su questo Excel Test sarà non googleabile.
Come usare l'Adacace Excel Test
Inizia i candidati a screening in pochi minuti con il ready-to-go Excel Test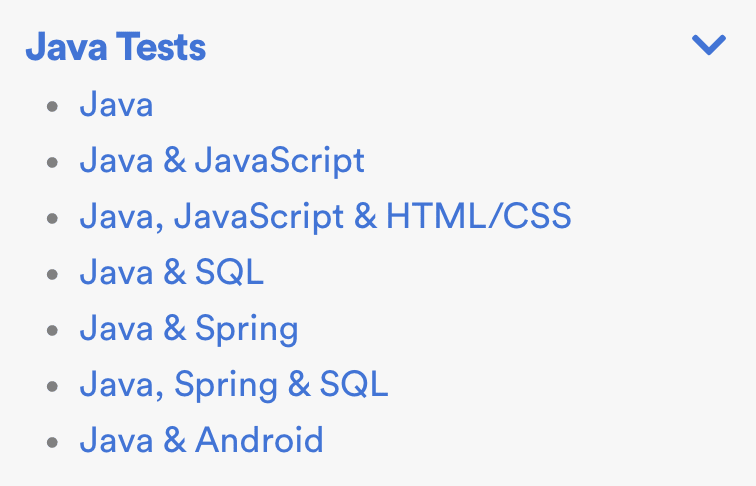 1. Scegli il test più appropriato per il tuo ruolo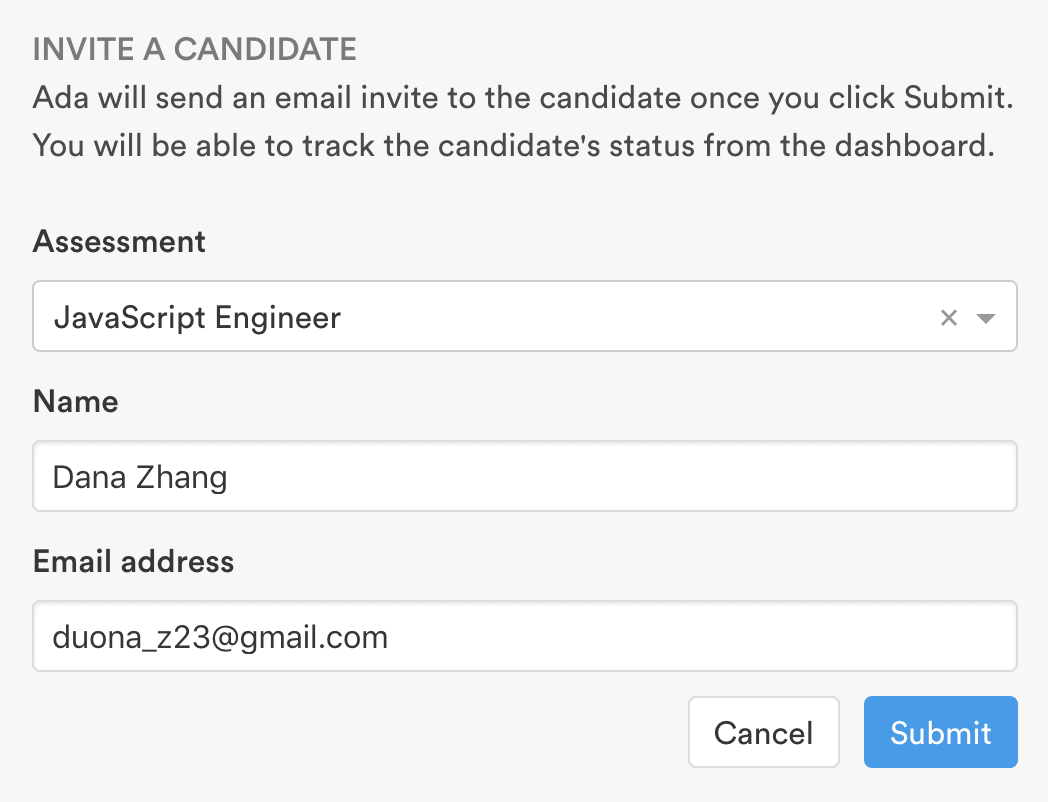 2. Inizia a invitare i candidati per completare la valutazione

3. Ricevi notifiche in tempo reale e una lista dei migliori candidati
O

Personalizza il. Adaface Excel Test Secondo la descrizione del tuo lavoro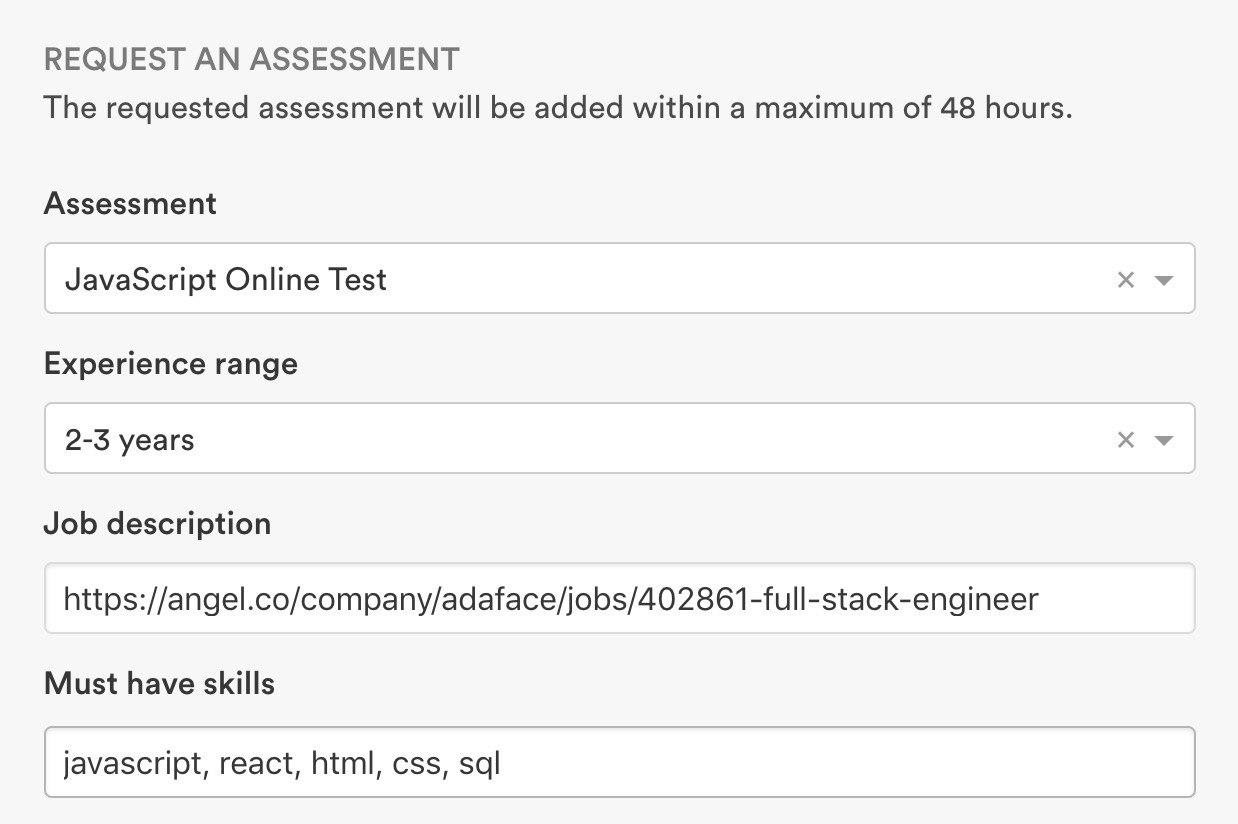 1. Ottieni una valutazione personalizzata dalla nostra Biblioteca di 500 capacità entro 48 ore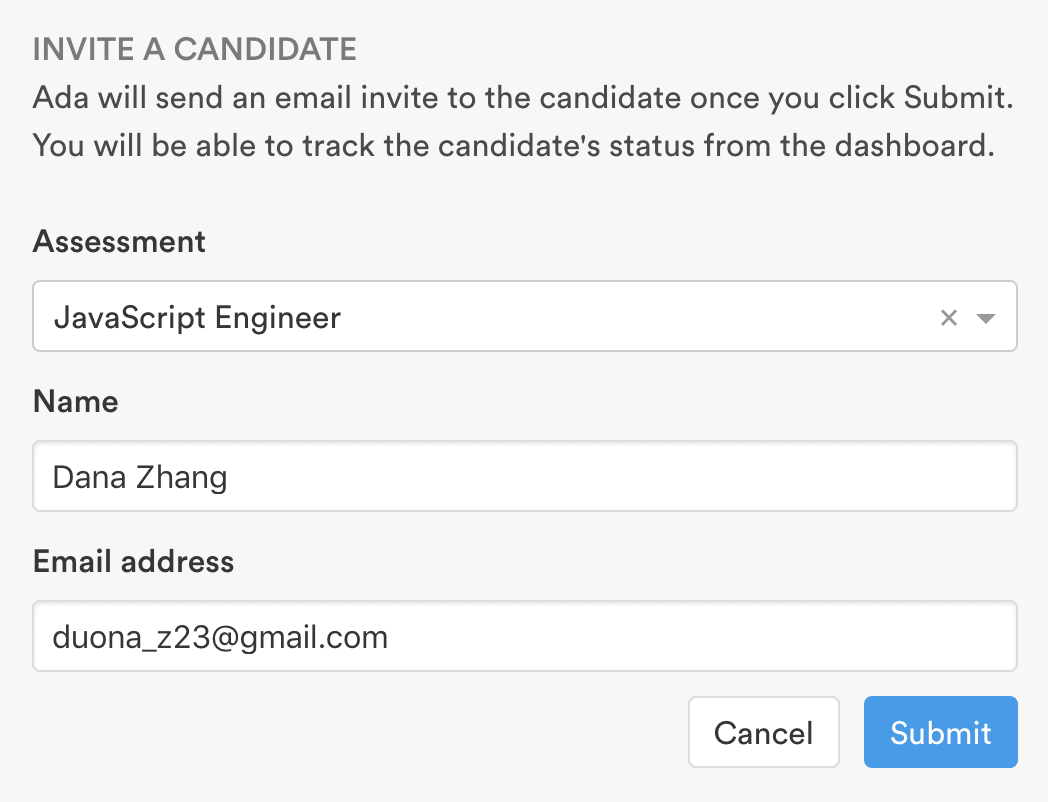 2. Inizia a invitare i candidati per completare l'assistenzione

3. Ricevi notifiche in tempo reale e una lista dei migliori candidati
Adaface Excel Test è affidabile dalle imprese in tutto il mondo
A proposito di Adaface. Excel Test
Evaluate conditional formatting, VLOOKUP, normality, Pivot Table, and correlation excel skills with Adaface Excel skills assessment testing platform powered by an intelligent chatbot.
Microsoft Excel was released in 1985 and since then has grown to become arguably the most important computer program in workplaces around the world. Excel is a powerful tool that has become ingrained in business processes worldwide; be it for budgeting, analyzing stocks or issuers, or organizing client sales lists.
Why Microsoft Excel is so popular?
Accounting and Finance
Financial accounting and financial services are the areas of finance that rely heavily on and also benefit from Excel spreadsheets the most. You can perform complex modeling in minutes with the use of Excel.
Every user knows that Excel can subtract, add, divide, and, multiply. But not many people know that it can do much more with its advanced IF functions when coupled with INDEX-MATCH-MATCH, VLOOKUP, and pivot tables.
Product Management and Marketing
Product and Marketing professionals use spreadsheets to list sales targets and customers. And, Excel can help you manage your sales force and plan future marketing strategies based on analysis of past results.
Using a pivot table, one can easily summarize sales and customer data by category with a quick drag-and-drop.
Human Resources Planning
While various database systems can be used to manage employee information and payroll, exporting that data into Excel allows users to summarize expenses and hours by pay period, month, or year, discover trends and better understand how your workforce is spread out by their function or pay level.
HR professionals use Excel to take a huge spreadsheet filled with employee data and understand exactly where the costs are coming from and how to best plan and control costs for the future.
The use of Excel in businesses has no bounds for its applications. Here are some examples:
While planning an editorial calendar for a website, you can list out topics and dates in a spreadsheet.
While creating a budget for a small product, you can list expense categories in a spreadsheet, update it monthly and create a chart to show how close the product is to budget across each category.
You can calculate customer discounts based on monthly purchase volume by product.
When planning a team outing to a football game, you can use Excel to track the costs and RSVP list.
Excel can be used to create revenue growth models for new products based on fresh customer forecasts.
Users can summarize customer revenue by product to find segments to build stronger customer relationships.
Use complex calculation methods, like Sharpe ratios and more.
Why You Should Use This Excel Online Test
Microsoft Excel online assessment test is designed and validated by industry experts to help recruiters and hiring managers assess the Excel skills of the candidate. Top tech companies are using our Excel online skills test to reduce candidate screening time by 85%.
The Excel test screens candidates for the following skills:
Deep expertise with Excel Functions and Formulas
Ability to analyze data efficiently
Experience with functions for data cleaning and manipulation and more: ANOVA in Excel, Concatenation, Correlation, LEN, Normality, Find & Replace, Filter & Sort, Conditional Formatting, Index Match, Remove Duplicates, Chi-square, and Logic Functions
Familiarity with using text strings, customizing charts, and data validation
The insights generated from this assessment can be used by recruiters and hiring managers to identify the best candidates for the role. Anti-cheating features enable you to be comfortable with conducting assessments online. The Excel online assessment test is ideal for helping recruiters identify which candidates have the required skills to do well on the job.
The Excel Online assessment test is designed to test for basic Excel fundamentals and hands-on advanced Excel skills in using functions and more:
Basic Excel Skills: These questions are designed to evaluate a candidate's knowledge and expertise of fundamental concepts in Excel - like Understanding Data Editing, Clearing Cells, Overwriting Cell Contents, Editing Formulas, Editing Longer Cells, Deleting Data, Redo, and Using Undo, etc.
Advanced Excel skills: These questions are designed to assess a candidate's Excel skills with functions, data cleaning, and manipulation. In addition, these Excel tests also cover topics like VLOOKUP, INDEX, Pivot tables, ANOVA, Normality, Correlation, calculating chi-square, and more.
About Excel Expert Job Roles
Microsoft Excel is a software program produced by Microsoft that allows users to organize, format, and calculate data with formulas using a spreadsheet system. Spreadsheets present tables of values arranged in rows and columns that can be manipulated mathematically using both basic and complex arithmetic operations and functions.
Microsoft Excel was first released in 1985 and has steadily grown to become what is probably the most important business application in the world. Given that more than 80% of businesses use Excel for planning, budgeting, and forecasting, it is safe to say that Excel is a powerful tool.
Some of the roles that need Microsoft Excel skills are:
Accountants and auditors
Marketing, sales, training, and administrative managers
Project coordinators, project and construction managers
Data analysts
Investment bankers and financial analysts
Market research, business and management analysts
Cost estimators
Adaface Excel Test has been proven the best Excel skill assessment test for job interviews and employment.
The Excel online test is designed to filter out candidates for job roles like:
Project Manager
Sales Manager
Sales Person
Secretary
Staff Accountant
Statistician
Account Manager
Administrative Assistant
Data Analyst
Digital Marketing Specialist
Financial Accountant
Financial Analyst
Financial Manager
Management Accountant
Distribuzione dei punteggi dei test
Il punteggio effettivo del punteggio varia in base alla qualità della tua pipeline candidata, ma in genere dovresti aspettarti il ​​~ 20% dei candidati per fare bene le valutazioni di Adaface.
La distribuzione del punteggio per le nostre valutazioni segue la normale curva. Questo è un buon segno di segnalizzato come SAT e GRE Seguire la distribuzione normale (curva a campana).
Stato Valutazioni Quo In genere hanno l'esatto opposto della curva della campana (troppi candidati si avvicinano a 0, troppi candidati si avvicinano a 100 e troppo pochi candidati nel mezzo). Questo è in genere perché si concentrano su domande teoriche o domande di trucco, che sono molto binarie nella natura- o conosci il trucco / teoria o non lo fai.

Come Adaface è diverso
Adaface. Valutazioni conversazionali sono riflettenti delle competenze on-the-job e consulta un tasso di completamento del 86% rispetto al ~ 50% per le piattaforme di valutazione tradizionali.
Vecchio modo
Test tradizionali
Domande teoriche / Puzzle
Sembra un test
Valutazioni di unica taglia
NUOVO MODO
Valutazioni di Adaface.
Domande per competenze on-the-job
Conversazionale
Personalizzato
valutazioni
FAQ.
Microsoft Excel is a commonly used Microsoft Office application. It is a spreadsheet program that is used to analyze and save numerical data. Excel is typically used to organize data and perform accounting and financial analysis. It is used across all business functions and at companies of all sizes.
What skills are required for a Excel role?
Depending on the role and industry, an Excel expert might require these skills:
Deep expertise with Excel Functions and Formulas
Ability to analyze data efficiently
Experience with functions for data cleaning and manipulation and more: Pivot tables, VLOOKUP, INDEX, ANOVA in Excel, Concatenation, Correlation, LEN, Normality, Find & Replace, Filter & Sort, Conditional Formatting, Index Match, Remove Duplicates, Chi-square, and Logic Functions
Familiarity with using text strings, customizing charts, and data validation
Cos'è una valutazione personalizzata?
Ogni ruolo è diverso e richiede una valutazione personalizzata per identificare i migliori candidati in modo efficiente. Gli esperti dell'oggetto di Adacace comprendono la descrizione del lavoro / requisiti di ruolo e scegli le domande più rilevanti della nostra libreria di 10000+ domande per creare una valutazione tecnica che ti aiuta a trovare rapidamente i candidati qualificati nella tua pipeline candidati. Tutte le valutazioni personalizzate sono istituite in base alla descrizione del lavoro, ai requisiti dei ruoli, alle competenze del ruolo, le competenze del livello di esperienza e la gamma di salario entro un massimo di 48 ore e riceverai una notifica e-mail una volta che è in diretta.
Controlla una valutazione del campione qui (nessuna carta di credito richiesta).
Posso combinare più abilità in una valutazione personalizzata?
Si assolutamente. Le valutazioni personalizzate sono impostate in base alla descrizione del lavoro e includerà domande su tutte le competenze must-hanno specificato.
Come è Adaface diverso da altri strumenti di valutazione?
Riteniamo che le piattaforme di valutazione di Quo Tech Stato non siano un modo equo per le aziende di valutare gli ingegneri perché si concentrano su Domande / puzzle / puzzle / algoritmi di nicchia. Abbiamo iniziato Adaface ad aiutare le aziende a trovare grandi ingegneri valutando le competenze sul posto di lavoro richieste per un ruolo. Leggi di più su perché abbiamo iniziato Adaface.
Ecco cosa è diverso con Adaface:
Domande non verbalizzabili di alta qualità che provano per le competenze on-the-job rispetto alla conoscenza teorica.
una valutazione conversazionale amichevole con un chatbot, invece di inviare un "test" a un candidato. Questo si traduce in un tasso di completamento più elevato. Valutazioni di Adaface (Tasso di completamento del candidato dell'86%), al contrario dei test tradizionali (tasso di completamento del 40-50%)
Valutazioni personalizzate per 700+ competenze a diversi livelli di esperienza.
Hai alcuna caratteristica anti-imbroglione o di proctoring in posizione?
Abbiamo le seguenti caratteristiche anti-imbroglioni in atto:
Web proctoring
Webcam Proctoring.
Rilevamento del plagarismo
Domande non googlemente
Browser sicuro
Leggi di più Le Funzioni Proctoring.
Come posso interpretare i punteggi dei test?
La cosa primaria da tenere a mente è che una valutazione è uno strumento di eliminazione, non uno strumento di selezione. Una valutazione delle competenze è ottimizzata per aiutarti a eliminare i candidati che non sono tecnicamente qualificati per il ruolo, non è ottimizzato per aiutarti a trovare il miglior candidato per il ruolo. Quindi il modo ideale per utilizzare una valutazione è decidere un punteggio di soglia (tipicamente del 55%, ti aiutiamo il benchmark) e invitiamo tutti i candidati che segnano sopra la soglia per i prossimi round di colloquio.
Quale livello dell'esperienza posso usare questo test?
Ogni valutazione di Adaface è personalizzata per la tua descrizione del lavoro / candidato ideale Persona (i nostri esperti dell'oggetto sceglieranno le domande giuste per la tua valutazione dalla nostra biblioteca di 10000+ domande). Questa valutazione può essere personalizzata per qualsiasi livello di esperienza.
Ogni candidato ha le stesse domande?
Sì, rende molto più facile per te confrontare i candidati. Le opzioni per domande MCQ e l'ordine delle domande sono randomizzati. Abbiamo Anti-Cheating / Proctoring Caratteristiche. Nel nostro piano aziendale, abbiamo anche la possibilità di creare più versioni della stessa valutazione con domande di livelli di difficoltà simili.
Sono un candidato. Posso provare un test di pratica?
No. Sfortunatamente, non supportiamo i test di pratica al momento. Tuttavia, è possibile utilizzare le nostre domande di esempio per la pratica.
Qual è il costo di usare questo test?
Posso ottenere una prova gratuita?
La piattaforma è completamente self-service, quindi ecco un modo per procedere:
Puoi Iscriviti gratuitamente per sentire come funziona.
La prova gratuita include una valutazione del campione (Java / JavaScript) che troverai nella tua dashboard quando ti iscrivi. Puoi usarlo per rivedere la qualità delle domande e l'esperienza candidata di un test di conversazione su Adaface.
Per rivedere la qualità delle domande, puoi anche rivedere le nostre domande pubbliche per 50+ abilità qui.
Una volta che sei convinto che tu voglia provarlo con valutazioni e candidature reali, puoi scegliere un piano in base alle tue esigenze.
Mi sono appena trasferito in un piano a pagamento. Come posso richiedere una valutazione personalizzata?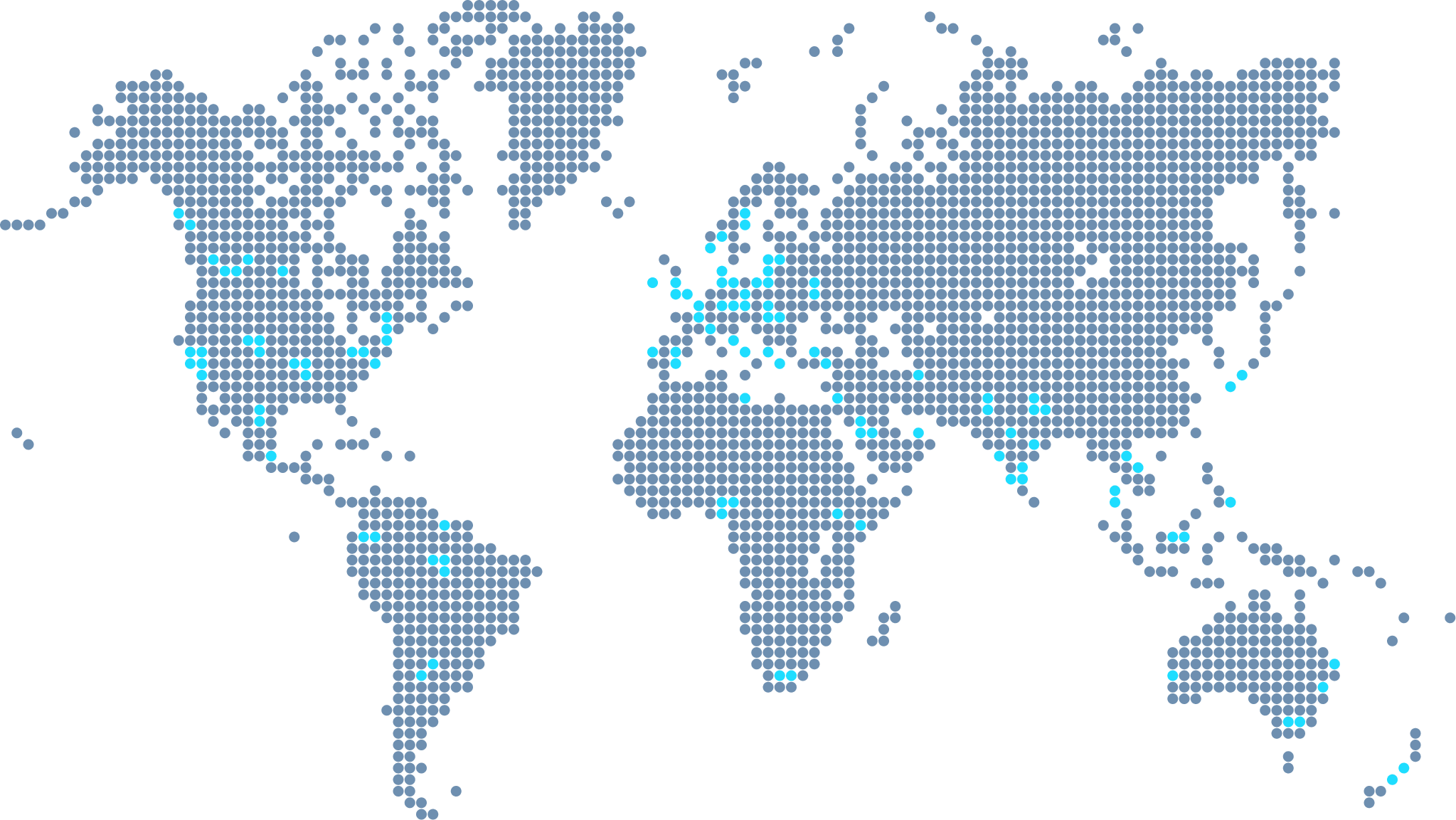 Unisciti a 1700+ aziende in oltre 75 paesi.
Prova lo strumento di valutazione delle abilità più amichevole più candidato oggi.

Avere domande sull'adaface Excel Test?
Avere domande sull'adaface Excel Test?
chatta con noi ✨