Adaface enables Recruiters to invite candidates to take a test. Test invites can be sent to Candidates through an email containing the link to access the Test and other details. Here's a quick guide on how to use the feature:
Prerequisites
You must be logged in to your Adaface account.
You must have a test ready to be sent to candidates.
If you already have candidates contact info, you can send invites to candidates in two ways:
Step 1
Navigate to the "Assessments" tab of the dashboard. You will see all assessments that can be sent to candidates. Click on the assessment you want to invite the candidate to. Once inside the assessment, "Invite Candidate" button is present on the extreme right of every Test as shown below.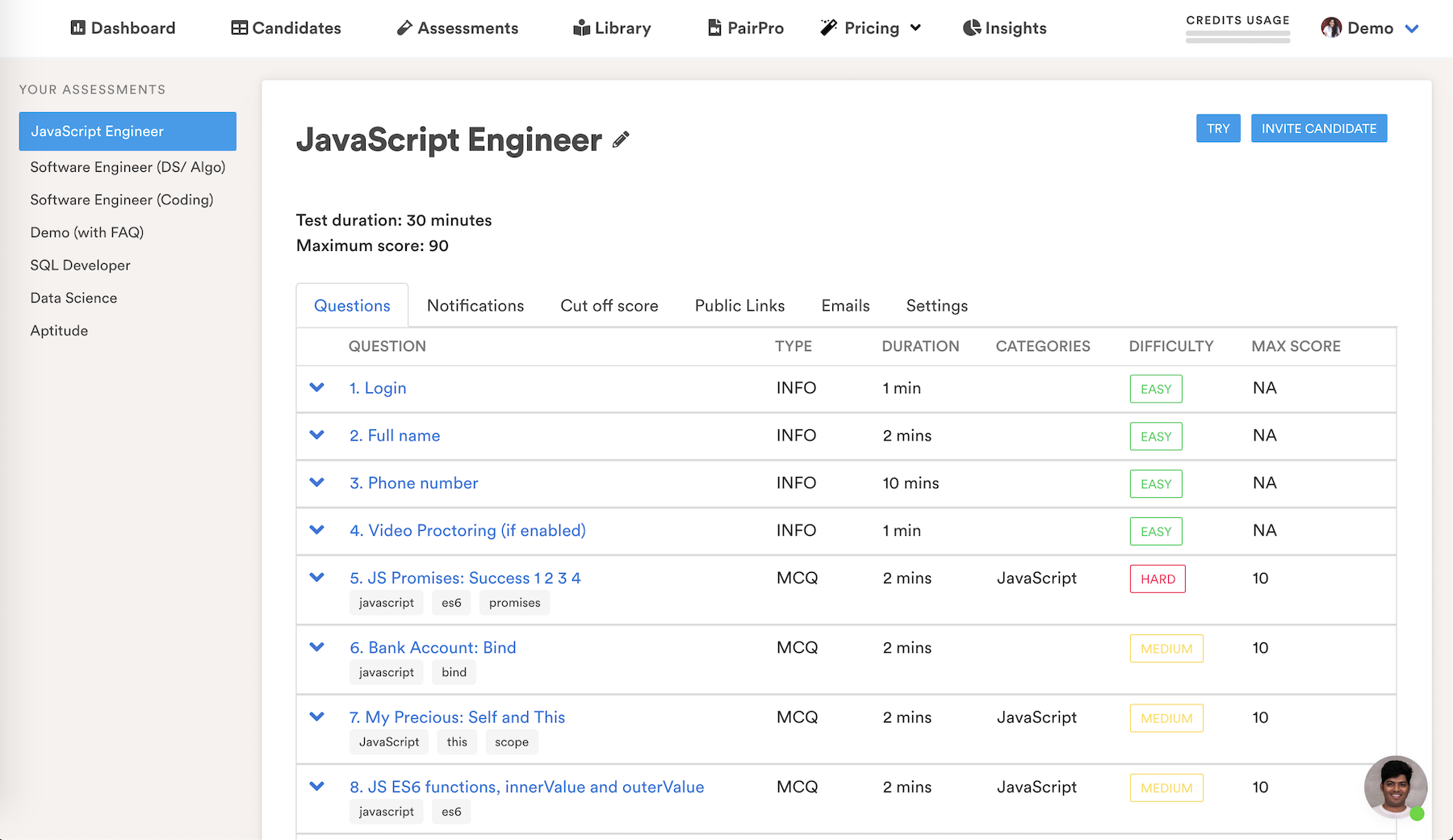 Step 2
Clicking on the "Invite candidate" button will open a form that you can fill with candidate info like Email ID and Name. Click "Submit" once filled & the candidate receives an email automatically from Adaface with the link to take the assessment. You can invite candidates from "Candidates" tab as well. "Invite Candidate" button is on top right corner in candidates tab. Click on it to open the form where you can choose the assessment, fill candidate data and submit to send email invite to candidate.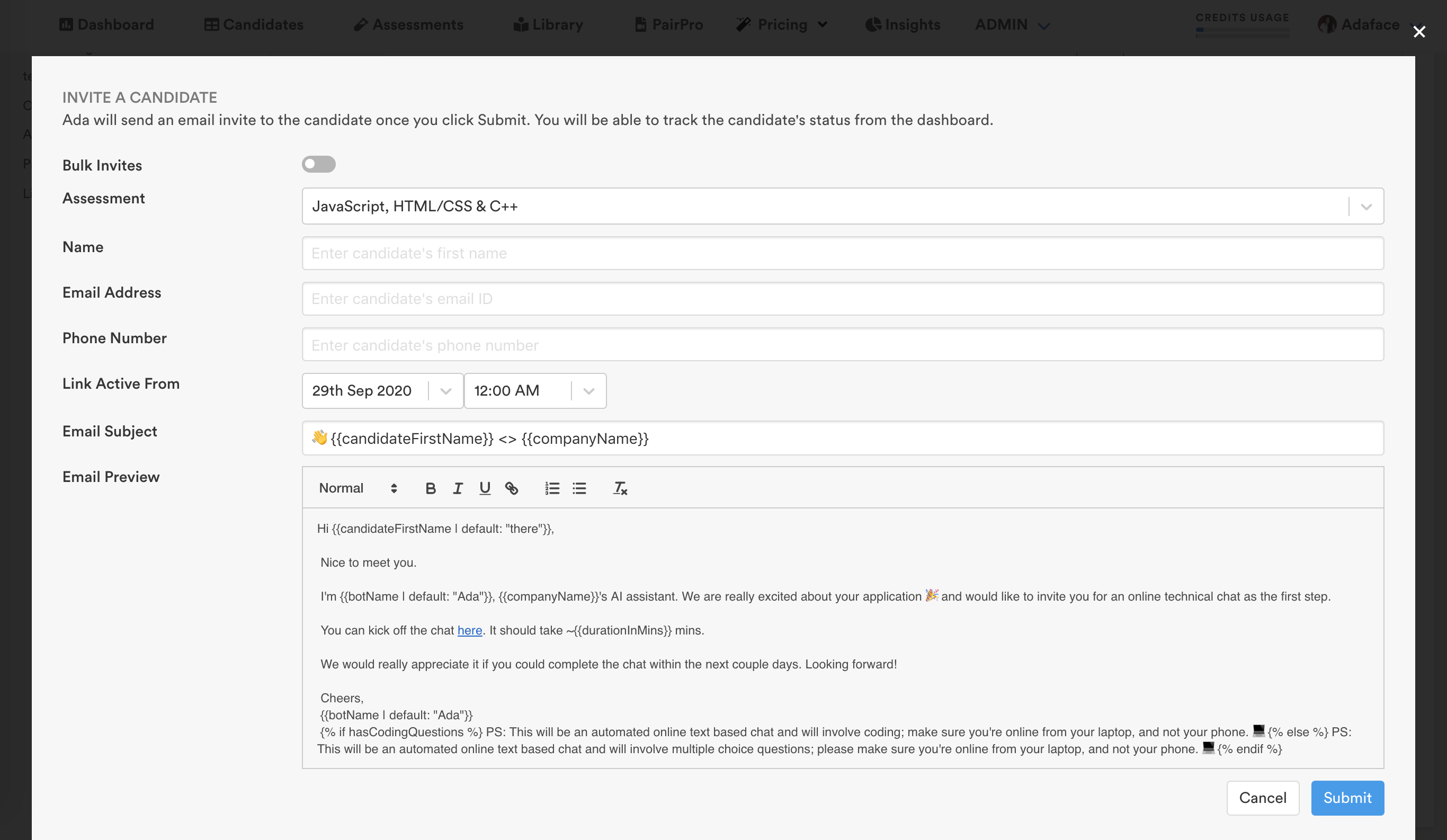 FAQs
Can I customize the email invite sent to candidate?
Yes! As shown in the image above, the email template is in a liquid template format which you can edit. If you need any help, your Adaface Customer Success Manager can help make changes as you'd like.
Can I send bulk invites?
Yes! You can send bulk invites to multiple candidates at once by adding a list of email addresses of candidates you'd like to invite.
Is there a way to send invites to candidates by a single link?
Yes, you can setup Adaface one-links for your assessments. Read more about how Adaface public links work here.