Adaface provides the ability to alter test settings at any point after test creation. Here are test setting features you can manage: Toggle proctoring, Toggle timeboxing, Toggle video proctoring, Update passing/ cut-off score and Update notifications for the tests.
Here's how you can use each of the above features and how they change the test:
Note: Some of these features are only for Adaface Enterprise users. If you'd like any of these features to be part of your plan, please contact your Adaface Customer Success Manager.
Prerequisites
You must have an Adaface account.
You must be eligible for individual feature pre-requisites.
Steps
1. Navigate to "Assessments" tab
Notice that there are multiple tabs within each assessment.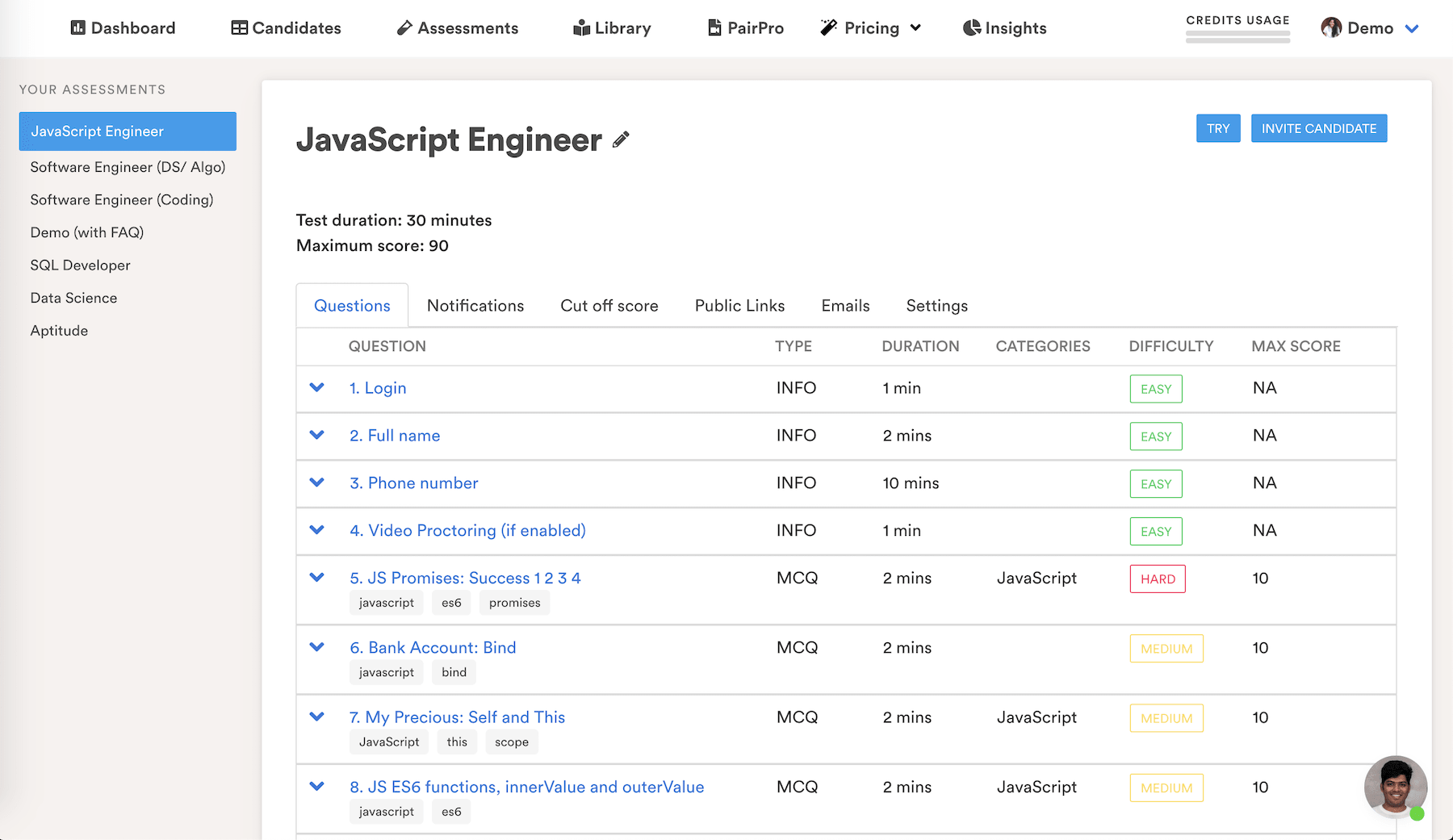 2. Viewing Settings:
Click on the "Settings" tab. Notice there are a few  settings available for you - "Time the assessment", "Proctor the assessment", "Video proctor the assessment".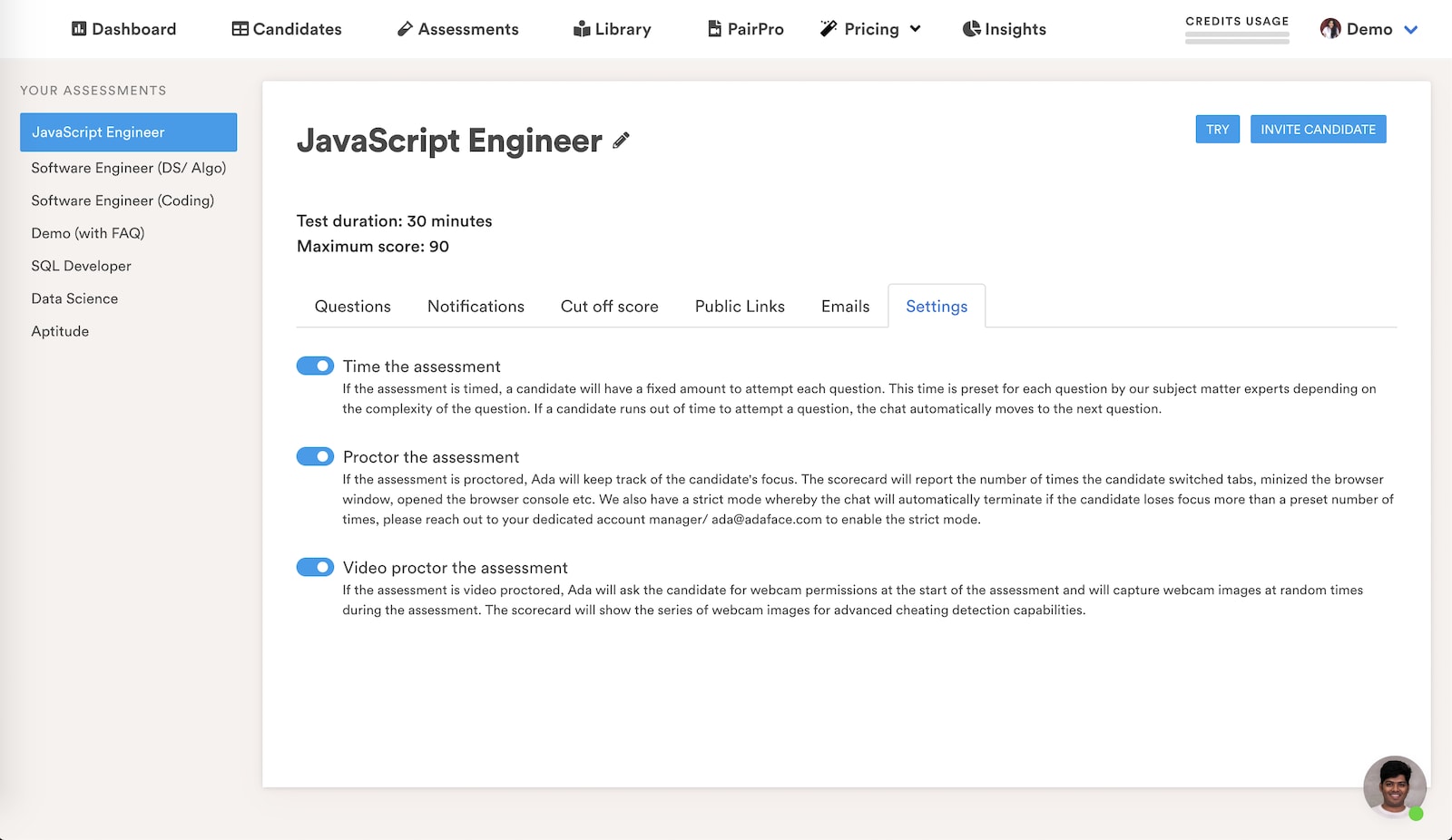 3. Time the assessment:
If selected, candidate will have to finish each question in designated time. Enable this to make sure candidate finishes the chat once started and also has lesser chance of cheating.
4. Proctor the assessment:
If selected, candidate test will be proctored and candidate leaving the tab/ window of test during the assessment will be monitored and reported in the scorecard. Read more on how Adaface proctoring ensures that you don't find unfit candidates.
5. Video proctor the assessment:
If the assessment is video proctored, Ada will ask the candidate for webcam permissions at the start of the assessment and will capture webcam images at random times during the assessment. The scorecard will show the series of webcam images for advanced cheating detection capabilities.
6. Get notifications:
You can sign yourself or other members of your team up to receive notifications for a particular assessment. You will receive an email notification immediately as soon as a candidate finishes the assessment with a link to their scorecard.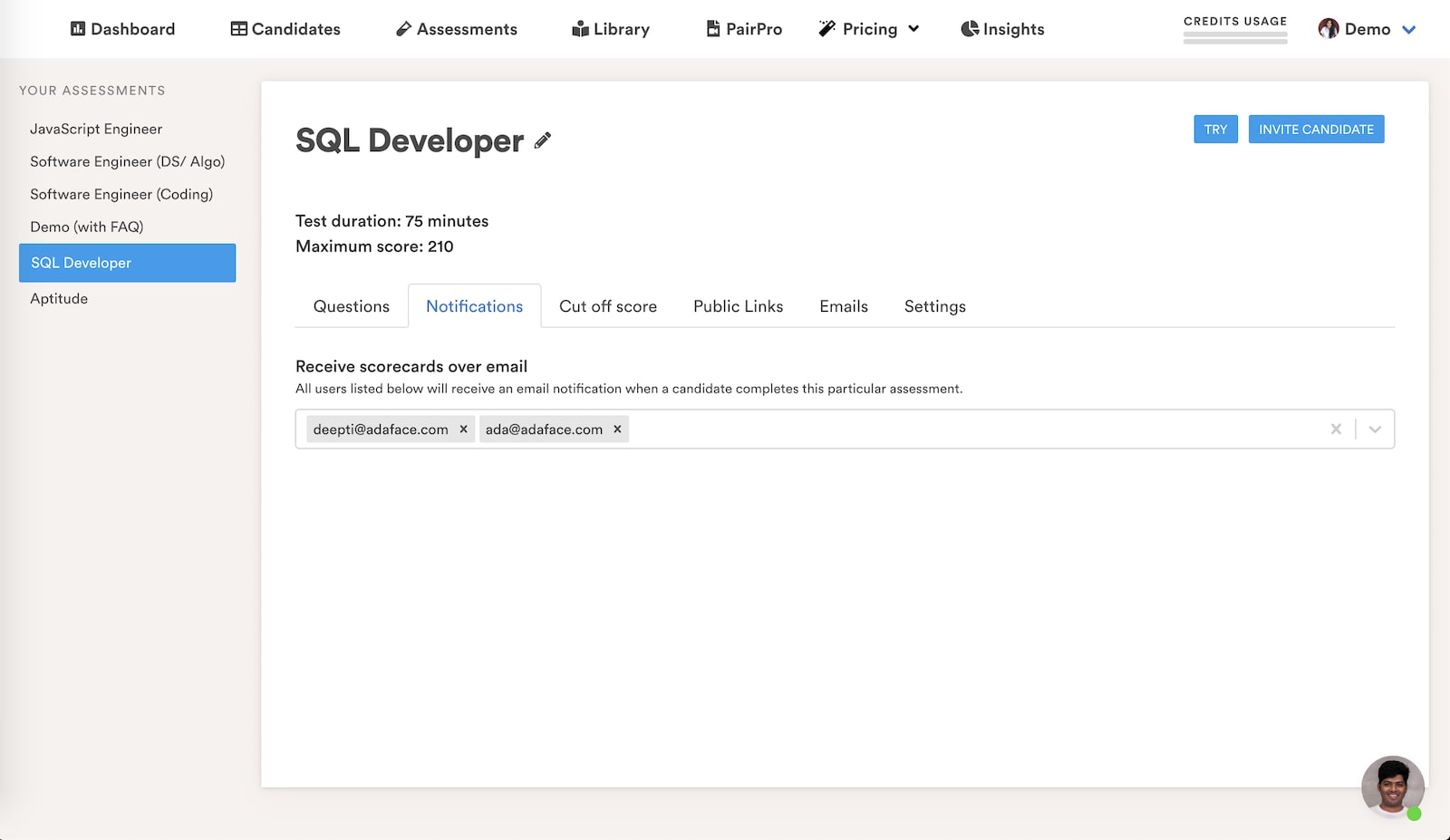 7. Set cut off score:
Drag the handle or select any point on the scale of 0 to 100% to set a cut off percentage for the test. Candidates who get score greater than the cut off score will be shown as 'Passed' in the scorecards. Note that this setting effects the pass/fail status of all candidates who have taken the test and are yet to take the test.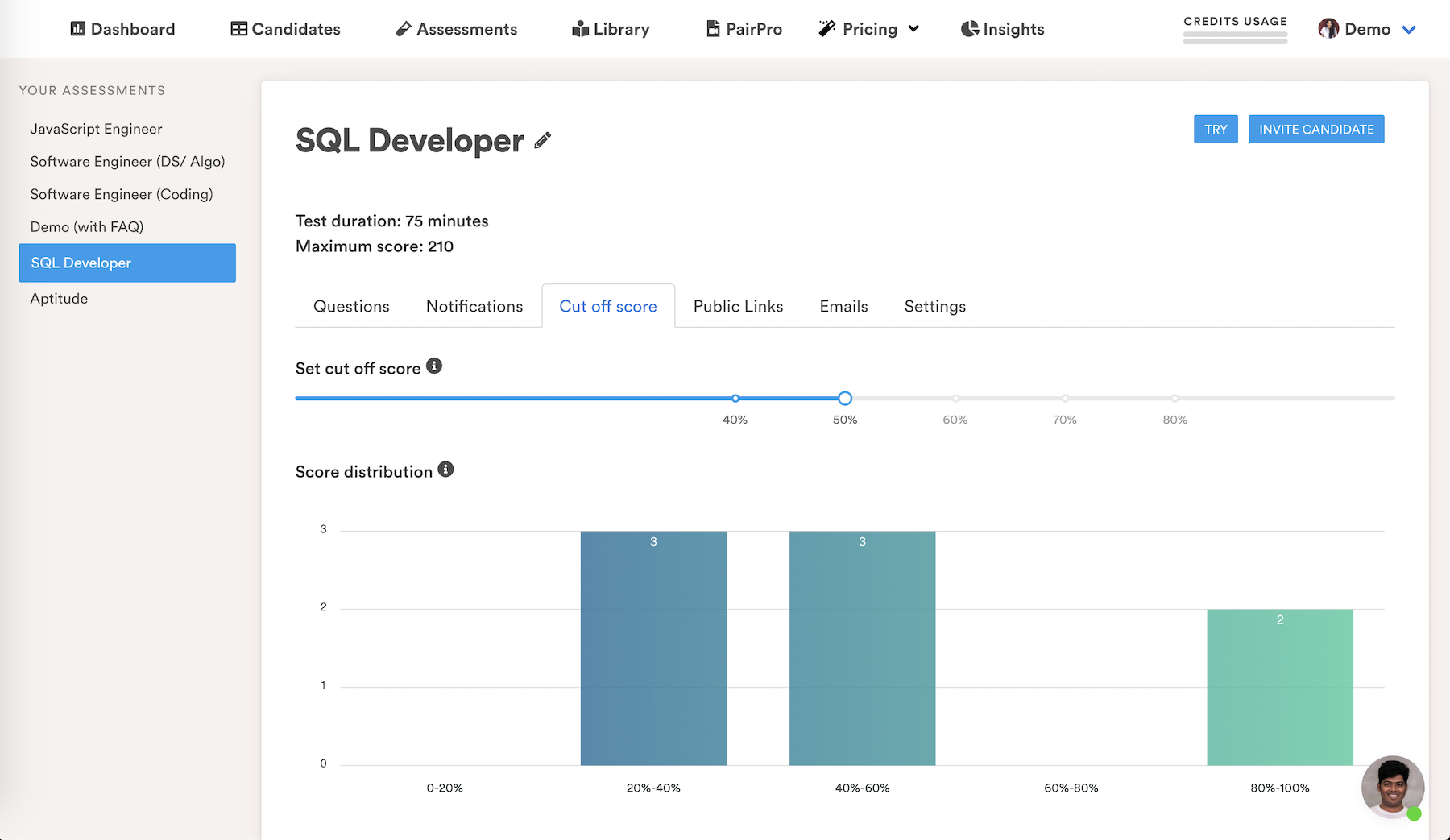 FAQs
Can I enable proctoring to only few questions?
Yes! Your Adaface Customer Success Manager will work with your requirements to customize proctoring for specific questions.
Can I set cut off score after testing few candidates?
Yes! The cut off score is set by subject matter experts when they set up the assessment but you can change it anytime you want. All candidate scorecards for the particular tests will be automatically updated to reflect new cut off percentage.