We are committed to your success. We want to ensure our clients have the best reliable support from Adaface throughout the screening process so that they can direct their efforts to other parts of the funnel with confidence. Here we document different mechanisms through which we extend our support services.
Adaface Customer Success Manager
If you are on a 'pro' or enterprise Adaface account, we assign you a Success Manager who is responsible for any queries you or your team might have. A Success Manager is the go-to person in case you are stuck with anything. They might not be the best person at solving the job but what you can be assured of is that they will find the right representative in Adaface to resolve your queries. Our Success Managers are available via email and few of them are available via WhatsApp or any other channel you might prefer.
Support via Email
Adaface provides support for queries sent to [email protected] It's a one-stop email id for any queries what-so-ever about Adaface. A relevant person from our team will immediately get in touch with you to get the resolution process started for your queries. We reply within 18 hours.
Support via In-app bot
We provide Drift chat built into every page of your Adaface web dashboard. You can chat with us using the drift bot for any queries. In case, we are offline, you can provide your email id and details about your queries. We will get back to you within 18 hours. Drift chat is located at the bottom right of the page.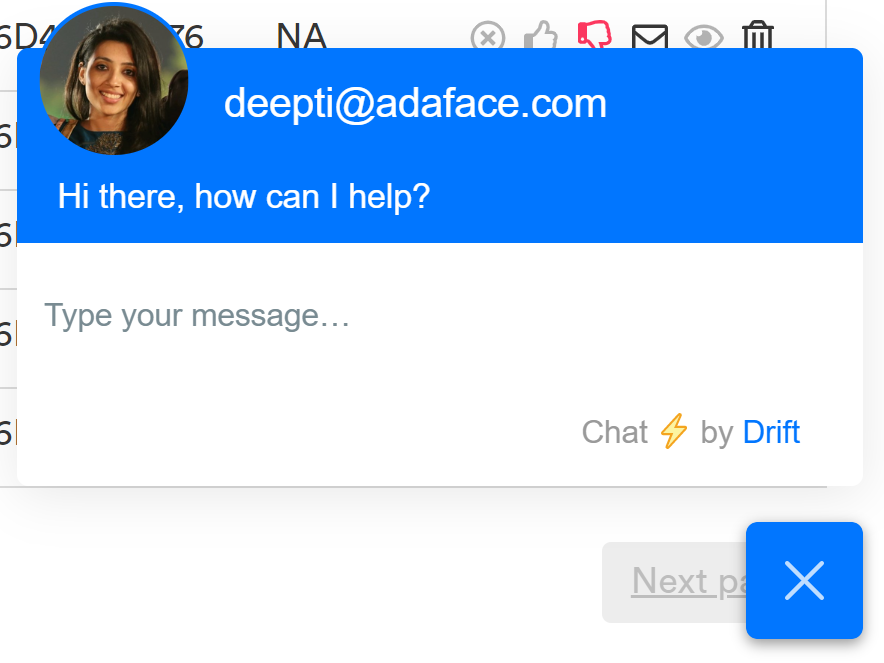 Support via the ticketing system
If you prefer raising tickets via traditional mechanisms or would like any external entity without access to [email protected] email id/ drift bot/ Adaface Success Manager, you can use our support page to raise tickets. We reply within 18 hours.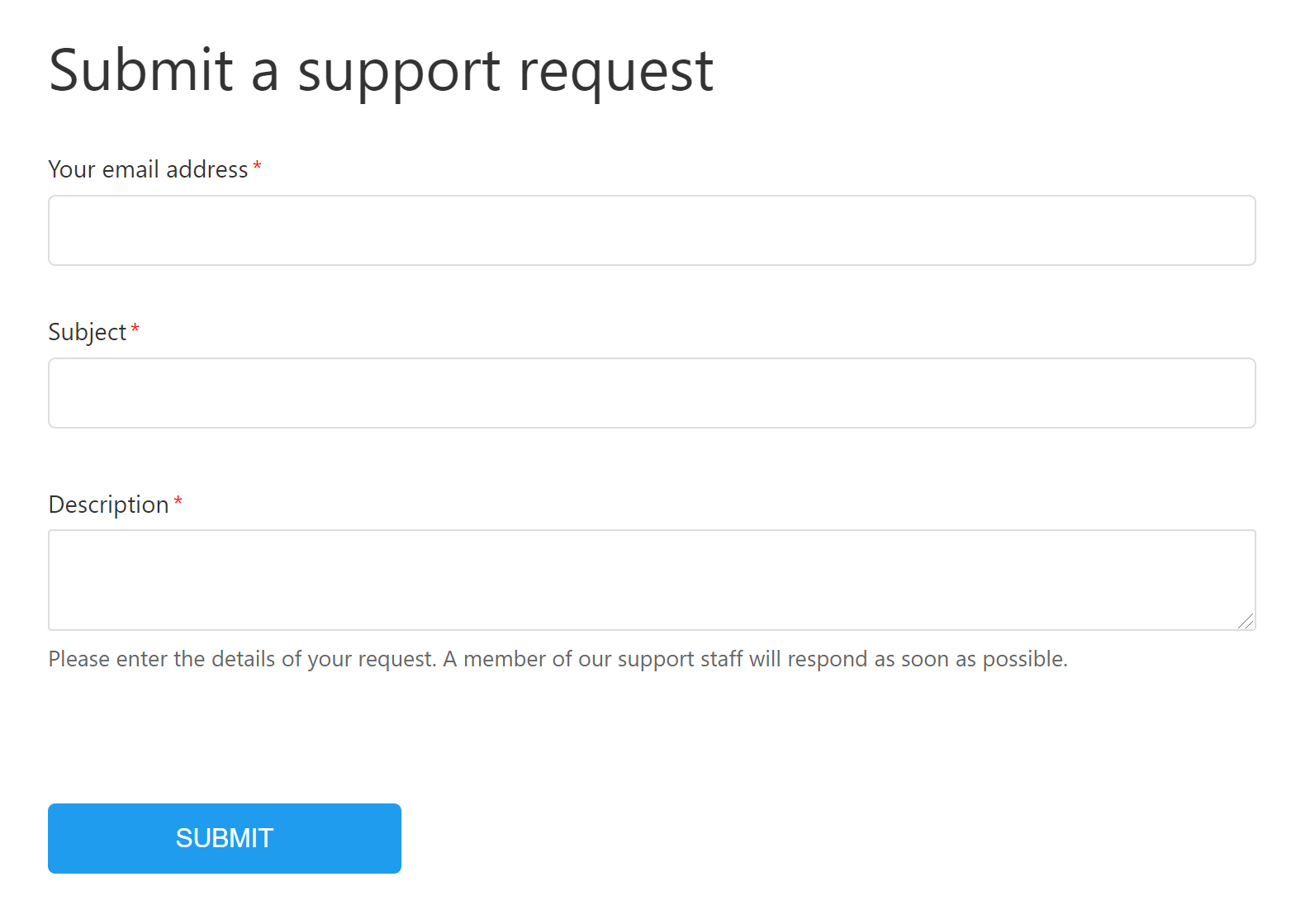 Knowledge-base for self-paced and ready learning
We also provide a series of growing documentation under 'Knowledge Base' on our website available for self-paced learning to all our client teams. You can access it here. If you are unsure about how to get started, this might be a good place to start.
Customized availability setup
We reply within 18 hours through all our support channels but in most cases, it will be even faster than that (the average time we aim to maintain is 4 hours). We provide customized priority support availability for enterprises who need a support channel to reply within 4 hours (irrespective of country/city the client services are provided). Please contact us at [email protected] to know more.
Note: All or a few of the support channels mentioned here might apply to your account depending on the SLA signed with Adaface. Please refer to your SLA or contact [email protected] to know the exact details of response times/ support services available for your Adaface account.