Hire the best senior candidates by interviewing qualified talent
Customised tests within 48h
Screen on-the-job skills
Personalizado para el rol
Registrate gratis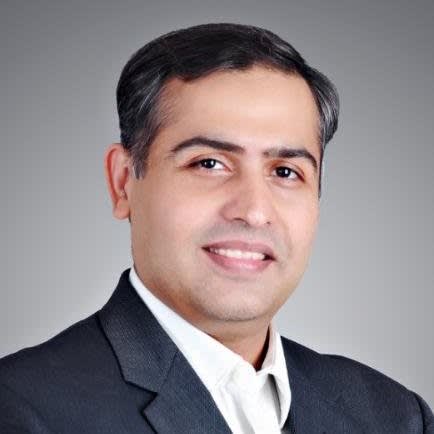 Adaface enables us to conduct coding, aptitude and psychometric assessments seamlessly. My hiring managers have never been happier with the quality of candidates shortlisted. We were able to close 106 positions in a record time of 45 days!
Amit Kataria
Director de Recursos Humanos, Hanu
Reduce time-per-hire by ~80% by taking screened candidates directly to second rounds
Trusted by companies worldwide
Cómo funciona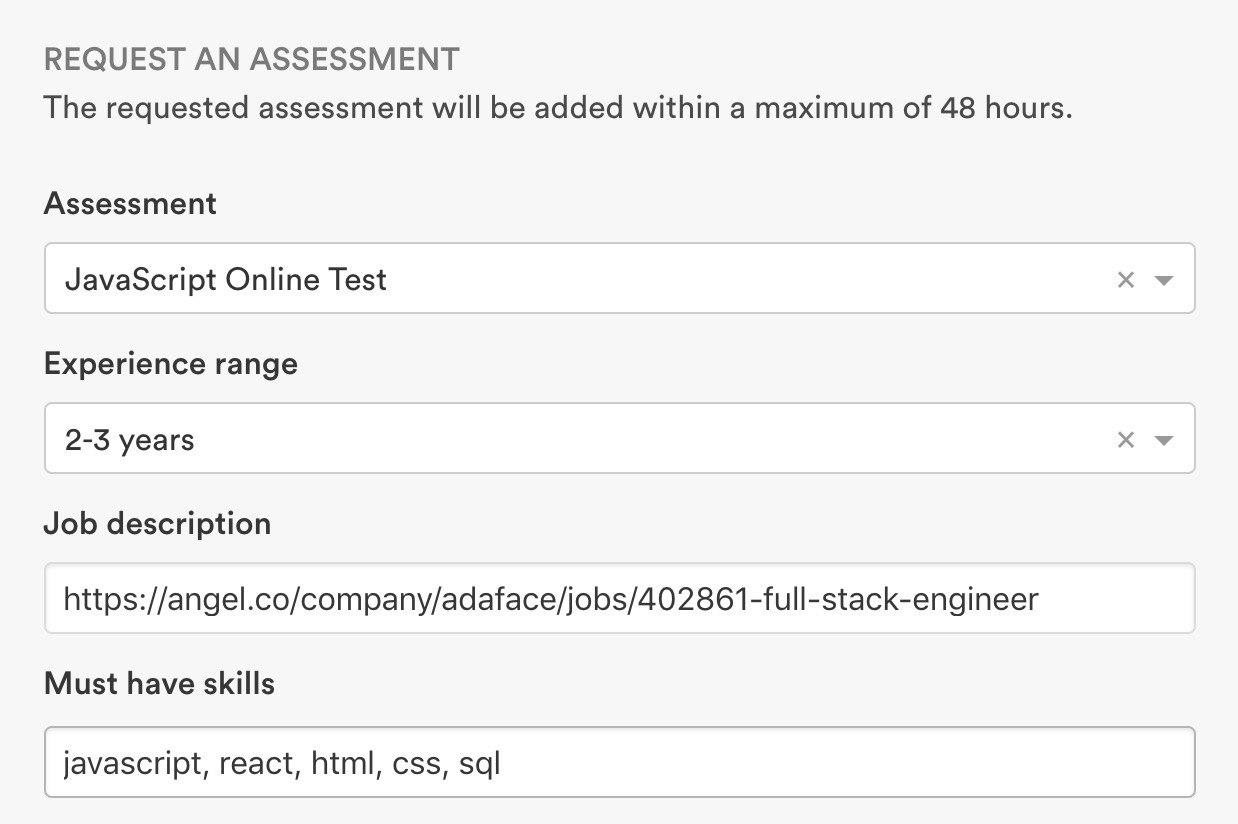 Create a customised assessment for your role or pick from 100+ ready-to-use tests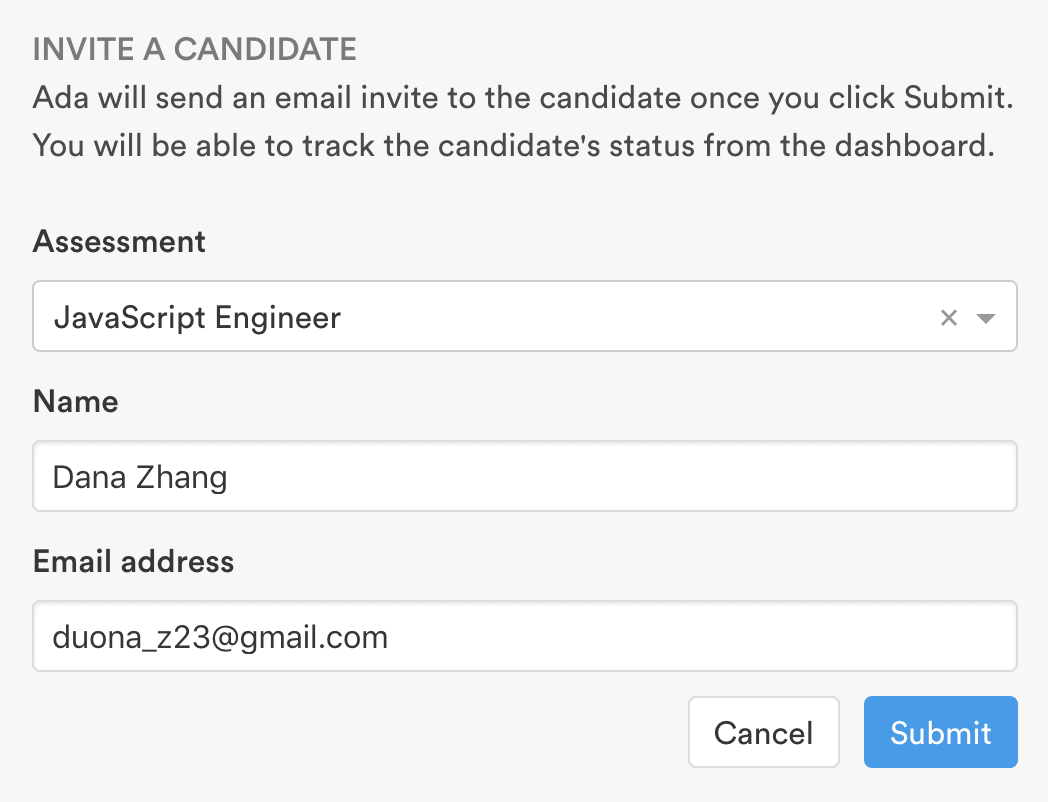 Invite candidates to assessments by email invites or using our Integraciones ATS
Candidates takes the proctored assessment and answer questions on must-have skills for the job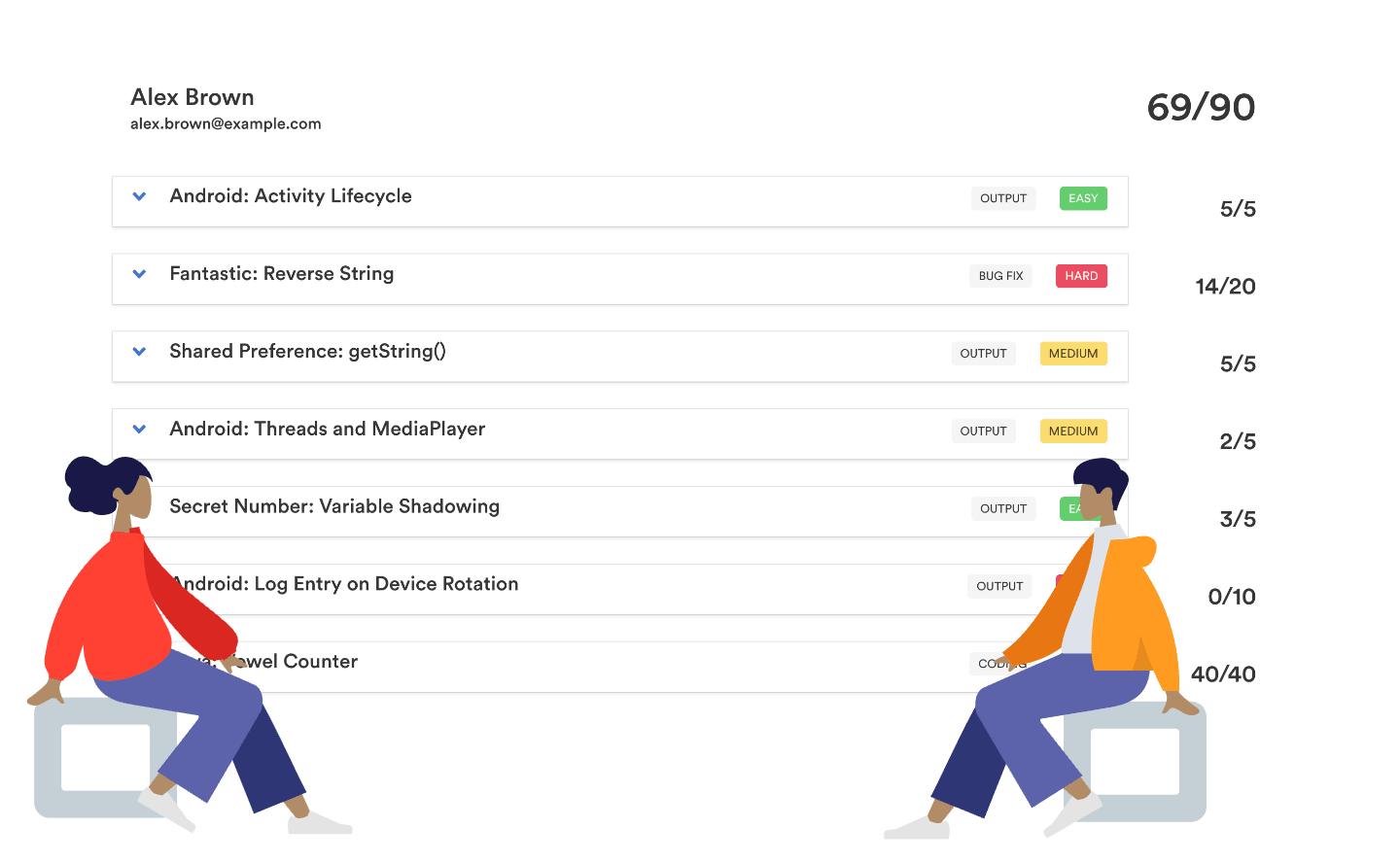 Ver informe de muestra
Receive ranked candidate results and detailed scorecards. Take the top candidates for interviews
Complete assessment suite for your hiring team
Evaluamos a varios de sus competidores y encontramos que Adaface es la más convincente. Gran biblioteca predeterminada de preguntas que están diseñadas para probar el ajuste en lugar de la memorización de algoritmos.

Use la herramienta de evaluación más amigable para los candidatos
(100% free to get started, no credit card required)