About the test:
The SAP BI (Business Intelligence) Online Test uses scenario-based multiple choice questions to evaluate candidates on their technical knowledge and practical skills in various aspects of SAP BI, including topics such as data modeling, data warehousing, ETL (Extract, Transform, Load) processes, reporting, data analysis, and dashboarding. The test aims to determine candidates' ability to design and develop efficient and effective SAP BI solutions that enable data-driven decision-making for organizations.
Covered skills:
Web Intelligence Processing Server
Business Object Query
Server Intelligence Agent
SAP Design Studio
See all covered skills
Test Duration
~ 45 mínimos
Availability
Available on request
9 reasons why
9 reasons why
Adaface SAP BI Test is the most accurate way to shortlist SAP Business Intelligence Consultants
Reason #1
Tests for on-the-job skills
The SAP BI Online Test helps recruiters and hiring managers identify qualified candidates from a pool of resumes, and helps in taking objective hiring decisions. It reduces the administrative overhead of interviewing too many candidates and saves time by filtering out unqualified candidates.
The Adaface SAP BI Online test screens candidates for the typical skills recruiters look for SAP BI Developer roles:
Experience with extraction of data from various data sources
Knowledge of data sources for SAP BusinessObjects, usage of universes, SAP HANA views, Bex or BW queries, local data sources
Knowledge of user prompts in SAP BI tools and hierarchies in data analysis
Familiarity with SAP BusinessObjects Design Studio, creating analytical applications
The insights generated from this assessment can be used by recruiters and hiring managers to identify the best candidates for the SAP BI Developer role. Anti-cheating features enable you to be comfortable with conducting assessments online. The SAP BI Developer test is ideal for helping recruiters identify which candidates have the skills to do well on the job.
Reason #2
No trick questions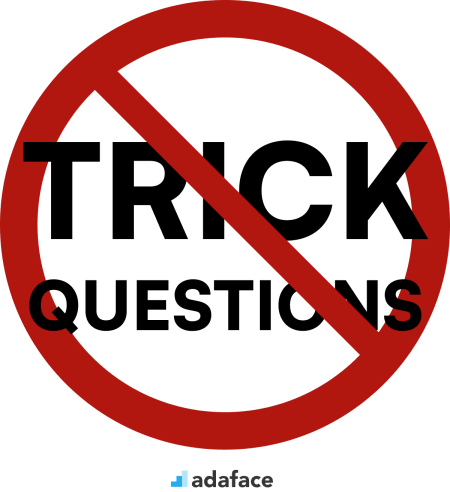 Traditional assessment tools use trick questions and puzzles for the screening, which creates a lot of frustration among candidates about having to go through irrelevant screening assessments.
The main reason we started Adaface is that traditional pre-employment assessment platforms are not a fair way for companies to evaluate candidates. At Adaface, our mission is to help companies find great candidates by assessing on-the-job skills required for a role.
Why we started Adaface ->
Reason #3
Non-googleable questions
We have a very high focus on the quality of questions that test for on-the-job skills. Every question is non-googleable and we have a very high bar for the level of subject matter experts we onboard to create these questions. We have crawlers to check if any of the questions are leaked online. If/ when a question gets leaked, we get an alert. We change the question for you & let you know.
Reason #4
1200+ customers in 75 countries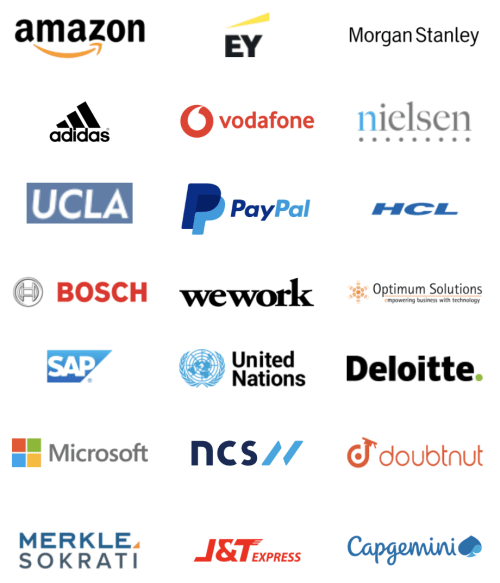 Con Adaface, pudimos optimizar nuestro proceso de detección inicial en más del 75%, ¡liberando un tiempo precioso tanto para los gerentes de contratación como para nuestro equipo de adquisición de talentos!
Brandon Lee, Jefe de personas, Love, Bonito
Reason #5
Designed for elimination, not selection
The most important thing while implementing the pre-employment SAP BI Test in your hiring process is that it is an elimination tool, not a selection tool. In other words: you want to use the test to eliminate the candidates who do poorly on the test, not to select the candidates who come out at the top. While they are super valuable, pre-employment tests do not paint the entire picture of a candidate's abilities, knowledge, and motivations. Multiple easy questions are more predictive of a candidate's ability than fewer hard questions. Harder questions are often "trick" based questions, which do not provide any meaningful signal about the candidate's skillset.
Reason #6
1 click candidate invites
Email invites: You can send candidates an email invite to the SAP BI Test from your dashboard by entering their email address.
Public link: You can create a public link for each test that you can share with candidates.
API or integrations: You can invite candidates directly from your ATS by using our pre-built integrations with popular ATS systems or building a custom integration with your in-house ATS.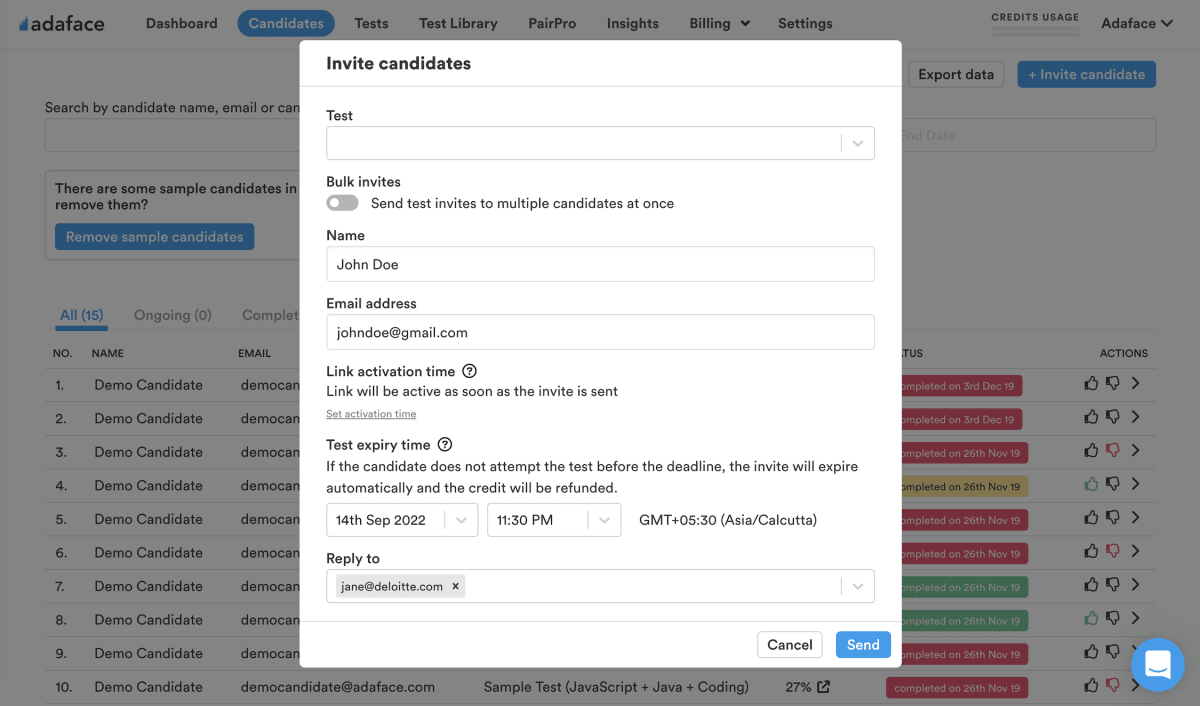 Reason #8
High completion rate
Adaface tests are conversational, low-stress, and take just 25-40 mins to complete.
This is why Adaface has the highest test-completion rate (86%), which is more than 2x better than traditional assessments.

Reason #9
Advanced Proctoring
About SAP BI Developer Roles
SAP Business Intelligence (BI) is used for analyzing and reporting of data from different heterogeneous data sources.
SAP Business Warehouse (BW) integrates data from various sources, transforms, and consolidates the data, does data cleansing, and storing of data as well.
A BI developer needs to continuously plan and research all possible solutions for any existing problems as well as future problems that occur within the organization.
Typical SAP BI Developer responsibilities include:
Designing and developing reporting solutions to ensure the clients' reporting needs are aligned with their business requirements
Analyzing user requirements to inform application design
Using third-party BI tools to develop reusable objects for information products such as reports, dashboards, and documents
Extracting data from various databases and data warehouses for reporting
Identifying data quality gaps and develop strategies to close data quality gaps
Supporting users by creating BEX queries that are used for reporting
What roles can I use the SAP BI Test for?
SAP Business Intelligence Consultant
Business Intelligence Business Analyst
SAP BO / BI Developer
Sap BI/BW HANA Consultant
SAP BI/BW Technical Architect
SAP BI/BW Technical Lead
SAP BI Developer
What topics are covered in the SAP BI Test?

Los gerentes de contratación consideraron que a través de las preguntas técnicas que hicieron durante las entrevistas del panel, pudieron decir qué candidatos tuvieron mejores puntajes y se diferenciaron con aquellos que no obtuvieron puntajes también. Ellos son altamente satisfecho con la calidad de los candidatos preseleccionados con la proyección de Adaface.
Reducción en el tiempo de detección
Preguntas frecuentes
¿Puedo combinar múltiples habilidades en una evaluación personalizada?
Si, absolutamente. Las evaluaciones personalizadas se configuran en función de la descripción de su trabajo e incluirán preguntas sobre todas las habilidades imprescindibles que especifique.
¿Tiene alguna característica anti-trato o procuración en su lugar?
Tenemos las siguientes características anti-trate en su lugar:
Preguntas no postradas
Procuración de IP
Procedor web
Procedores de cámara web
Detección de plagio
navegador seguro
Lea más sobre las funciones de procuración.
¿Cómo interpreto los puntajes de las pruebas?
Lo principal a tener en cuenta es que una evaluación es una herramienta de eliminación, no una herramienta de selección. Una evaluación de habilidades está optimizada para ayudarlo a eliminar a los candidatos que no están técnicamente calificados para el rol, no está optimizado para ayudarlo a encontrar el mejor candidato para el papel. Por lo tanto, la forma ideal de usar una evaluación es decidir un puntaje umbral (generalmente del 55%, lo ayudamos a comparar) e invitar a todos los candidatos que obtienen un puntaje por encima del umbral para las próximas rondas de la entrevista.
¿Para qué nivel de experiencia puedo usar esta prueba?
Cada evaluación de AdaFace está personalizada para su descripción de trabajo/ persona candidata ideal (nuestros expertos en la materia elegirán las preguntas correctas para su evaluación de nuestra biblioteca de más de 10000 preguntas). Esta evaluación se puede personalizar para cualquier nivel de experiencia.
¿Cada candidato tiene las mismas preguntas?
Sí, te hace mucho más fácil comparar los candidatos. Las opciones para las preguntas de MCQ y el orden de las preguntas son aleatorizados. Tenemos características anti-trato/procuración en su lugar. En nuestro plan empresarial, también tenemos la opción de crear múltiples versiones de la misma evaluación con cuestiones de niveles de dificultad similares.
Soy candidato. ¿Puedo probar una prueba de práctica?
No. Desafortunadamente, no apoyamos las pruebas de práctica en este momento. Sin embargo, puede usar nuestras preguntas de muestra para la práctica.
¿Cuál es el costo de usar esta prueba?
¿Puedo obtener una prueba gratuita?
Me acabo de mudar a un plan pagado. ¿Cómo puedo solicitar una evaluación personalizada?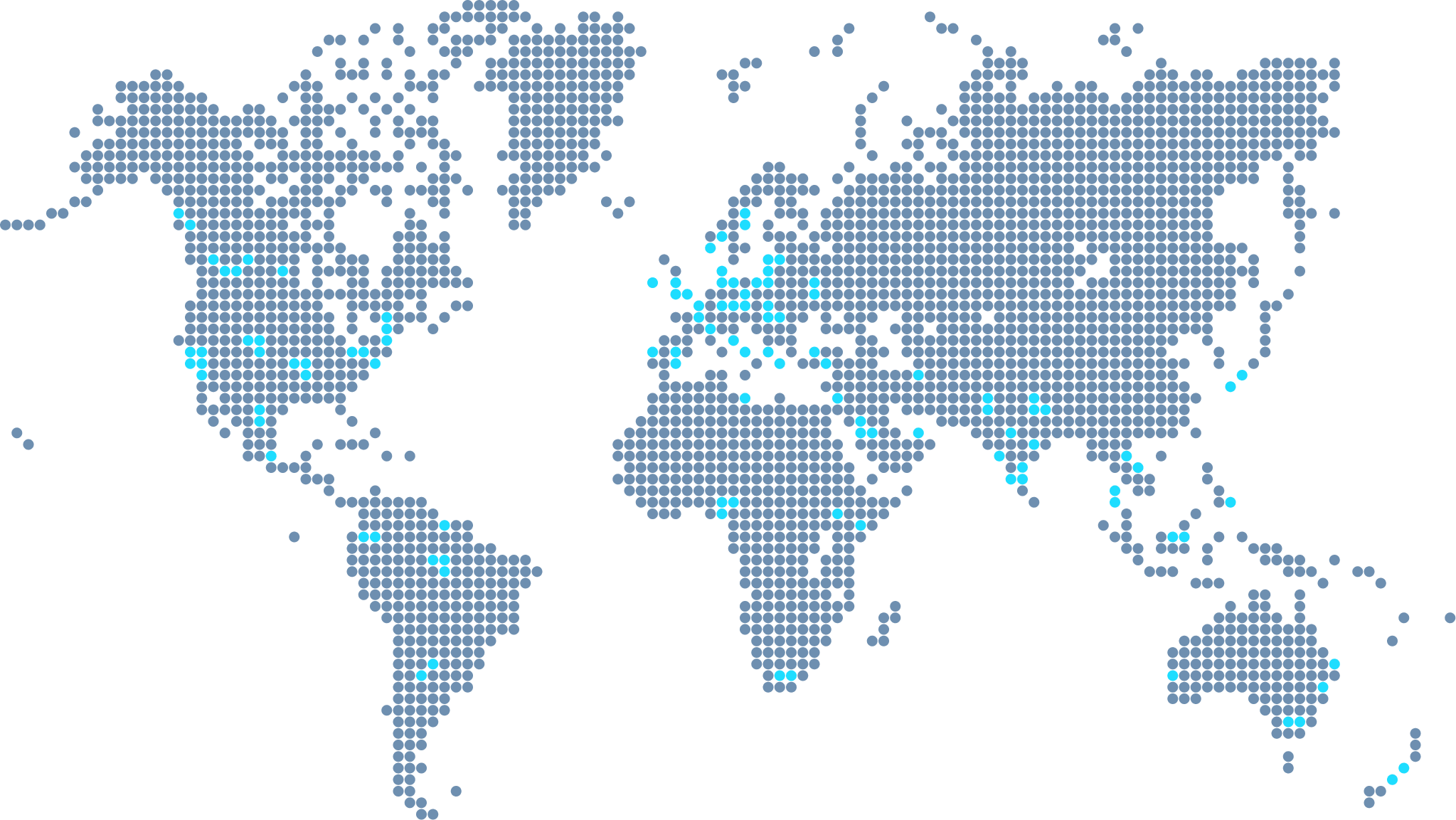 Join 1200+ companies in 75+ countries.
Pruebe la herramienta de evaluación de habilidades más amigables para los candidatos hoy en día.

Ready to use the Adaface SAP BI Test?
Ready to use the Adaface SAP BI Test?