About the test:
The HTML/ CSS test evaluates a candidate's ability to create web pages and style them using CSS. Using scenario-based MCQ questions, it evaluates knowledge of HTML (DOM, tags, forms, tables etc.) and critical CSS concepts (box model, positioning, styling, Flexbox, Grid etc.) and the ability to build responsive layouts. The test also includes simple coding questions to evaluate hands-on programming knowledge.
Covered skills:
Core HTML tags
Core CSS (box model; inheritance; specificity)
Handling HTML forms
Styling HTML elements with CSS
See all covered skills
9 reasons why
9 reasons why
Adaface HTML/ CSS Online Test is the most accurate way to shortlist Web Developers
Reason #1
Tests for on-the-job skills
La prueba de evaluación en línea HTML/ CSS está diseñada y validada por expertos de la industria para ayudar a los reclutadores de tecnología y contratación de gerentes a evaluar las habilidades de programación HTML/ CSS del candidato. Las principales empresas tecnológicas están utilizando nuestra prueba de programación HTML/ CSS para reducir el tiempo de detección de candidatos en un 85%.
La prueba asegura que los candidatos tengan los siguientes rasgos:
Conocimiento de etiquetas HTML básicas y propiedades CSS
Capacidad para crear HTML receptivo con diseños modernos: cuadrículas, Flexbox
Conocimiento de cómo funciona CSS detrás de escena
Estilizar elementos HTML con CSS para estar más cerca de las maquetas de diseño
Manejo de imágenes, fuentes, videos en HTML
Creación de código HTML y CSS legible y escalable
Comprender la manipulación de JS DOM
Lenguaje de programación JavaScript práctico
Reason #2
No trick questions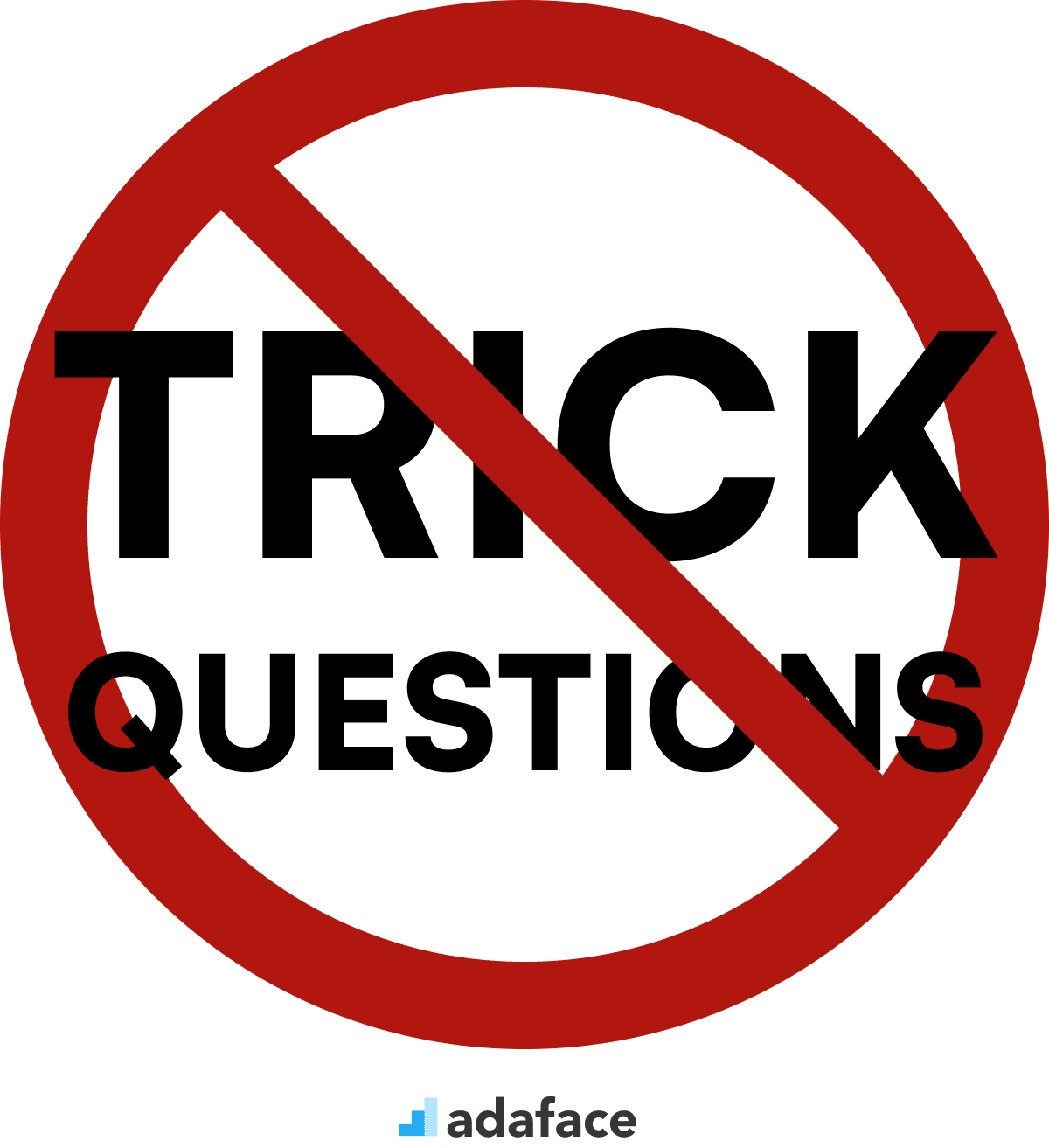 Traditional assessment tools use trick questions and puzzles for the screening, which creates a lot of frustration among candidates about having to go through irrelevant screening assessments.
The main reason we started Adaface is that traditional pre-employment assessment platforms are not a fair way for companies to evaluate candidates. At Adaface, our mission is to help companies find great candidates by assessing on-the-job skills required for a role.
Why we started Adaface ->
Reason #3
Non-googleable questions
We have a very high focus on the quality of questions that test for on-the-job skills. Every question is non-googleable and we have a very high bar for the level of subject matter experts we onboard to create these questions. We have crawlers to check if any of the questions are leaked online. If/ when a question gets leaked, we get an alert. We change the question for you & let you know.
These are just a small sample from our library of 10,000+ questions. The actual questions on this HTML/CSS Online Test will be non-googleable.
🧐 Question

Medium

Background Properties

Solve

Easy

Colorful sentences

Solve

Medium

Links

Solve

Medium

Let's Hack

Solve

Easy

Registration Queue

Solve

Medium

Longest Road

Solve

Medium

Visitors Count

Solve
🧐 Question
🔧 Skill

Medium

Background Properties

2 mins

HTML/CSS

Solve

Easy

Colorful sentences

2 mins

HTML/CSS

Solve

Medium

Links

2 mins

HTML/CSS

Solve

Medium

Let's Hack

3 mins

HTML/CSS

Solve

Easy

Registration Queue

30 mins

Coding

Solve

Medium

Longest Road

25 mins

Coding

Solve

Medium

Visitors Count

30 mins

Coding

Solve
| | 🧐 Question | 🔧 Skill | 💪 Difficulty | ⌛ Time | |
| --- | --- | --- | --- | --- | --- |
| | Background Properties | HTML/CSS | Medium | 2 mins | Solve |
| | Colorful sentences | HTML/CSS | Easy | 2 mins | Solve |
| | Links | HTML/CSS | Medium | 2 mins | Solve |
| | Let's Hack | HTML/CSS | Medium | 3 mins | Solve |
| | Registration Queue | Coding | Easy | 30 mins | Solve |
| | Longest Road | Coding | Medium | 25 mins | Solve |
| | Visitors Count | Coding | Medium | 30 mins | Solve |
Reason #4
1200+ customers in 75 countries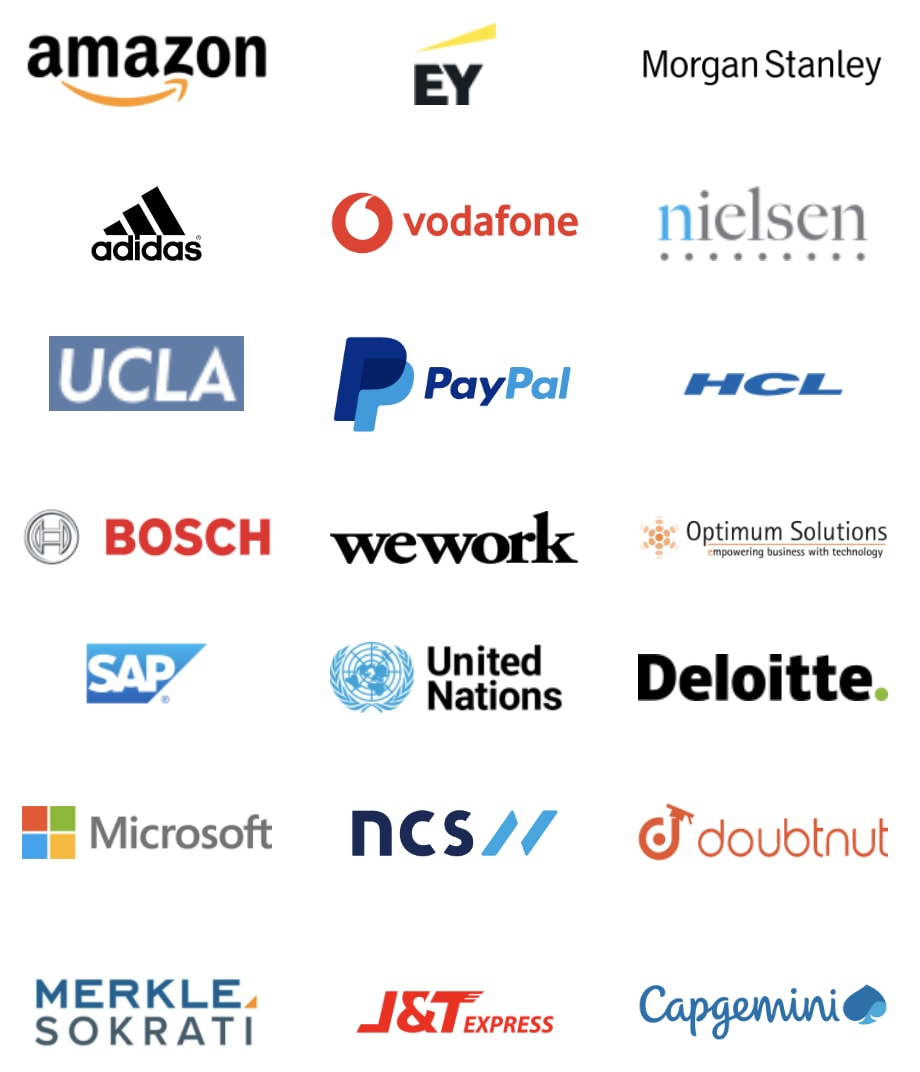 With Adaface, we were able to optimise our initial screening process by upwards of 75%, freeing up precious time for both hiring managers and our talent acquisition team alike!
Brandon Lee, Head of People, Love, Bonito
Reason #5
Designed for elimination, not selection
The most important thing while implementing the pre-employment HTML/CSS Online Test in your hiring process is that it is an elimination tool, not a selection tool. In other words: you want to use the test to eliminate the candidates who do poorly on the test, not to select the candidates who come out at the top. While they are super valuable, pre-employment tests do not paint the entire picture of a candidate's abilities, knowledge, and motivations. Multiple easy questions are more predictive of a candidate's ability than fewer hard questions. Harder questions are often "trick" based questions, which do not provide any meaningful signal about the candidate's skillset.
Reason #6
1 click candidate invites
Email invites: You can send candidates an email invite to the HTML/CSS Online Test from your dashboard by entering their email address.
Public link: You can create a public link for each test that you can share with candidates.
API or integrations: You can invite candidates directly from your ATS by using our pre-built integrations with popular ATS systems or building a custom integration with your in-house ATS.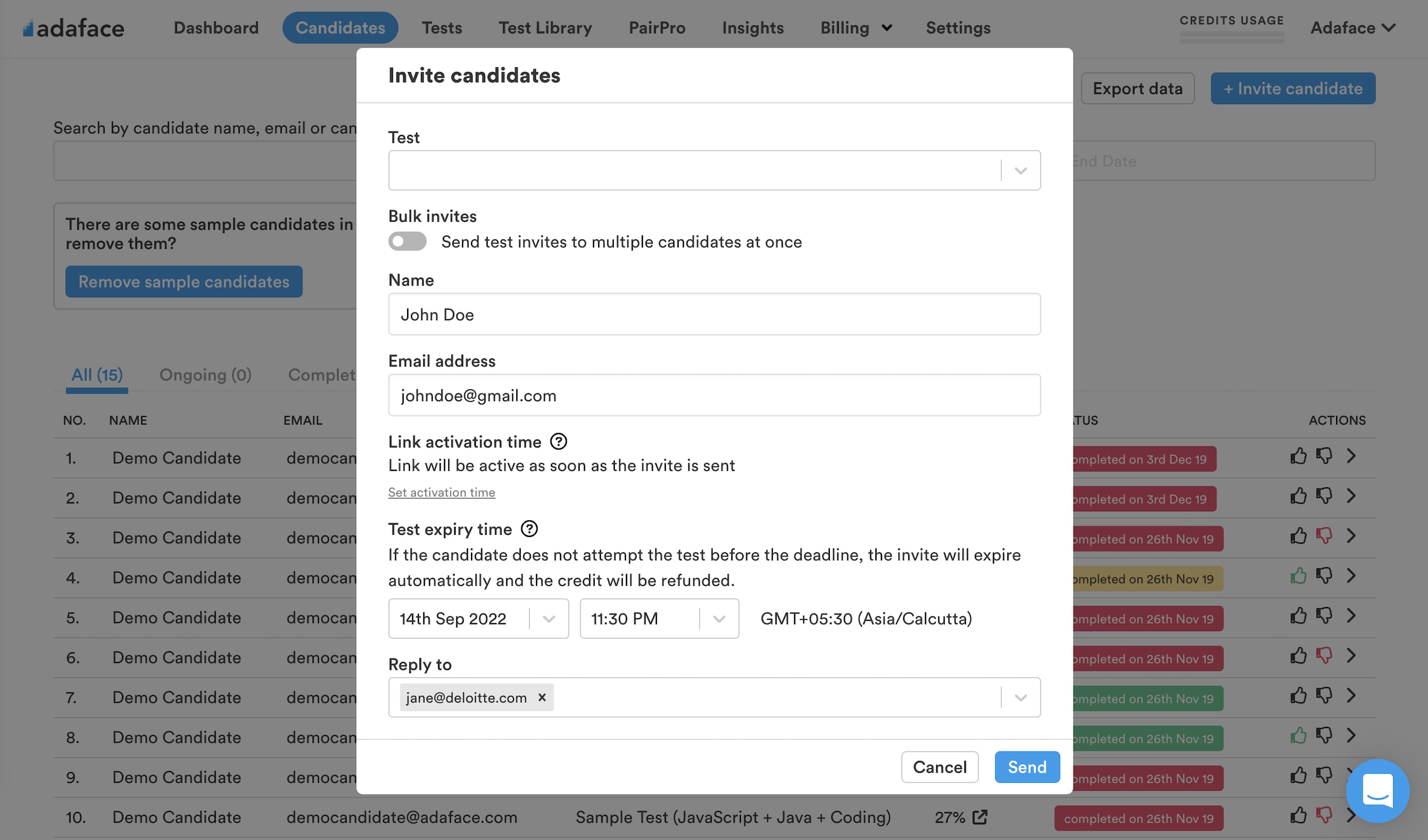 Reason #8
High completion rate
Adaface tests are conversational, low-stress, and take just 25-40 mins to complete.
This is why Adaface has the highest test-completion rate (86%), which is more than 2x better than traditional assessments.

Reason #9
Advanced Proctoring
¿Cómo se personaliza la prueba para los desarrolladores de frontend senior?
Las preguntas para los desarrolladores superiores involucrarán temas avanzados y serán de mayor nivel de dificultad. Aquí hay pocos temas en los que las preguntas se basarán para desarrolladores web intermedios y experimentados:
Conocimiento profundo de cómo CSS funciona detrás de escena: la cascada, la especificidad, la herencia, el procesamiento de valor, el modelo de formato visual, el modelo de caja, los tipos de caja, los esquemas de posicionamiento y los contextos de apilamiento
Imágenes receptivas en HTML y CSS para cargas de página más rápidas: conmutación de resolución, conmutación de densidad, dirección de arte;
Manipulación DOM usando JS
Selectores CSS avanzados, pseudo-clases y pseudo-elementos
Animaciones CSS avanzadas con @Keyframes, animación y transición
Animaciones basadas en JS
Imágenes SVG en HTML y CSS: cómo y por qué usar SVG, generar sprites SVG, cambiar los colores SVG en CSS y las mejores prácticas;
Diseño receptivo avanzado: consultas de medios, móvil primero frente a escritorio primero, unidades EM vs REM, redes fluidas, tipos de diseño, imágenes flexibles, utilizando consultas de medios para probar diferentes anchos de pantalla, densidades de píxeles y capacidades táctiles
Técnicas modernas de CSS para crear diseños impresionantes: clip-hat, clip de fondo, imagen de máscara, modificación de mezcla de fondo, forma de forma, filtro, filtro de fondo, ajuste de objetos, transformación, conteo de columnas, guiones, perspectiva , calc () y propiedades CSS personalizadas;
Además, las preguntas de codificación utilizadas para evaluar las habilidades de JavaScript serán de mayor nivel de dificultad.
What roles can I use the HTML/CSS Online Test for?
Web Developer
Frontend Software Developer
Senior HTML Web Developer
Front-end Developer
Software Engineer (HTML/ CSS)
Senior Frontend Developer
Web Designer
What topics are covered in the HTML/ CSS Online Test?

The hiring managers felt that through the technical questions that they asked during the panel interviews, they were able to tell which candidates had better scores, and differentiated with those who did not score as well. They are highly satisfied with the quality of candidates shortlisted with the Adaface screening.
Reducción en el tiempo de detección
HTML/CSS Online Test FAQs
Acerca de los roles laborales HTML/ CSS
HTML (lenguaje de marcado de hipertexto) es el bloque de construcción más básico de la web. Define el significado y la estructura del contenido web. Otras tecnologías además de HTML generalmente se utilizan para describir la apariencia/presentación de una página web (CSS) o la funcionalidad/comportamiento (JavaScript).
Los desarrolladores de HTML son responsables de la codificación completa de los sitios web de extremo a extremo. Proporcionan soporte técnico a los usuarios, proyectos directos, sitios web de código, desarrollan aplicaciones basadas en la web y realizan pruebas en sitios web. Trabajan con otros codificadores, diseñadores y desarrolladores de contenido, lo que significa que las habilidades de comunicación son importantes. Los desarrolladores de HTML deben poder traducir diseños en código y escribir documentación técnica.
Los desarrolladores de CSS son profesionales web cuya responsabilidad principal es entregar un producto pulido y de estilo al navegador de un usuario. Casi todos los sitios web usan CSS. La mayoría de los desarrolladores frontend o incluso de pila completa podrían escribir el código CSS. Pero no todos pueden corregir todos los errores CSS o implementar diseños sin completar el código HTML o confiar innecesariamente en JavaScript.
Las responsabilidades de un desarrollador HTML/ CSS generalmente incluirían:
-Traducción de maquetas de diseñadores y marcas alámbricas al código frontal -Integración frontal con un marco de fondo
Optimizar la aplicación para la máxima velocidad y escalabilidad
Asegúrese de que toda la entrada del usuario se valida antes de enviar al fondo
Cree un código reutilizable y bibliotecas para uso futuro
Integrar datos de varios servicios y bases de datos de back-end
Cooperar con diseñadores web para que coincidan con la intención de diseño visual
¿Puedo evaluar JavaScript junto con HTML/ CSS?
Sí. Apoyamos la evaluación de JavaScript y HTML/ CSS en la misma evaluación. Puede revisar nuestra prueba estándar Ready To-Go javascript, html/css para comprender cómo se diseñaría la evaluación. Para las evaluaciones personalizadas, diseñamos las preguntas según la descripción de su trabajo y la prueba final evaluará JavaScript, HTML/ CSS y habilidades de codificación juntos.
¿Puedo evaluar los marcos frontend junto con HTML/ CSS como React/ Angular/ Vue?
Sí. Puede evaluar múltiples habilidades en una sola evaluación. Puede consultar nuestro estándar React, [angular](https://www.adaface.com/assessment-test/ Angularjs-test), Vue evaluaciones para tener una idea de qué preguntas se harían. Puede obtener una evaluación personalizada diseñada que tenga preguntas para evaluar todas las habilidades imprescindibles de la descripción de su trabajo. Entonces, para un rol de desarrollador react estándar, la prueba tendrá preguntas para evaluar React, JavaScript, HTML/ CSS y habilidades de codificación.
¿Puedo combinar múltiples habilidades en una evaluación personalizada?
Si, absolutamente. Las evaluaciones personalizadas se configuran en función de la descripción de su trabajo e incluirán preguntas sobre todas las habilidades imprescindibles que especifique.
¿Tiene alguna característica anti-trato o procuración en su lugar?
Tenemos las siguientes características anti-trate en su lugar:
Preguntas no postradas
Procuración de IP
Procedor web
Procedores de cámara web
Detección de plagio
navegador seguro
Lea más sobre las funciones de procuración.
¿Cómo interpreto los puntajes de las pruebas?
Lo principal a tener en cuenta es que una evaluación es una herramienta de eliminación, no una herramienta de selección. Una evaluación de habilidades está optimizada para ayudarlo a eliminar a los candidatos que no están técnicamente calificados para el rol, no está optimizado para ayudarlo a encontrar el mejor candidato para el papel. Por lo tanto, la forma ideal de usar una evaluación es decidir un puntaje umbral (generalmente del 55%, lo ayudamos a comparar) e invitar a todos los candidatos que obtienen un puntaje por encima del umbral para las próximas rondas de la entrevista.
¿Para qué nivel de experiencia puedo usar esta prueba?
Cada evaluación de AdaFace está personalizada para su descripción de trabajo/ persona candidata ideal (nuestros expertos en la materia elegirán las preguntas correctas para su evaluación de nuestra biblioteca de más de 10000 preguntas). Esta evaluación se puede personalizar para cualquier nivel de experiencia.
¿Cada candidato tiene las mismas preguntas?
Sí, te hace mucho más fácil comparar los candidatos. Las opciones para las preguntas de MCQ y el orden de las preguntas son aleatorizados. Tenemos características anti-trato/procuración en su lugar. En nuestro plan empresarial, también tenemos la opción de crear múltiples versiones de la misma evaluación con cuestiones de niveles de dificultad similares.
Soy candidato. ¿Puedo probar una prueba de práctica?
No. Desafortunadamente, no apoyamos las pruebas de práctica en este momento. Sin embargo, puede usar nuestras preguntas de muestra para la práctica.
¿Cuál es el costo de usar esta prueba?
¿Puedo obtener una prueba gratuita?
Me acabo de mudar a un plan pagado. ¿Cómo puedo solicitar una evaluación personalizada?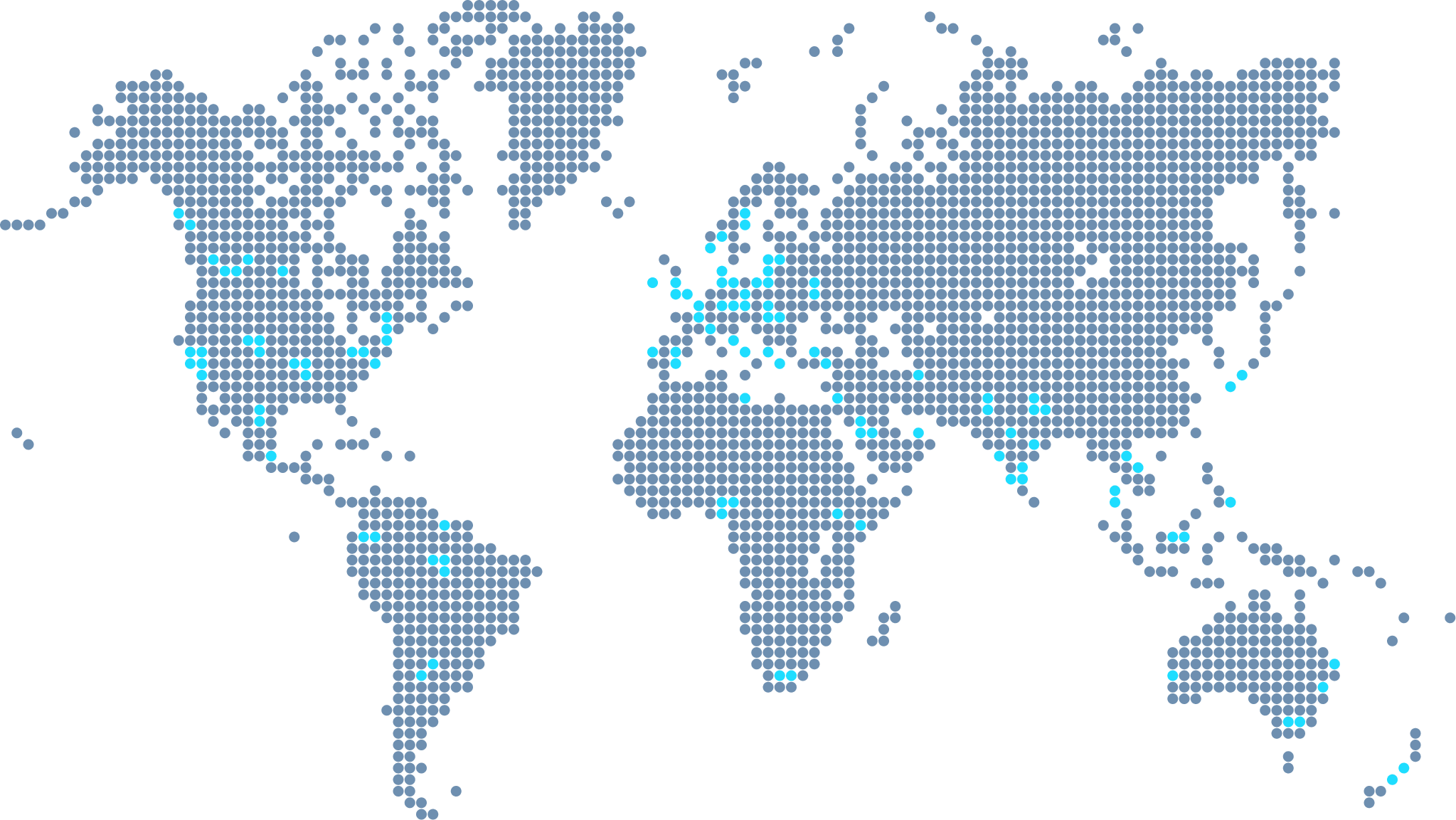 Join 1200+ companies in 75+ countries.
Pruebe la herramienta de evaluación de habilidades más amigables para los candidatos hoy en día.

Ready to use the Adaface HTML/CSS Online Test?
Ready to use the Adaface HTML/CSS Online Test?