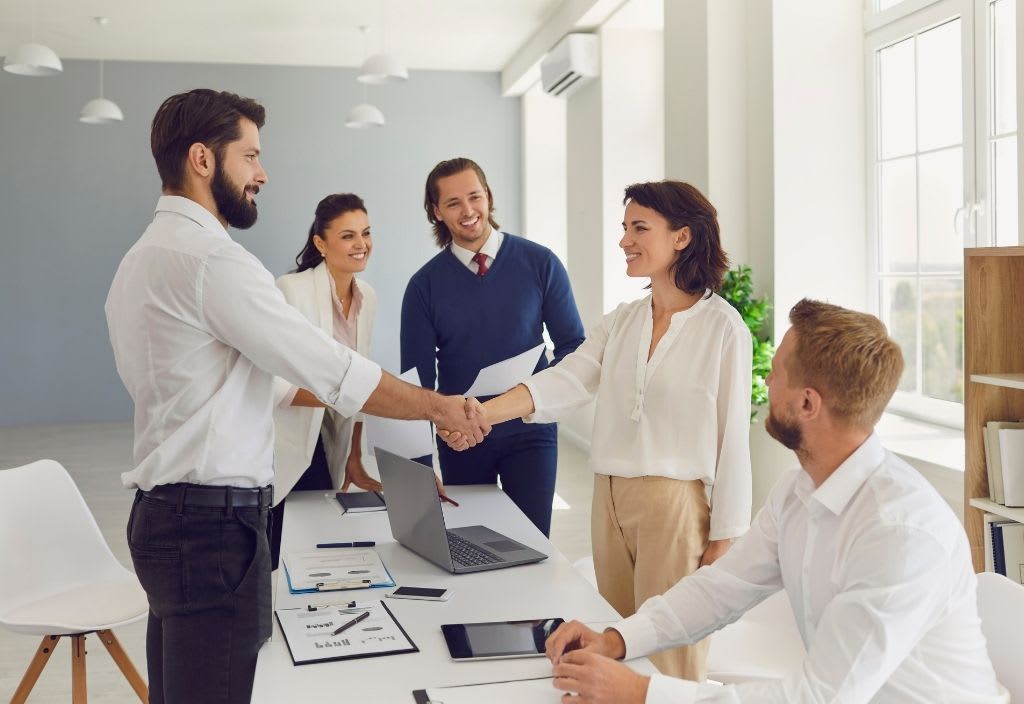 A Complete Guide On Recruitment Process Outsourcing (RPO)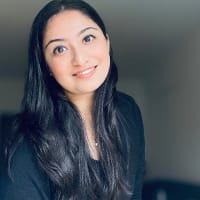 Asavari Sharma
November 07, 2022
Even though it has been around for a while, there is a misconception about precisely what Recruitment Process Outsourcing (RPO) entails.
Done correctly, RPO ensures that an organization always has the right person in the right role, enabling a more productive work environment.
Given that hiring is becoming increasingly complex in today's world, outsourcing recruitment to a reliable external service provider is often a company's best bet. Here, we break down exactly what RPO is, the benefits it brings, and some valuable tips on how to get started with it.
What is recruitment process outsourcing?
Essentially, RPO is a form of business process outsourcing (BPO) when a company transfers part or all of its recruitment activities to a third-party service provider. RPO has been around for more than two decades and was commonly used by big companies to fill critical positions at various levels. But it has now gained popularity among small to midsize firms.
RPO can bring a significant competitive advantage by hiring the best fit for each position when executed correctly. However, recruitment process outsourcing is not the same as working with a staffing company. The latter involves simply interviewing for and filling positions per the organization's instructions.
On the other hand, an RPO service provider will assume control over and responsibility for designing and managing the entire recruitment process. As such, they are genuinely invested in getting the best results possible.
Is RPO different from BPO?
In short, yes! Through business process outsourcing, a company outsources an internal business function management to an external service provider to drive quality, efficiency, and cost benefits.
The third-party is responsible for hiring talent on their own, ensuring they perform and deliver results on an ongoing basis. Some examples of BPO include:
Payroll
Claims processing
Help desk support
IT app development
IT infrastructure support
Accounting and bookkeeping
In contrast, RPO involves an organization turning the responsibility of finding potential job candidates over to a third party.
Types of RPO agreements
Depending on your company's needs, there are different types of RPO agreements to consider. You may stick with one or switch to others as your needs evolve:
On-demand RPO — This involves a contractual engagement with a service provider to fill a certain number of positions within a specific timeframe. The hiring manager reaches out to the service provider as and when the need arises.

Function-based RPO — This comprises outsourcing the entire recruitment process for a specific department to an RPO service provider with expertise hiring in that department.

Project RPO — This comes in handy when an organization needs help scaling resources for a specific project, such as opening a new branch or launching a new product.

End-to-end RPO — As the name suggests, this involves outsourcing the full recruitment for the company to the service provider, who plans and handles each step of the recruitment.
How much does recruitment outsourcing cost: Models and comparisons
There is no flat fee that RPO providers charge to businesses, irrespective of their industry niche or size. The overall costs depend on the specific needs and goals of the business. Following are four common cost models used by RPO providers:
1. Cost per hire model
The organization has to pay a fee for every candidate hired and brought on board. This model can be used for short-term projects where outsourcing recruitment is required only for a few months or to accomplish specific results.
2. Management fee model
As the name suggests, management fee refers to the cost paid to the RPO company for managing the organization's hiring requirements. This is often a recurring fee paid by the company every month to the service provider for consistent recruitment support. This model's pricing can steadily increase with a rise in the number of new hires.
3. Cost per slate
This is a sourcing model where the external service provider charges a fee for the number of candidates sourced, screened, and qualified for each open job role. Their details are handed over to the internal recruiters to continue the hiring process. The pricing model is best suited for short-term projects with low demand.
4. Cost per transaction
In this model, the organization charges a fee when the RPO provider completes a specific task, such as initial resume screening or reference checks.
Benefits of recruitment process outsourcing services
Recruitment has always been a tricky task, owing to evolving industry trends as well as changing employee expectations. At the same time, the recruitment process is a time-consuming and expensive one, which means that each faulty hire is a costly blow to the company.
There is clearly a case for making recruitment more agile and accurate so that the right talent can be attracted when required without unnecessary costs. That is where recruitment process outsourcing services can be extremely useful.
And if you are not convinced, here are seven key benefits to consider:
1. HR has multiple priorities
People management is a complex and ongoing challenge, and your HR team likely has their hands full already without the stress of recruiting. Tailor your recruitment division to supplement hiring, thus helping you attract and hire talent without hampering the quality.
2. RPO serves as an extension of your HR team
Consider the RPO partner an on-hire extension of your resources, acquiring talent that will expand your company's capabilities.
You can leverage formerly untapped sourcing channels to access candidates and hire them for different services you have never provided before.
For instance, as an accountancy firm owner, you might want to start offering advisory support to your clients without hiring consultants in-house simply by outsourcing.
What is more — an RPO solution allows you to scale and downsize your talent acquisition headcount as your hiring requirements change.
3. RPO is becoming mainstream
If you are worried about RPO being a fad, look around, and you will find that many major companies are outsourcing their hiring to third parties. RPO brings proven results, and your peers know it. Therefore, do not hesitate to give it a shot.
4. Who you hire is crucial
It is not for nothing that people say that an organization's greatest asset is its people. And an RPO has the expertise and experience to bring you that asset far more cost-effectively than if you were to do the scouting yourself.
5. Save time and money
When you have an entire team working to serve your recruitment purposes, it is evident your average time per hire will decrease by over 40% and your cost per hire by 50%.
6. Strengthen your business model with RPO analytics
Thanks to the expansive talent databases RPO providers have, they can analyze and predict future trends in recruitment that affect client companies.

This information can be utilized for pre-empting potential talent requirements and adequately balancing the demand and supply of vital staffing to fill important positions. In a way, RPO providers accelerate an organization's growth by leveraging a recruitment assistance system.
7. Ensure compliance with local hiring regulations/risk limitation
Local recruitment laws vary between countries and regions, which means the recruitment team has to be aware of the different employment rules laid down.
A poorly structured recruitment process will hamper the organization's credibility and reduce its chances of attracting quality talent in the long run. That is where securing the help of a professional and knowledgeable RPO service provider makes sense.
How to measure the success of RPO
While one can agree that RPO is a beneficial option overall, it is helpful to measure precisely how much benefit it has brought to your company after you sign up with a partner. In general, there are four key metrics to consider when evaluating your outsourcing results.
1. Recruiting cost ratio
This refers to the total cost of recruiting, including job board posting, interviewing, staffing, and so on, divided by the entire base compensation recruited.
2. Days to present
This measures the number of days when the job opening goes live and when the final hire is presented to the hiring manager. The lower this figure, the better.
3. Days to accept
This measures the number of days between when the job opening goes live and when the final candidate accepts the offer. This should also be as low as possible.
4. Hiring manager satisfaction
This measures the satisfaction of the internal hiring head with the new talent acquisitions as a percentage. The higher this figure, the better.
Why do companies hesitate to consider RPO?
By now, you may be wondering why RPO is not much more popular than it is. The answer boils down to two main factors — a lack of understanding and a fear of losing control.
Many companies still do not quite understand what recruitment process outsourcing is and tend to confuse it with staffing.
Many staffing and contingent search companies started calling themselves RPO service providers, which added to the confusion.
Besides, many organizations are afraid that they will lose control over their hiring process by outsourcing to a third party.
In response to these reservations, the Recruitment Process Outsourcing Association (RPOA) was set up in 2005 to provide resources to educate companies about exactly what RPO involves.
It demonstrates the many conveniences of RPO for HR leaders, including the increased flexibility and control, and provides clear use cases for RPO in real-world hiring contexts.
Best practices when getting started with RPO
No process is perfect, and even recruitment process outsourcing may not yield the results you want if you go about it the wrong way.
At the end of the day, the two most important people in the recruitment process are the final candidate and the hiring manager, and recruitment needs to be designed with the needs of both in mind.
Here are some best practices to keep in mind to ensure that you and the service provider work smoothly together.
1. Do not get overly hung up on the process
Your recruitment process needs to focus on the candidate and should be tweaked as necessary to attract the best candidates. Process for its own sake means little.
For instance, if your primary requirement is to attract professionals with strong technical skills, introduce pre-employment assessments to gain standardized, valuable insights on how knowledgeable the candidates are and predict their cultural fit.
Once the applicants are sourced and appropriately screened, you can ask your RPO company to use a skills assessment tool like Adaface you chose for further filtering the talent pipeline. This will improve the overall productivity and effectiveness of your recruitment team.
2. Decide your metrics
From the onset, have an agreement with the service provider on what metrics you will use to assess performance. That way, both parties will be on the same page regarding identifying weak areas in the recruitment process.
3. Get leadership buy-in
Your executive team needs to be aligned on what the RPO service provider will be doing and the expected results.
4. Have pre-implementation hiring surveys
Get inputs from your hiring managers on how recruitment currently stands as the company before RPO. This will give you benchmarks against which to measure progress.
5. Listen to the service provider
The RPO team has a lot of experience hiring people for different roles and in various industries. Therefore once you have defined your expectations, let them do their job but do set up a reporting schedule. Ask them to share updates on the progress made every week or month.
6. Provide incentives
Get your service provider motivated by offering them periodic incentives for performance, just as you would your own employees. Your RPO provider is, after all, an extension of your recruitment team. Providing incentives will be a great motivator!
Wrapping up
In short, recruitment process outsourcing can significantly enhance your HR function's capabilities by fulfilling hiring needs in a cost-effective, strategic fashion. By investing a little time upfront in defining your hiring goals and setting key targets, your company can benefit from a positive, lasting RPO relationship that enriches your possibilities.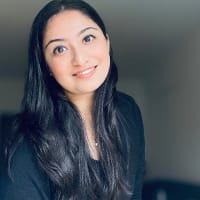 Asavari Sharma
Asavari is an EiR at Adaface. She has made it her mission to help recruiters deploy candidate-friendly skill tests instead of trick-question based tests. When taking a break, she obsesses over art.
Spending too much time screening candidates?
We make it easy for you to find the best candidates in your pipeline-
with a 40 min skills test.
Start screening candidates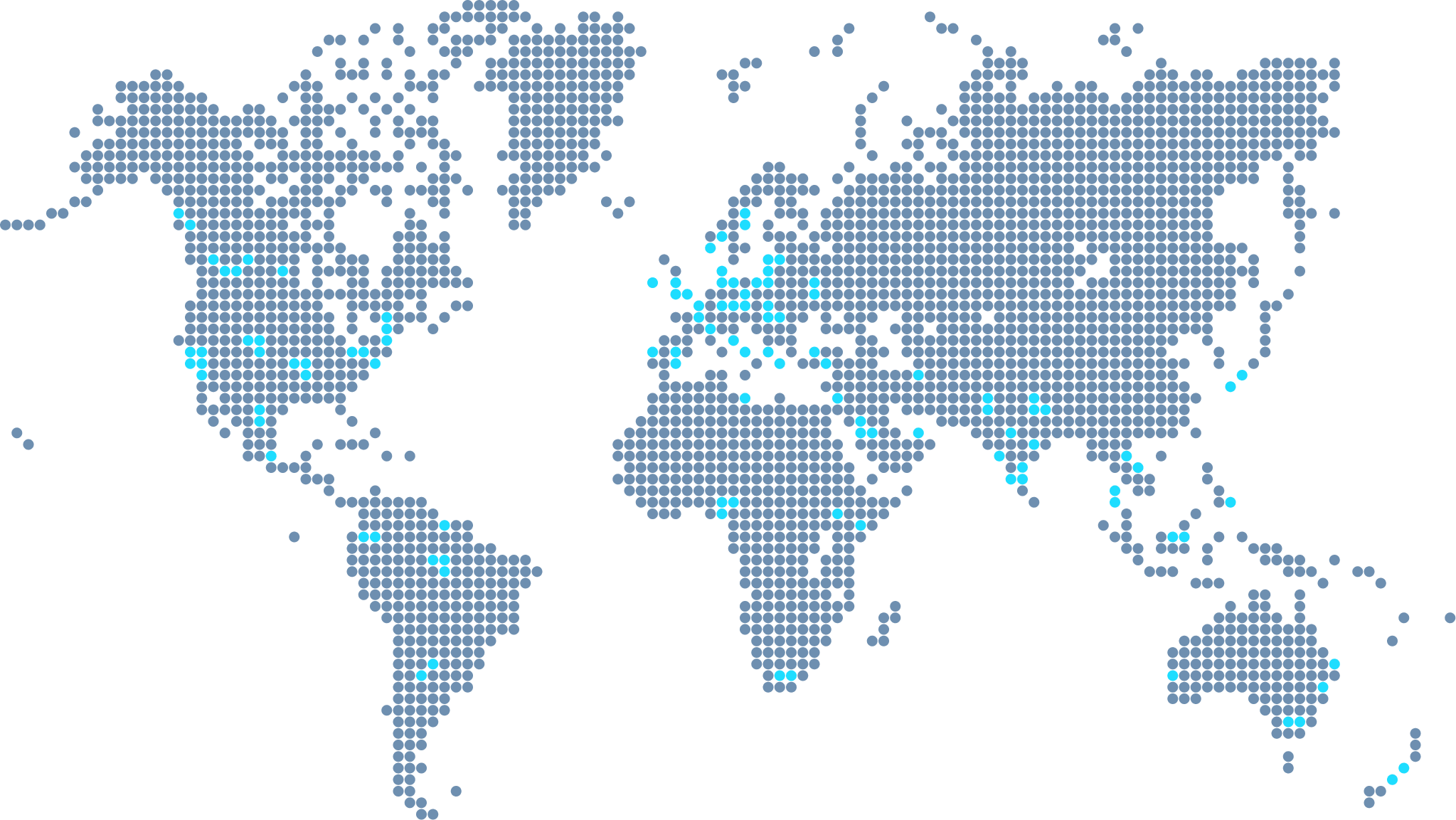 Join 1200+ companies in 75+ countries.
Try the most candidate friendly skills assessment tool today.