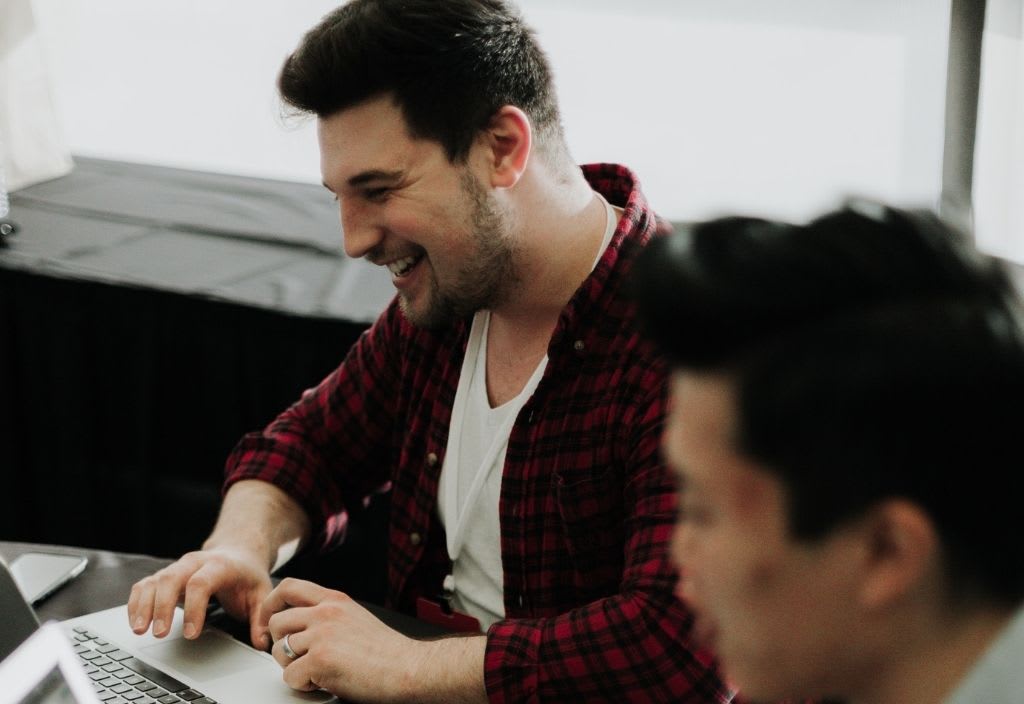 Recruitment Funnel: Effective Recruiting Funnel Metrics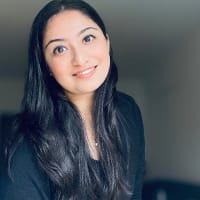 Asavari Sharma
November 08, 2022
In the modern age, recruitment is a lot like marketing. Suppose you want to attract and convert high-quality candidates. In that case, you must ensure your recruitment funnel is as solid as it can be — just how a marketing campaign is for engaging and converting promising leads.
However, the recruitment funnel is not a cut-and-dry process. It comprises multiple stages, all of which include roadblocks. For instance, if you decide which candidates are apt for the interview phase, you might lose some of them if it takes too long to reach there.
Or maybe, you could attract applicants that do not quite fit your requirements, and you waste considerable time sifting through resumes only because your job description was not clear enough. So, how do you build a recruitment funnel? And are there any recruiting funnel metrics to study to measure how you are doing? Before we answer that, let us learn the basics:
What is a recruitment funnel?
In simple words, it is a series of stages through which a candidate's prospects for employment progresses. A recruitment funnel usually starts with creating awareness about the vacancies and ends with onboarding the new hire.
Talent acquisition funnel: A 5-step structure
A recruitment funnel is called a "funnel" because of its shape. Typically, candidates enter the recruiting funnel and proceed through all the stages of the recruitment process until they are hired. A talent funnel is a five-step structure:
1. Outreach
The potential applicant comes to know about the vacancies through employer promotional initiatives on job boards, social media, newspapers, and so on.
They try to learn as much as possible about the employer, such as benefits and perks, clientele, company strength, and office culture. The success in your outreach efforts depends on how effectively you deploy multiple channels to find top talent.
For instance, you must have an updated careers page, publish organic posts on social media, and run a proper campaign on a job board of your choice. Let your prospective employees study your brand thoroughly.
2. Interest
Once the applicants have done their homework and are convinced that they want to work in your company, they will apply for the job. The applications could come from a number of sources, including direct email, job boards, referrals, careers page, and LinkedIn.
3. Screening
Once the applications start pouring in, you must filter them using several methods such as AI-based screening tools, brief telephonic interviews, pre-employment assessments, and references checks to determine which candidates are suitable for an interview.
With Adaface's help, for instance, you can conduct a series of tests such as technical skill assessments, cognitive ability tests, situational judgment tests, and so on to spot the best talent in the fastest way.
4. Interviewing
The top candidates identified in the second phase now arrive at the hiring funnel's narrow neck. Conventionally speaking, this includes an in-person (or virtual) interview with the hiring personnel and/or the team manager. At this point, you should not have more than one or two candidates in the recruiting funnel.
5. Hire
While the candidates can leave any time during the hiring process, this is where the companies worry the most. After all, they have taken great pains to arrive at this point. They are ready to roll out an offer, and if candidates abandon here, that is just time and money lost.
If you have not been clear about your salary caps or whether the position is remote or not, you may find yourself back at the previous stage, hoping other candidates are still around. So, be very clear about what you can provide as a company.
13 effective recruiting funnel metrics
A Deloitte study shows the average cost per hire is almost $4,000. With so much money at stake, it is not surprising to see companies increasingly pushing their recruitment departments to calculate recruiting funnel metrics and deliver ROI.
If you want to measure and optimize the business value of your hiring process, here are 13 candidate funnel metrics to consider:
1. Time to application completion
Have you often come across a vacancy that interested you, but when you started filling out the application form, it was a never-ending process? Candidates apply to many job vacancies, and filing multiple applications can be a rather overwhelming process.
According to CareerBuilder, 60% of job seekers abandon the online application form midway because of its complexity or length.
Therefore, to guarantee all your applicants finish filling the form, focus on getting only the most essential information required to assess whether the person is qualified for the job.
You can always ask for more details when the candidates move on to the subsequent recruitment stages. But in the beginning, keep it short.
An Appcast study shows you can boost conversions (i.e., the number of candidates checking out a job who go on to complete the application) by up to 365% by simply reducing the time taken to fill a form to five minutes or less!
2. Source of hire
Knowing from where your best candidates come is instrumental in improving your recruitment strategy and utilizing your budget optimally.
For instance, it can determine whether your newly-launched careers page generates any clicks or whether most candidates come from social media, referrals, or job boards. That way, you put more resources into these sources.
There is no point in investing in premium job board ads when you receive maximum applications from LinkedIn. You can track sources of hire through two ways:
Candidate surveys: Ask the person where they saw your job posting, either within the application questionnaire or at the interview phase, or when the job offer is rolled out.

Tracked links: Create custom links using a tool like Bit.ly to analyze where a candidate clicked through to your job posting.
3. Careers site conversion
A careers page is a branding tool that drives interest in your company and builds a pipeline of candidates for your job vacancies. There is a 1.8X higher chance of candidates applying to a job if they know your company. And what is better than setting up a careers page to enable that?
Studying such recruiting funnel metrics will help you assess whether you need to rewrite job descriptions, change the UI/UX of your page for easy navigation and a low bounce rate, add more office pictures and employee testimonials, and so on.
4. Time to hire
This simply refers to the number of days between when the job is listed to when a candidate accepts the offer. Obviously, the lower the figure, the better.
The best candidates will not wait forever. Your recruitment process should be agile enough to push every promising applicant through the talent funnel quickly. Measuring this metric helps you clarify the roadblocks that delay hiring and improve the process accordingly.
Learn how you can improve your time to hire.
5. Cost per hire
This is an essential candidate funnel metric to consider so that you do not go overboard with your hiring budget. Here is the formula for calculating cost per hire:
Total recruiting costs + recruiting costs (internal and external) / total of hires
While the internal expenses comprise recruiter salaries and infrastructural costs, external recruiting includes advertising spending, job fair participation fees, signing bonuses, and so on.
There are, of course, third-party tools that help in dynamic budget allocation. For instance, if one job advert demands a budget increase while another does well without using the dedicated budget, the tool can adjust the amounts accordingly.
6. Applicants per opening
This recruiting funnel metric measures a job vacancy's popularity. For instance, a large number of applicants could indicate a high demand for jobs in that particular domain. However, it could also mean the job description is not specific enough.
Please note: the number of applicants per opening does not automatically mean they are all excellent choices. By narrowing the job title and description and setting more challenging criteria, reduce the number of irrelevant applicants without scaring off the suitable ones.
7. Application to interview
The hiring funnel metric tracks how many job seekers go from the application stage to sitting for interviews. There are many reasons why a candidate could exit the recruiting funnel at this stage. They may have been very qualified to begin with, so you decline to set up the interview.
Alternatively, they may be qualified but are not very interested in the offer by the time they reach this stage or have received a job opportunity from somewhere else where they have a greater interest. What is an ideal application to interview ratio?
That depends on your recruitment process, industry, and the type of job role you are hiring for. Anywhere from 10% to 20% is average. But 20% to 30% is considered a good ratio.
8. Submittals to hire
This refers to the number of hired candidates compared to the total number of candidates. The candidate funnel metric is not to be confused with the number of applicants received for a particular job vacancy.
Instead, the submittals to hire ratio provides information such as the value of various recruitment tools and calculates the utility of a given selection and recruitment system.
9. Offer acceptance/rejection rates
It is undoubtedly good news when the candidates make it through the end of the hiring funnel and accept your offer. However, when they do not, it is demoralizing for HR. If the acceptance rate is low, it means your recruitment funnels need some tweaking.
The reasons for offer rejection could be many. The candidate is unhappy with the proposed salary or feels the company perks are not enough. As long as you know what is bugging them, you can think of something else to offer — for example, free lunch, Flexi timings, ESOPs.
When such obstacles occur too often, it is best to clear out candidate expectations early on in the recruitment funnel.
10. Quality of hire
One of the popular recruiting funnel metrics, it has a long-term impact on the business and affects the overall quality of the recruitment staff. It merely shows how much your team is putting in to attract, engage and convert quality hires.
High-quality hires mean a better fit for the company, leading to higher retention rates. You can ensure that by focusing on one element at a time.
For instance, recruits who had passed the "stress-resistance" test during pre-employment assessments performed better than other candidates. You can optimize the selection process when you know what brings out the best from your hires.
11. Candidate experience
The experience you offer to a candidate is perhaps the most decisive aspect of your recruitment process. You can either attract and engage more candidates or drive them away from your company based on that. The choice is yours.
Applicants start judging you as soon as they see your job ad (on social media, job board, careers site, and so on), and it continues long after they fill the application form, give pre-employment assessments, sit for interviews, receive the job offer, and are onboarded.
There are many ways to measure this candidate funnel metric. For instance, you can conduct a survey or ask for feedback during every stage of the recruitment process. It is vital to look at the feedback and rating received by the candidates and make improvements accordingly.
12. First-year attrition
There are two types of attrition — managed attrition and unemployed attrition. Managed attrition means the employer has terminated the contract. This is an indicator of the poor first-year performance or bad team fitment.
Unemployed attrition means the candidates leave on their own. This indicates the unrealistic expectations that cause them to quit. It could be because of a mismatch between the actual job and job description, or the recruiter oversold the company to the candidate.
Those who leave the company within the first year of work fail to become fully productive and tap into their potential for the company. Hiring for the same job role in such a short span is expensive, and therefore, cannot be ignored.
13. Funnel effectiveness
How your hiring funnel measures up to your recruiting efforts is an essential metric to calculate. In this scenario, you will want to divide the number of applicants in each stage by the number of applicants who entered the funnel.
If you notice a drop-off at a particular stage, you will know how to spend time refreshing your recruitment strategies in that area.
Over to you
It is the responsibility of every recruiter to hire the best talent that fits the job role and company culture. And by following the recruitment funnel, they can recruit candidates in the least possible time frame while providing them a superior experience.
Therefore, do not forget to measure and assess your hiring funnel's performance to create a sustainable pipeline over time, attracting brilliant minds to the company and optimizing your recruiting efforts. Use these recruiting funnel metrics to the fullest.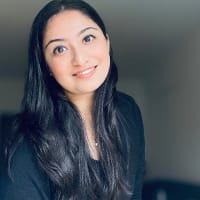 Asavari Sharma
Asavari is an EiR at Adaface. She has made it her mission to help recruiters deploy candidate-friendly skill tests instead of trick-question based tests. When taking a break, she obsesses over art.
Spending too much time screening candidates?
We make it easy for you to find the best candidates in your pipeline-
with a 40 min skills test.
Start screening candidates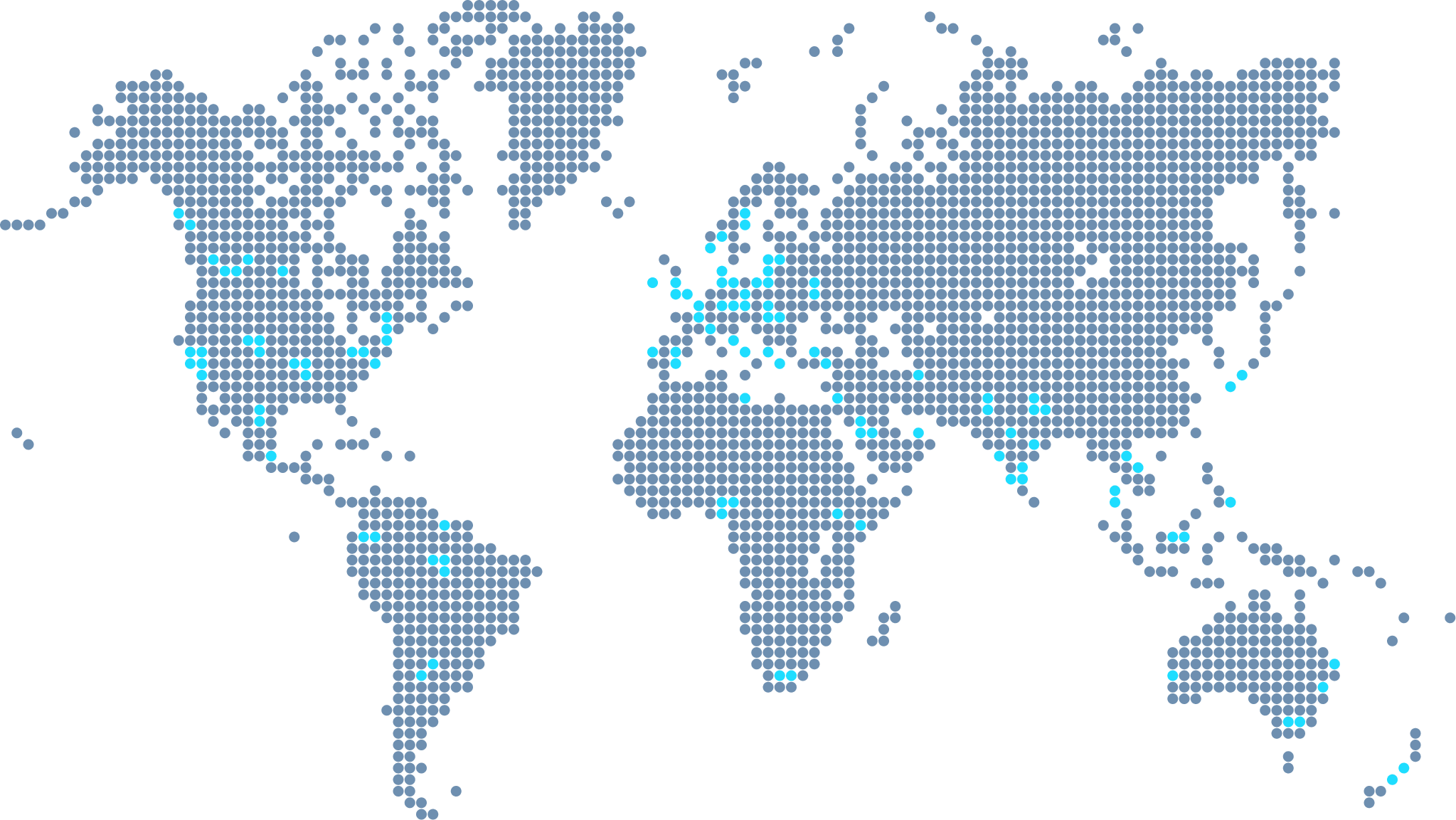 Join 1200+ companies in 75+ countries.
Try the most candidate friendly skills assessment tool today.