What is Recruiting Automation? Everything You Need To Know
Deepti Chopra
September 12, 2022
With the world going digital, workplaces and professional environments are fast catching on automating their internal processes. In 2019, 53% of organizations stated that they find it easier to use software and tools to conduct the hiring process better. Recruiters find it difficult to sift through volumes of candidate resumes, especially in the backdrop of growing rates of attrition and hiring, giving them more reason to switch to efficient recruiting means, such as recruitment automation.
What is recruiting automation?
Recruiting automation is the process of handing over manual work to artificial intelligence, to achieve better and more informed results, in the hiring process.
Recruitment automation enables artificial intelligence, software as a service, and automation technology, to increase recruitment productivity and efficiency. Most organizations world over are adopting recruiting automation techniques to improve their overall hiring process. From screening candidate resumes to screening candidates for interviews, it makes the entire hiring process a breeze.
Using technology to automate the workflow has several benefits such as:
Allowing recruiters to be more efficient;
Improvement of organizational talent pool;
Reduction in costs per hire;
Allow faster time-to-fill.
Using recruitment automation techniques allows an organization's talent acquisition team to avoid manual processing of resumes and prospective talent, leaving room for more accurate data analysis in various hiring processes.
Are organizations using recruiting automation?
The answer is yes.
Most midsize to large organizations, companies and entities believe that using recruiting automation offers them a competitive edge because:
it enables faster hiring and,
achieving better results by recruiting the best candidates by using software and tools to find the right fit for the job.
Many organizations also believe that manual hiring may lead to bias in the hiring process. With a focus solely on recruiting top talent, AI does away with such discrepancies.
Some other reasons for organizations to use recruitment automation are:
Avoid external agencies
Many organizations rely on recruitment automation tools and techniques and prefer using software internally instead of hiring external agencies to undertake their hiring process for them. External agencies may have a fair idea of the job description, however, they may not be able to assess a prospective candidate from an organization's specific cultural and behavioural requirements. This makes it important for organizations to internally undertake the recruitment possible, to the extent possible.
Allow recruiters to be more useful
Organizations with established talent acquisition and recruitment teams often find that using tools to automate the recruitment process allows their human resources to improve other important aspects. These tools enable recruiters to schedule appointments and tasks easier, organize better and implement proper evaluation processes in screening candidates fit for a role.
Avoid redundancy in interviews
Many organizations where recruitment capabilities are low, often have resources engaged in different job roles interview prospective candidates. For example, a senior full-stack developer interviewing a prospective candidate for a junior full-stack engineer position. While this could be helpful in a final stage to evaluate a candidate's fitness for the team, at earlier stages, it amounts to a waste of the senior's time and abilities - especially if the candidate does not ultimately get hired. Thus, using recruitment automation tools becomes a hot favourite in companies where staffing abilities are low.
How does recruiting automation help an organization?
Screening resumes
It's a fact that resume screening is one of the most time taking aspects of the recruitment process. From collecting resumes to screening through them, recruiters waste a lot of screen time for a single hire.
With the advent of technology to cut down the time consumed in this process, recruiters find it more and more useful to use software that can allow them to screen through resumes in a more efficient manner. The software can scan information on a resume to go through a candidate's experience, credentials and qualifications, and give a recruiter results within seconds as to whether the resume is equipped to be screened for a particular role or not.
This allows a recruiter to prioritise screening candidates in other aspects such as their culture or behavioural fitness towards the organization.
Pre-qualification
After screening resumes initially and before inviting candidates for interviews, recruiters often ask certain pre-qualification questions as part of the second screening.
Tools to automate this process can again allow recruiters to focus on more critical tasks. Many organizations that have automated recruitment use chatbots to ask candidates pre-qualification questions provide feedback or get in touch with candidates regarding any next steps in the hiring process.
Interviews
In the past year itself, the pandemic outbreak led to conducting interviews digitally and hiring people remotely. With geography having no limits, candidates are being hired worldwide, with interviews taking place anytime and anywhere - thanks to automated interviewing.
Also, recruitment automation tools allow interviewers to understand a candidate's speech patterns, track facial expressions and comprehensively assess how well a candidate fits an organization culturally, thus further augmenting the talent acquisition team's recruitment capabilities.
Why should companies switch to recruiting automation?
Switching to recruiting automation will allow your organization to be impacted purposefully in several ways including such as -
Sift through volumes of information
Manually sifting through large volumes of information can be exhausting. Today a talent acquisition job description is no longer peering through long hours of candidate information. Thus, recruiting automation allows recruiters to quickly analyze candidate profiles, resumes, and information, allowing for faster decision-making.
Empower recruiters
By allowing recruiters to automate various aspects of the recruitment process, you allow them to focus on other priorities and meaningful work.
Improve talent pool
Software and automated recruitment tools use predictive behaviour to analyze candidates and narrow the recruitment process down to the perfect fit. This allows for higher accuracy in the hiring decision and leads to a more qualified overall talent pool.
Enhance candidate experience reputation
By letting AI focus on menial tasks like resume screening and responding to thousands of candidates, recruiters can spend time networking and building relations with candidates. Further, a candidate's overall interview experience also becomes more robust and streamlined and allows candidates a fair chance at being screened - factors that contribute to organizational reputation enhancement.
Remove bias
Candidates faring from various diverse and economic backgrounds have the right to be screened fairly during a recruitment process - something that may have a hint of personal bias when undertaken manually. AI thus helps in making the hiring process more inclusive.
Reduce Time-To-Fill
Sometimes, organizations go months with vacant seats because they are unable to find the right fit. Using automated recruitment tools allows for faster vacancy filling, thus increasing overall organizational revenue generation.
Other features of recruiting automation
Other than the above, recruiting automation can also help in other areas such as:
Advertising
Recruitment automation tools allow recruiters to advertise vacant positions across the web to target the right candidates in the most ideal spaces. It enables an organization to make optimum and cost-effective use of digital marketing, helping in posting the right ads at the right places to reduce the overall cost to the company, per candidate.
Tracking candidates
Recruitment automation uses applicant tracking systems to track a candidate right from when they apply for a role, guiding them through the hiring process. This enables an organization to provide focus on each candidate and enables better organization. Organizations popularly use tools like Jobvite, Greenhouse, Level etc., to achieve enhanced tracking.
Recruiting through social platforms
The use of web platforms like LinkedIn, Facebook, Instagram and Twitter have become the norm in potential sourcing candidates. Depending on the organization's sector, it may pivot itself digitally on some of these platforms to attract the right hires. However, optimally achieving this requires employing social media strategies that a recruitment automation software can easily handle. For, e.g., using software such as Hootsuite and HireRabbit can improve social recruiting tremendously.
Conducting tests to assess skills
Imagine sitting physically through aptitude, psychometric and role-specific tests! To save time for both the candidate and the recruiter, recruitment automation techniques are equipped to conduct various kinds of tests to assess a candidate's abilities. This helps in directing the right candidates towards the right role, in addition to saving resources. Adaface is a recruitment automation tool that allows recruiters to assess candidates for 700+ skills.
Taking these tests allows candidates to be screened on their cognitive abilities, behavioural and cultural characteristics. This helps recruiters directly access reports generated by the software, providing details of a candidate's scores, enabling a recruiter to make speedier and more informed decisions.
Conducting background checks
All organizations have made background checks mandatory - irrespective of the designation the candidate is being hired for. AI software and tools designed to conduct background checks on prospective candidates, make this process much easier than a recruiter manually spending time per candidate.  
Providing assessment reports to rank candidates
The best part about recruitment automation is that it generates accurate reports on each candidate who has undergone rounds of answering pre-qualifying questions, taking skill assessment tests, and having undergone any other such steps in the hiring process. While a particular candidate may not be completely ideal for a role, reports generated allow recruiters to prepare a talent pool repository for future hires or decisions.
Automation is directly proportional to ROI
That's right - the faster you process data and select the suitable candidates for the right role, the higher the productivity and return on investment of the organization will be.
It's simple math - recruitment automation allows an organization to hire the correct people within days, thus removing room for doubt of a candidate's skills and abilities, and leaving vacant positions empty for long periods. Therefore, when it comes to recruitment automation, higher ROI is linked directly to:
Quicker hiring process.
Faster data crunching and processing.
Prioritizing productivity.
Improving candidate quality.
Debunking the one recruitment automation myth
The biggest myth when it comes to recruitment automation is that organizations think that software and tools are here to replace recruiters. This is false.
Recruitment automation merely enables better processing of candidates, so that recruiters can have improved productivity and efficiency. Ultimately, recruitment automation tools are only tools in recruiters' hands because they cannot facilitate the hiring process by themselves. Recruiters must put the final nail in the coffin to make hiring decisions - automation tools help quicken and make the hiring process more accurate.  
Should you invest in recruiting automation?
If you think your organization could benefit from hiring better people to achieve higher organizational results, then opt for software and tools to enable that process. Every organization needs to have a proper recruitment strategy in place - and what better than to have modern technology to create it.
If you think your organization falls under any of the following categories, you should consider adopting recruitment automation tools -
Low staffed on recruiters overwhelmed with hiring and staffing responsibilities;
Recruiters spending more time on administrative work which could be prioritized lower;
Hiring time exponentially long;
Reliance on external agencies to fill up vacant positions within the organization, thus leading to costs.
The Way Ahead
Recruitment automation has already rooted itself in many organizations, and it won't be long before everyone follows. It is a process that has facilitated recruiters in terms of their efficiency and ironically, contributed to a recruiter's 'human-ness' when it comes to engagement of fresh candidates.
Adaface is the most candidate friendly tool trusted by organizations and candidates alike, for skills assessments. It allows organizations to hire candidates remotely, conduct various kinds of tests such as coding, psychometric and aptitude tests, to assess over 700 skills. This allows organizations to hire the perfect candidate within a matter of days, instead of spending weeks and months interviewing unqualified candidates.
Deepti Chopra
Deepti is a co-founder at Adaface. Her online persona is extroverted, but in real life she is terribly introverted and you can startle her just by calling out her name.
Spending too much time screening candidates?
We make it easy for you to find the best candidates in your pipeline-
with a 40 min skills test.
Start screening candidates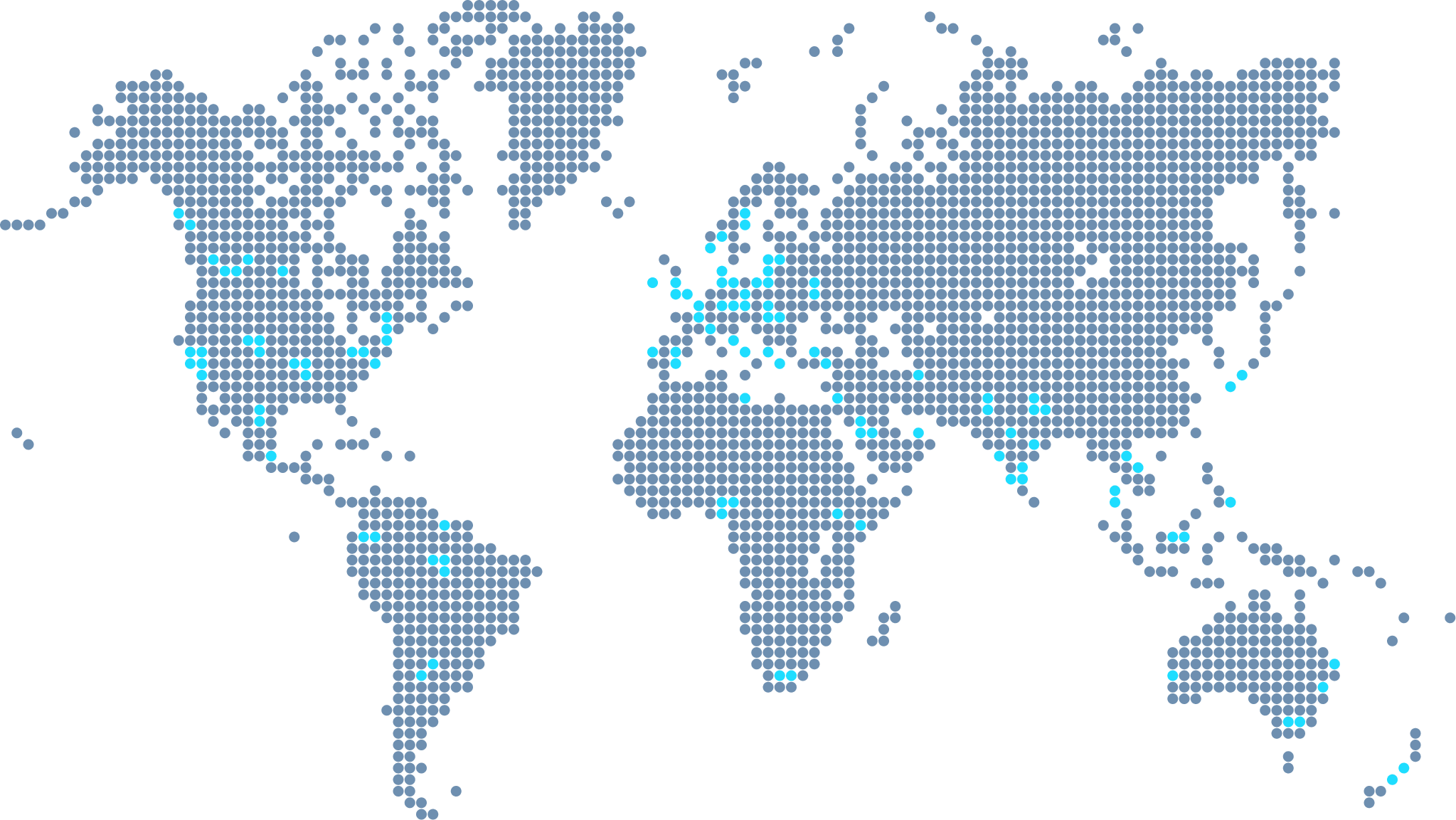 Join 1200+ companies in 75+ countries.
Try the most candidate friendly skills assessment tool today.