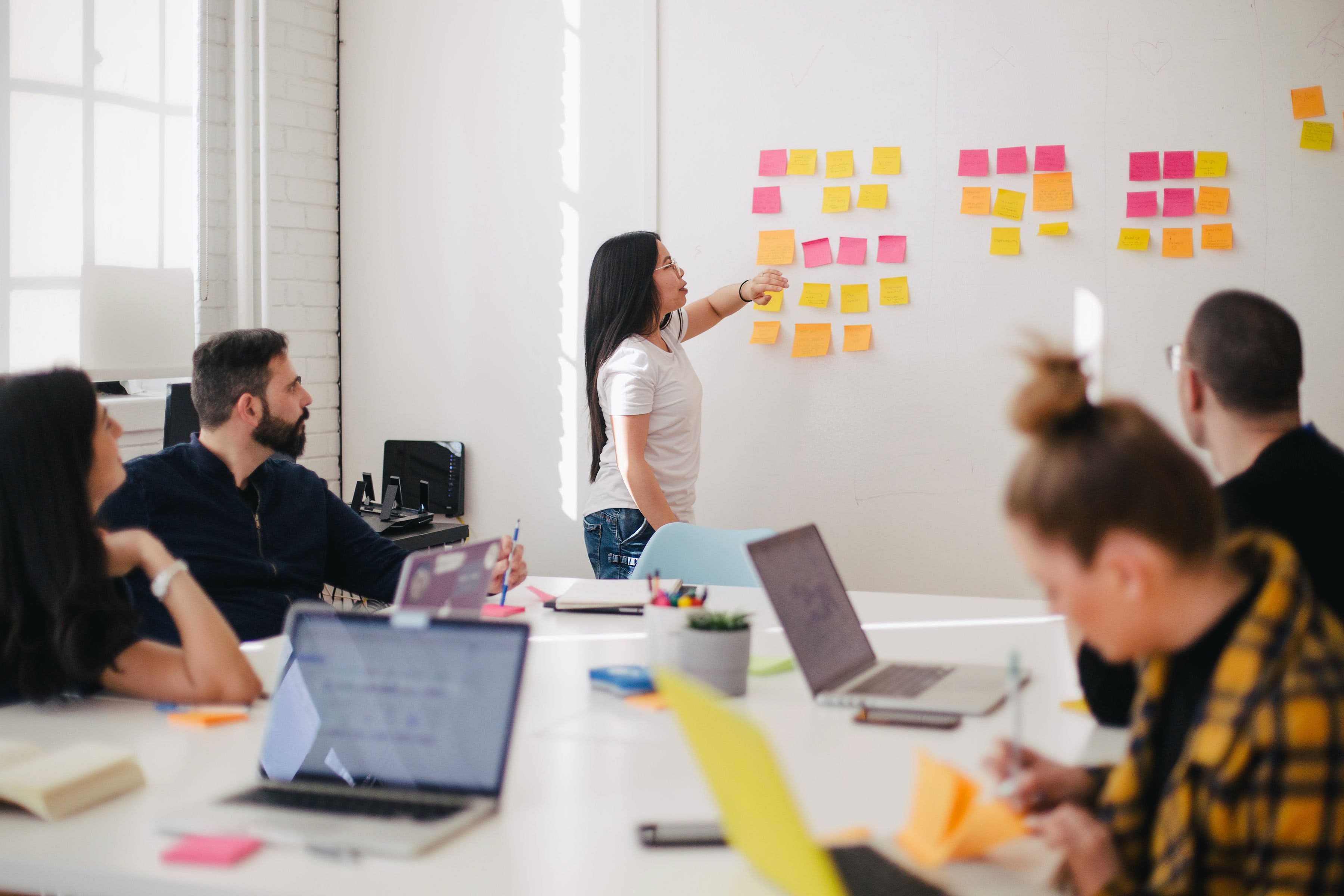 A Compact Guide To Recruitment Software (+Top 3 Comparison)
Elle Wong
July 31, 2023
Need an effective way to streamline your recruiting process? Then you need to invest in recruitment software.
And if you don't know much about recruitment software, don't worry, I have got your back. This guide is here to help you understand the world of recruitment software. We have also reviewed the top 3 software to make it easier for you to settle on the best one for your business.
However, before we look at them individually, let us quickly define what recruitment software is.
Recruitment Software - What is it and what does it do?
In a nutshell, recruitment software refers to all the types of software used in the recruiting process. The software helps streamline the entire recruitment process, including functions such as:
Sourcing
Preselecting
Interviewing
Hiring
Onboarding
While these are all tasks a human recruiter can perform, your organization will be better off using software for many of these tasks.
Research shows that 78% of employers who use recruitment software find it easier to add great talent to their teams.
So what are the advantages of letting technology handle the recruiting process for you?
Five advantages of recruitment software
Let us quickly look at some advantages of recruiting software before we get into our review section.
Saves time: Time is a resource many can't afford to waste. And that's the biggest advantage recruitment software brings - it saves you a lot of time in the recruiting process.
Increases productivity: Recruiters are extremely busy people, yet most of the tasks they perform are repetitive. Recruitment software automates these repetitive tasks, thereby increasing recruiter productivity.
Reduces bias: Bias is an inherent element of manual recruiting. Using recruitment software eliminates this and makes the hiring process fair, thereby giving all candidates equal opportunity.
Improves social reach: Sourcing from social media is a great way to increase the diversity and quality of your candidate pool. Most recruitment software solutions integrate with social media platforms and allow you to post your job listings there.
Makes data handling more efficient: Recruitment software makes data collection, processing, and storage more efficient. Analytics tools also give you deeper data insights you would never have if you recruit manually. An example of such data includes the number of people who have viewed your ad.
Now that you know some of the advantages of recruitment software, let's quickly look at the top 3 recommendations.
Three Recruitment Software apps you need to consider
Ready to shop around for recruitment software?
One thing you will notice as you "look around" is that there are gazillions of them around. And that makes it difficult to know which one you should invest in. It is very similar to sifting through a million resumes to find the perfect candidate for a job.
Thankfully, most of the legwork is done for you. We have sifted through hundreds of recruitment software "resumes" and have narrowed it down for you. Without further ado, here are the 3 best recruitment software options on the market.
1. Adaface
Based in Singapore and India, Adaface helps companies automate their first-round technical interview with an intelligent chatbot, Ada. Ada can engage candidates and screen them for the technical and non-technical skills required for the role.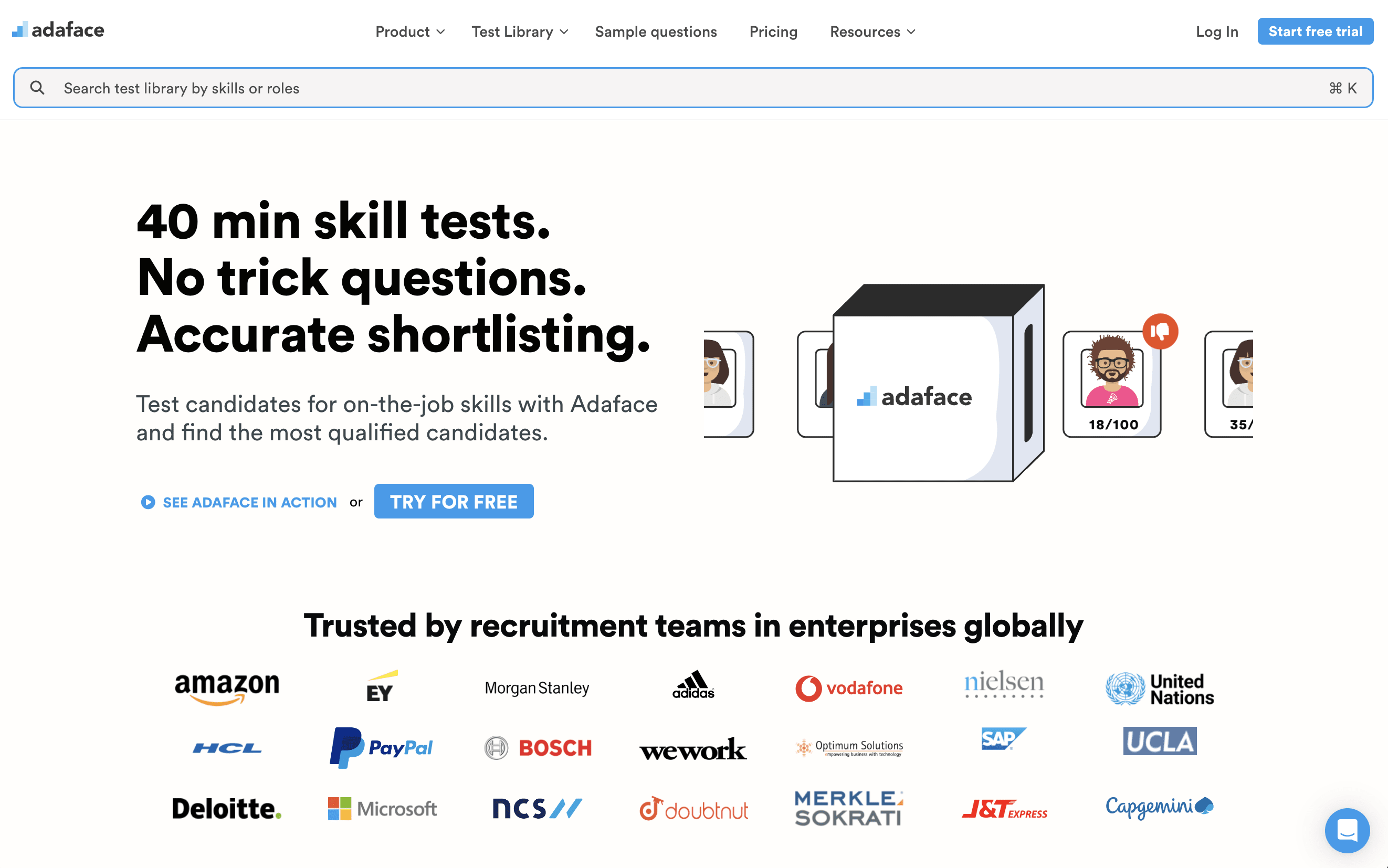 Features
Let us quickly find out what makes Adaface stand out from its competitors like Codility, HackerRank, and Mettl.
Automated conversational assessments: Conversational assessments are the most candidate friendly way to assess a candidate's on-the-job skills and suitability for a role while maintaining a positive candidate experience.
Customizable assessments: Adaface provides employers to customize assessments from the test library. Recruiters also have the option to use ready-to-go tests for assessing candidates.
State-of-the-art Proctoring suite: Adaface's anti-plagiarism suite has advanced proctoring features to make sure that you can trust each candidate's Adaface score.
Flexible and scalable: Not only can you easily scale your recruiting efforts, but Adaface also allows you to adjust to suit your specialized needs.
Integrations
Any digital platform that doesn't integrate with your other digital tools will always give you a headache. Adaface has a host of integration options, including API to help you integrate third-party apps that are not yet partners. Examples of current integration partners include:
Slack
Greenhouse
Workable
TurboHire
SmartRecruiters
Pros
Excellent user interface: This makes it easy to navigate the platform and easily understand the data you're looking at.
Higher test-taking rate: Highest test-taking rate of almost 86%.
Very functional: Make light work of recruiting with the various integrations and tools Adaface puts at your disposal.
Higher candidate engagement: Candidates are in love with Adaface assessments.
Customer Support
Adaface excels when it comes to customer support, offering email, phone, and live chat as the channels to reach them through. A knowledge base that covers nearly every topic is also available to help you navigate any challenge you may encounter.
Pricing
Adaface's pricing is based on a subscription model and varies depending on your recruiting needs.

Overall
Adaface is a solid recruitment software that was built to do one thing - make the hiring process easier.
2. iSmartRecruit - AI Recruitment Software
iSmartRecruit is a highly-scalable AI-powered Recruitment Software that simplifies, streamlines and supercharges the hiring process for mass recruiters, corporate HRs, headhunters and staffing agencies.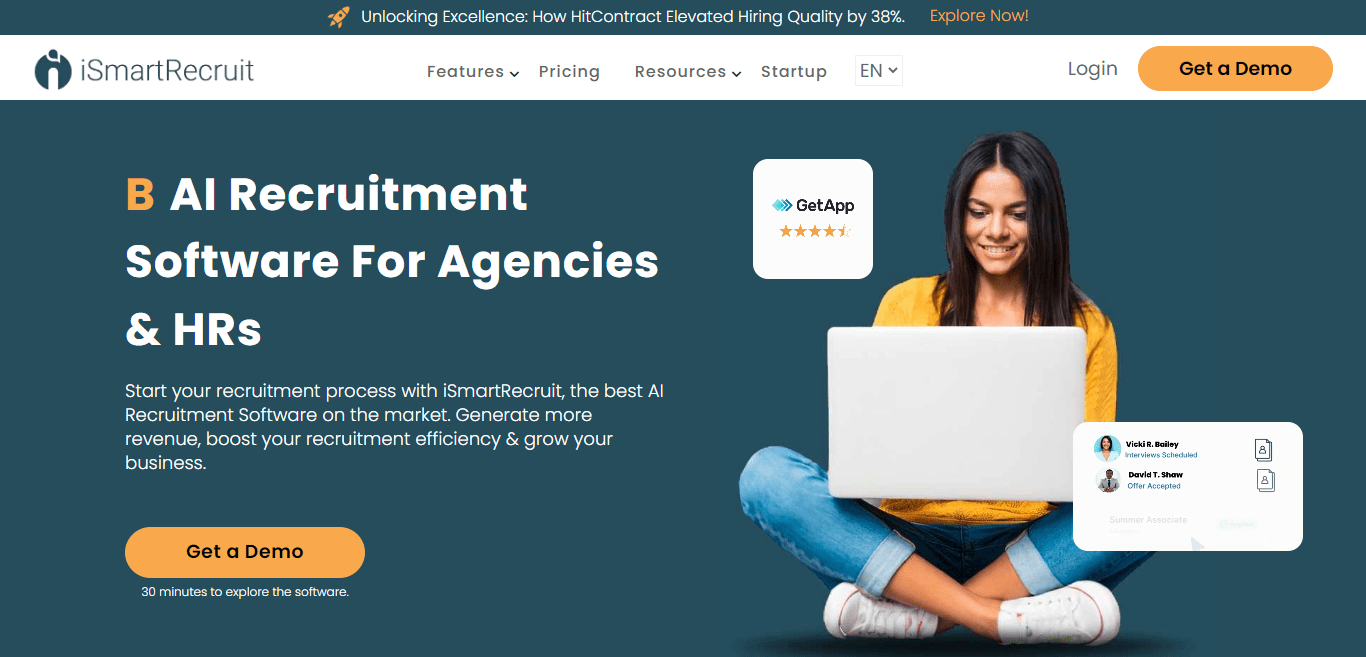 Features
Here are some of the key features iSmartRecruit offers, from creating job descriptions to onboarding and allowing hiring professionals to conduct hiring workflow efficiently and secure positive candidate experience.
AI-Profile Matching & Job Matching: With the power of AI, the system will suggest the best applicant for the job and the suitable job for the candidates.
Interview Management: Automatically schedule candidate interviews with the calendar integration and add feedback and update all the stakeholders about the status of the interview.
Resume Parser: Import and parse candidate resumes from job boards, social media platforms and communication channels. Find the essential information about the applicants and capture it into your database.
Auto-pilot Workflows: Automate the recruitment workflows and begin sending emails and design tasks based on the status updation of the workflow.
Integrations
iSmartRecruit's integration capabilities bring a whole new level of convenience and power to recruitment workflows. Seamlessly connect with your favorite job boards, social media platforms, and career sites to expand your reach and attract top talent effortlessly.

Here are a few examples of current integration partners include:
Chrome
Twilio
Outlook
MailChimp
Most social media platforms
Pros
Highly Customizable: Use out-of-box customization features in the software to create personalized workflows as per your hiring needs.
Easy to use: Using the system is a piece of cake and does not require any specialized training.
Seamless data migration: You can effortlessly migrate data from your existing system to iSmartRecruit without affecting your recruitment operations.
Frequent Product Updates: SmartRecruit delivers monthly product updates as per the requirement of their clients and current market needs.
Customer Support: iSmartRecruit provides excellent customer support via email, chat, call and help center. The support team solve queries through screen-sharing sessions.
Pricing
iSmartRecruit provides a flexible pricing model to suit every business, whether it is a small business or a well-established organization. You can their sales team for a customized pricing model that suits your requirements the best.
Overall
Recruiters and HRs can embrace the simplicity and efficiency of iSmartRecruit recruitment software and witness a transformed hiring experience that empowers your hiring team to make data-driven decisions and discover the perfect fit for every role.
3. BambooHR
Founded in the US in 2008 by Ben Peterson and Ryan Sanders, BambooHR is one of the most popular recruitment software on the market.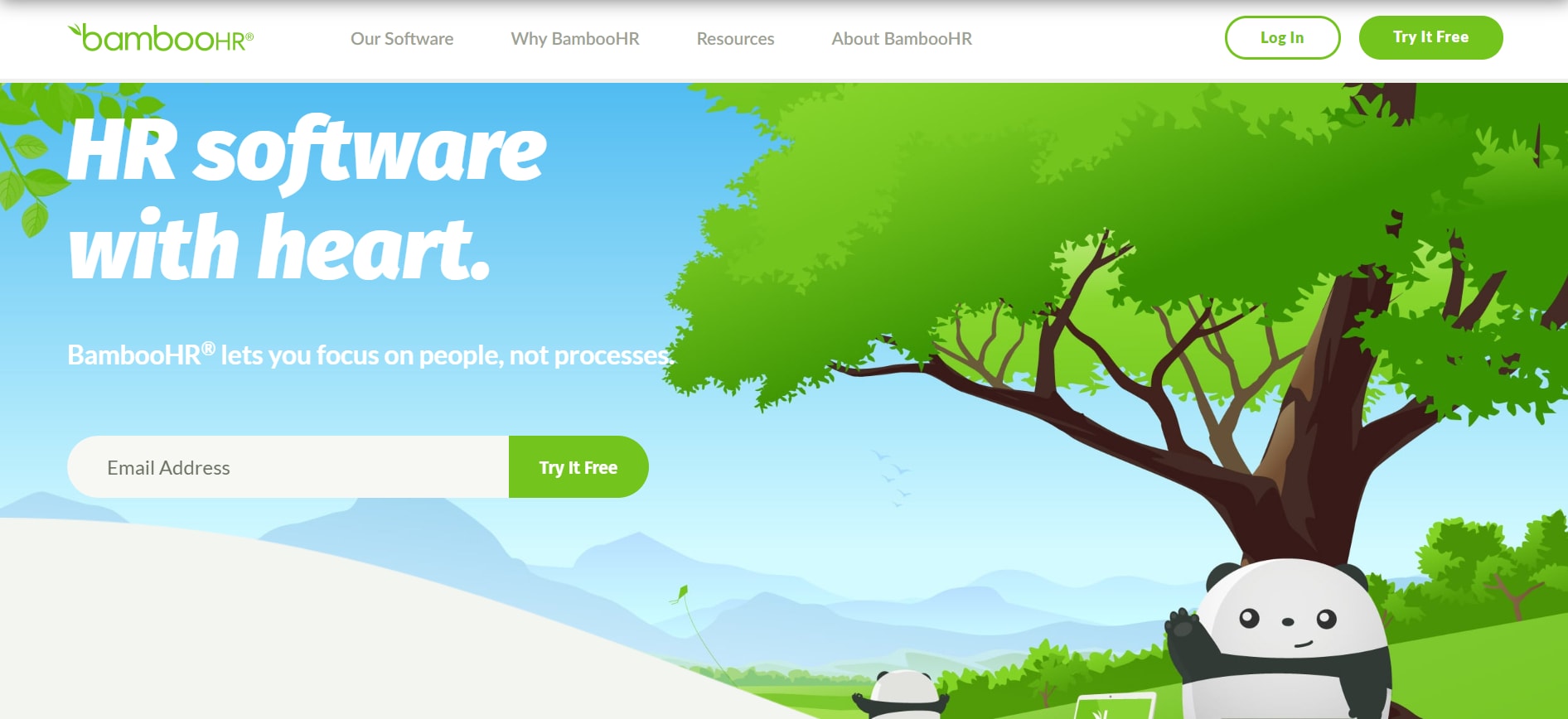 With over 17,000 businesses using it, the platform must have some pretty enticing features.
Features
Speaking of features, let's consider what makes this recruitment software one of the best.
Easy to use. Despite having a lot of tools and functions, BambooHR is easy to understand. Using the platform is a breeze. This helps save time when it comes to training staff on how to use the software.
End-to-end recruitment and staffing platform. BambooHR is more than just an ATS. Apart from applicant tracking, the platform also helps with onboarding and post recruiting functions (like payroll).
Tools galore. The recruitment process involves a lot of processes that require different tools. BambooHR provides most tools you'll need from sourcing to hiring and even beyond.
Bulk email function. No need to waste time emailing each applicant individually as BambooHR allows you to send multiple emails simultaneously. Email tips and templates are also provided.
Powerful analytics engine.
Integrations
Today's businesses run on an ecosystem of digital tools. For this reason, each tool you add to your toolbox must integrate seamlessly with other software and platforms you're already using. While BambooHR is a bit picky about who they partner with, the software integrates with numerous other applications. Examples include:
Workable
Ximble
GoodHire
Bonusly
Litmos
OfficeVibe
These integrations make it easy for you as a recruiter to become more productive and efficient as you can easily access and manage all the data you need from one place.
Pros
Intuitive design: This makes the software easy to understand and use.
Excellent ATS: BambooHR excels at making it easy to source, rate, and interview candidates. It also has different user permission settings that allow you to display different sets of data to relevant personnel.
Cons
Limited integrations: BambooHR doesn't have as many integrations as other competitors.
No video interviewing: Video interviews have become a popular way of getting to know applicants better. They also help save money on logistics. Unfortunately, BambooHR lacks this feature.
Customer Support
Customer support is one of BambooHR's fortes. Besides email and phone support, you can get help from the active community and easy to understand tutorials.
Pricing
Pricing is subscription-based depending on the number of employees plus a one-time implementation fee. Pricing starts at $6.19 per employee/month for the Essentials package while the Advantage package will set you back $8.25 per employee/month.
Overall
BambooHR is a great recruiting software that was designed for small and medium businesses. However, large companies won't benefit much from it and will have to look at other alternatives - like Zoho Recruit.
4. Zoho Recruit
Zoho Recruit is an ATS developed by Zoho, an Indian-based company, and was founded way back in 1996. Being one of the oldest players in the recruitment software field, their experience has helped the brand stand out as one of the best recruitment software providers on the market.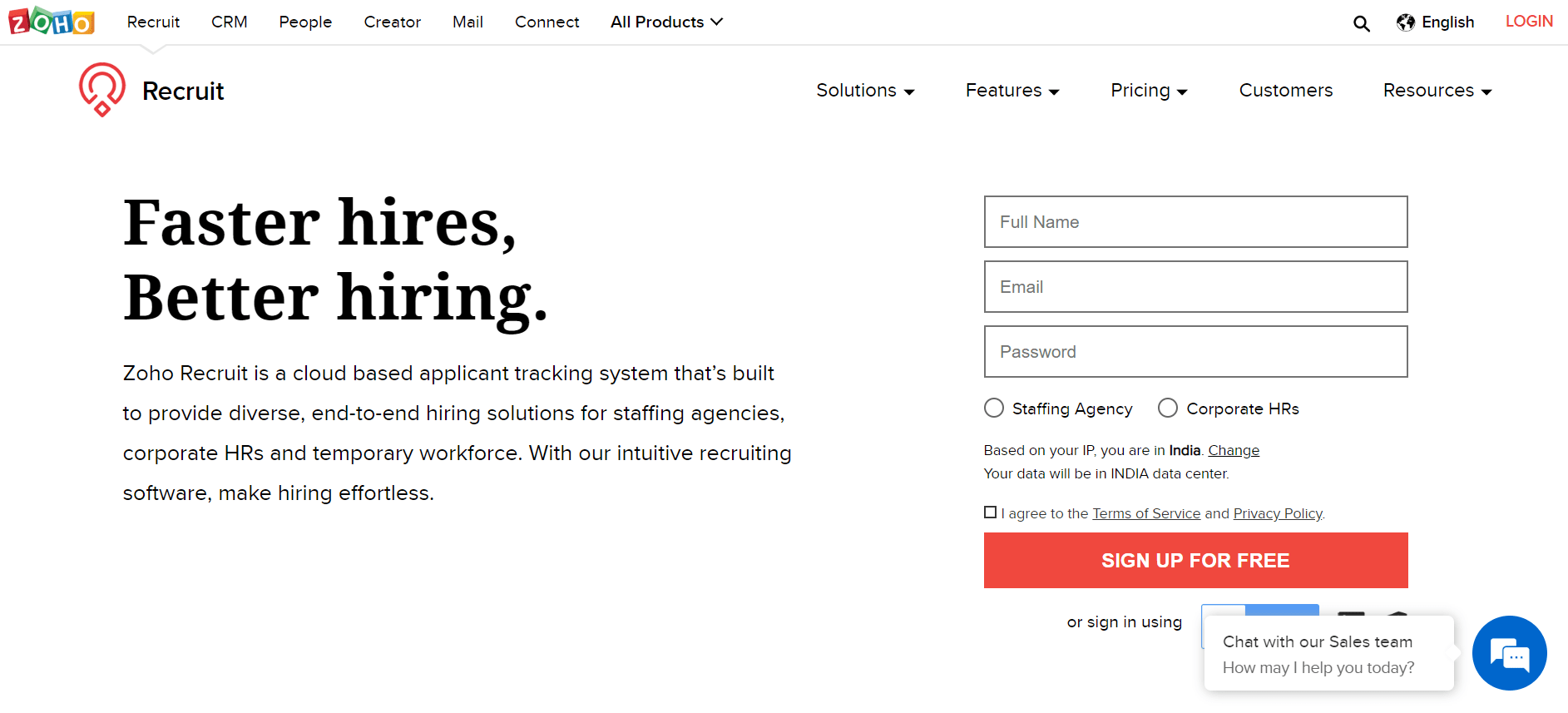 So what makes Zoho Recruit so special?
Features
Let us take a look at some of the key features of the platform and find out.
Multiple job postings. Post once on Zoho Recruit and the software will automatically post to all your sourcing pools.
Intuitive AI assistant. The powerful AI assistant makes the recruiting process easier by helping you identify top talent, carry out assessments, and much more.
Excellent resume management tools. With Zoho Recruit, there's no need to waste time pouring over resumes. The resume management and parsing tools make this easier, thereby helping you find the right candidates faster.
Integrations
One of the reasons Zoho Recruit is so popular among recruiters is the myriad integration opportunities. Not only does it seamlessly integrate with other Zoho apps but it also integrates with (amongst a whole host of others):
G-Suite
Zapier
Slack
Most social media platforms
With powerful integrations like this, Zoho makes light work of the otherwise tedious and mundane recruiting process.
Pros
Supports multiple languages. The translation and multiple language support features make it easy to source talent from across the globe.
Easy to use. Zoho Recruit is so easy to use you will hardly need to spend resources on training.
Cons
Unfriendly bulk email function. The bulk email function needs to be more flexible, allowing for easy customization.
Poor user interface. The UI looks a bit dated and bland compared to most competitors.
Customer Support
Customer support is one of Zoho Recruit's main weaknesses. While they have a library of super-helpful resources, they only have one communication channel - email. And when you do send in a request, response times leave a lot to be desired.
Pricing
Zoho Recruit offers a "forever free" plan that offers basic recruiting tools. But for serious recruiters, you can choose from 3 categories (all come with a 15-day free trial):
Corporate HRs: Standard costs $22.50, Enterprise sets you back $45.00.
Staffing Agency: Standard costs $22.50. Professional. $45.00, while Enterprise comes at $67.50
Temporary Workforce: Billed at $1 per temp/month
Overall
Zoho Recruit offers the most extensive toolsets as compared to other platforms in the industry. This makes it one of the best recruiting software solutions on the market. You'll get value for your money.
Do you really need recruitment software? Five tell-tale signs
One question many recruiters ask is whether they need recruitment software in the first place. Well, if you find yourself in any of the situations below you definitely need one:
Recruit regularly.
Have a large data pool of applicants (or resumes).
Have more than 1 recruiter on staff.
The recruiting process takes too long.
Struggle to fill positions.
In all honesty, no matter the size or nature of your business, as long as you employ people, recruiting software is an investment that will save you loads of time and tons of money.
How to choose the perfect recruitment software for your business?
Now that you know you need recruitment software, how do you pick the right one?
Here are 3 top tips on how to pick the best high-value recruitment software:
Define your recruitment problem(s)
Pick a user-friendly recruitment software
Ensure it has easy integration with other tools
While there are other criteria that you can use to settle on one, these 3 will certainly guide you towards the best recruitment software for your business.
Large Enterprise or SMB - Recruitment Software is the future of staffing
Companies are reported to be losing more than 89% of potential candidates due to prolonged screening processes. So recruiters need to improve the candidate experience. And the best way to do that is by investing in recruitment software. If you haven't done so yet, now is the best time to invest in one. You can't survive in the future without it.
Elle Wong
Spending too much time screening candidates?
We make it easy for you to find the best candidates in your pipeline-
with a 40 min skills test.
Start screening candidates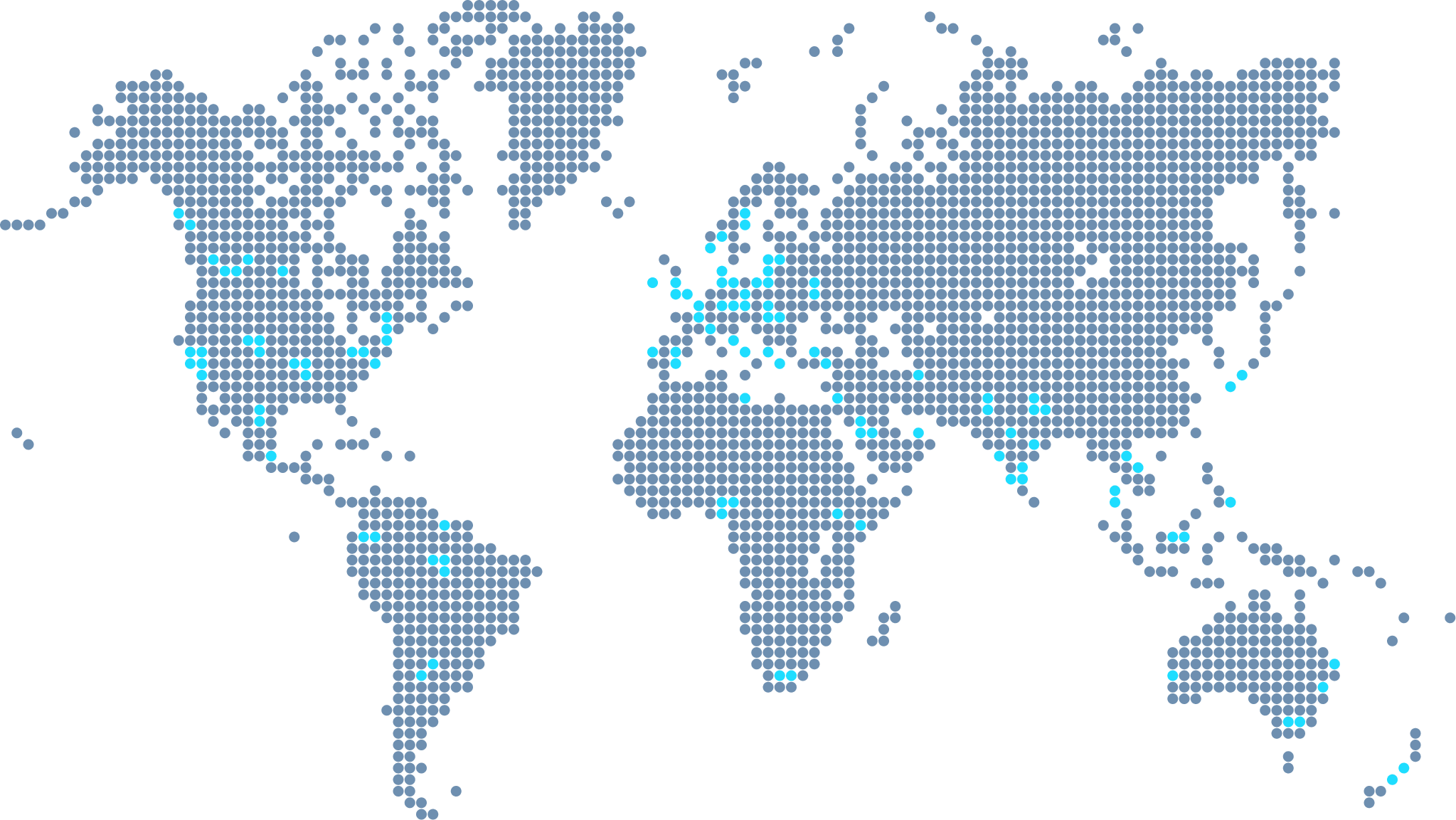 Join 1200+ companies in 75+ countries.
Try the most candidate friendly skills assessment tool today.