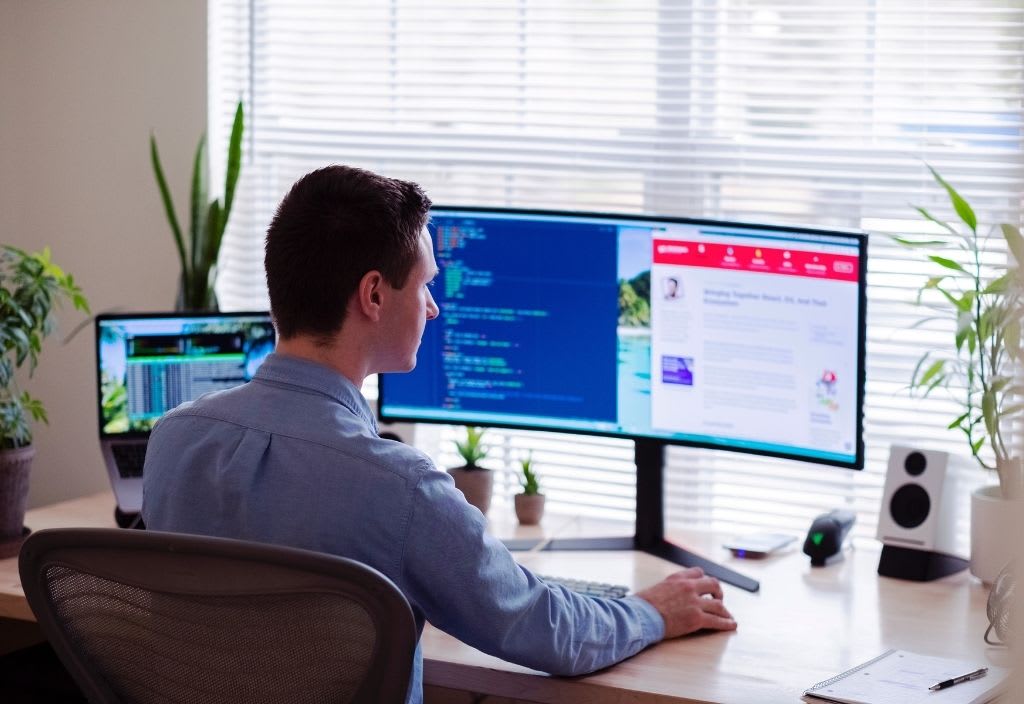 12 Best Free Applicant Tracking Systems (ATS) In 2023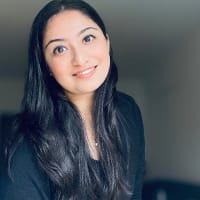 Asavari Sharma
February 08, 2023
Any given job posting can attract up to hundreds of applications. How does one sift through them and pull out the candidates most suited to the next round? Using free applicant tracking systems, of course!
An ATS lets you keep tabs on each candidate and sort them by various parameters with the click of a button. If you are on a limited budget, however, or just dipping your toe into the ATS world, you might well be wondering, 'what are the best free applicant tracking systems for me?'
In this article, we round up the top tools in the market that you can use and enjoy benefits from without paying a dime. But first, let us dive deeper into the basics:
What is an Applicant Tracking System (ATS)?
Essentially, it is a tool that allows companies to easily filter and sort candidate resumes and prioritize the most suitable ones for a given job posting.
An application tracking system enables recruiters to store all candidate details and track their application statuses on a single dashboard while sending out auto-notifications to those shortlisted or rejected.
By automating a large fraction of the selection process, both paid and free applicant tracking software saves time and eliminates the risk of human error or bias. Today, about 90% of fortune 500 companies use applicant tracking systems to simplify their hiring.
Features one can expect on a free ATS
An ATS can go all the way from a barebones deal to a full-service software loaded with features and aesthetic details. Some are free, and some are paid, and what you pick depends entirely on your needs and your budget.
Most free online applicant tracking system plans come with a good range of features to turbo-charge your recruitment, including:
Easy job posting across multiple hiring platforms
Resume aggregation and filtering based on job title, background, skillset, and other parameters
Automated communication options for email notification and interview scheduling
All of these serve to save your HR team's time and labor for the parts of recruiting that require human input. There are, however, certain features you are likely to miss out on with free ATS software. The limitations include:
Running of random ads on the platform that distract the user and pose a security risk
Only a certain number of open job postings are allowed at any time
Only certain websites where the job is cross-posted
Resume details stored only for limited periods
No social media data pulling functionality
Limited analytics for the candidate pool
Limited mobile compatibility
Limited scalability
The top free ATS options on the market today
Despite the cons, free applicant tracking systems are a great starting point if you are looking to streamline your recruitment process but do not want to invest in a paid tool just yet. That is why we have put together a list of the best free applicant tracking systems out there.
Some of these are free for life, while others are limited-period trials. Shop around for the one that suits you best.
1. Freshteam
This is a cloud-based HR software packed with features and is ideal for companies with a maximum of 50 employees. With the free plan, you can access robust applicant tracking and reports for up to three job postings per month. In addition, you get a basic career site, a recruitment inbox, and an employee directory.
Features
Easy team collaboration tools
Job posting across multiple channels
Kanban boards to keep track of successful candidates
Mobile version that is packed with all the core features
Ability to receive job applications via emails and referrals
Onboarding support, including offer letter sharing and signing
Time-off management with self-service for employees and managers
Automated resume parsing, candidate profile populating, and notification emails
2. Zoho Recruit
If your company is in the recruiting/staffing business, Zoho is the way to go. Users can source, track and select the best candidates across multiple platforms with ease and automate tasks like updating interview status and sending emails.
Even the free version has cool integrations such as job description templates, background checking software, and evaluation management.
Features
Granular reporting on hiring metrics
Easy data import if migrating from another ATS
Fully customizable dashboard with a clean layout
Email support with guaranteed 24-hour response time
Job posting to social networks, branded career pages, and job boards
Comprehensive help center with articles, webinars, and video tutorials
Customizable job templates, including for temporary/volunteer positions
Easy integration with other Zoho products like Zoho Books and Zoho Campaigns
A Google Chrome extension to extract and directly add prospective candidates from job boards
Customizable and collaborative pipeline creation with color-coding, document attachment, and quick email send-outs
3. Recooty
Gartner rated this the #1 recruitment software in 2021, and for a good reason. With one of the most straightforward user interfaces around, reviewing applications and making hiring decisions becomes a breeze thanks to this simple applicant tracking system.
You can do a 15-day free trial for any three pricing plans before choosing or using the free basic plan in perpetuity.
Features
GDPR-compliant
Multi-language support
The ability to build your talent pool
Visual hiring pipelines for quicker decisions
Job posting to top job boards, social networks, and your branded career page in one click
4. SmartRecruiters
This end-to-end talent acquisition tool is ideal for fast-growing firms due to its scalability and ease of use. It has a SmartStart free version that allows up to ten active job postings at a time for companies with up to 250 employees.
The ATS software has you covered for free, from pre-integrated assignments to interview scheduling to onboarding support.
Features
Powerful mobile application
Ability to set and monitor hiring goals
Allows unlimited candidates and users
Easily configurable workflow with real-time dashboard
Can be set up and deployed easily in multiple locations
Posts open jobs across 300 job boards with a single click
Customizable application forms and integrated skill tests
Enables transparent and standardized evaluation criteria
In-house template library to build a consistent messaging style
Robust suite of collaboration tools, including message tracking for transparent records
Paid features available as add-ons so that firms need only pay for what they want to use
Integrated offer letter templates and DocuSign integration for easy viewing and signing of offer letters
5. BreezyHR
This highly scalable ATS is designed to make recruitment easier for small start-ups and solopreneurs. It also has highly positive ratings on software review site Capterra.
Unlike many of the other free applicant tracking systems, you get to access the free version of BreezyHR forever. You can only have one active position and talent pool at a time, but that is fine considering the many advantages you get.
Features
GDPR compliance
Multi-language support
Detailed reports and analytics
Customizable job ad templates
Job distribution to over 50 job boards
Kanban-style candidate pipeline for easy tracking
Ability to create and customize a branded career site through templates
User support including video tutorials, weekly webinars, and email support
In-built recruitment tests such as assessments and a video interview option
6. VanHack
This is a fast, extensible ATS designed for companies looking to hire the best tech talent anywhere in the world. Its key selling point is its ability to connect recruiters with the top talent in under 48 hours. It also caters to tech candidates looking to work remotely or relocate abroad.
Features
Unlimited users
Talent pool of over 250,000 candidates
Virtual hiring fairs with speed-recruiting events
Dedicated global mobility team to help successful hires relocate
Code challenges and English verification tests to narrow down job seekers
Outlook and Google Calendar integrations for seamless interview management
An intelligent matching algorithm to locate candidates, plus manual checking by the VanHack
7. Jobsoid
This superlative ATS is apt for hiring tech talent quickly, especially if you are an early-stage start-up looking to hire more.
With smart interviewing scheduling, comprehensive candidate tracking, and easy communications, Jobsoid makes hiring easy even for those new to it. There is a free version you can use for life, as well as free trials for each of the premium plans.
Features
Mobile apps for Android and iOS
Comprehensive online help center
Customizable email and SMS templates
A SmartFilter feature to identify best fits within seconds
Powerful interview tool, including a video interview option
Free posting to LinkedIn Hiring and over 20 major job boards
A Google Chrome extension for easy sourcing directly from job boards
Custom recruitment pipeline with task assignment for easy collaboration
8. Recruitee
This is one of the most flexible ATS options and is suitable for companies where HR is looking to collaborate with the rest of the company to hire better. The free trial offers excellent integration options for workflow management, recruitment goal checking, and other internal HR processes.
Features
Unlimited users
Two-factor authentication
Video chat with candidates
Two-way email and calendar sync
Quick e-signature integration for offer letters
Customizable pipelines and automated actions
Job postings to over 1400 free and paid job boards
A Google Chrome extension for candidate sourcing
9. Teamtailor
This is another great free ATS to start with, featuring a user-friendly interface, mobile compatibility, integrated onboarding, and branding tools. It is apt for those wanting to focus on employer branding as it helps you create an attractive career site that is mobile-friendly too. There is no free version as such, but you can try out the entire software for 14 days.
Features
Automated GDPR workflow
An employee referral system
A bulk interview schedule feature
Unlimited users for easy collaboration
Posting to free and paid job boards and social networks
Powerful analytics to assess applicants as well as team members
Customizable application form with mandatory and optional fields
Smart triggers for sending out messages or moving candidates to the next steps
Prebuilt templates and drag-and-drop functionality to build aesthetic career sites
10. GroveHR
This agile ATS is designed to empower your HR team, emphasizing self-service and collaboration. A centralized dashboard allows easy process automation, and the intuitive hiring pipeline enables faster decisions.
The free version is perfect for companies with up to 50 employees, and you can try the paid plans for free as well.
Features
Time-off management
Single-click onboarding
Unlimited custom fields
Easy document management
Automated payroll preparation
Customized onboarding templates
Automated emails with the right triggers
Digital culture creation with open chat forums
11. MightyRecruiter
This is a great ATS that is entirely free to use and designed for small businesses working in industries that have a history of discriminatory hiring practices.
It has powerful reporting features that keep you compliant with Office of Federal Contract Compliance (OFCCP) and Equal Employment Opportunity (EEO) norms. It also allows recruiters to create a list of screening questions, rate and rank candidates, and customize email templates for candidate communication.
Features
Email, chat, and phone support
Access to dedicated account manager
Highly user-friendly and customizable interface
Integrable with LinkedIn and Facebook for job posting
In-house Question Library of candidate screening questions
A comprehensive database of over 22 million candidate profiles
Can post jobs to 29 social networks and job boards with a single click
Analytics feature for reports on candidate sourcing and job advertising costs
Unique JobPromote feature that shares open postings with the most qualified candidates
12. JobScore
If you are a recruiter or company looking to build a strong referral program, JobScore is the way to go. It is an all-in-one recruitment platform with a free plan that lets you post unlimited job openings (paid as well as unpaid) and reach a total number of candidates.
Most significantly, it lets you run an employee referral program that rewards employees whenever a referred candidate is successfully hired.
Features
Social recruiting via referral campaign emails
Synchronization with Office 365 and Google Calendar
Customizable inbound questions to quickly sort profiles
Helps recruiters stay compliant with EEO and OFCCP norms
Automated reminders on interviews and feedback collection
Prompt candidate responses with quick profile scoring on a scale of one to ten
Highly customizable application forms and career page including videos and pictures
Automated job postings to free as well as paid job boards (the latter at negotiable rates)
Who are free applicant tracking systems suitable for?
Given the limitations of free applicant tracking systems, it is understandable that not everyone might want to opt for them. The tool may be more cost-efficient, in fact, to pay for some extra features and enhance the recruitment experience. Here is when a free ATS might be the right choice for you:
Your recruiting budget is very low
You only hire a few people every year
Your recruitment process is simple (such as resume shortlisting, personal interview, selection)
You have an in-house IT team that can customize an open-source application tracking system for you
Otherwise, and especially if you are looking to grow and expand rapidly as a team, it might just be worth investing in paid solutions.
Over to you
In conclusion, free applicant tracking systems may have limitations on what they can do. Still, they are certainly an excellent place to start if you want to move beyond manually trawling through resumes.
With simplified job postings, easy candidate filtering options, and automated candidate-employer communication, you are well on your way to hiring faster and better, even before upgrading to a paid ATS. Good luck!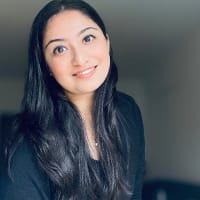 Asavari Sharma
Asavari is an EiR at Adaface. She has made it her mission to help recruiters deploy candidate-friendly skill tests instead of trick-question based tests. When taking a break, she obsesses over art.
Spending too much time screening candidates?
We make it easy for you to find the best candidates in your pipeline-
with a 40 min skills test.
Start screening candidates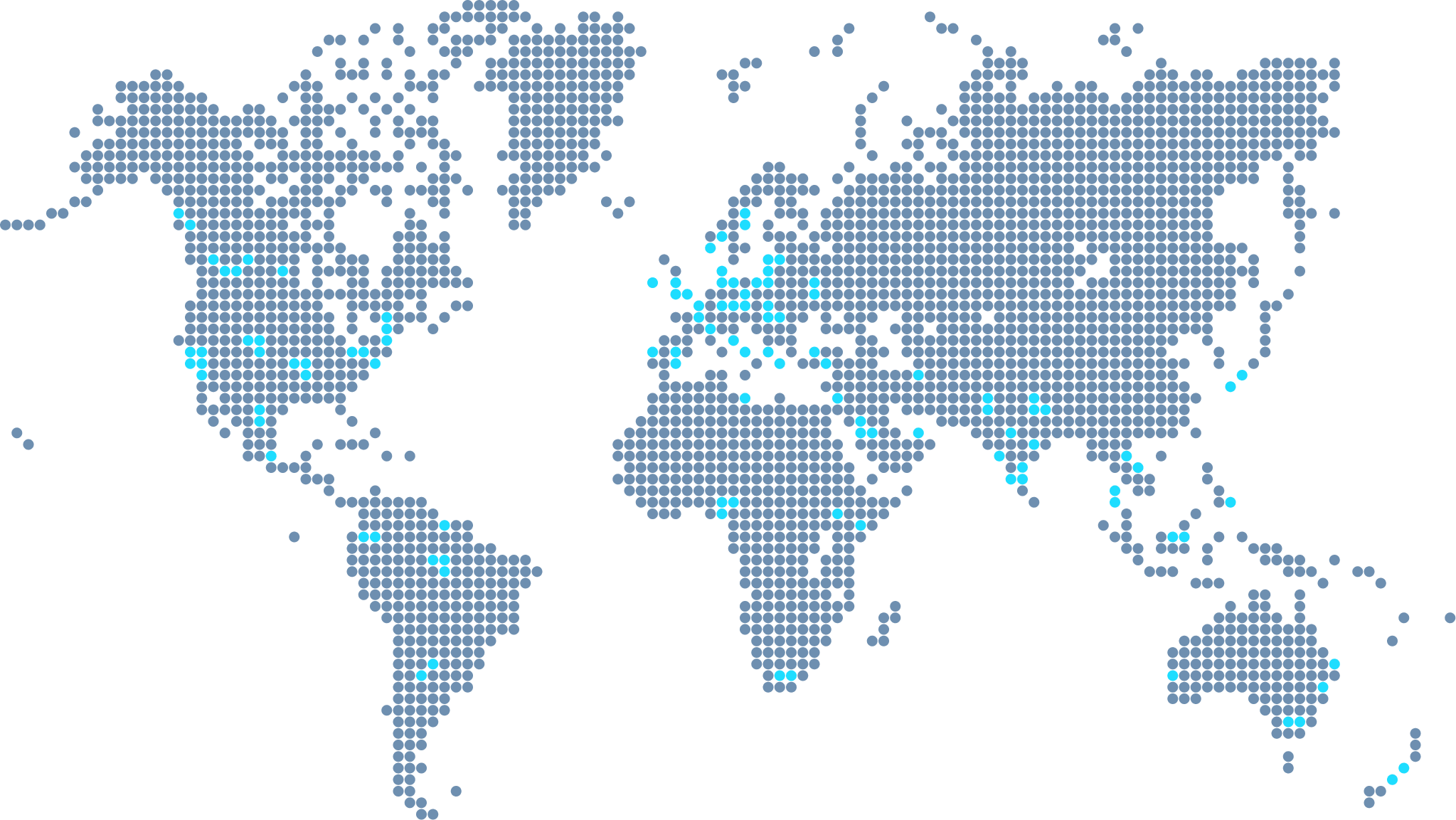 Join 1200+ companies in 75+ countries.
Try the most candidate friendly skills assessment tool today.