Employee Onboarding Process: How To Do It Right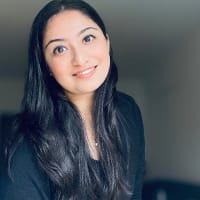 Asavari Sharma
November 14, 2022
Recruiters and hiring managers undoubtedly spend a lot of time and energy filling job vacancies with the most qualified candidates available. And while you may think getting new hires to sign on the dotted line is where you take a sigh, you are only getting started.
How your new employees spend the first few weeks with you is vital. The typhoon of emotions that comes with starting a new job, especially in this competitive landscape, compels companies to have a support system for employees.
That is why having the right employee onboarding process in place is essential. Contrary to popular belief, it entails much more than the standard IT setup and friendly pointers for where the cafeteria is or how the coffee machine works. This short guide gives us a quick intro to onboarding, what it entails, and why it is such an integral part of the hiring process:
How to build an effective employee onboarding strategy
Onboarding goes beyond just introducing the employee to their team members. It is an ongoing activity to be undertaken over a period. Think of onboarding as an exercise where you help new hires fit into the new working environment where they can excel and build camaraderie with their team. Let us discuss all the necessary ingredients that make job onboarding a great success:
1. Enable a people-first experience on the first day
Orientation is a commonly practiced onboarding process for employees, but you can make it more interactive by giving new hires an office tour and encouraging them to interact with their co-workers. Research shows that 58% of companies focus mainly on paperwork and process on an employee's first day.
Sure, a detailed presentation about you is essential, but it can be pushed to a later date so that the new hire does not get overwhelmed with plentiful information on the first day itself. Instead, utilize the first day by taking them around the office and introducing them to the manager and the team.
Pinterest has a rather interesting onboarding program called "Knitting," wherein new hires are encouraged to interact with each other, introduce themselves to their new teams, and simply get talking. It is an excellent way to break the ice.
2. Introduce new fun activities
Since most companies are operating on a hybrid model, why not make the most of it and introduce fun activities to welcome new hires to the office? Perkbox, a global benefits and rewards platform, launched a great way to introduce new employees to their teams. Every Friday afternoon, the new joiners must push the beer trolley around every department.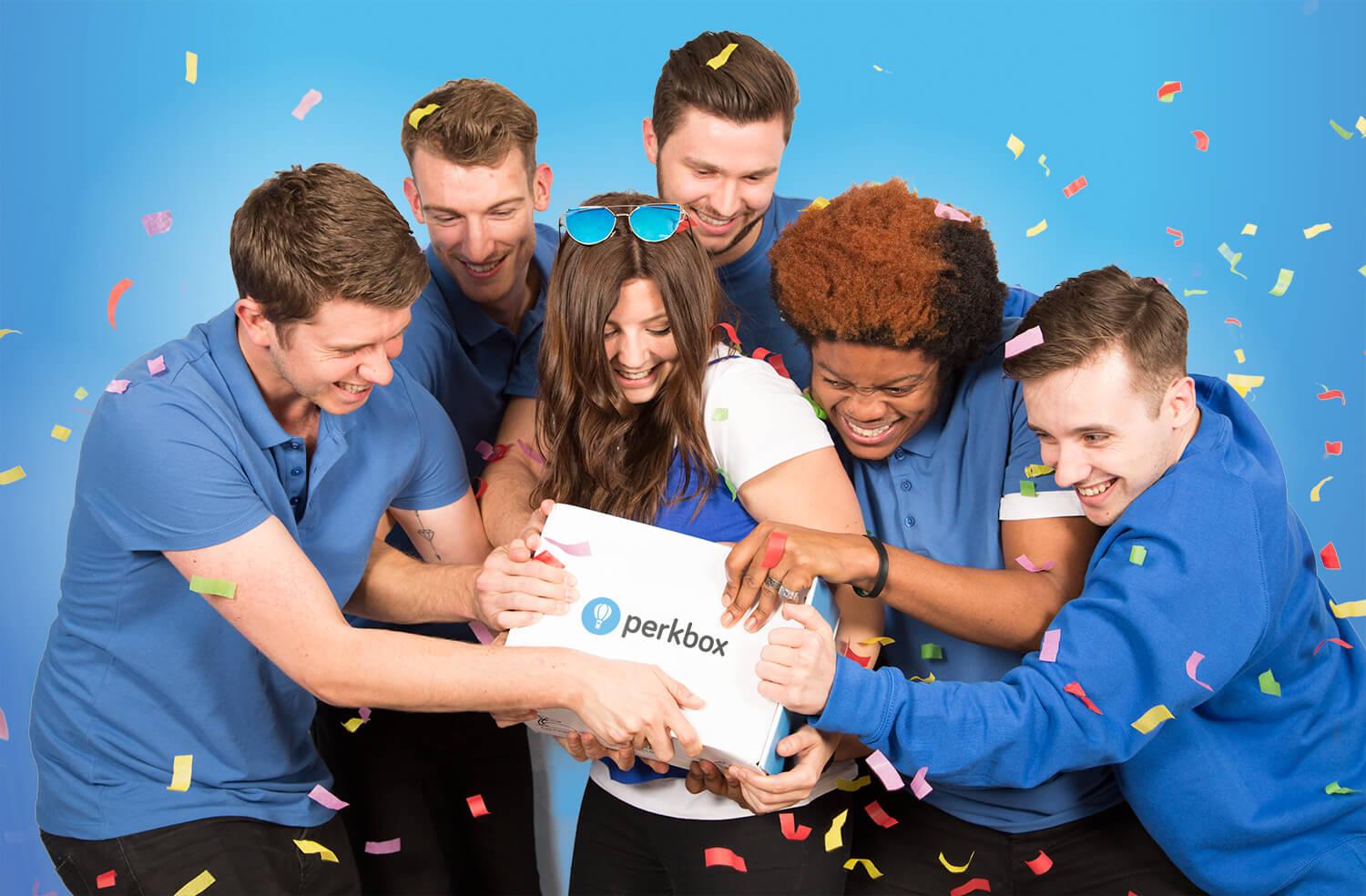 3. Push early interactions with the manager
Interaction with the immediate manager is essential to an employee onboarding plan. This helps break the ice between the new hire and the person they would be reporting to.
An early interaction helps them understand the office culture, main challenges faced in the job, and their manager's expectations. It reduces all chances of tension, confusion, or doubt in the new hires.
Whatever issue they have can get resolved instantly, resulting in a more confident, focused, and productive employee. At the end of the day, who does not want that?
4. Implement a mentorship program
Why stop by just introducing your new hire to their manager? Allocate a personal mentor to enable them to learn the workings of the company and ease into the jobs. Quora, for instance, provides mentors to new hires who can help the latter get familiar with Quora's workplace culture, make decisions, and solve problems.
Quora also has an internal onboarding portal for new employees that gives them all the information they need regarding tech talks, security policies, and benefits and perks.
5. Guide the new hires with a clear job description
Does this advice not sound dated? Nope—hear us out. Any new employee will feel overwhelmed with everything they learn and everyone they meet in the first few weeks. On top of that, they are also educated about the company's mission and vision, strategic goals, and priorities.
Unfortunately, many new hires fail to see themselves as a part of the big plan. They often wonder, "where do we fit in?" You cannot blame them! So during onboarding, it makes sense to clearly explain their job responsibilities, team processes, and business goals, and more importantly, show them how they contribute to their team and company as a whole!
Being transparent about their contribution can enhance the new hires' self-esteem and belongingness at the new workplace.
6. Be culturally inclusive
Diversity and Inclusion (D&I) is an essential factor that drives business success. Similarly, creating an inclusive culture enhances employee productivity and engagement. You want all your employees to be a part of the company, right?
So which traditions and cultures are unique to you? Streaming services provider Netflix has a separate Culture page that talks about what makes them unique, including the values of inclusion, integrity, and collaboration.
Why not take a leaf out of their book and introduce the new hire to their team members and executive management like CXOs? If possible, educate the employee about all the extra-curricular committees you have within the company.
How to execute the perfect 90-day employment onboarding process
According to a Jobvite study, almost 30% of new hires leave their job within the first 90 days of starting. Therefore, planning and executing a new employee onboarding process for three months is vital for any company.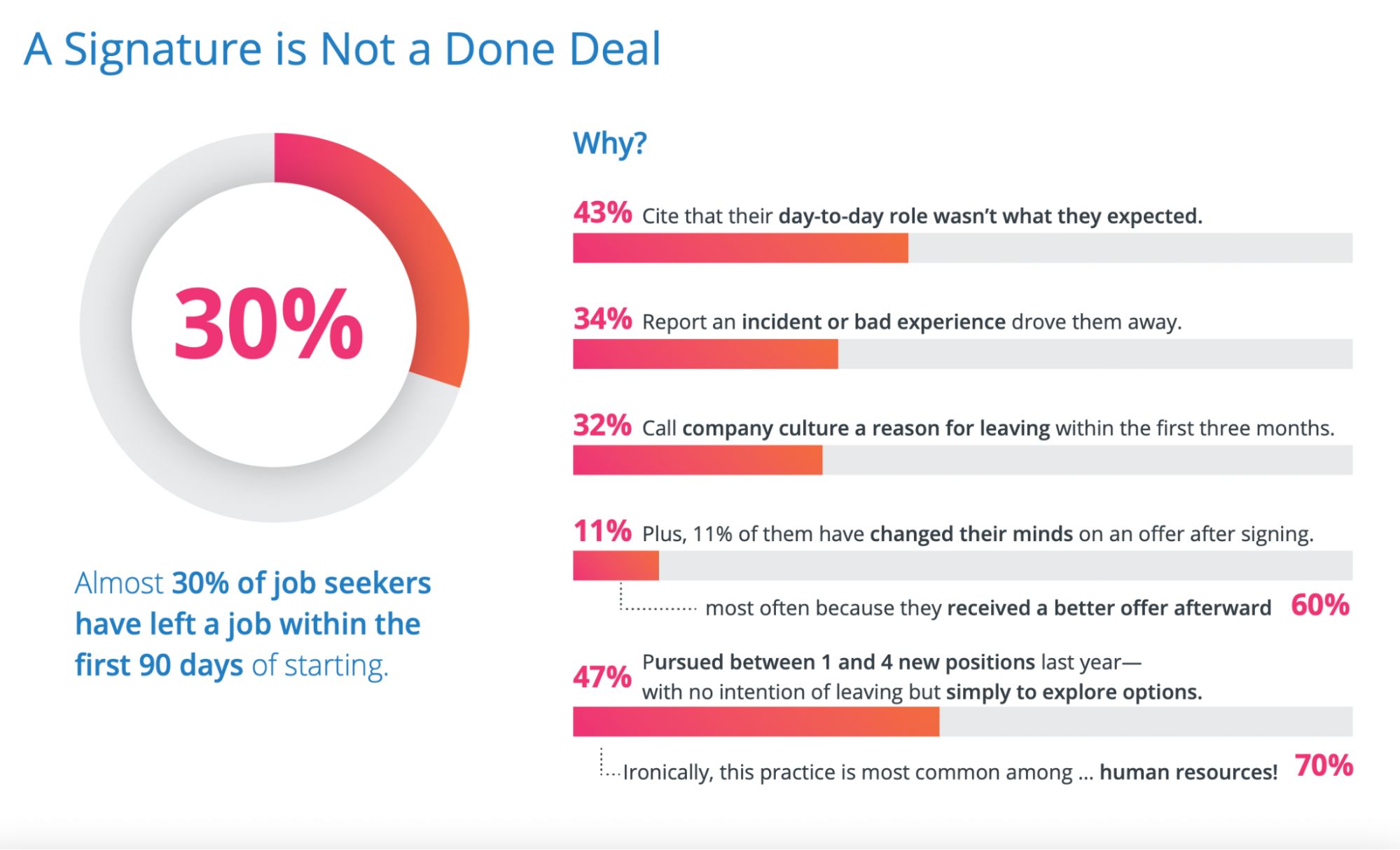 If you have not thought about the first 90 days of your new employees, now is the time to think about the main steps in the onboarding process. Follow this detailed checklist to get cracking:
The week before: Introduction and getting their paperwork done early
Most companies often wait until the new hire joins the office before jumping into the exhausting paperwork process. Honestly, that is a bad practice and only ends up overwhelming the new hire, as mentioned previously. Let them get acquainted with the office premises, manager, and team members. Make them do their paperwork in the week before their joining. So they feel confident and ready to go on the first day at work.
The day before: Creation of a welcoming workplace for the new hire
In such a situation, you could have their workstation decorated with balloons, a beverage bottle, and a handwritten note. Maybe throw in a box of cookies or cupcakes to make the employee's first day memorable! Never leave their workspace dirty or untidy, as that might make them think you do not care.
Day 1: Make the first day exciting and smooth
Once the new hire arrives, give them a chance to settle in and enjoy the decorations you did the day before. Let them have their "cake," literally! Make sure they spend most of the day with their new manager and team. Write a welcome email to the new hire, keeping the team in CC and giving key highlights about what they can expect in the first few weeks. Later in the day, give them an office tour.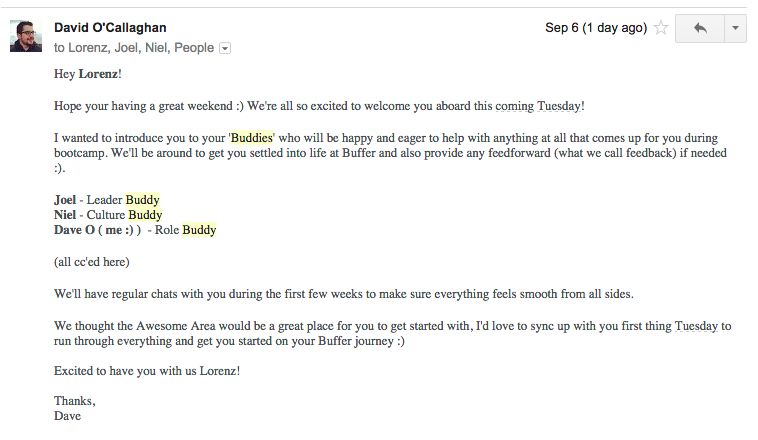 Day 2-10: Explain the work processes and start assigning simple tasks
This is where the team manager takes over. The first thing they should do with any new hire is to explain how the team works, what tools they use, the adjoining departments they collaborate with, and how deadlines usually look. Slowly start assigning the new employee simple tasks and monitor their work closely. Give feedback, if appropriate.
Day 11-30: Ensure employee engagement with simpler tasks
Usually, by the end of the first month, the new hires should have full knowledge of the work they are supposed to do and how they contribute to the overall team. They may still be working on simple tasks, but at least they get the ball rolling. Managerial supervision is advised.
Day 31-60: Move the new hire to bigger projects
After the completion of two months, the team manager should be able to get a proper idea of the new hire and recognize their efforts to boost their confidence. This is the perfect time to assign the new employee a big project and make them believe that they can work effectively on that.
There is no doubt the first few weeks should involve close coordination between the team manager and the new hire to ensure all necessary targeted training, progress checks, and mentorship are provided.
Over to you
Hiring a suitable candidate is just one side of the coin. Retaining them is equally important, so you must onboard them effectively. Show them a clear path forward and give them a reason to feel enthusiastic about their new job and employer.
Alternatively, if you are onboarding virtually, fret not. We wrote an entire onboarding guide to help you overcome virtual onboarding challenges. You will find it extremely useful. While onboarding is essential, have you ever wondered about the time you will save if you hire the right person for the job?
Well, with a pre-employment assessment platform like Adaface, you can screen the talent and ensure a quick and smooth hiring process. Reduce your time to hire by up to 80%!
FAQs
1. What is employee onboarding?
An employee onboarding process helps a hire integrate with their new employer. It typically includes activities that allow employees to learn about the company, its structure, mission, and values. Onboarding is targeted at building trust within the new employees and proving to them that the company culture they were promised at the time of hire is authentic.
2. What are the objectives of employee onboarding?
The objectives of an employee onboarding program usually include helping new hires learn about the company's strategic goals, mission, and vision, understand the performance expectations for the new job, and know how to use the available tools to do that job and thrive.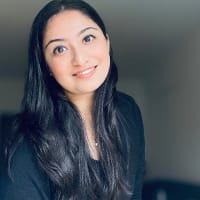 Asavari Sharma
Asavari is an EiR at Adaface. She has made it her mission to help recruiters deploy candidate-friendly skill tests instead of trick-question based tests. When taking a break, she obsesses over art.
Spending too much time screening candidates?
We make it easy for you to find the best candidates in your pipeline-
with a 40 min skills test.
Start screening candidates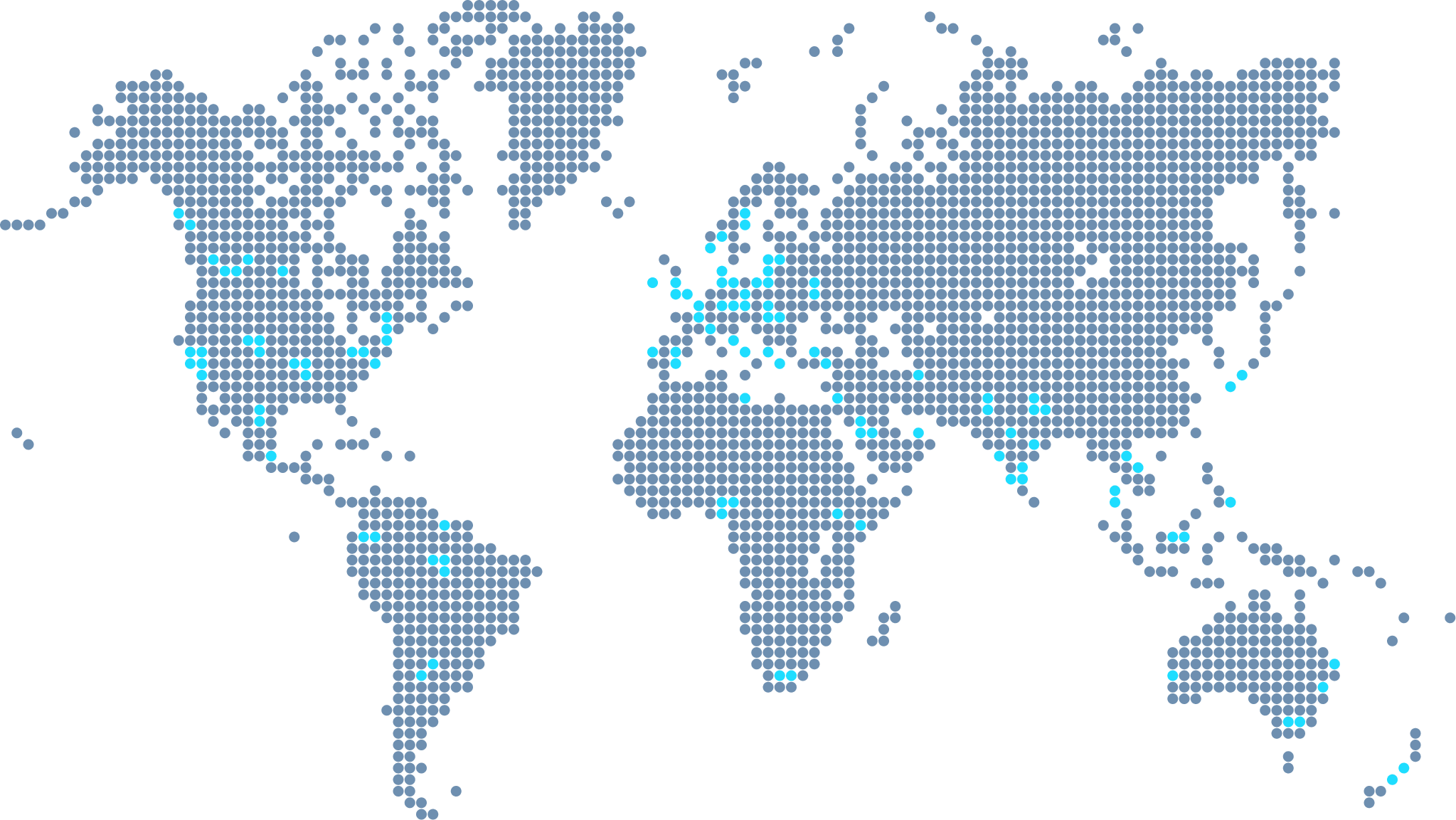 Join 1200+ companies in 75+ countries.
Try the most candidate friendly skills assessment tool today.