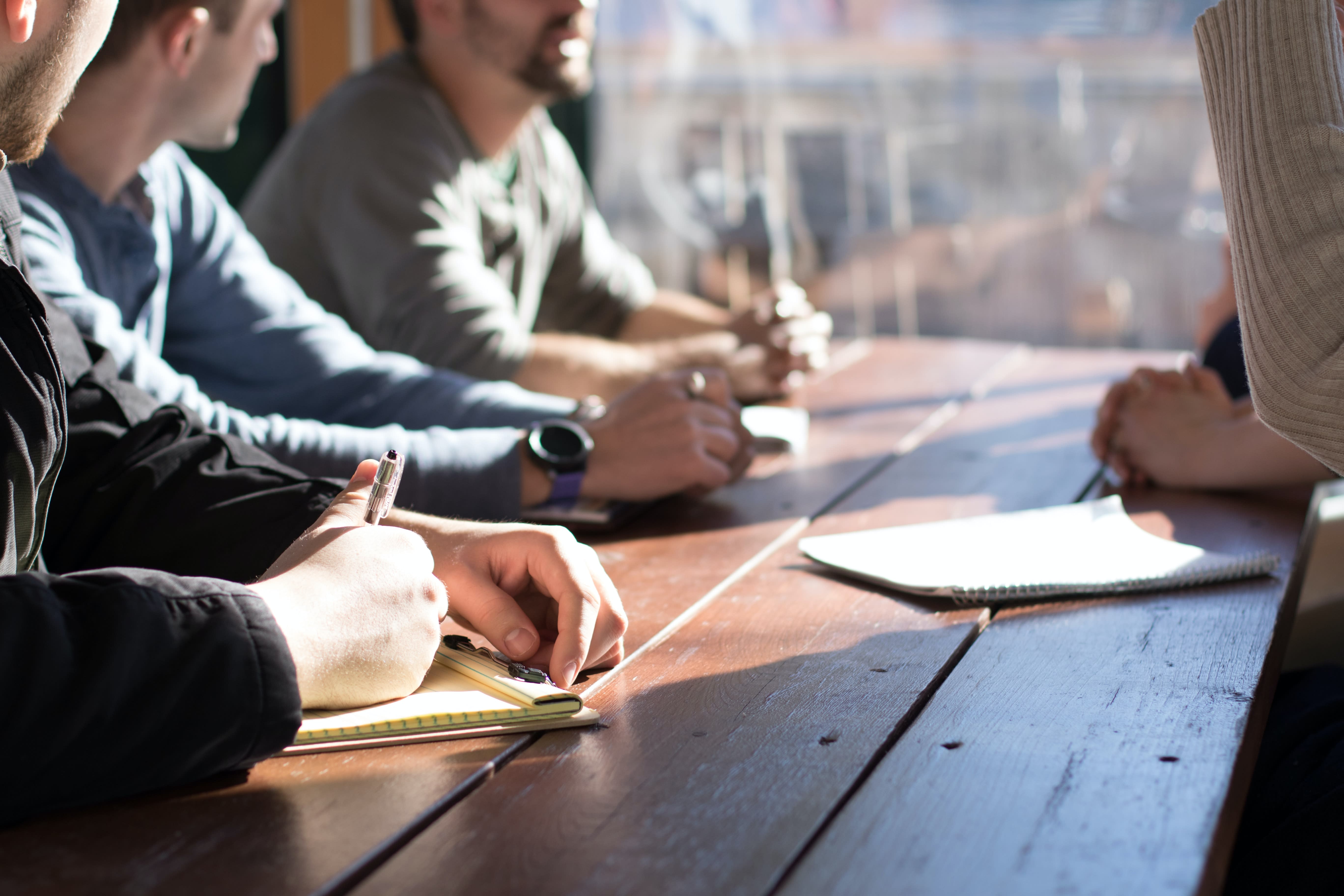 15 of the Best Recruitment Campaigns: Examples and Strategies for Attracting Top Talent
Pragnesh Anekal
October 31, 2023
Connecting with great candidates is getting more and more difficult through cliched and traditional recruitment techniques. You need creative and innovative ways to go viral and grab these top talents, which is why we have curated some of the most whacky and out-of-the-box recruiting campaigns throughout history.
Here are the 15 of the best recruitment campaigns you need to check out to get your creative juices flowing which can help you get started on your own campaign:
1. Uncle Sam wants you
One of the most widely distributed as well as successful campaigns in history, the "Uncle Sam" campaign was distributed more than 5 million times and brought in more than a million people into the army.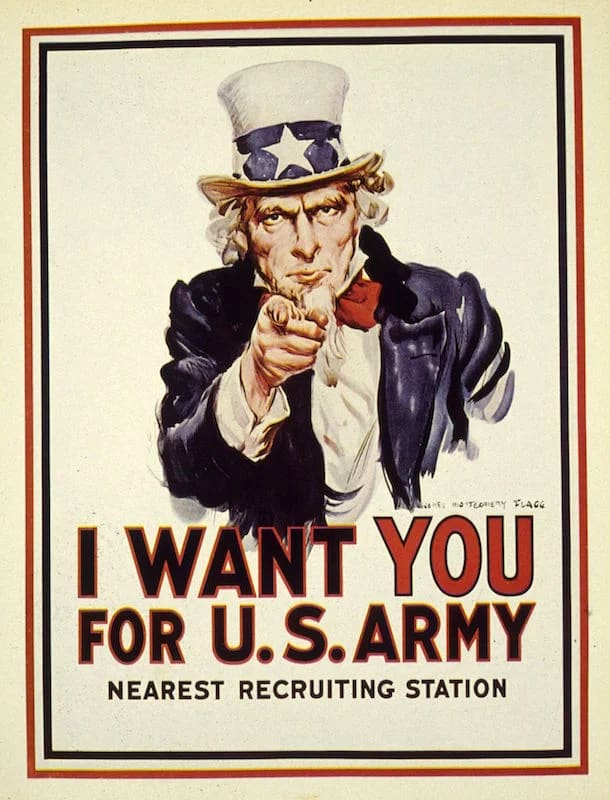 This was a poster used by the United States military during World War I and II. It featured a picture of Uncle Sam, a national personification of the U.S., pointing at the viewer with the phrase "I Want You for U.S. Army." The poster was intended to appeal to a sense of patriotism and duty to the country, and it became one of the most iconic recruitment posters in history.
2. Just out of reach
Matsushita Electric took advantage of problematic electric poles to place job ads which helped them hire employees. They placed job ads on top of poles, difficult to be seen by the naked eye. Any workers who would climb the pole to fix them would notice the advertisement and could apply for the job.
This helped them self-filter people who were not already working in the electric industry.
3. Professor's puzzle
Alan Turing published a crossword puzzle in The Daily Telegraph, a British newspaper, as part of a recruitment campaign for the Government Code and Cypher School (GCCS), an organization that was responsible for breaking enemy codes and ciphers during World War II.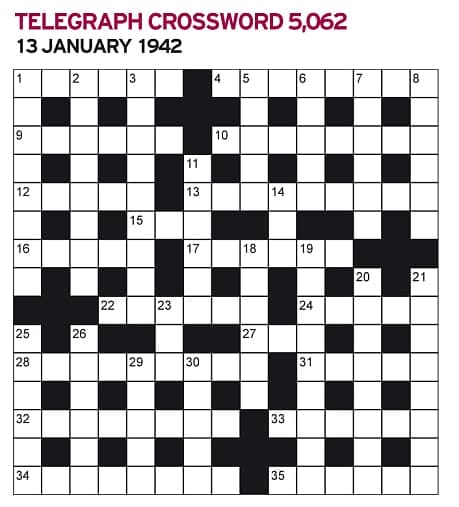 The puzzle, titled "The Professors' Puzzle," was a cryptarithm, a type of mathematical puzzle in which letters are used to represent digits and the goal is to solve the puzzle by deducing the value of each letter.
The crossword puzzle that he published in The Daily Telegraph was one of many recruitment efforts that helped to build the team of talented codebreakers who were essential to the GCCS's success in breaking the German Enigma code.
4. Using the internet
BJL exploited the one key need which the current generation cannot survive without: They provided free internet. During a popular awards show, BJL provided the strongest WiFi around, and when users logged on to this, they would end up on the careers page of BJL.
They managed to get a number of resumes even before the night ended and a lot more in the coming days.
5. Mystery billboard
Google used a mystery billboard placed in the heart of silicon valley that displayed a cryptic challenge which took them to www.7427466391.com where they faced another challenge.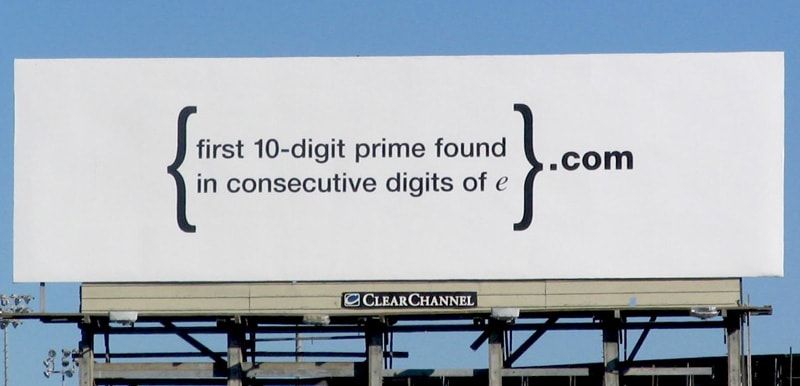 After completing the challenge they received the message:
"Nice work. Well done. Mazel tov. You've made it to Google Labs and we're glad you're here. One thing we learned while building Google is that it's easier to find what you're looking for if it comes looking for you. What we're looking for are the best engineers in the world. And here you are."
Google Labs, the company's research and development department, devised this process due to the fact that they got a large number of resumes every day. This was a way to increase the signal-to-noise ratio and make the hiring process more efficient.
6. Math in Microsoft
An organization such as Microsoft gets hundreds of applications for any job posting that they put up. Filtering out applicants becomes highly difficult with this high number of applicants.
One of their unique recruitment campaigns involved including a bit of math into their recruitment process. Instead of directly providing everyone with a contact for submitting their application, they included a math problem. The answer to the problem was the contact information needed for submitting your application. This was a great way of filtering out applicants before any hiring process began.
7. Mechanics wanted
One of the more recent innovative campaigns, Volkswagen has an unseen approach to hiring mechanics.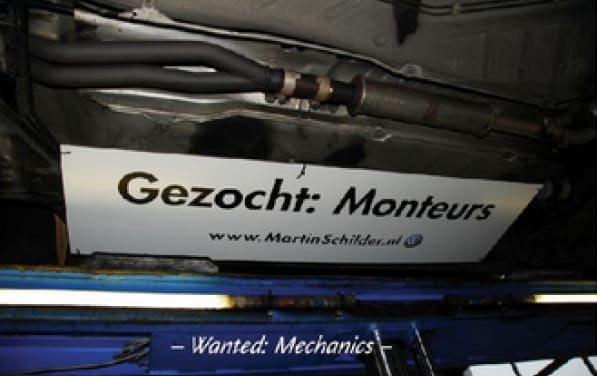 Volkswagen Group France sent throughout France, vehicles with job offers hidden inside, on parts regularly subjected to maintenance and on which, the candidates could fall by making the good diagnosis.
Recently, this has been one of the more innovative and creative recruitment campaigns.
8. Career instructions
Ikea sent out career instructions in the form of assembly instructions in their regular flat-packs for their furniture. Little did the people who bought the furniture know that they would be taking home a job opportunity as well along with the furniture.
Using this method, they were able to amass 4200 applicants out of which they hired 280 of them.
9. Personalized iPods
A campaign by Red 5 Studios in which the company sent 100 iPods with personalized messages from the CEO Mark Kern to 100 potential employees. These candidates were researched extensively through social media.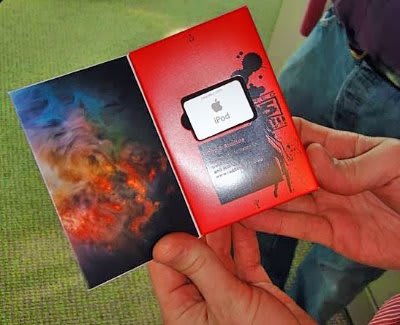 This campaign proved to be highly successful as 90 out of 100 people responded to these messages, and 3 left their job to join Red 5 Studios.
10. Who cares?
The "Who cares?" campaign was developed by the Swedish Armed Forces in response to a declining trend in recruitment. and it was intended to reach out to young people and to showcase the benefits of military service.
The stand-out part of the campaign was a 4-day social experiment to attract candidates. They placed a mysterious black box in central Stockholm, and invited someone to enter the box and left with no instructions or information about the room. The only way this person could leave the box was if a total stranger was willing to exchange places with them.
Each hour the door to the box would open, if there was another person at the entrance of the door who was willing to exchange places, the person inside could leave the place.
The army had targeted 4300 applicants for 1430 positions. However, they ended up being bombarded with 9930 applications!
11. Steal your geeks
Software company Atlassian launched a campaign to steal 'geeks' from Europe and relocate 15 developers to Sydney. When faced with a shortage of Australian engineers, they devised a unique recruitment strategy to attract candidates to join Atlassian.

Using a bus and hosting meetups and interviews all over Europe, interested candidates could track the progress of the bus and apply for a chance to move to Sydney.
12. Sell this brick
Oglivy used one of the most innovative recruitment campaigns in order to build the best sales team for their organization. In this campaign, they asked potential employees to upload videos of them selling a brick.
If you could sell a brick to the team at Oglivy, you were guaranteed an invite to the Cannes Lions International Advertising Festival, and the winner received a 3-month paid fellowship.
13. Earn $100 in 1 minute
One of the best ways to meet potential candidates is through conducting competitions and challenges and offering rewards for winning. Quixey used this exact technique to meet great talent.

They hosted a competition in which candidates were given a minute to solve a programming puzzle and earn $100 at the end of it, if they were to complete it. This not only gave candidates incentive to apply but also provided Quixey with a pool of candidates who were well versed in the skills they were hiring for.
14. In-game job recruitment
Danish company Uncle Grey took the creative route when it came to hiring a frontend developer.
Having tried every cliched recruitment technique, be it ads, job boards or social media campaigns, the organization still needed to find their ideal candidate. Hence, they tried a unique approach to hiring.
They realized a significant number of potential employees spend much of their time playing video games. The organization used this to their advantage, struck a deal with some of the top gamers, and used them to advertise for the frontend developer job. Within a week, they got over 50 applications and, more importantly, hired their ideal candidate.
15. A steady hand
Berge Tattoo had a smart and creative way of finding people who were great tattoo artists. To become a great tattoo artist, you need one important skillset - a steady hand.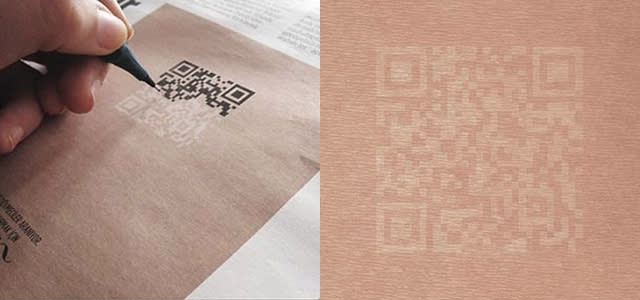 Berge Tattoo sent out a QR code with the text which read: 'New tattoo artists wanted. To apply, fill in the QR code carefully'. The QR had only the outline in a faint skin-coloured tone. One could not scan it without filling it in. Only those who were capable of filling in the QR code could scan and submit their application. This formed a great filtering process for hiring tattoo artists.
On a final note
There you have it, some of the best recruitment campaigns throughout history. Each of these campaigns had something unique in its way of revealing the fact that they were looking for special talent. These creative and innovative tactics have helped them go viral and reach large audiences, which has aided in getting the quality talent that companies always seek.
So take out your blank canvas and start crafting your viral recruitment campaign immediately!
Pragnesh Anekal
Pragnesh is the EiR at Adaface. He loves reading books more than scrolling through social media, which is a big deal if you ask him.
Spending too much time screening candidates?
We make it easy for you to find the best candidates in your pipeline-
with a 40 min skills test.
Start screening candidates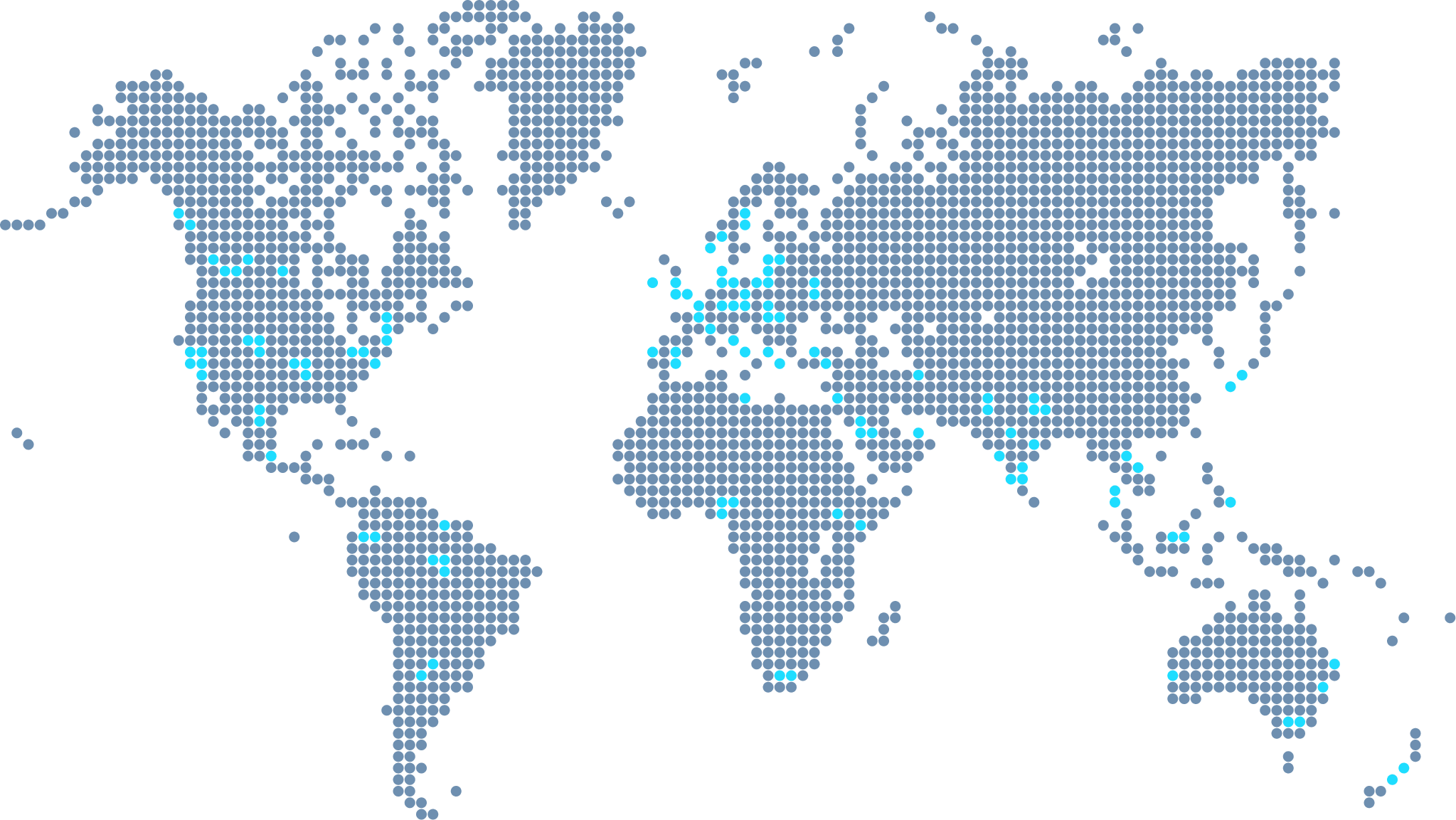 Join 1200+ companies in 75+ countries.
Try the most candidate friendly skills assessment tool today.