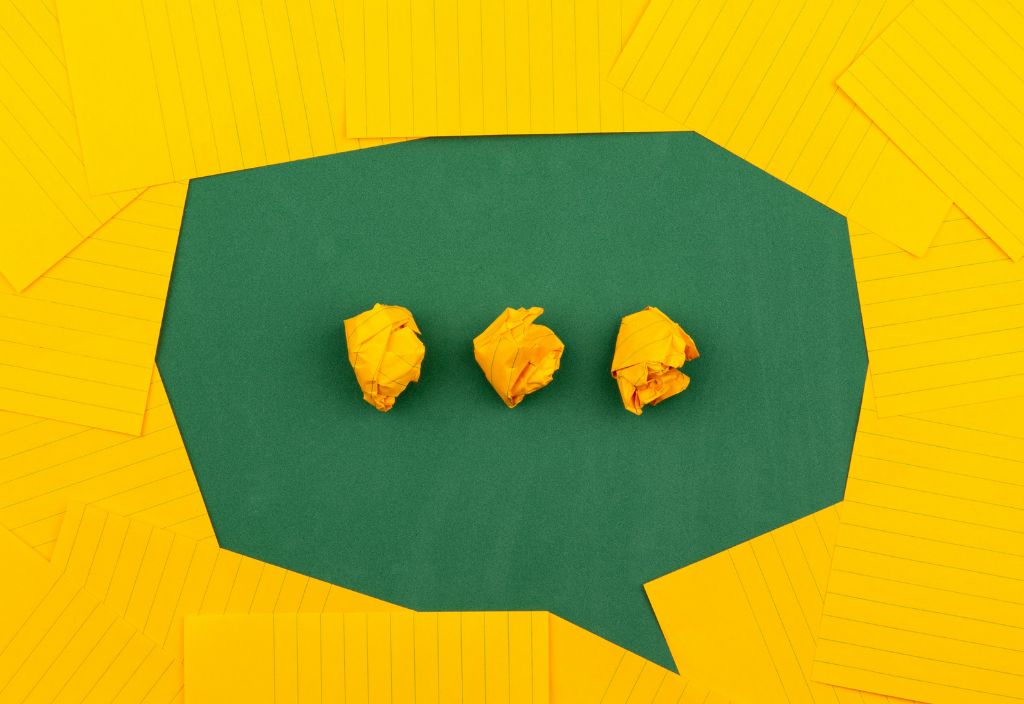 Importance Of Communication Assessment Tools In Hiring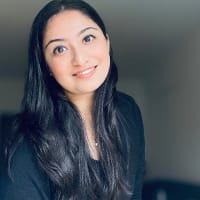 Asavari Sharma
July 04, 2023
In this day and age, the ability to communicate is everything. At the most basic level, it means letting your needs be known. From a business perspective, communication skills help employees interact effectively with each other and with their customers and vendors.
Even though communication skills vary depending on the job role, they should not be ignored or left to chance at the time of hiring. In this article, we will study the importance of assessing communication skills during hiring, the challenges of testing them, and the assessment tools that can be used.
Why communication skill assessments are necessary for hiring
As the name suggests, communication skills assessment measures the candidate's ability to communicate appropriately and with professional etiquette. There are broadly four types of communication skills that should be assessed:
Reading skills - How a candidate reads, comprehends, and interprets written language and texts.
Writing skills - How a candidate applies grammar, uses vocabulary, spells, and punctuates while writing content
Speaking skills - How a candidate articulates thoughts and conveys information verbally in the clearest and most concise way
Listening skills - How a candidate receives and decodes what others have to say during a dialogue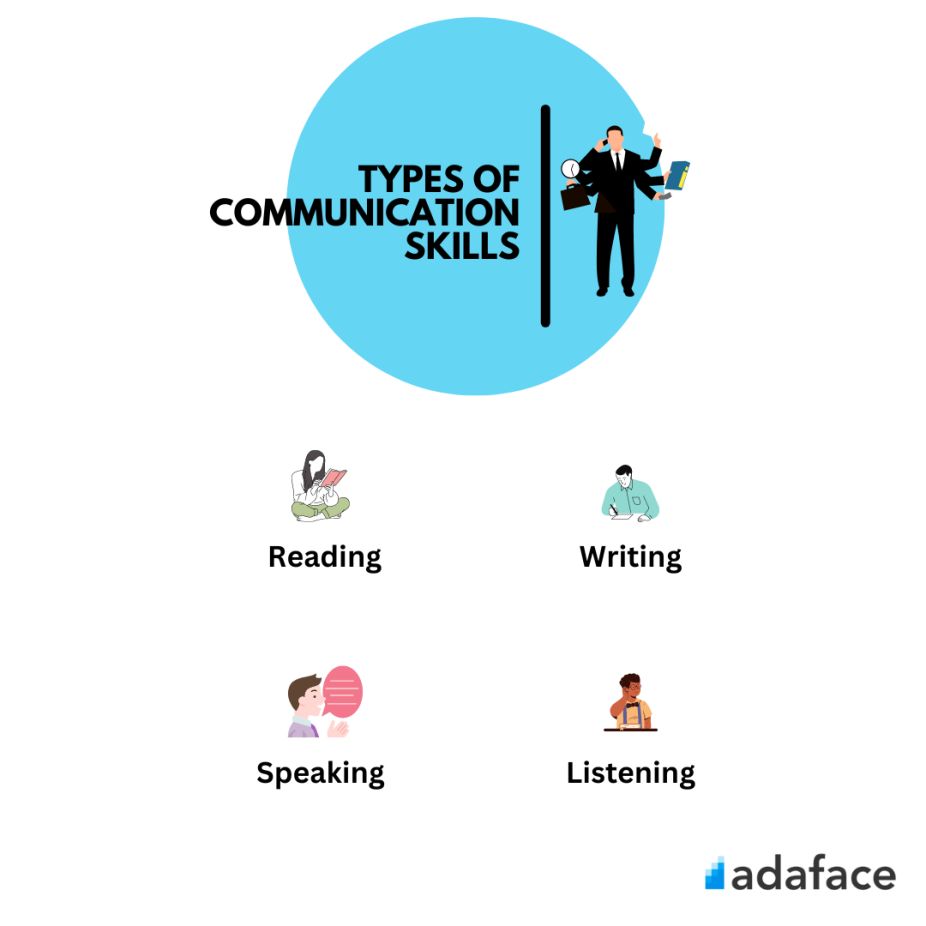 Clear communication at work can help employees build strong relationships with their coworkers and establish themselves as valuable team members. If you have not given much importance to communication skills assessments in the selection process before, now is the time to do so. Here is why:
1. Greater innovation
Sometimes, the best ideas that disrupt a business come from employees you may not have even considered. If your employees can communicate their ideas freely, they will feel empowered and help the company in the long run.
2. Higher productivity
An employee needs to be able to decipher what is being communicated to them to be able to do their job. By introducing testing into the hiring process, HR can make a decision to hire someone based on facts and not mere "gut feeling." Employees need to understand their goals and articulate their thoughts to ask questions that will resolve their queries.
3. Conflict management
Testing for communication skills will help you identify candidates who can mitigate workplace conflicts, which are often the result of a failure to communicate clearly. Conflict resolution is key to a harmonious workforce in the long run. Proper assessments help choose candidates wisely.
4. Better workplace culture
In a diverse workplace demographic with wide-ranging beliefs and cultures, miscommunication can be too common. Employees who can communicate with each other clearly will deal with less conflict and misunderstandings. Testing for communication skills makes it easy to create a healthier and more equal work environment.
5. More engaged employees
When employees know how to communicate with their team, they will more likely be satisfied in their roles. Testing for communication skills will allow you to pick candidates who understand a shared purpose within the organization and are willing to interact with their teams accordingly.
Challenges faced while assessing the communication skills of candidates
Given the lengthy recruitment processes, many hiring teams either conduct communication assessments in a hurry or skip doing that step altogether. Here is what happens when they try to gauge a candidate's ability to communicate effectively through conventional methods:
1. During phone interviews
Sure, phone calls give you a sense of how the candidate articulates their thoughts and answers your questions, but that usually results in human errors and biased judgment. In addition, phone screening is time-consuming and mentally exhausting, especially if you are hiring at scale.
2. During face-to-face interviews
A considerable advantage of the face-to-face interview is the ability to capture emotional and behavioral cues, such as enthusiasm or discomfort, along with how the candidate speaks in general. However, that is again marred with unconscious bias. In the absence of structured guidelines to measure the correctness of a candidate's answers, identifying a good fit becomes exceptionally challenging.
3. Not assessing communication skills at all
Communication is a multi-nodal skill that involves reading, writing, listening, and speaking. For instance, even if a candidate is charismatic, there is no guarantee they will be a great listener.
Similarly, it is essential to evaluate communication skills in the context of a problem. How do you think a candidate, applying for the position of a customer support representative, will respond to an email from an angry customer?
There are customer service tests to evaluate that! Assessments must be designed to evaluate all aspects of communication and not be skipped in recruitment.
Types of communication assessment techniques
Communication refers to the act of sharing or transferring information between two or more individuals. Typically, it requires a sender, a recipient, a message, and a medium. Understanding the employees' office personalities and communication methods in an office setting is critical to creating a healthy work environment. There are five communication assessments that one should know about:
1. Neurolinguistic Communication Profile (NCP)
NCP showcases the relationship between an individual's thinking, ability to establish rapport with others, and communication preference. It focuses on assessing sensory-based preferences, such as auditory, kinesthetic, and visual. Therefore, NCP helps managers and employees understand how to communicate more effectively so that tasks can be delivered on time.
2. Interpersonal Influence Inventory (III)
No organization is free from misunderstandings, conflict, and negotiations. To be most successful in organizational performance, employees must have assertiveness skills. They must be able to express their views while also considering others' opinions, which is key to yielding positive workplace results.
III is designed to raise awareness of the behaviors people use when they try to influence others. Knowledge of the same helps individuals recognize their own style of influence and work towards building a more realistic style.
3. Team communication inventory
This communication technique identifies every team member's tendencies and roles in a typical discussion. It makes understanding the dynamics of the group, including individual improvement areas, simpler. Ultimately, every manager's goal is to help teams collaborate to make better decisions, resolve conflict, and deliver quality work promptly. Therefore, assessing how a candidate communicates within a team becomes crucial.
4. Presentation Skills Profile (PSP)
Public speaking is not everyone's cup of tea in an organization, but it is essential if one is in sales or marketing. PSP analyzes how a person prepares and delivers presentations, offers peer feedback on a specific presentation, and provides a walk-through of preparation and delivery for future presentations.
5. Learning to Listen
While speaking is an integral part of communication, listening is equally important. With this assessment technique, managers can learn what it takes to listen physically and mentally, understand common barriers to effective listening, and create a plan to train candidates or existing employees on new skills into immediate action.
When recruiters should use online communication assessment
Although it is advised to test the communication skills of all candidates - regardless of the job role - on some level, communication assessments are extremely important for those candidates who will be involved in frontend and backend interactions with clients, vendors, and customers. Here is an example: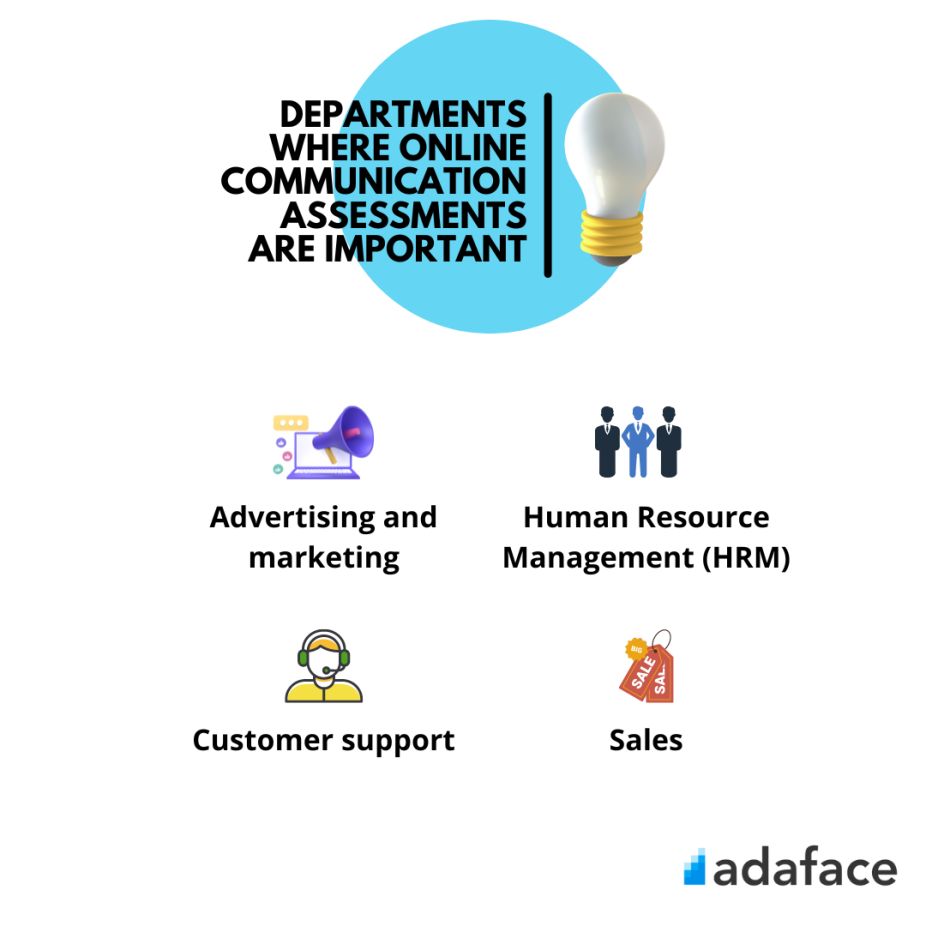 How to choose the best communication assessment platform
Different communication assessments are created to test candidates for specific roles across domains. Depending on the job demands, choose an assessment platform that helps you:
Gauge an applicant's confidence levels and agreeableness by analyzing body language and facial expressions
Understand a candidate's communication style - aggressive, passive, assertive, or passive-aggressive
Evaluate basic verbal communication to determine job readiness and trainability
Test vocabulary, reasoning, reading comprehension, and critical thinking
In addition, there are three keys to choosing an effective communication assessment.
1. Define the purpose
Why do you want to assess candidates' communication skills? Begin by answering the "whys" and "hows." How will the hiring process benefit from such an assessment? How do you plan to conduct the evaluation? Online or in-person?
2. Plan the scope of assessments
Once you are clear about why and how you want to assess your candidates, you must define your audience. This is more about the number of candidates and the job positions for which they are being assessed. For example, is it for a mass hiring drive?
Are you conducting a test to choose between two equally qualified and talented candidates? Is it an assessment for a handful of professionals applying for a senior-level role? Once you have a clear answer to all questions, you will know which communication test to choose.
3. Identify critical features of the communication assessment tool
Once your purpose and target audience is clear, it will become easy for you to select a tool with the following features:
a. Adaptability and scalability
You do not want candidates to struggle with bugs and glitches during the test. Your assessment platform should be functional across devices and geographies, simultaneously delivering an uninterrupted service regardless of the number of candidates on the platform.
b. Anti-cheating features
Pre-employment assessment platforms like Adaface ensure remote assessments are carried out without malpractices with proctoring features. Adaface keeps identity theft at bay and prevents cheating through plagiarism checks, window proctoring services, and webcam recording. Add an extra layer of security to your online assessments.
c. Auto-evaluation
This is particularly helpful during mass hiring. Auto-evaluations reduce the chances of errors and remove biases at the time of results.
Over to you
Effective communication in the workplace matters. It reduces conflict and helps employees work better together. This way, goals are achieved faster. Communication assessments done properly can positively influence an organization's onboarding success. They allow you to recruit the most suitable talent for a job role. If you are looking for an effective pre-employment assessment platform, check out our website.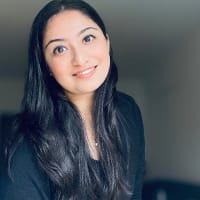 Asavari Sharma
Asavari is an EiR at Adaface. She has made it her mission to help recruiters deploy candidate-friendly skill tests instead of trick-question based tests. When taking a break, she obsesses over art.
Spending too much time screening candidates?
We make it easy for you to find the best candidates in your pipeline-
with a 40 min skills test.
Start screening candidates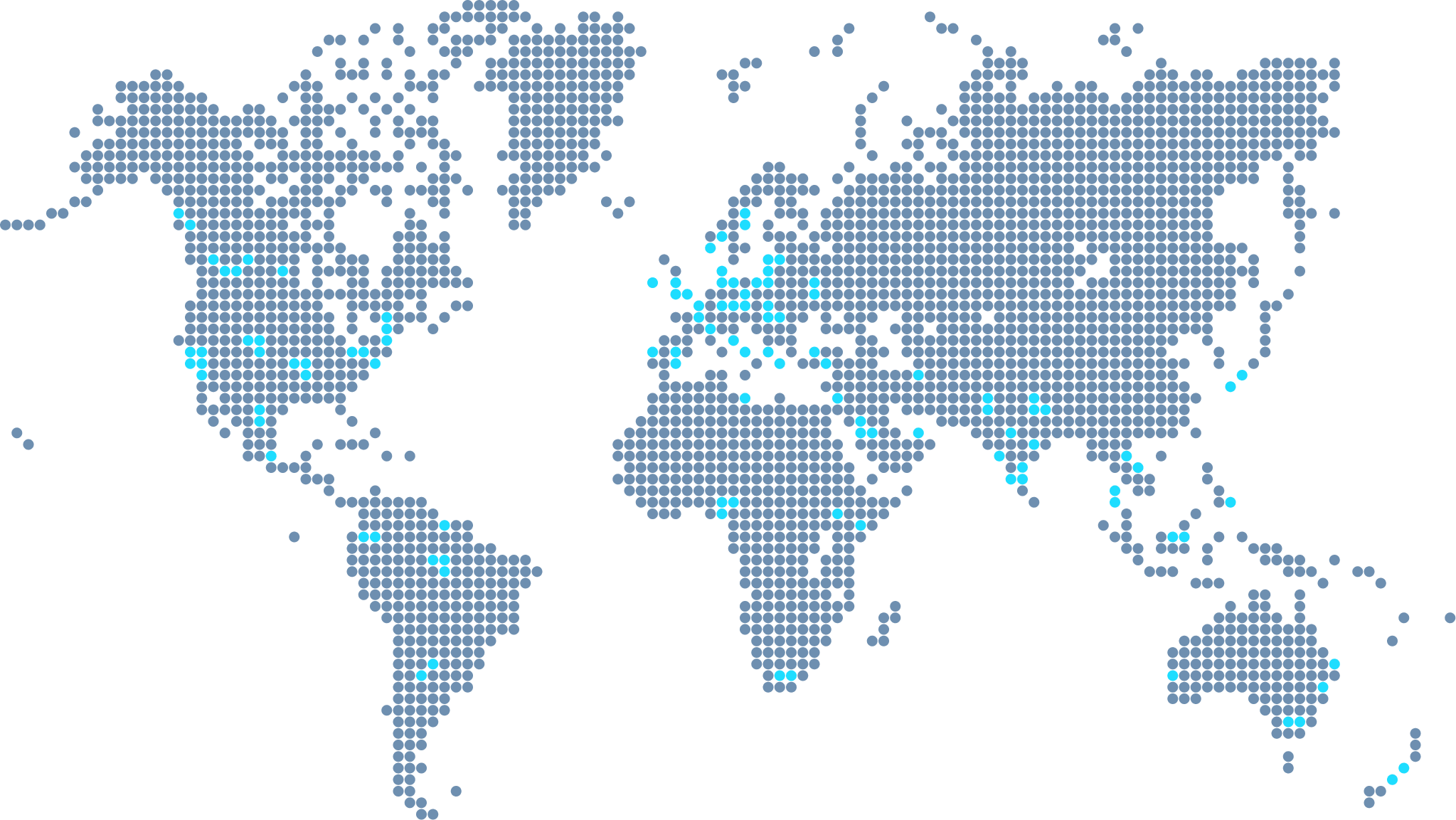 Join 1200+ companies in 75+ countries.
Try the most candidate friendly skills assessment tool today.