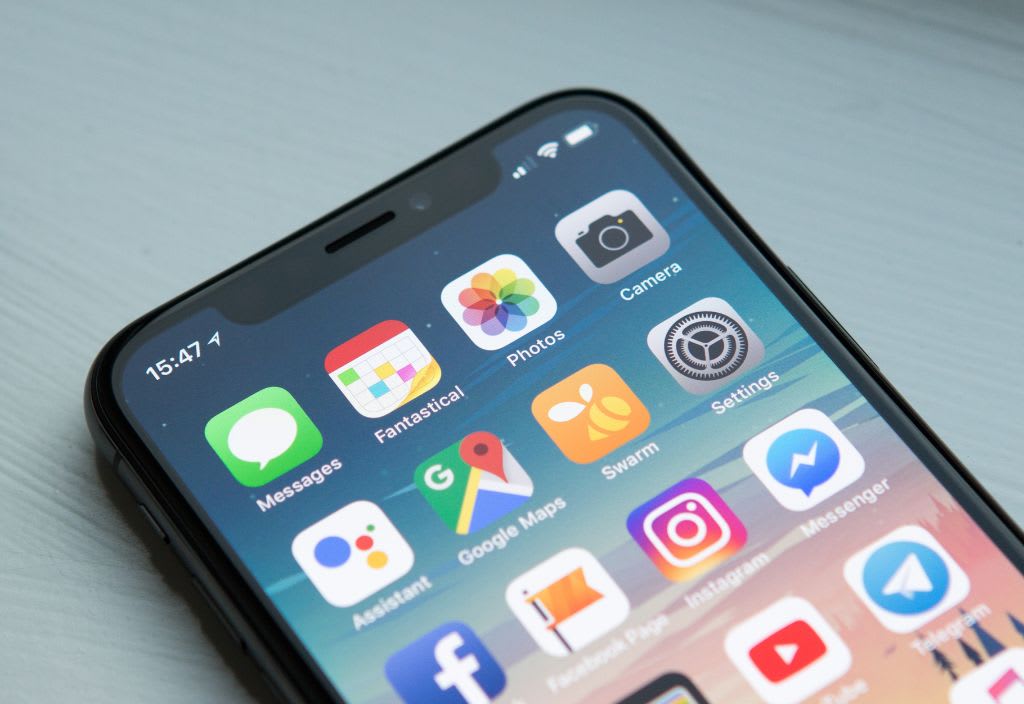 Best Mobile Recruiting Apps For Hiring Talent: A Complete Guide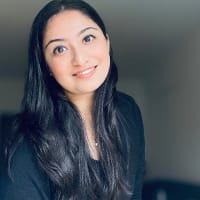 Asavari Sharma
September 05, 2022
Gone are the days when recruitment involved a snail-paced process where the HR team was confined to its desks and carried out a linear talent search resulting in mediocre hires.
In today's mobile-led digital world, recruiters, HR partners, and talent acquisition specialists need to be in the same space as the real talent and use the best recruitment apps in the market to undertake their hiring initiatives.
A Glassdoor finding reveals that about 58% of job seekers use their mobiles to look for job openings. So mobile is the new address. What does this mean for hiring professionals?
They have to be up, running and street smart to catch up with the age of mobile and cash in on the best talent to rev up the RoI engine of hiring ultimately.
Building your hiring toolkit on mobile is the next natural step, and that involves picking some useful recruitment apps that make your life as a hiring professional, accessible, productive, and successful.
Before we delve deeper into how mobile recruitment apps fit seamlessly into meeting your hiring goals, let us debunk and weed out some popular myths and misconceptions about them:
Common misconceptions about mobile recruiting apps
As the competition for highly skilled labor increases on a daily basis, recruiters cannot afford not to reach out to potential candidates just because they avoided leveraging mobile technology because of some myth or another. Here are four common misconceptions about mobile recruiting apps:
1. They involve a steep learning curve.
There is a preconceived notion that exists among recruiting circles that most recruitment apps involve complex workflows that seem like rocket science.
Recruitment apps built for the mobile user of today are typically characteristic of intuitive UI and easy navigation that significantly cuts down on steep learning curves.
No KT, no user manual, but sheer common sense, and you are good to make the most of what they offer. So, get past that fear mindset and download that excellent recruitment app now!
2. They burn a hole in the pocket.
In a sea of SaaS products today, it has never been more conducive for HR and recruiting functions to access a wide range of valuable tools that amp up productivity, more so in cost-effective ways. A cost-benefit analysis of the various recruiter apps in the market will help you pick the best fit that aligns with your business goals. So stop thinking about costs and mail your C-level managers for that much-needed approval!
3. They are time-wasters.
One of the many reasons a good section of recruiters ditch recruitment apps is because of the belief that recruitment apps push them into a deep rabbit hole, and implementing them every day is a task! It is time to discard this myopic view and look at the mobile applications for hiring as time-efficient productivity tools perfectly make sense in the long run.
4. Employee training is a must for using them.
Organizational leaders believe that mobile recruiting apps eat into their budgets as they demand a separate training program or additional workshops to familiarize their HR professionals with them. However, that is far from the truth. Most recruitment apps have an easy-to-navigate interface that intuitively guides users through every stage of the hiring process.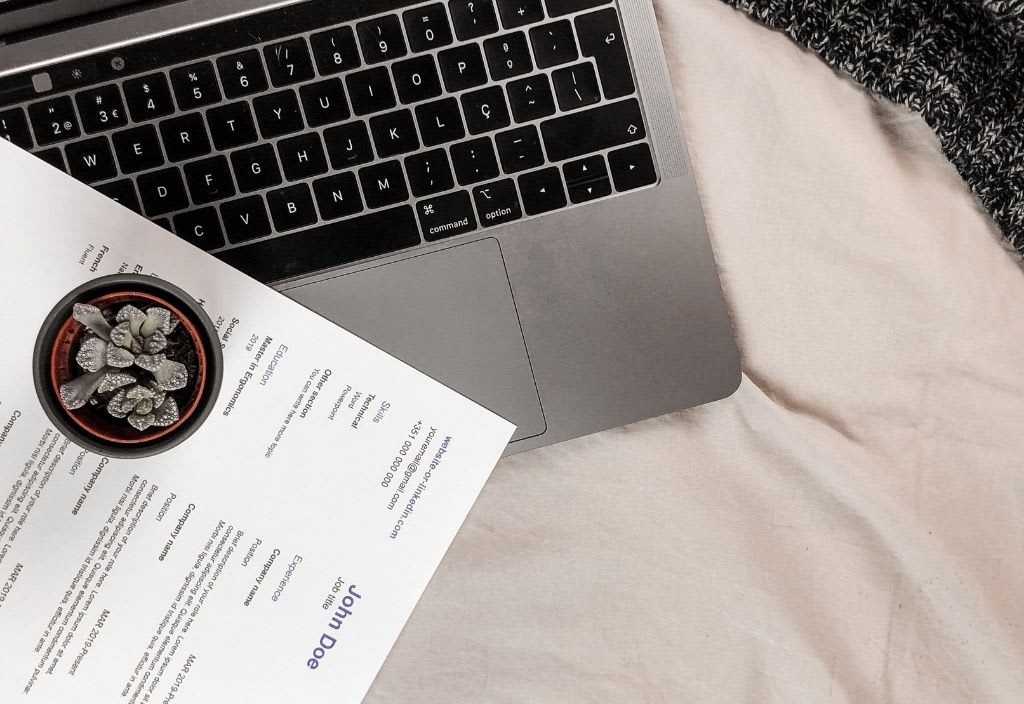 Best mobile recruiting apps for hiring talent
Embracing the mobile and making the most of it is the first step toward successful sourcing, increasing productivity, and hiring the right candidate. Here are the best mobile recruiting apps you can use to hire quality talent fast:
1. Indeed
Indeed is one of the most popular employment websites in the world. It enables you to create job advertisements for free but charges a specific promotion fee.
Recruiters are notified about applications via email. You can also customize searches and ensure you select the best applicant for any job position by setting a series of pre-test questions. With its built-in tracking system, you can keep track of the interview processes.
What is more - Indeed's mobile app allows you to post jobs automatically. Indeed is a wonderful mobile tool for finding talent regardless of your industry niche.
Its pricing package starts from $150 per month. You can run paid job promotions for $5 per day or more. You only pay when the user clicks on those job ads.
2. Rakuna
Are you looking to hire students fresh out of school or college? Rakuna is an iOS-only recruiter app that helps recruiters target and supports recruiting events on campuses.
One of the best apps for recruiters, it boasts of an intuitive dashboard and event platform integrated into a single place. You can properly organize candidates and navigate through detailed candidate profiles with ease.
Nurture them to join your company through automated, custom email campaign solutions. If emails are not your thing, you can send bulk text messages using personalized templates and reach out to potential applicants instantly. Rakuna's paid plan starts from $350.00. It also offers a free trial.
3. Adaface
Adaface may not be a mobile recruiting app, but it is an excellent platform for hiring. You know how tech hiring is hard for anyone involved. The screening signals typically used by recruiters include GitHub profiles, fluffed-up resumes, and hackathon activities. One bad hire, and it costs the company a lot of money!
By using Adaface's custom assessments, you can enable a more efficient and highly scalable candidate screening process. From coding and programming skills to on-the-job knowledge about tech stack, you can test your applicants through multiple-choice questions and hire in days!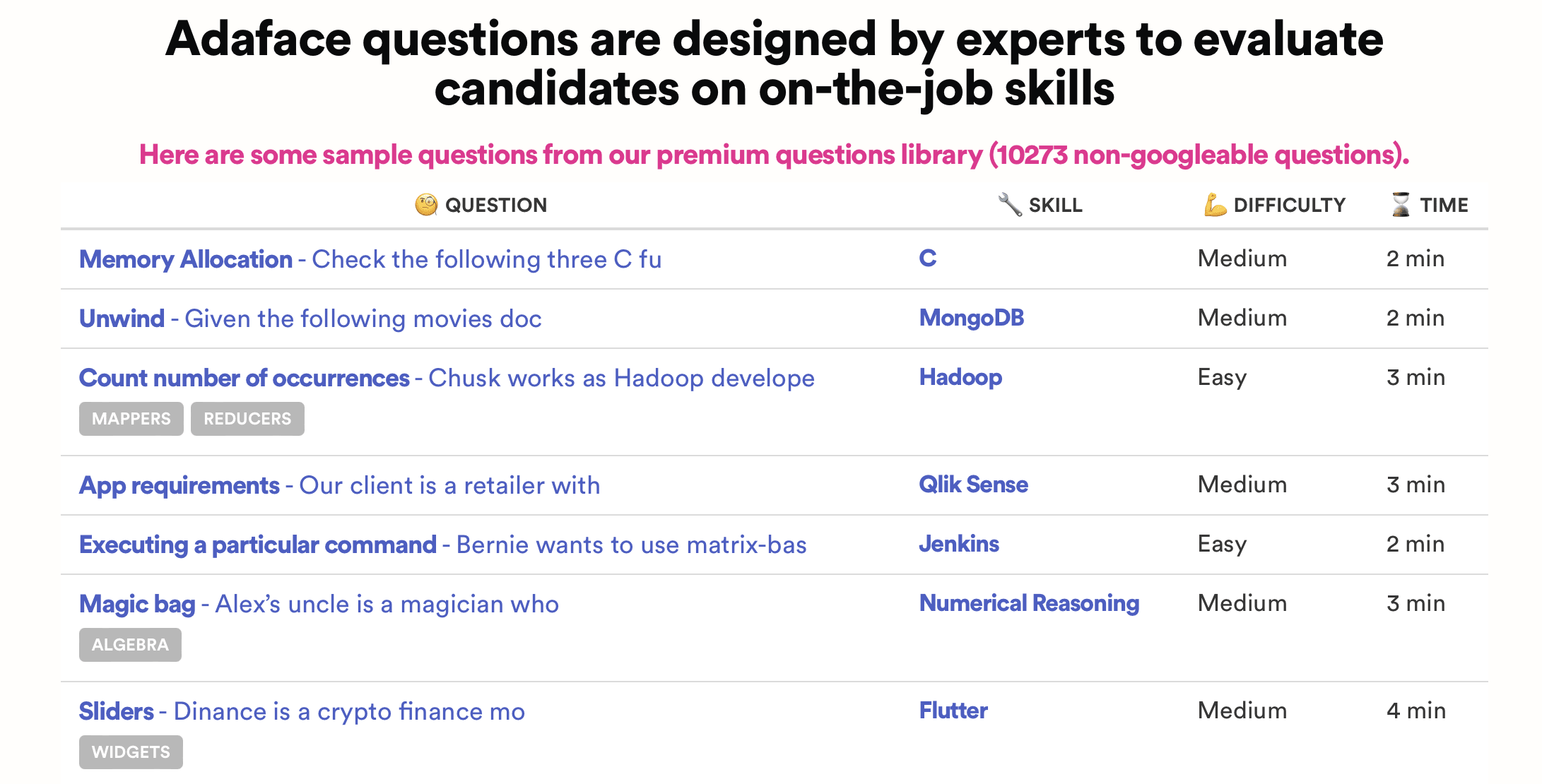 Adaface creates a detailed scorecard of every candidate with a section-wise breakdown of their performance and a pass-fail recommendation. The pricing package of Adaface starts from $180 per year and goes up to $20,000 per year.
4. Monster
If you want to hire for technical roles, then Monster has to be a part of your sourcing strategies. With an intuitive mobile interface, you can select suitable candidates and weed out others using the "search filter."
Monster enables posting job ads quickly, and monitoring resumes for roles in software development (Java, Python, SQL, CSS, C#), customer support, and sales. Besides, you can conduct all communications within the mobile app - without making use of email. The platform is free to use, and you can shortlist ideal candidates from a long list of applicants swiftly and conveniently.
Depending on your recruitment requirements, you can post up to five jobs for free with a Premium subscription. The pricing plan in Monster starts from $279 per month and can go up to $649 per month.
5. Calendly
We agree this is a unique tool to be a part of the best mobile recruiting apps listicle. Still, hey - Calendly is extremely helpful in keeping recruiters organized regarding following up with candidates and moving them along the selection process.
You can schedule candidate interviews and also invite hiring managers for the same using Calendly. Even though the tool is mostly used for scheduling capability, Calendly also offers video conferencing capabilities.
If you are on iOS, you can set up meetings, view event settings, and get notifications about upcoming events (read: interviews).
Calendly allows you to see your schedule, quickly check out the available time slots, and send a message to set up an appointment when you can catch up. You can view your entire schedule and never double-book an interview. Calendly's paid plan starts from $8 per month.
6. Homebase
If you are in the hospitality industry, you may have come across Homebase. It offers fantastic employee scheduling and timekeeping features. Homebase literally takes the hassle out of hiring. You can build a library of pre-written, custom job descriptions.
Post your job for free to top online job boards. You can even boost these job ads for a fee. The tool is easy to use and has a simple layout. Track all your applicants in one place and filter the suitable ones using screener questions.
Homebase is apt for niche industry verticals such as food and beverage, retail, education, beauty and wellness, and so on. You can start enjoying all the features of Homebase for $20 per month, although its pricing packaging goes up to $80 per month.
7. LinkedIn Recruiter
If you want to hire quality candidates promptly from LinkedIn's active community with an easy recruiting solution and leveraging robust insights, you have to check out LinkedIn Recruiter.
Because of LinkedIn's reputation as a credible and reliable platform for professionals worldwide, applicants on LinkedIn Recruiter put their best foot forward to bag a job.
The "Spotlight" feature on the platform enables you to filter your searches and identify candidates that may be more likely to engage with your company or have engaged previously.
After you have shortlisted candidates, you can connect with them using custom InMail even when you do not have their contact information. The mobile app is easy to use and has a fantastic UI.
Bulk messaging and saved templates allow you to reach more candidates in a shorter span. Avail LinkedIn Recruiter for a yearly subscription of $8,9999 or $899.95 per month.
8. Interview Assistant
This is a brilliant tool for conducting interviews. The application helps recruiters become more organized and better prepared to conduct structured interviews.
You get access to an unlimited number of questions to ask in an interview, and if you cannot create a list on your own, you can always select from the 250 pre-set questions the platform has to offer. Interview Assistant is free but only available on iOS.
How recruitment apps fit into the bigger goals of hiring successfully
Unless you have been living under a rock, you will agree that having a solid hiring process is critical to business success. Unfortunately, hiring can be rather challenging (and costly) if you do not use the right tools and strategies to identify, connect with, and hire talented candidates.
That is where mobile recruiter apps can make a difference. Now that we have debunked popular misconceptions surrounding them and also looked at the top options available in the market, let us figure out how apps for recruiters fit into the larger goals of successful hiring:
1. Make insightful and evidence-based hiring
An app for recruitment helps you identify potential hires through a simple, data-driven search. They help analyze candidate data from a wide applicant pool to the granular details, thus significantly increasing the chances of a good hire. Not just that, they help target the right audience because of their state-of-the-art, modern features.
2. Up the productivity game
Conventional recruiting processes are long-drawn and paper-intensive. Modern mobile recruitment apps of today cut through this clutter to offer a dynamic experience for both the recruiter and the job seeker, thus adding unique business value to the whole process.
3. Drive collaboration and communication
Recruitment apps let recruiters stay in the know by allowing them to be in touch with potential job seekers every now and then, thus building a mutually nurturing environment.
This is a win-win for both parties, besides being a significant driver of RoI for recruiters who aim to enhance their collaboration with other stakeholders, thus expanding the scope beyond recruiter-candidate connections.
4. Help expand social presence
Recruitment apps help expand an organization's social media presence with plug-and-play integration, thus facilitating quick engagement and faster response rates.
Although LinkedIn is considered the immediate go-to, platforms such as Instagram, Facebook, and TikTok are also gaining significant ground within hiring circles.
5. Streamline the hiring process
From seamlessly organizing candidate data to minimizing the time taken to source and filter candidates, hiring apps for employers help save enormous amounts of time otherwise spent frantically trying to organize and make sense of several resumes.
The best-recruiting apps in the market expedite tedious tasks and accelerate the hiring process end to end, thus enabling recruiters to focus their time and energies on landing the best hire.
So, what is your call?
As a recruiter or hiring professional, you would do yourself a world of good by conducting some groundwork in zeroing in on the mobile recruitment app that best fits your organization's hiring needs.
Mapping specific job roles to the best hiring apps will help ease the struggle. For instance, if you are looking to fill a senior management position, LinkedIn Recruiter works better.
And if you have undertaken mass hiring and want to weed out unsuitable candidates for junior-level technical roles quickly, then Adaface will do justice.
Therefore, kickstart your journey with simple, convenient, and user-friendly mobile recruiting apps to optimize the hiring experience for you and your prospective hire. All the best!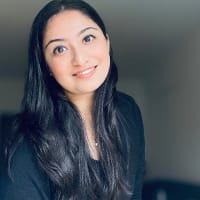 Asavari Sharma
Asavari is an EiR at Adaface. She has made it her mission to help recruiters deploy candidate-friendly skill tests instead of trick-question based tests. When taking a break, she obsesses over art.
Spending too much time screening candidates?
We make it easy for you to find the best candidates in your pipeline-
with a 40 min skills test.
Start screening candidates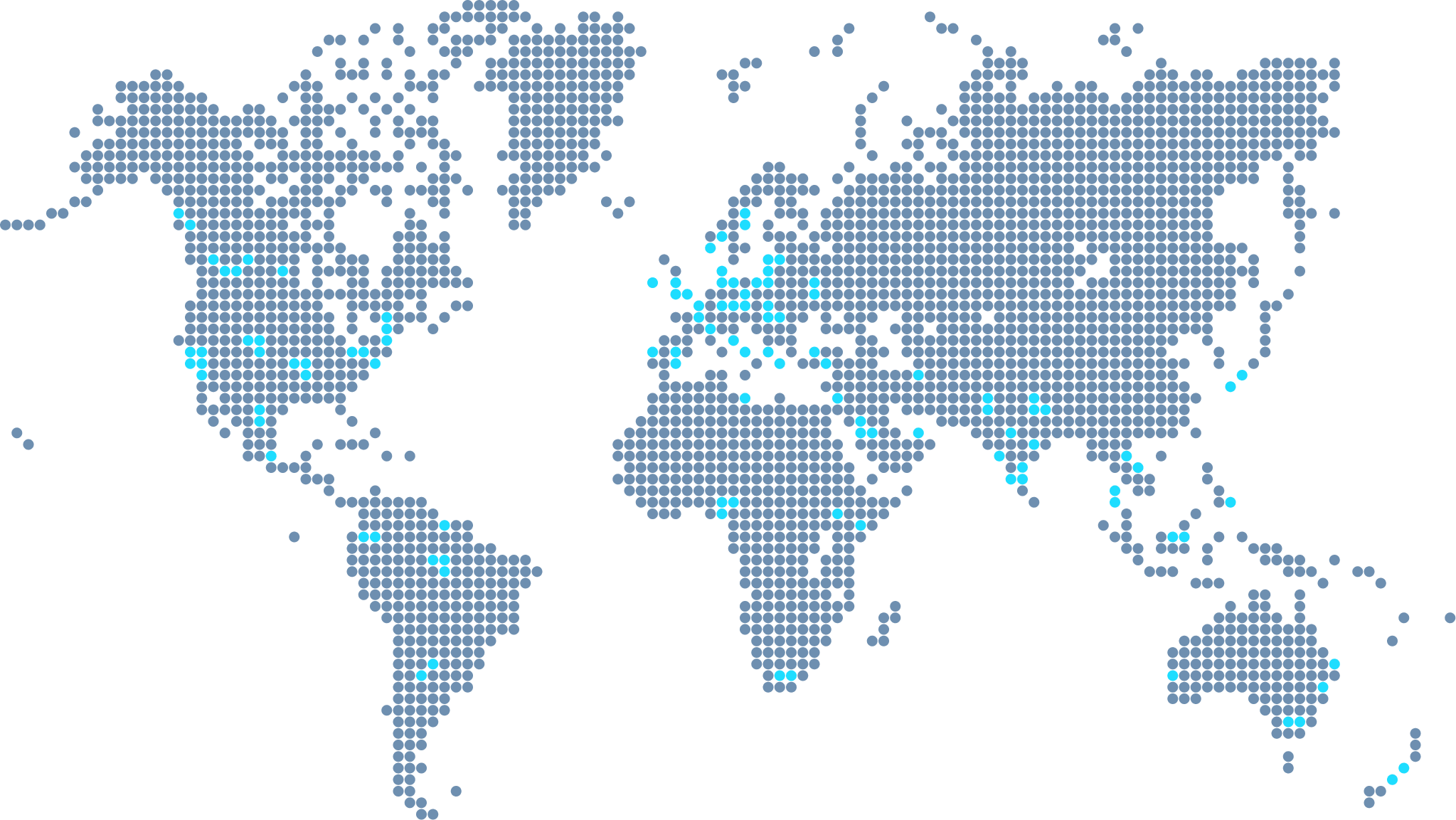 Join 1200+ companies in 75+ countries.
Try the most candidate friendly skills assessment tool today.