When a candidates comes to your careers page, they are not just looking at the open roles. They're also trying to get a feel for your values, company culture, and assess if they would like to work with your team.
45% candidates feel that they can tell what it would be like working at a company based on their careers page (CareerBuilder study). It is crucial to create a strong, positive impression that resonates with your ideal candidates. Yet the honest truth is that most career pages are nothing but a list of open roles. Boring!
10 Best Careers Pages in 2022
To attract top candidates, it is important to get your careers page right. Here's some inspiration- a list of the best career pages for 2022 (in random order).
Notion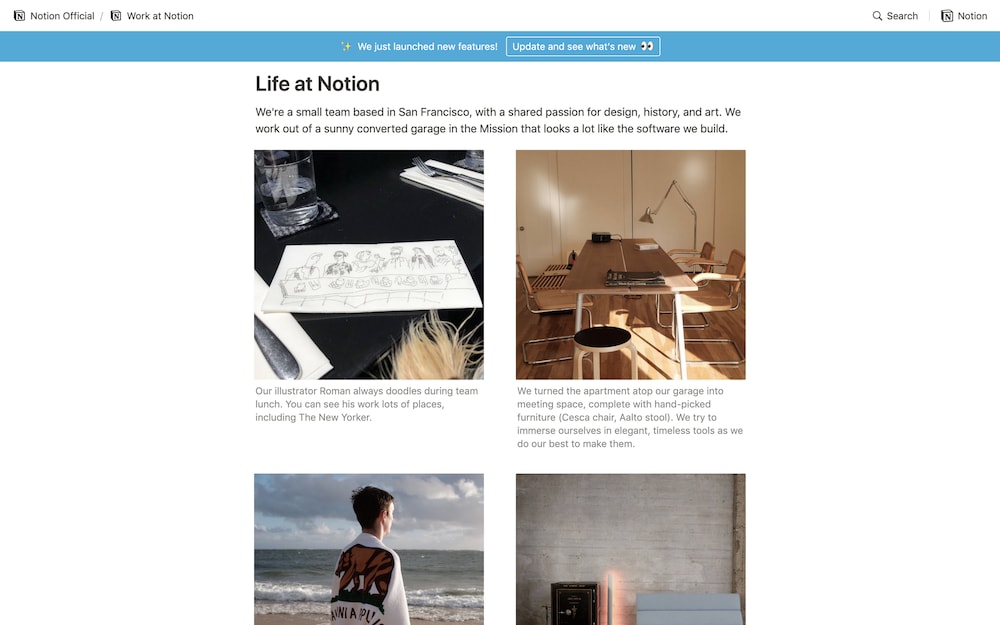 Why we love it: Notion is an all-in-one workspace where you can write, plan, collaborate and get organized - it allows you to take notes, add tasks, manage projects & more. Notion uses their careers page to show off the product, since the page is hosted on Notion itself. They also do a really good job of giving a cozy comfy vibe around their small team with the Life at Notion section.
We might be a little biased here, since we use Notion for collaboration across our team. 🙈
Shopify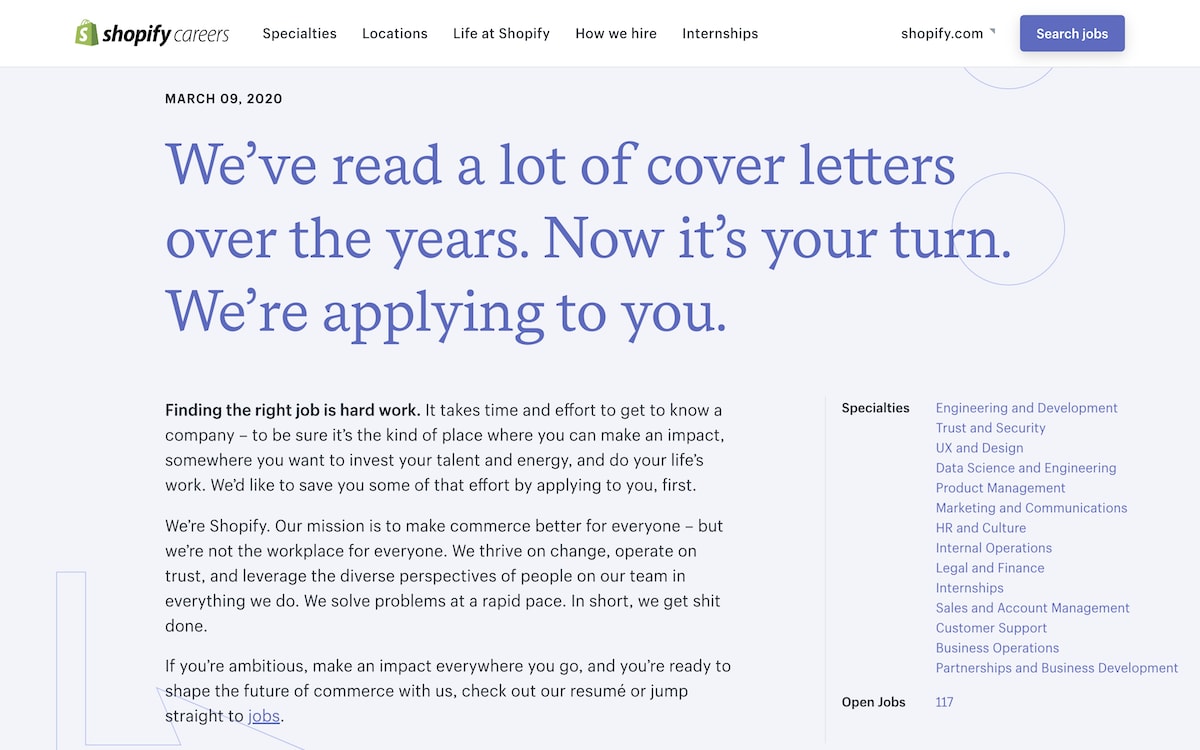 Why we love it: Shopify takes an innovative approach of turning their careers page into a cover letter to the candidate, complete with the objective, experience, achievements and reference sections.
Zenefits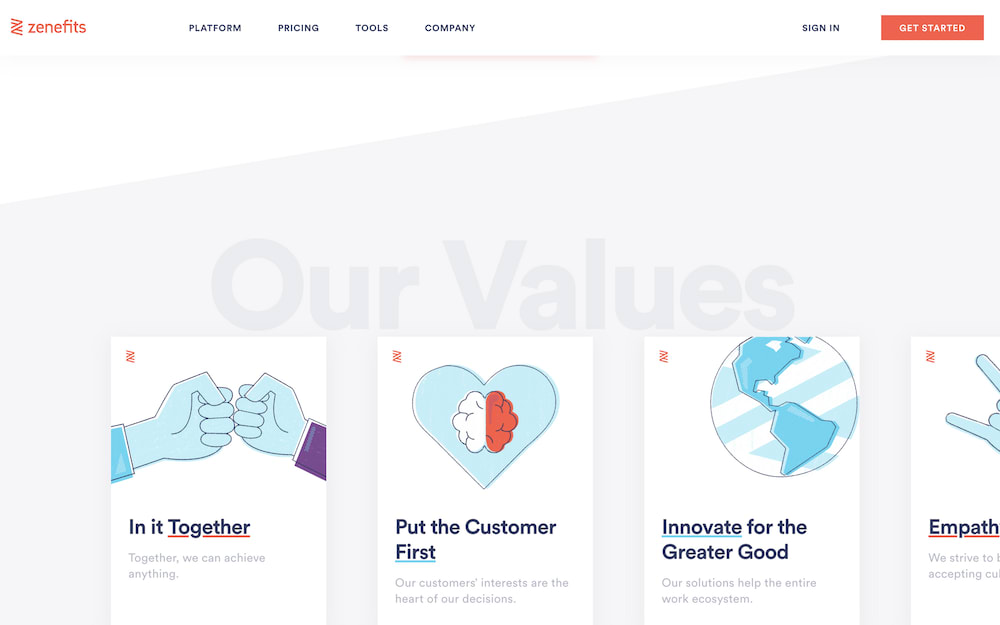 Why we love it: Zenefits puts their values front and center with a super slick design, in their pitch to candidates. They also shine the spotlight on their employees, and talk about why they love working at Zenefits.
Huckletree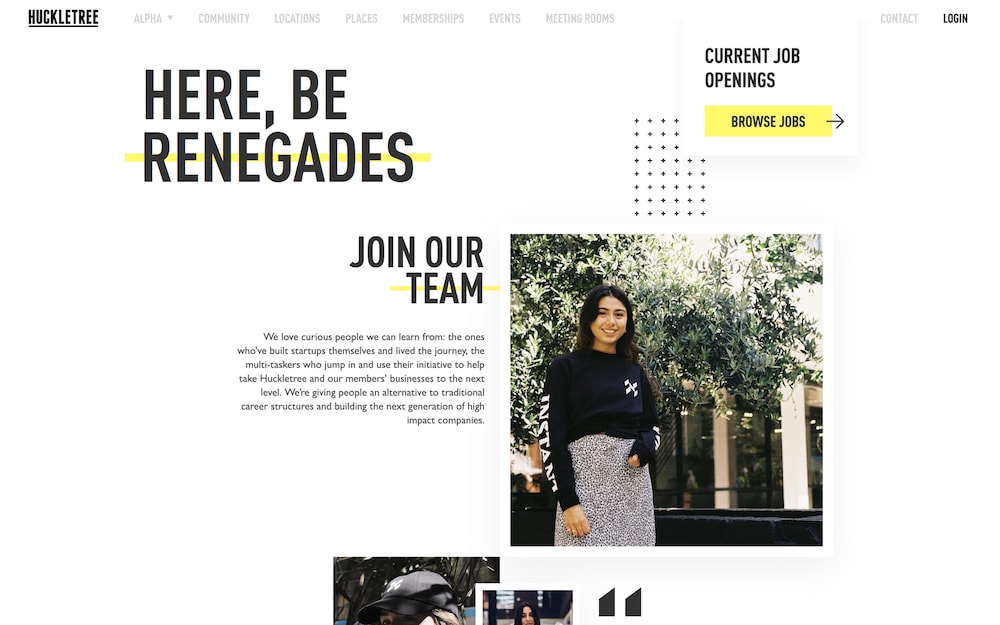 Why we love it: Huckletree offers modern coworking spaces in London and Dublin. They use their minimalist careers page as a way for candidates to meet and greet the entire team.
Pinterest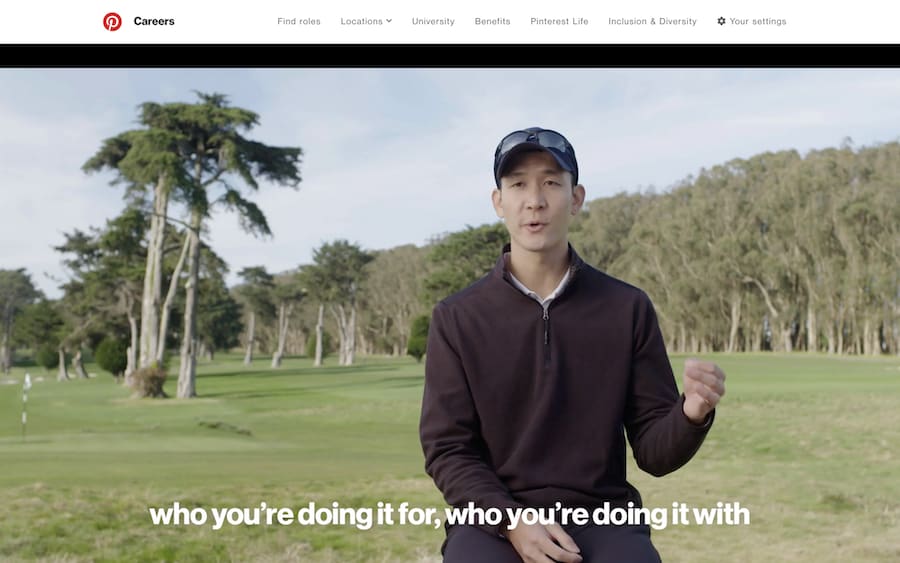 Why we love it: Pinterest leaves it to their team to sell the opportunity for them, with an engaging video. The video takes us through several employees' experiences of what it is like to work at Pinterest, and why they love it. It also throws some light on what they do outside of work, and how fun they might be to work with.
Imgur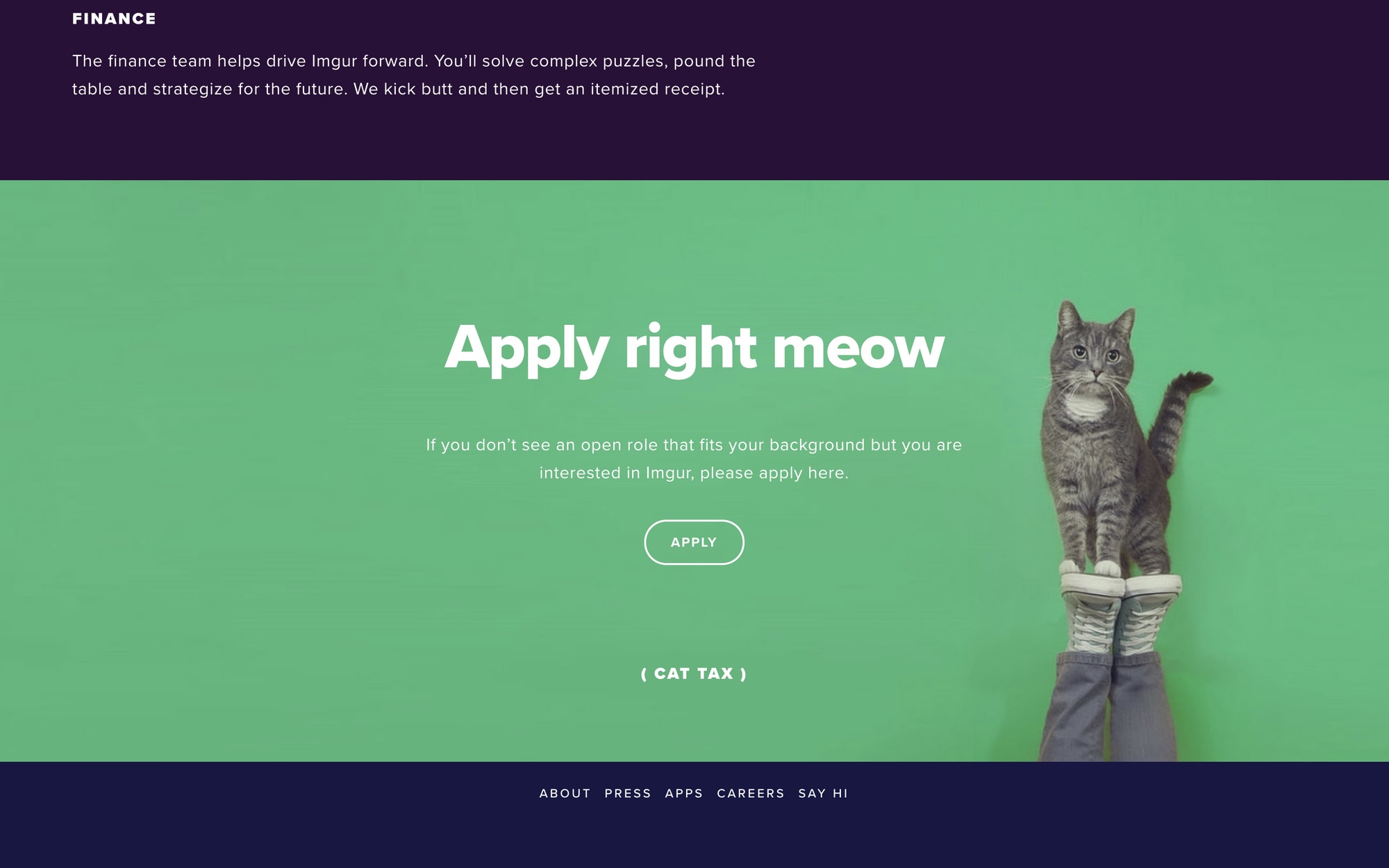 Why we love it: With Imgur describing itself as the "The Magic of the Internet", and being home to funny jokes, trending memes, entertaining gifs, we would definitely expect a chuckle from their careers page and Imgur delivers.
Dubsmash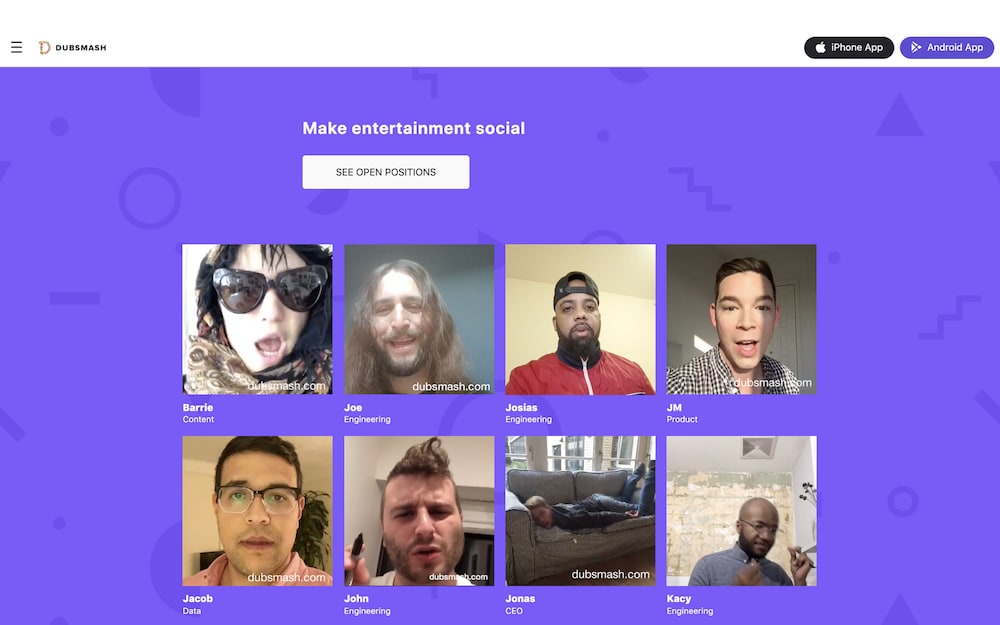 Why we love it: Dubsmash does a good job at dogfooding their own product, by showing off the team's skills via Dubsmash videos.
Choco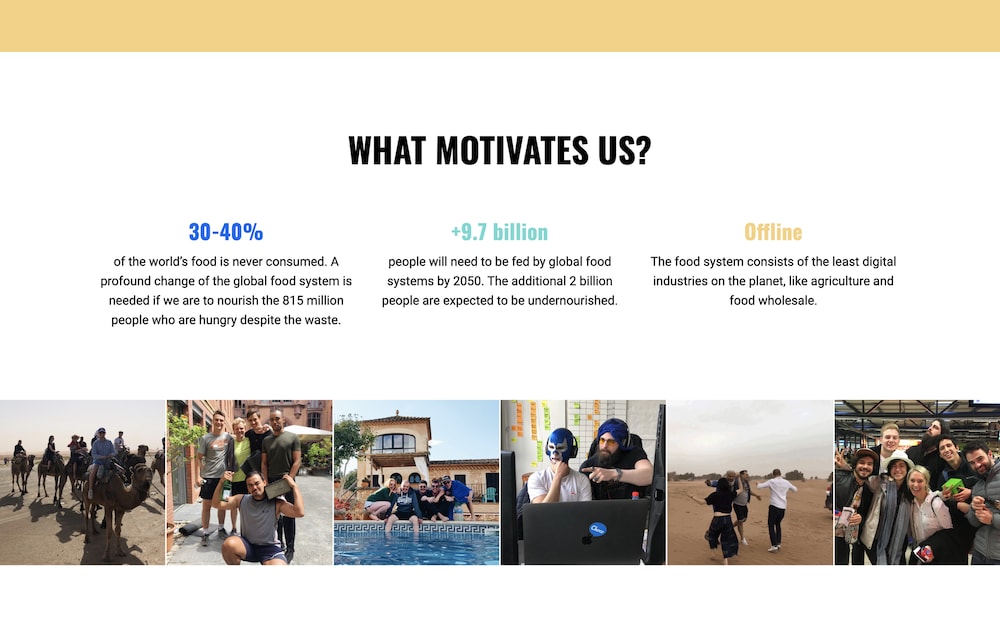 Why we love it: When your mission is to solve world hunger, it is hard not to inspire candidates to join. Choco focuses on the scale of the problem they're trying to solve, to attract the candidates who care about this problem.
Hubspot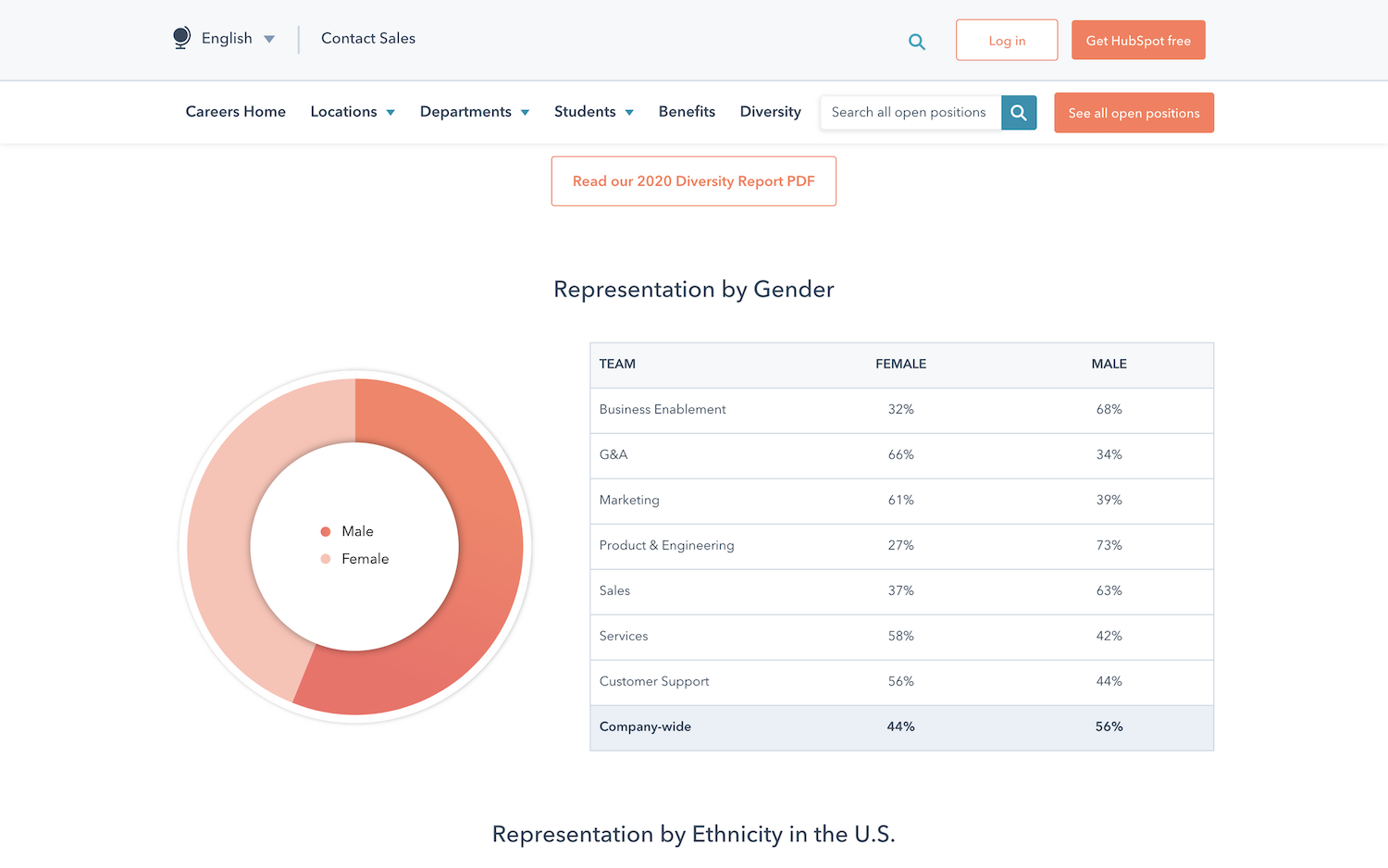 Why we love it: HubSpot is the world's leading inbound marketing and sales platform. Hubspot makes a point by sharing their numbers on diversity, and also talking about what they're doing to move the numbers forward.
Automattic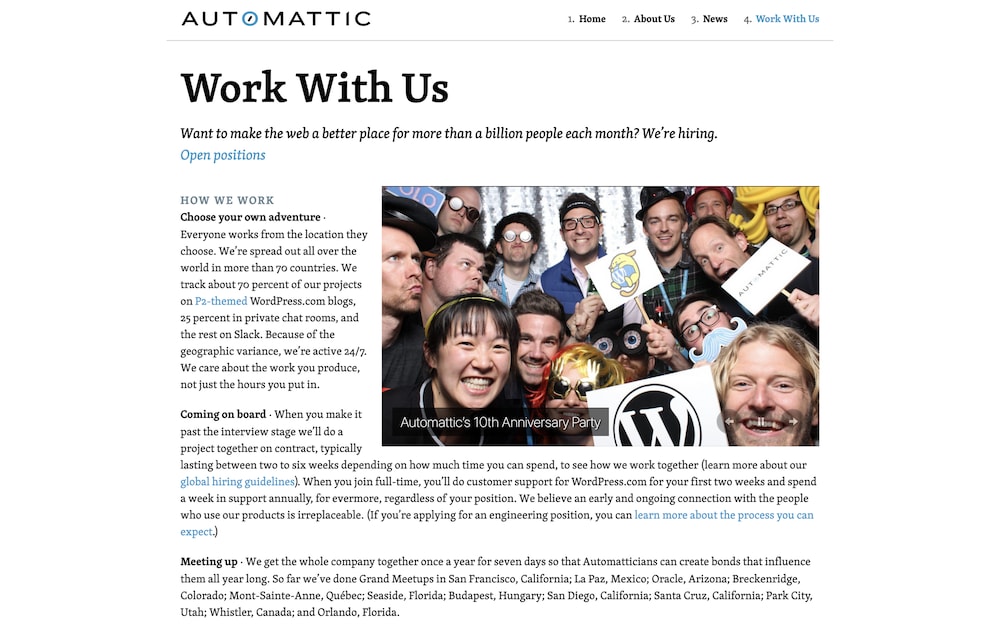 Why we love it: The Automattic team is the genius behind WordPress.com, Longreads, Simplenote, Gravatar, Polldaddy, and other tools many rely on day-in and day-out. Automatticians (~500 of them) work from anywhere they want! They use the careers page to show off their remote work culture.