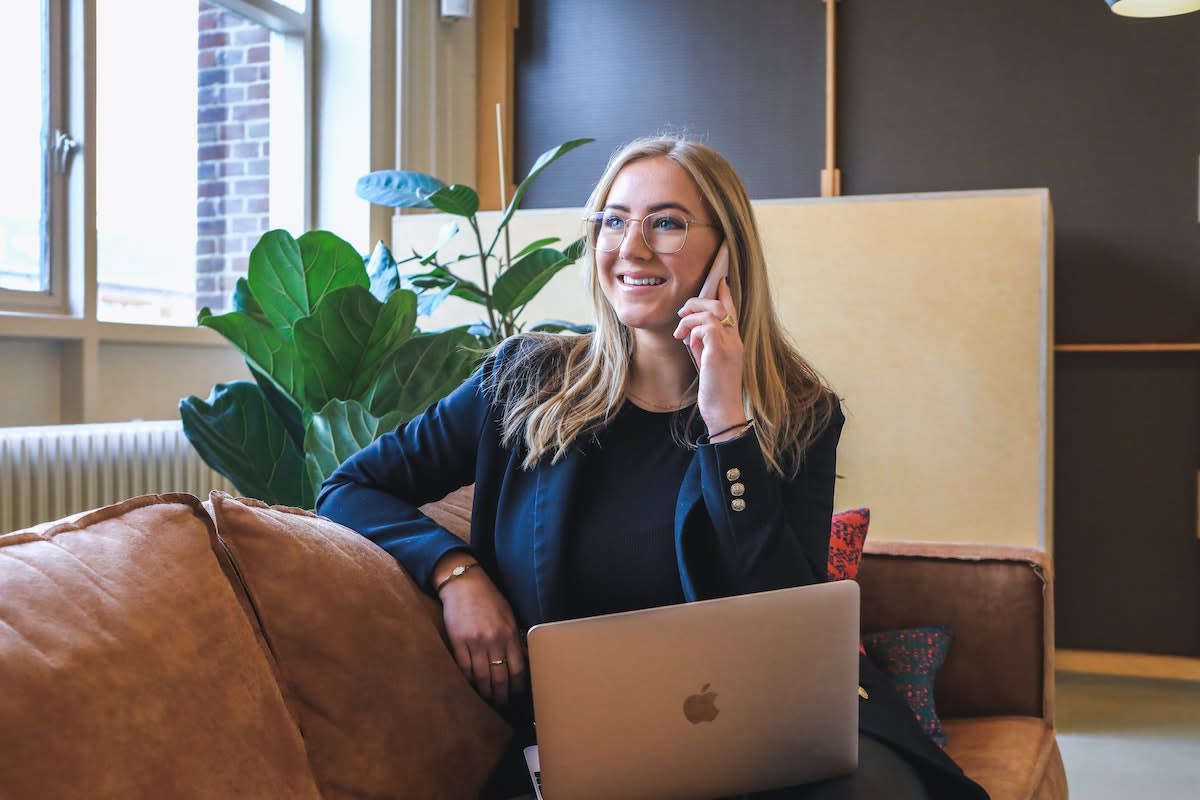 How to Become a Technical Recruiter? Everything You Need To Know
Keerthi Rangan
July 04, 2023
If you are looking for a career that makes good use of your ambition, work ethics, and people skills, then a job in recruitment is a perfect fit. Being a recruiter, especially a technical recruiter, can be a rewarding career choice, as they help potential talented candidates find the right employment opportunities.
But how do you start your career as a technical recruiter? What are the important pre-requisite skills and certifications required? Is it even the right career path for you? Keep reading this piece for data and expert insights to know everything you need to know about being a recruiter.
What's included:
Who Is a Recruiter?
A job recruiter, sometimes unofficially known as a "headhunter" or a talent recruiter, is an HR specialist who is tasked with identifying and interviewing potential candidates for open positions in an organization. In addition to that, they may also be tasked with checking job references of applicants, their work history, and processing paperwork.
A recruiter is responsible for the end-to-end process when it comes to talent acquisition. Solely based on their mode of employment with the organization, there are many types of recruiters.
Internal Recruiter: Also known as an Inhouse or Corporate Recruiter, they are responsible for  sourcing potential full-time employees for the organization they work for. They are paid a salary and benefits like any other employee of the organization. Some corporate recruiters are responsible for recruiting for the entire organization, for example, campus recruiters. Others may only be tasked with recruiting applicants for specific projects.
Contingency Recruiter: A Contingency Recruiter, may either work solo or usually is a part of the Contingency Recruiting Agency. They are responsible for finding a full-time potential employee for a client company on a contingency basis, that is, they are paid only if they find a suitable candidate for the position. They are also tasked with sourcing, screening, and interviewing candidates for their clients. The client organization then pays either a flat fee or a percentage of the applicant's first year's salary, which is usually 15-35% depending on the ease of filling the position.
Outplacement Recruiter: An Outplacement Recruiter provides job opportunities to downsized or displaced employees. Organizations will often hire outplacement agencies to help their recently downsized workforce to find job opportunities by providing services such as resume and interviewing assistance, career counseling, etc.
Staffing Agency Recruiter: Recruiters from Staffing agencies are tasked with hiring temporary or contract-based employees for their client organization. The employed individual's salary and benefits are paid by the Staffing agency and not the client organization. The client company pays for the contract employee to the staffing agency.
Why Pursue a Career in Recruitment?
Being a recruiter is almost similar to being a matchmaker, but with the difference being that they are matching companies to potential talents and vice versa, making it one of the most impactful jobs in the world. With more than 41% of organizations placing the negative cost of a wrong hire around $25,000 and the subsequent loss in productivity, the field of recruiting is rapidly changing which puts a lot of pressure on HR teams to hire right the first time.
But with the introduction of emerging AI and automation solutions for eliminating the factor of unconscious human bias from a major part of the recruiting pipeline, recruiters can now more confidently assess potential candidates for job openings from the talent pool. AI-based HRTech solutions make the entire process of hiring faster, hassle-free, and much more exciting.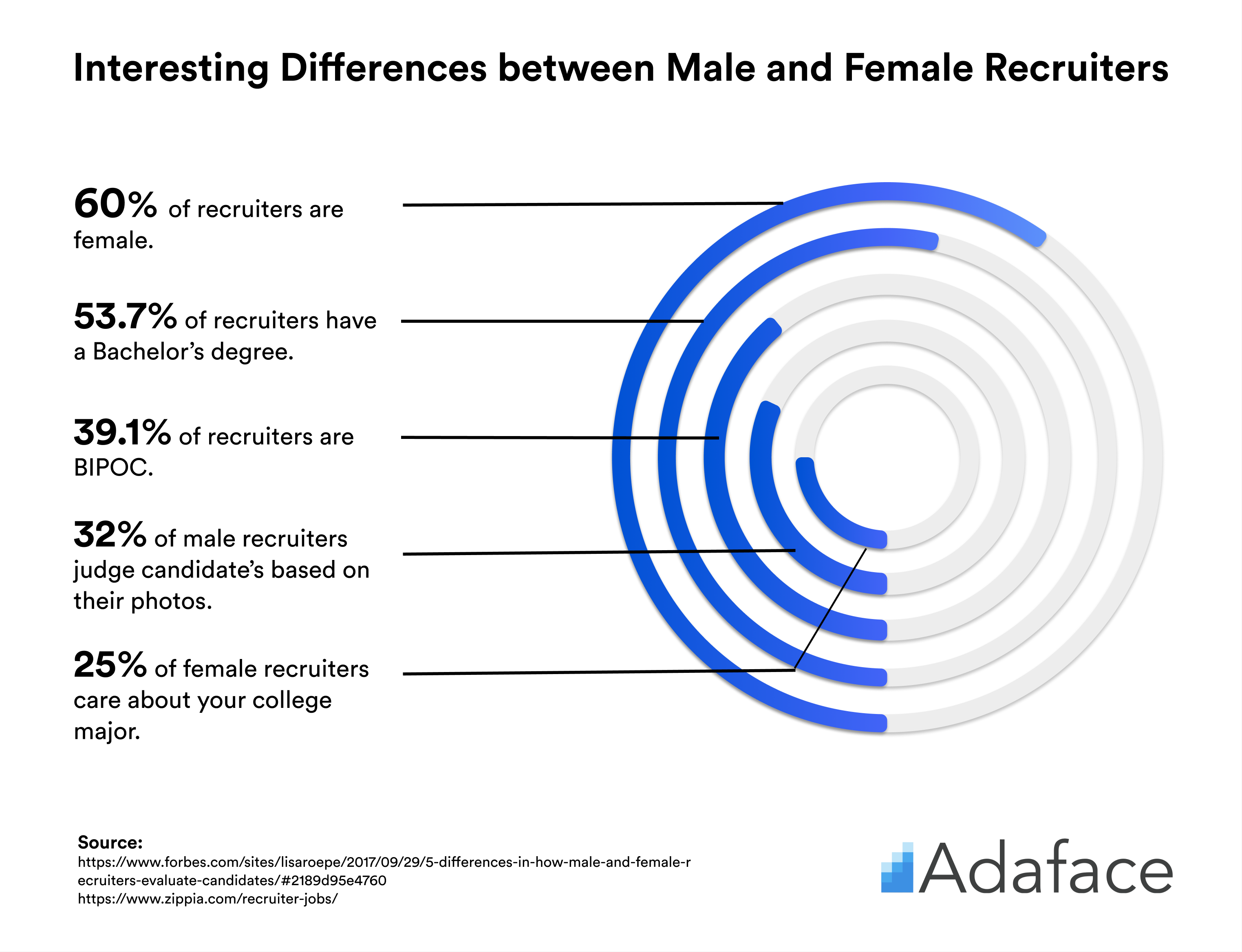 Types of Recruiters
Based on the type of candidates they recruit, recruiters can be broadly classified as follows:
Headhunter
A headhunter is used to describe a recruiter who works for a staffing agency that recruits qualified personnel for various jobs. They actively seek potential applicants for job openings using LinkedIn, social media recruiting techniques, online databases, networking, and other sources.
Executive Recruiter
An executive recruiter is someone who specializes in hiring top executive personnel for the organization, like VP of Marketing. Leadership positions are the toughest to fill.
Information Technology (IT) Recruiter
An information technology recruiter, also known as an IT recruiter specializes in filling IT positions with potential talent in a variety of industries. The position to be filled may either be a temporary or a permanent one. Such recruiters will seek applicants who have a specific set of skills the employer desires, such as programming skills or technical expertise with certain tools.
Legal Recruiter
A legal recruiter is someone who hires individuals to fill a variety of legal jobs, which includes attorneys, paralegals, and managerial positions at a Law firm. Similar to an IT recruiter, a legal recruiter may hire based on the desired set of skills, for example, a criminal lawyer or a corporate lawyer.
Pharmaceutical Recruiter
A pharmaceutical recruiter is tasked with the hiring of individuals to fill a variety of pharmacy positions, which includes pharmacists, pharmacy technicians, and pharmaceutical sales representatives.
Sales Recruiter
A sales recruiter is tasked with hiring individuals to fill sales positions in a variety of industries. The job opening can range from entry-level to executive-level sales and marketing positions.
Sports Recruiter
A sports recruiter is tasked with hiring athletes for one or several sports.
What Does a Technical Recruiter Do?
A Technical Recruiter is someone who specializes in finding potential applicants to fill technical jobs, such as jobs in IT and engineering. Also, informally known as an IT recruiter, they help in matching technologically talented individuals with organizations that need their expertise. Apart from possessing the skills and traits of a regular recruiter, a Technical Recruiter must have an in-depth knowledge of their industry.
The recruiter may be tasked with filling either permanent positions or temporary, project-based jobs in an organization. A technical recruiter can either be an in-house employee or an independent contractor for the organization.
Some of the duties of a technical recruiter include:
Developing the recruiting strategy for an organization.
Identifying the different recruiting sources and networks.
Creating Job Descriptions and specifications.
Interviewing and assessing potential candidates from the talent pool.
Representing the organization at job fairs and campus events.
Skills and Knowledge Required for a Technical Recruiter
Even though education plays an important role for a recruiter, but it is often their soft skills that play a vital role in their career success. Soft skills are vital because successful recruitment often comes down to whether or not an applicant trusts a recruiter. Some of the important soft skills include:
Decision-making skills - Recruiters must use decision-making skills when reviewing the candidate's qualifications or when working to resolve disputes.
Detail-oriented - Technical recruiters must be detail-oriented when evaluating the candidate's qualifications, running background checks, maintaining proper records of an employee grievance, and ensuring that the organization's workplace complies with labor standards.
Interpersonal skills - Recruiters must be able to connect and network with people from different backgrounds.
Listening skills - Listening skills are essential for every HR specialist. When interviewing potential applicants for a job opening, recruiters must pay careful attention to the candidate's answers and follow up with relevant questions.
Speaking skills -  Technical recruiters must possess strong speaking skills to be good at their job. They must be able to convey information about their organizations and jobs within them to the candidates.
Multitasking skills - Hiring is a long and tedious process, wherein recruiters need to design and put out job ads, screen the applicants, conduct interviews, consult with their employer and teams, make job offers, and much more. A good technical recruiter should be able to accomplish multiple things at once and excel in each of them.
Education
Having a degree isn't necessarily important for becoming a recruiter, but it certainly can help for career advancement. Employers usually prefer applicants seeking a position as a recruiter to have a Bachelor's degree in HR, business, psychology, sociology, or a related field.
Looking at the above-said degrees, we can see a common element: All the above fields involve the study of people and their behaviors. Both formal and informal sources of learning (that is simple day-to-day knowledgeable interactions with people) are important for recruiters.
Career Experience in a Related Field
Previous work experience isn't a must for entry-level recruiting jobs, but it helps to have some relevant knowledge. Some positions, such as senior recruiting positions, may require previous work experience. Applicants can gain experience as HR interns, assistants in customer service positions, or interning in other customer-focused fields.
Licenses and Certifications
Although certification is voluntary recruiters can benefit from HR certifications because it shows knowledge and professional competence and is also beneficial for career advancement. Certifications from institutions like the Society for Human Resource Management (SHRM) and Human Resource Certification Institute (HRCI) can add credibility to your resume and teach you the hard skills important for a recruiter.
Some of the most important certifications for recruiters are listed below.
Best entry-level HR certification
Associate Professional in Human Resources (APHR)
Professional in Human Resources (PHR)
Best HR certification for career advancement
SHRM Certified Professional (SHRM–CP)
Senior Professional in Human Resources (SPHR)
SHRM Senior Certified Professional (SHRM–SCP)
Best international HR certification
Associate Professional in Human Resources – International
Professional in Human Resources (PHR) – International
Senior Professional in Human Resources – International (SPHRi)
Global Professional in Human Resources (GPHR)
Best Habits of a Successful Technical Recruiter
Becoming a great and successful technical recruiter indeed takes skill, practice, and intuition. That being said, there are several habits or traits that you can adopt in your professional life to help you become a better HR professional for your organization.
Personalized Communication
Great technical recruiters go the extra mile while sending personalized messages. Instead of sending generalized cold emails, they send more targeted emails. They also test with  different versions of messages or email templates to figure out what kind of emails could get them more responses or interactions. Successful tech recruiters also invest their time in building professional relationships with candidates to ensure a great candidate experience.
Know Your Tech Stack
A technical recruiter should know the technology stack that they hire for. Successful tech recruiters know at least the basics of their tech stack.
" Java is to JavaScript what Car is to Carpet. " - Chris Heilmann
Recruiters aren't expected to be experts but should be able to understand what exactly they are hiring for. As a tech recruiter, you must be able to differentiate between roles. You can use the internet to know more about the technologies and job descriptions that you hire for (for example, skills to lookout for while screening candidates as Java developers, SQL developers and Excel experts). Having the right knowledge about the tech stack will help you in the following ways:
It is faster to screen candidates' resumes.
You make a good impression on candidates.
Identify Key Recruiting Metrics
Some of the key recruiting metrics that successful recruiters focus on while hiring are:
Candidate engagement activity
Email open rates
Time to fill a position
Submission rates
Source to hire rate
Offer To acceptance rate
Use Multiple Candidate Sourcing Strategies
Successful technical recruiters apply multiple candidate sourcing strategies to search and source for potential candidates. They don't rely heavily on a single leading job board for searching and sourcing candidates. They use recruiting websites, multiple job boards, referrals, social media recruiting, and other mediums to reach potential candidates.
Use Recruitment Technology
Automating repetitive recruitment tasks not only saves time but also increases the efficiency and productivity in the recruitment pipeline. This creates more time for technical recruiters to connect with the right candidates for the position. With the advent of unbiased AI, organizations are using AI recruiting software to screen candidates remotely and efficiently.
Good Organizational Skills
Top tech recruiters possess good organizational skills. They are great at managing time and their activities by using various tools such as the google calendar, or Todoist.
Key Takeaways
Technical professionals are not an easy group to recruit. Hence technical recruiters need to keep learning and evolving their practices as the industry progresses. No organization's recruitment process is 100 percent perfect. Keeping that in mind re-evaluate your organization's recruitment process to be a candidate-first process as recruitment is all about people.
Keerthi Rangan
Keerthi is a Content Marketing Strategist at Adaface.
Spending too much time screening candidates?
We make it easy for you to find the best candidates in your pipeline-
with a 40 min skills test.
Start screening candidates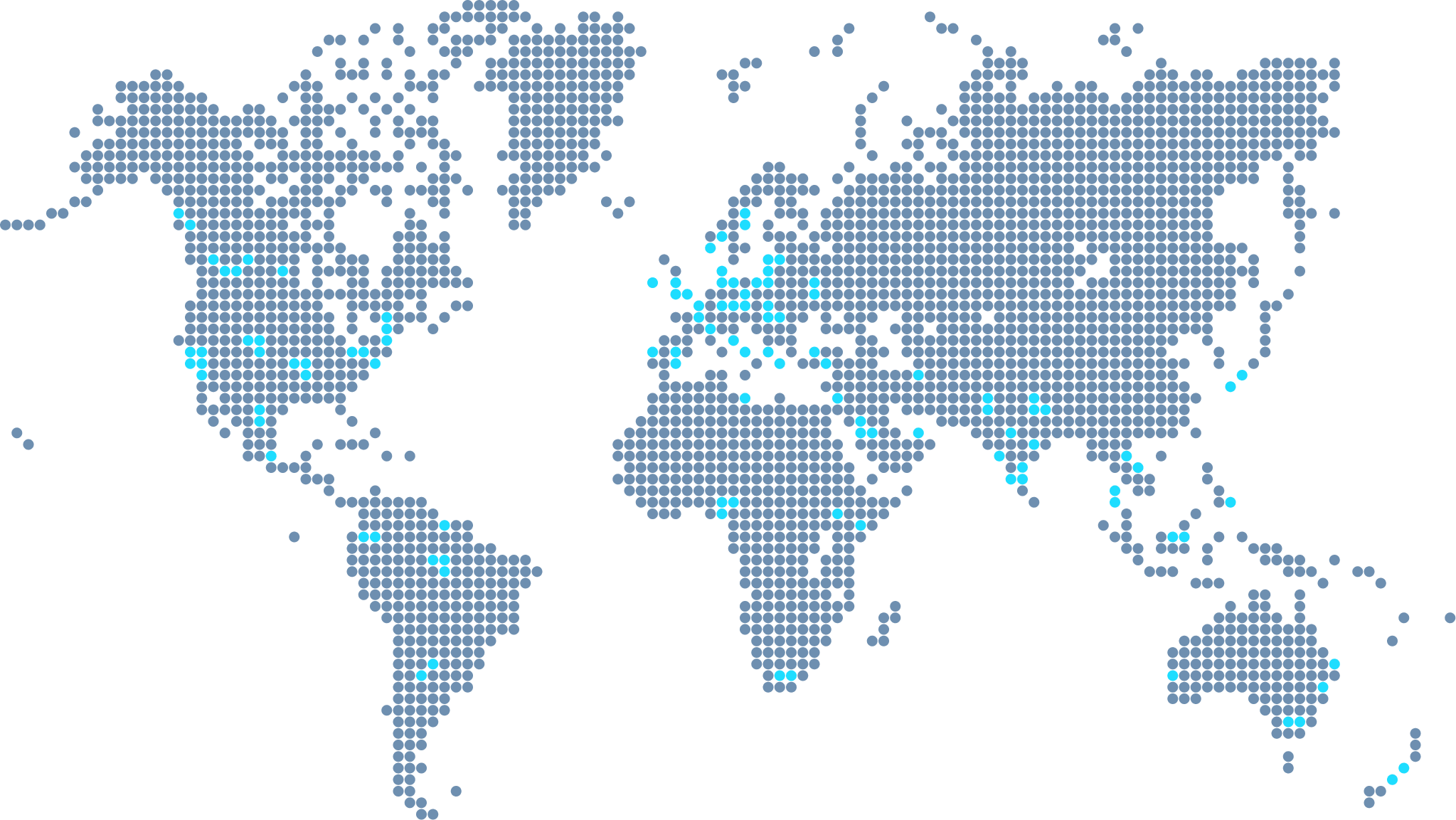 Join 1200+ companies in 75+ countries.
Try the most candidate friendly skills assessment tool today.