While artificial intelligence was formerly believed to be a science fiction concept, most professionals now recognise that smart technology adoption is actively transforming workplaces. Artificial intelligence (AI) has applications in virtually every profession and sector, including human resources (HR).
According to a recent study conducted by Oracle and Future Workplace, human resources professionals believe AI may help them learn new skills and acquire more free time, allowing them to expand their existing positions and become more strategic within their organisations. However, 81 percent of HR leaders who took part in the study said it's difficult to keep up with the speed of technological development at work. As a result, understanding how AI is transforming the industry is more critical than ever before for human resources professionals.
Continue reading to learn more about artificial intelligence, how it is used in the field of human resources management, and how HR professionals may prepare for the sector's future.
Artificial Intelligence.
Machine Learning.
Digital Assistants.
What's the real difference?
Technology has always played a role in accomplishing company goals by increasing efficiency and optimising processes. Artificial intelligence is on the verge of revolutionising how humans interact with technology.
Before we go into how to do it, let's clarify some of the terms that will be used. Although machine learning and artificial intelligence are similar ideas that are sometimes used interchangeably, they are not the same.
Artificial intelligence (AI) is a field of computer science that focuses on the development of intelligent machines that function and react in the same way that humans do.
Machine learning (ML) is a subfield of artificial intelligence that focuses on how computers understand and learn from data. ML can discover patterns and make predictions that can educate AI rather than depending on a person to write a programme to execute a task. A machine learning system, for example, can track employee behaviour to see if they're looking for a new job.
In a nutshell, AI refers to all of the ways that computers may make intelligent decisions, whereas ML is concerned with how AI receives and uses data that hasn't been expressly coded by a human.
Digital assistants are conversational interfaces where users can ask questions using their own words. Digital assistants, for example, can assist new hires with onboarding chores and provide advice on what to do next, as well as enable employees to rapidly get the answers they need without having to go through multiple documents or web pages and waste time at work.
Artificial intelligence (AI) algorithms are used in digital assistants to interpret natural language and the intent of a user's inquiry, and to provide intelligent direction to finish essential steps.
"50% of workers now use some type of AI at work, up from 32% last year, with workers in some nations embracing AI at twice the rate of others."
Common challenges in Talent acquisition
A modern company's ability to recruit effectively is critical. It assists firms to flourish and add value to their respective sectors when done correctly. Current talent acquisition attempts, on the other hand, frequently suffer from a number of issues:
• Time expensive: The average time to fill all posts, according to the Society for Human Resource Management Talent Acquisition Benchmarking Report, is 26 days. Activities like waiting for approvals, early candidate screenings, and lengthy decision-making processes slow down the process. Despite new recruiting technologies, the time to hire has increased in most white-collar jobs over the previous decade.
• Subjective: Dr. John Sullivan, a recruiting expert, has said that job interviews have become predictable, useless, and biased. Organizations can no longer hire using conventional inquiries like "Can you walk me through your resume?" or "Where do you see yourself in five years?" in the age of data-driven business decisions.
• Reactive rather than proactive hiring: Hiring is frequently required due to attrition or changing needs. New talent acquisition is often a reaction to previous events rather than intentional preparation for the future, despite the fact that organisations should function proactively and constructively.
A lousy hire might cost you a lot of money. A bad hire costs at least 30% of an employee's first-year wages, according to the US Department of Labor, and while the financial losses are enormous, terrible hires also have a significant influence on the morale and productivity of other employees and teams.
Benefits of using AI in HR
Sourcing
Due to one of the tightest labour markets in history, today's businesses must constantly market their open positions. Using artificial intelligence to increase sourcing can considerably improve a company's capacity to discover the right personnel at the right time. It can assist in the following areas:
• Identifying the best candidates: Find individuals who are the best fit for the job based on their abilities and experience. ML algorithms learn synonymous words that are regularly used in resumes, in addition to a simple search for key terms.
• Recommend open positions to candidates: Candidates that are found through organic search or a targeted campaign are encouraged to apply for available positions. Prior to a job being posted, AI can notify the correct people with the right skill sets about open positions.
• Predict candidate performance: AI-based candidate matching leverages HR data to determine a candidate's likelihood of accepting a job offer, project performance outcomes, and predict projected tenure.
Screening and interviewing
The use of digital assistants for a more engaging applicant experience is a major benefit of AI at the interview stage, which can:
• Help candidates become more self-sufficient: They have complete control over the interviewing process, from rescheduling and cancelling appointments to sending reminders, sharing notes, and recommending resources for evaluation.
• Assist hiring managers: by reminding them of upcoming interviews and providing candidate information.
By gathering data from prior employees in similar tasks and preparing tailored questions for hiring managers, AI can help avoid subjectivity. This focuses more on the individual's skill set, provides more background on the nature of the job, and compares the candidate to similar roles in other companies.
Picking and offering
While machine learning programmes should never be used to make final recruiting decisions, AI can assist recruiters and managers in making better hiring decisions. It gives them the ability to:
• Compare prospects to current top performers: Compare job prospects to those who have excelled in similar roles inside the firm using benchmark data and AI.
• Create tailored offers: Analyze a plethora of data points in relation to the local market and listed salaries by competition, providing a detailed and strategic perspective on how positions should be bundled.
To get even more particular, AI can boost recruiting efficiency by calculating the probability of a candidate accepting a given offer based on their individual job and employee histories.
• Predict applicant behaviour: Estimate the likelihood of a candidate accepting, performing, and remaining in the position being given.
Onboarding
Onboarding is crucial since it establishes the tone for the duration of the employee's employment. According to Work Institute research based on data from 34,000 exit interviews, over 40% of new employees quit during the first year of employment. According to the Work Institute, three-quarters of that turnover could have been avoided if onboarding had been handled more efficiently.
• Ease the administrative burden:  Automate the delivery and receiving of important documents, corporate policies, and login credentials. AI can keep track of which documents were viewed, gather electronic signatures when each step is done, and eliminate the need for HR to follow up manually.
• Make onboarding available 24 hours a day, 7 days a week: Digital assistants streamline the onboarding process by helping new hires through all needed onboarding stages and proactively recommending next actions to help them ramp up rapidly in their new position
• Reduce time to productivity: AI-powered digital assistants can recommend job-related learning based on successful employees in comparable roles, as well as provide relevant information like books and journal articles.
"64% of people would trust a robot more than their manager and half have turned to a robot instead of their manager for advice. "
Compensation
Compensation is a recurring topic in the labour market, as people strive to be compensated for their worth.
Employees feel confidence in looking for work elsewhere or asking for wage hikes to better their quality of life in this tight labour market. In this climate, businesses must ensure that the correct remuneration is provided for the right positions in order to avoid paying too little or too much. To meet employee expectations and retain top personnel, leaders must work strategically and strive to understand rival trends.
• Create market insights: AI analyses a variety of salary data points related to the local market and available competitor data to provide a sophisticated and strategic picture of how positions should be banded.
• Increase recruiting efficacy: Boost recruiting efficiency by comparing a specific offer to individual job and employee histories to determine the likelihood of a candidate accepting.
Cons of using AI in HR
While it is apparent that artificial intelligence will continue to have a positive impact on the field of human resources management in the next few years, HR practitioners should be aware of the potential obstacles.
The most common worries among HR executives revolve around making AI easier and safer to utilise. In fact, security and privacy concerns are the most prominent reason why people are hesitant to use AI at work. Furthermore, according to Oracle's survey, 31% of respondents would prefer to interact with a human in the workplace than a machine. HR professionals will need to keep on top of trends and technologies as they evolve and change in the future to address these challenges.
"When adopting this technology, people will need to be conscious of ethical and privacy concerns," Hohgrowe says. "In the field of human resources, [AI] can entail the use of sensitive data to generate sensitive insights.
Employees, for example, expect their employers to respect their personal data and obtain their consent before utilising technology to acquire information about them. Organizations, on the other hand, want to feel safe from data breaches, thus HR professionals must consider the right security measures.
Professionals should take the required efforts to learn about current trends in the sector and construct a firm foundation of HR knowledge that they can build upon as the profession evolves to prepare for the future of human resources management.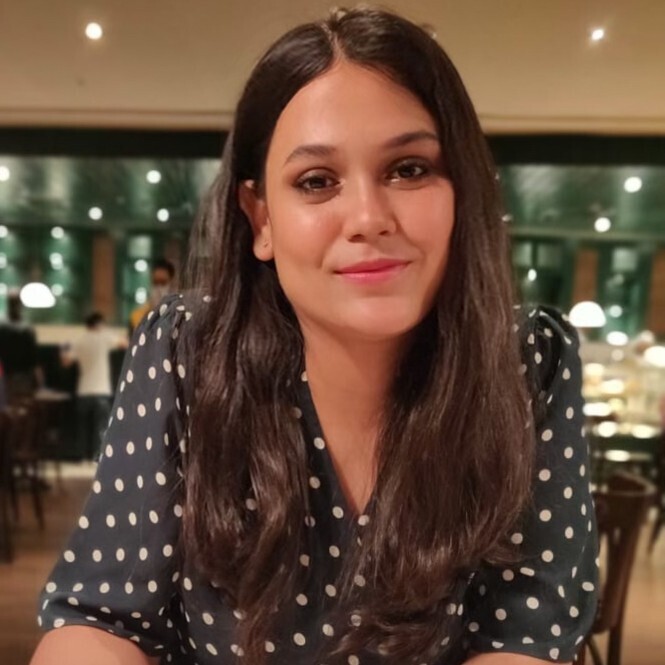 Shubhangi
Entrepreneur in Residence at Adaface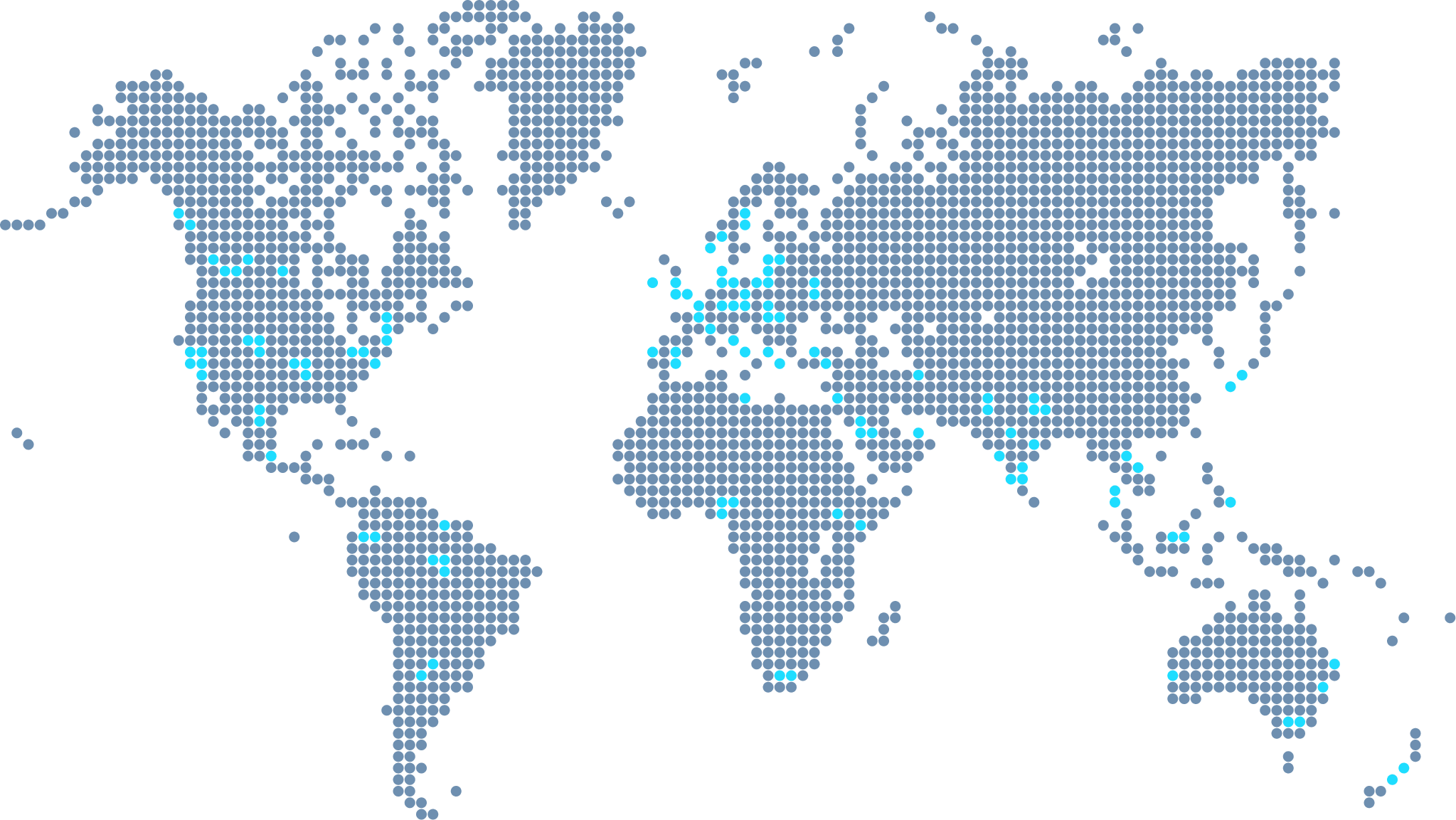 Join 1200+ companies in 75+ countries.
Try the most candidate friendly skills assessment tool today.